Here's my contribution to the 39th # FungiFriday, hosted by @ewkaw.
These photos were taken in the Nisam Antara Forest, which is located in the North Aceh district's hinterland, around the beginning of August. Wet forests cover practically the whole area of the Nisam Antara subdistrict.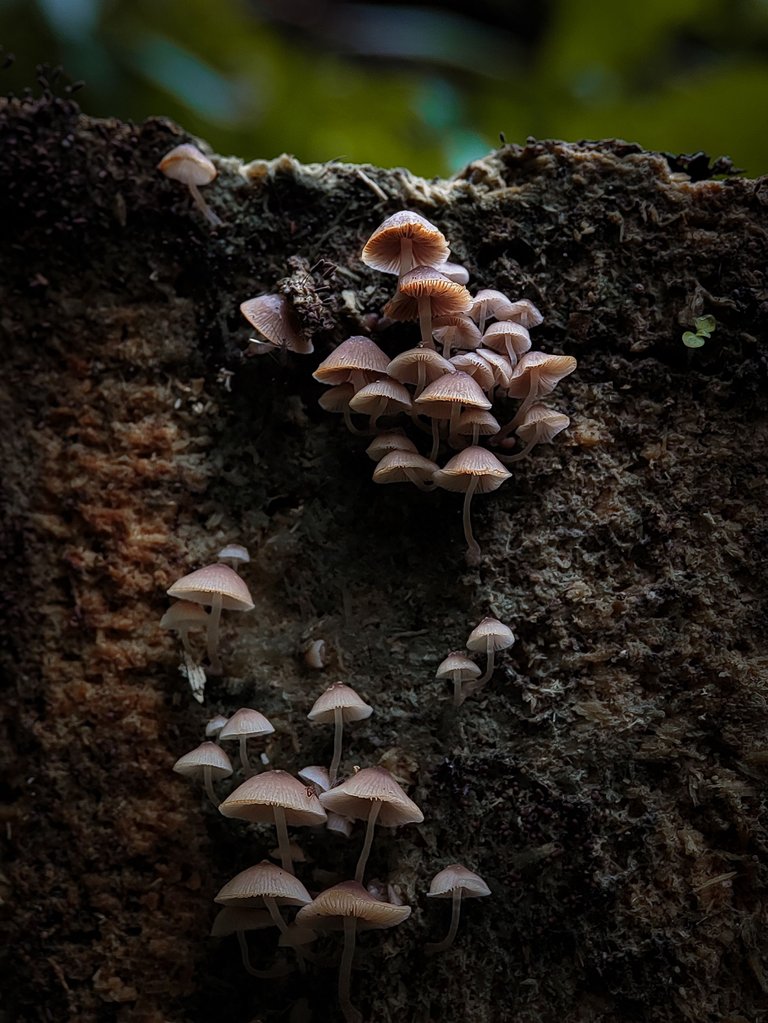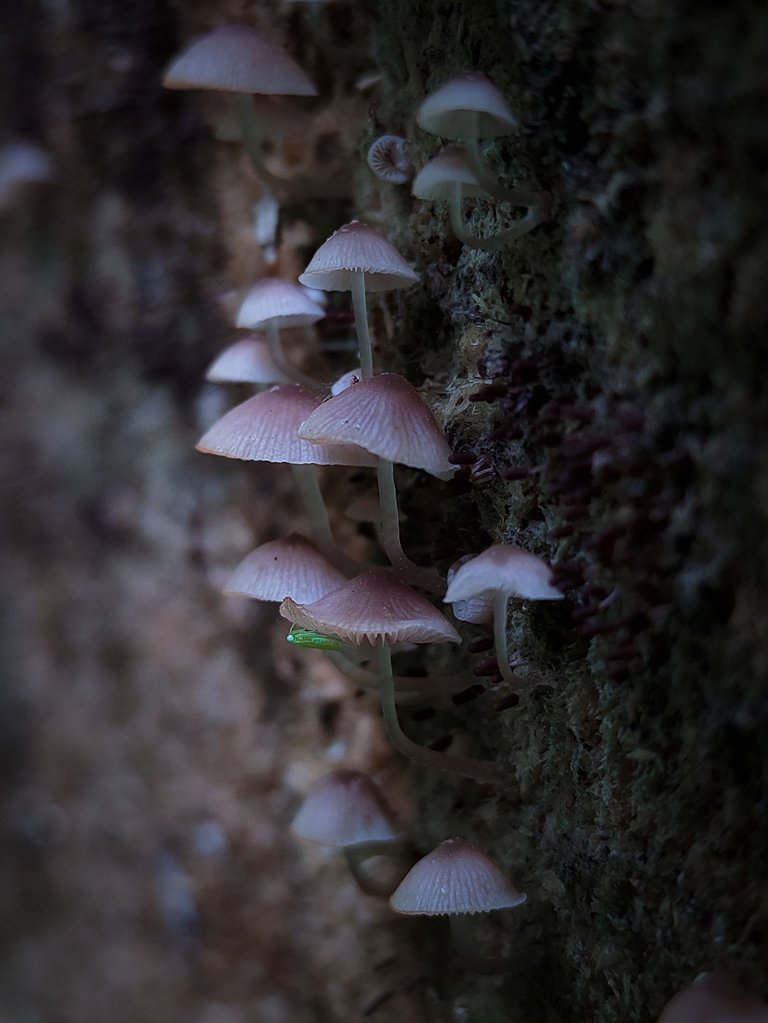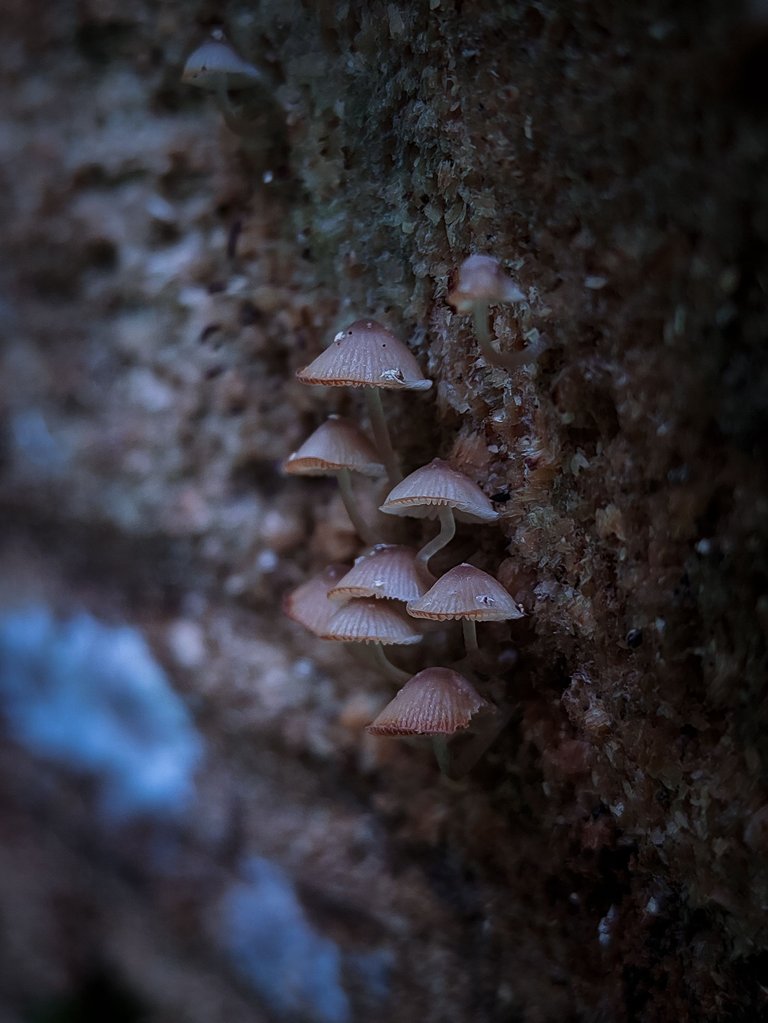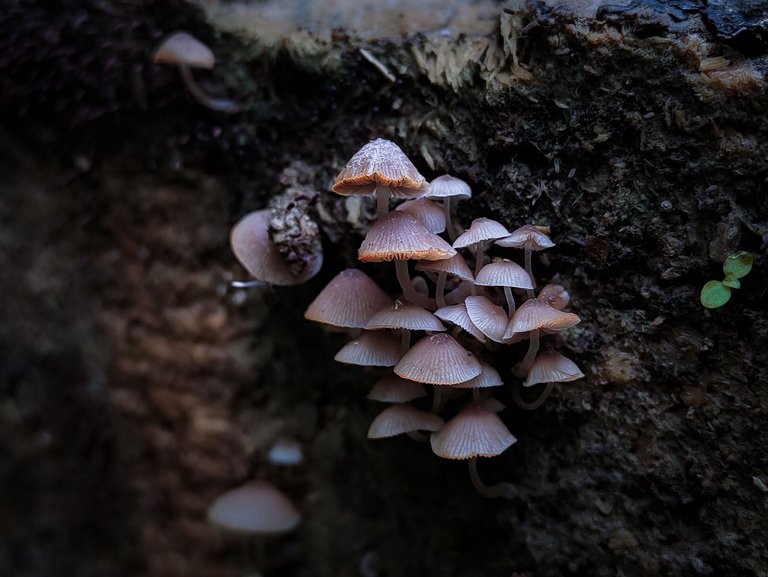 Every now and then, it's easy to tell what kind of mushroom you've found. Many different fungi species can be identified using Google Lens. But I've been using Google Lens to look for this mushroom, and I don't seem to be having any luck.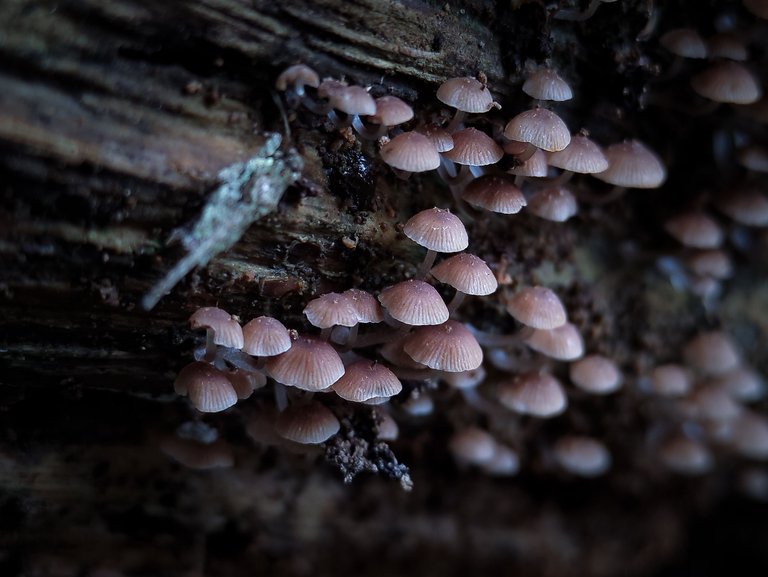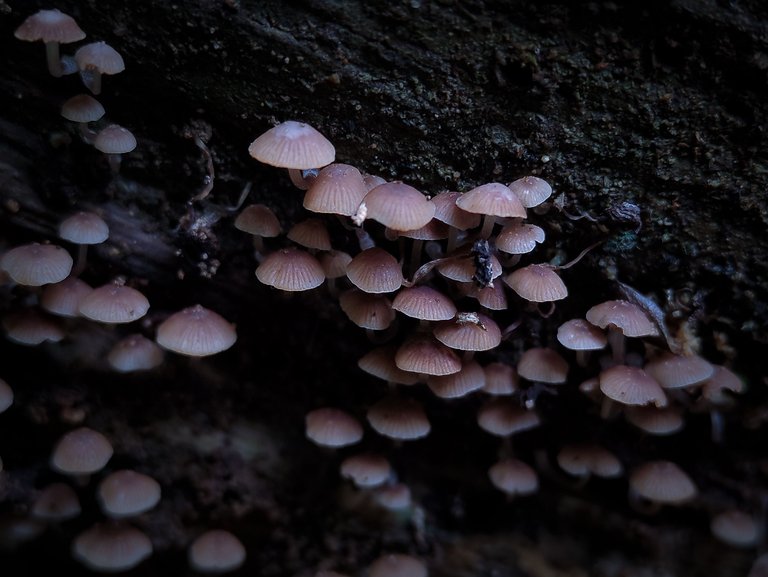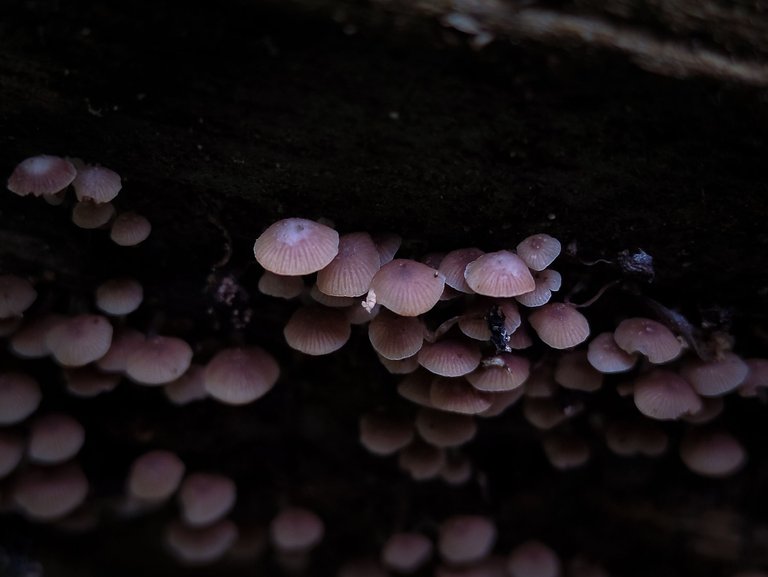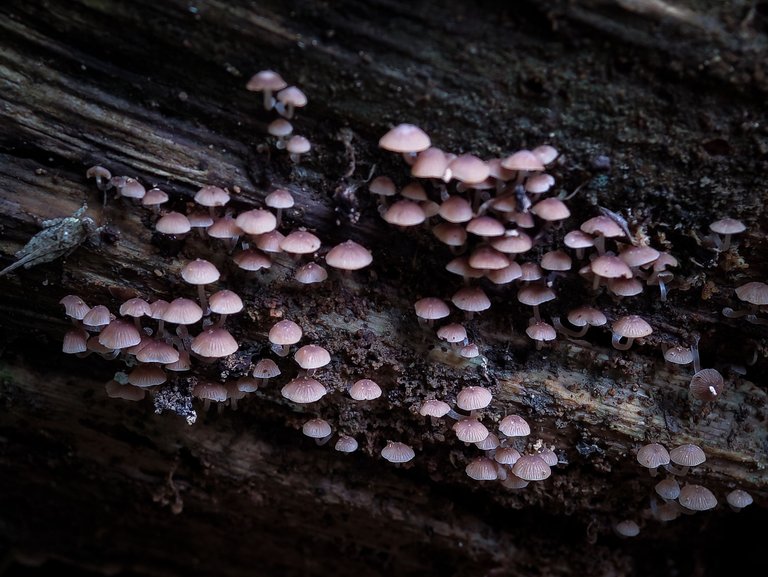 I almost assumed this was the fairy inkcap or Coprinellus species, but due to its size and the fact that inkcap fairies are often white to pale gray. Meanwhile, this one ranges from purple to brownish. I believe that this little mushroom is more closely related to the Mycena species given its traits and color. However! What's even more ridiculous is that in our area it's called the "forest butt hair" mushroom.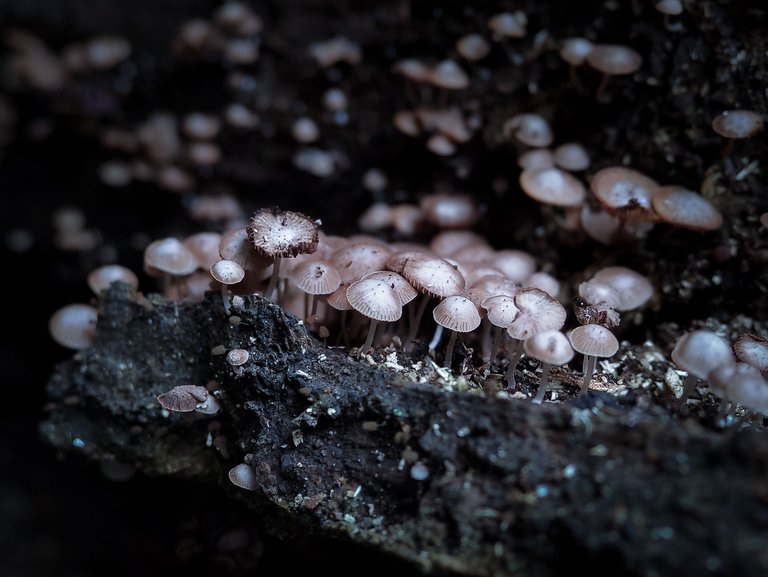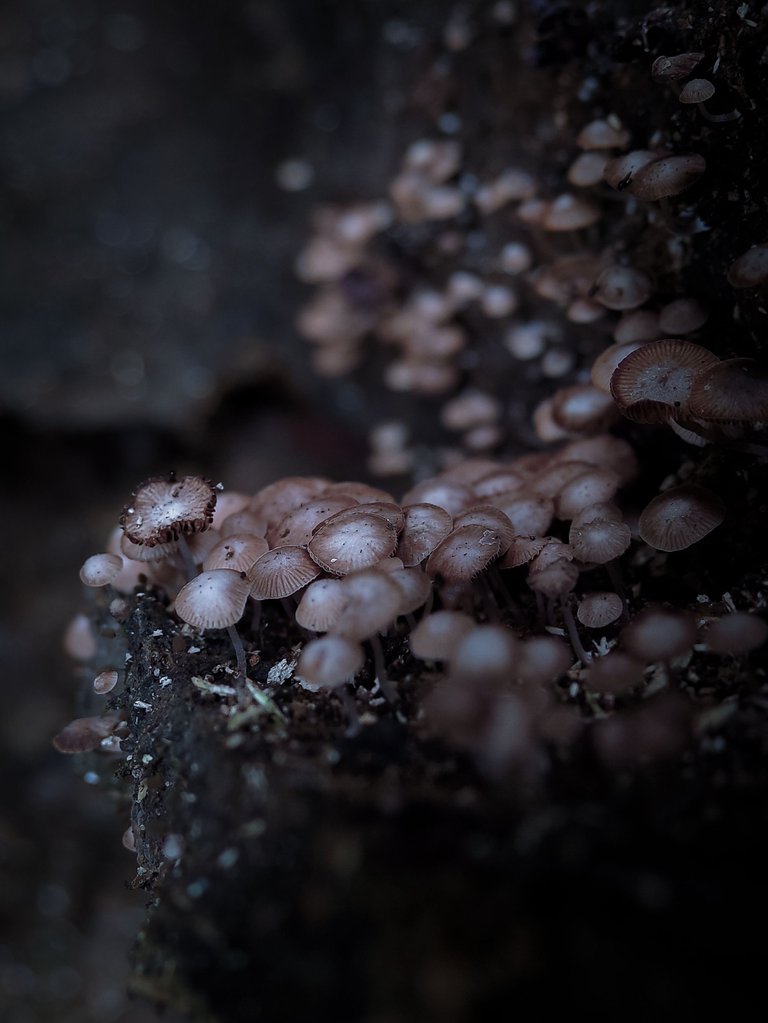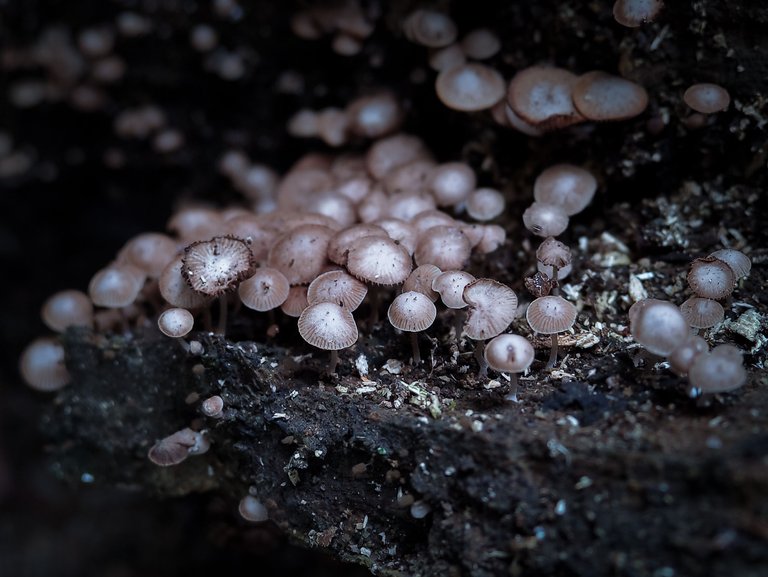 ---
All of the images here are my own work, taken with Xiaomi POCO NFC smartphone and an assembled external macro lens.