This is my contribution to #FungiFriday, which is now in its 21st week.
These photos were taken yesterday afternoon while I was walking through the forest near the Jim Jiem river in Bandar Baru, Pidie Jaya district, Aceh.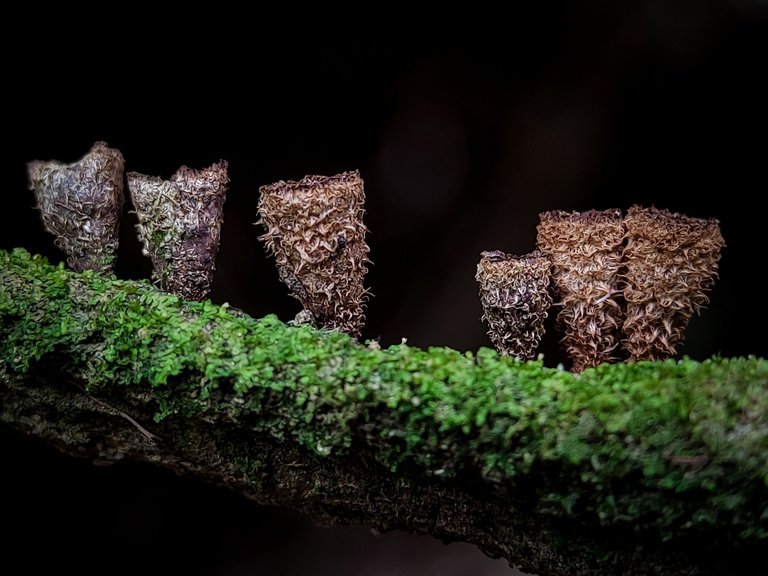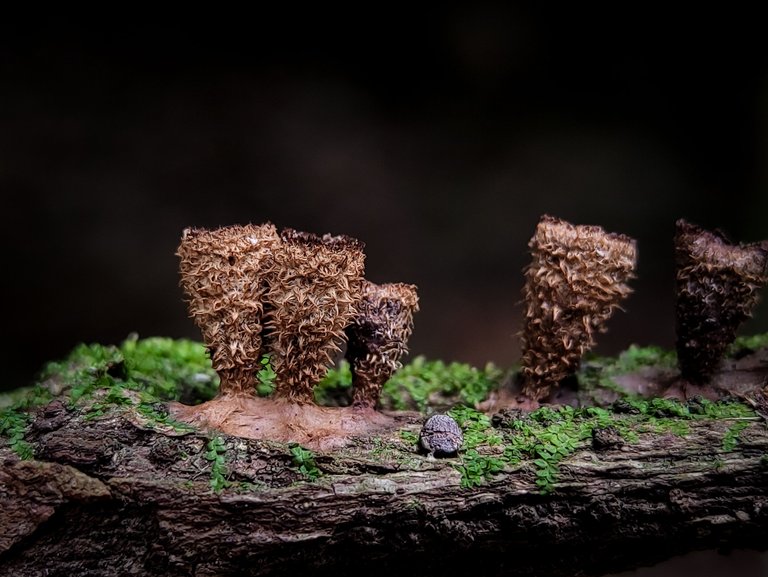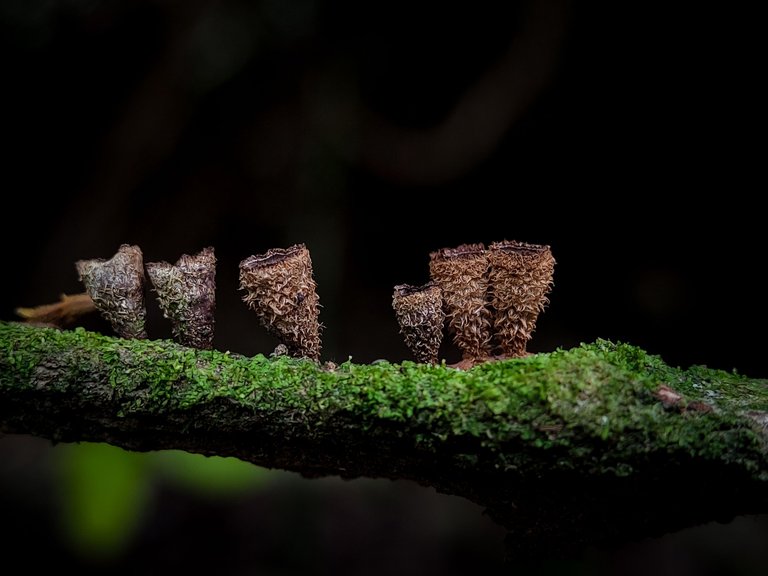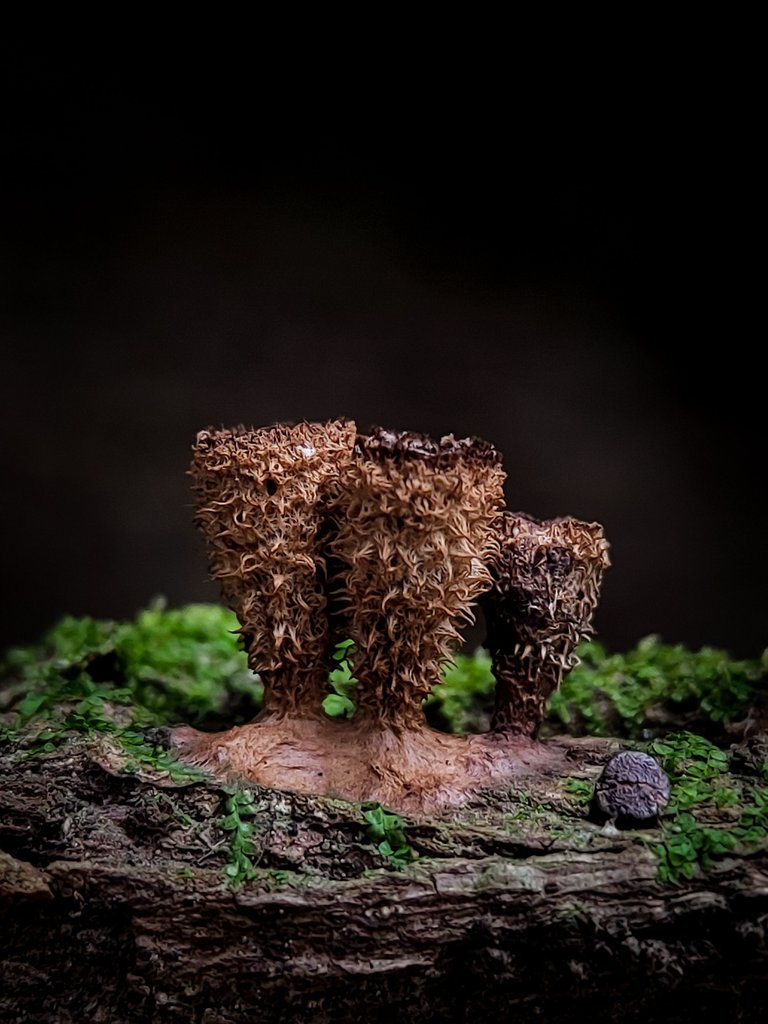 Look at what's inside; it's a rare fungus that mimics a bird's nest. It is Cyathus striatus, a species of fungus belonging to the family Nidulariaceae. That fungus is funnel-shaped, with the sides scaly, and you can see on the surface there is a place to keep the "eggs" or "seeds", but it's actually the peridioles that contain the spores.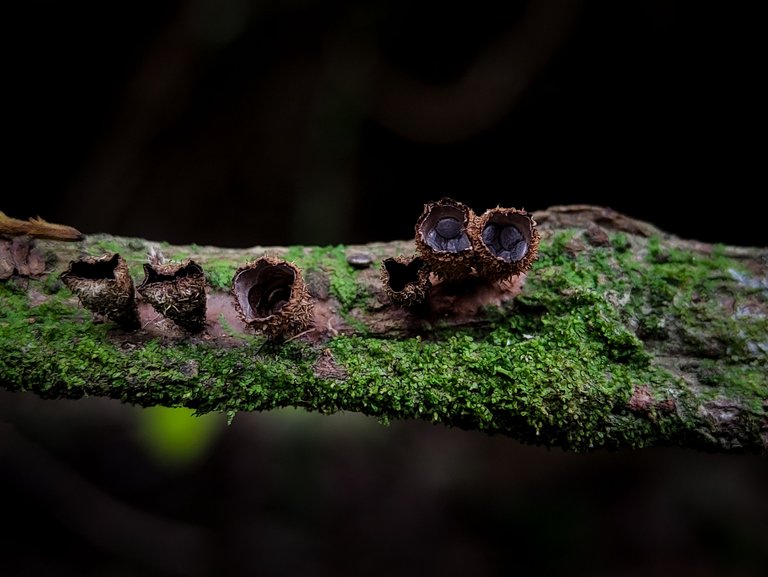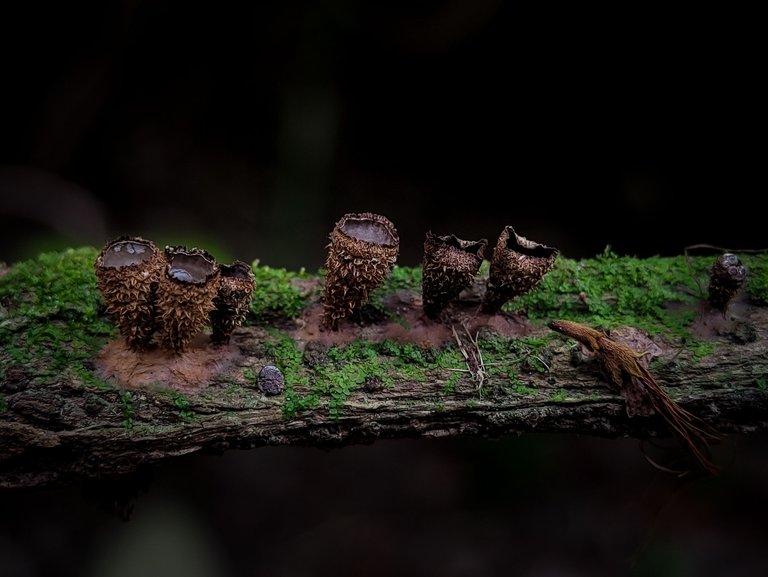 People call this the "fluted bird's nest" fungus because of its shape, which resembles a bird's nest. The bird's nest mushroom is almost never seen among the many mushroom spots I've found, and I've only found them twice. Normally, they occur in large clusters, but I only got a few there.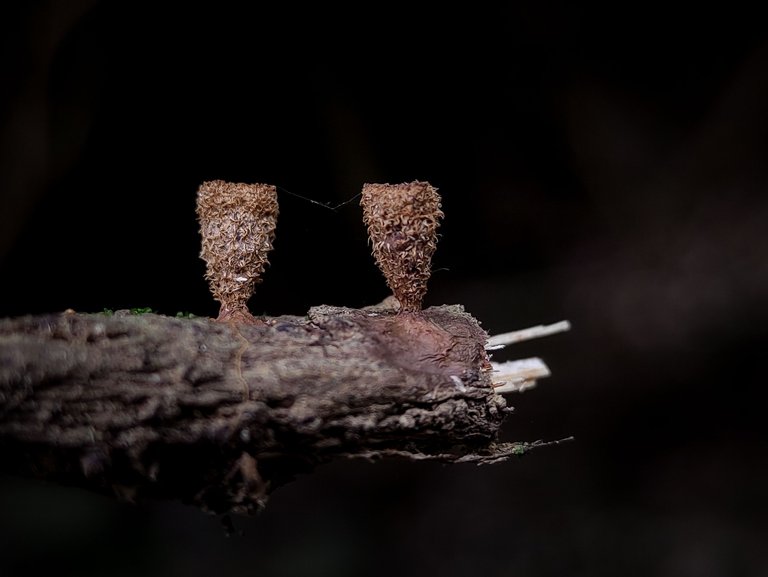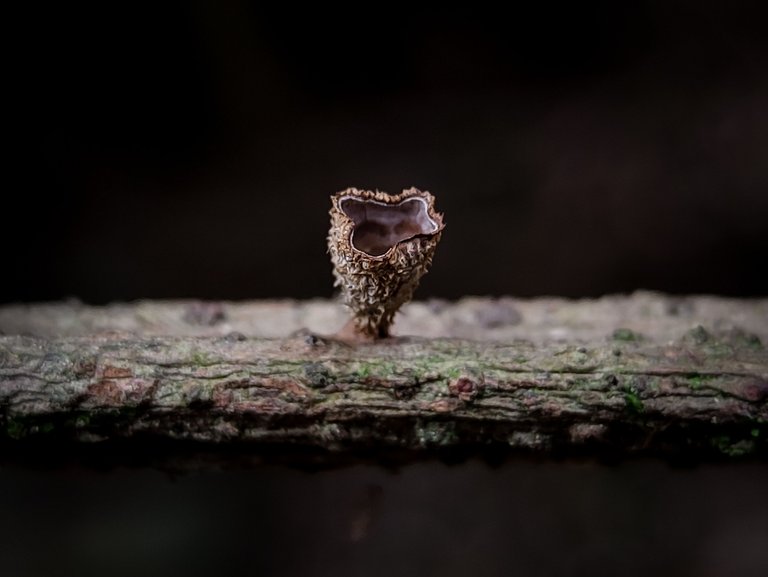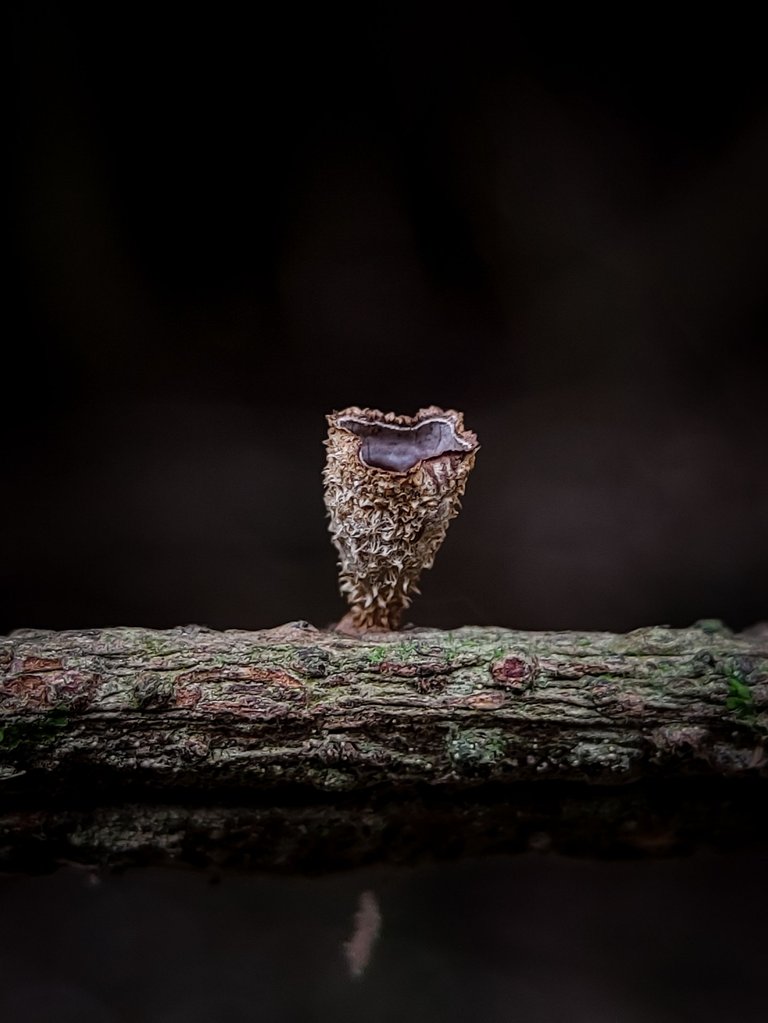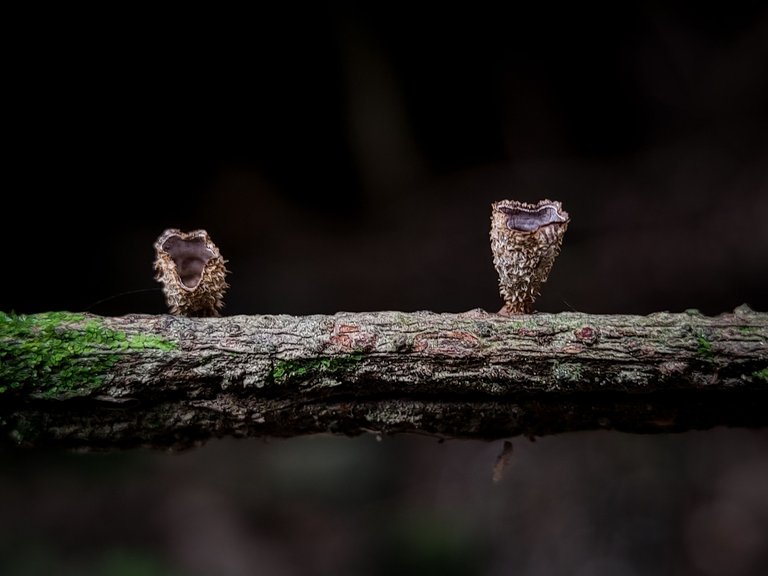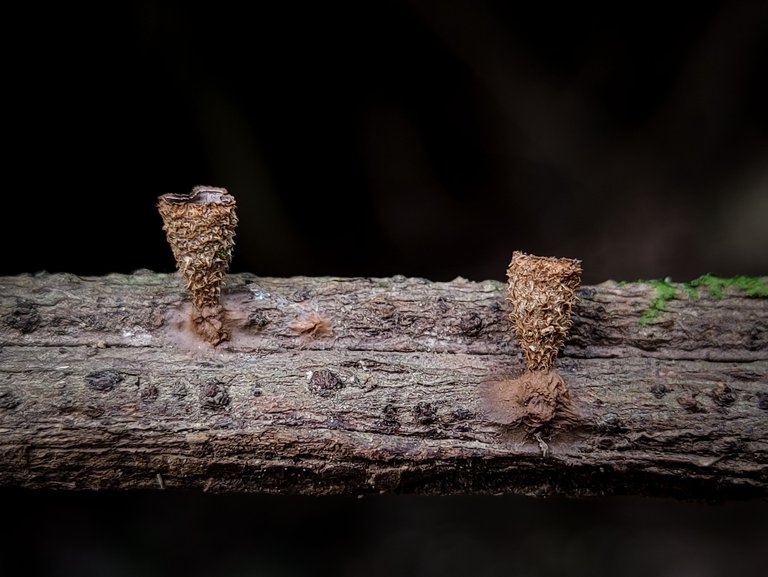 I'm hoping to get more species on my next mushroom walk, but first I need to get in shape and be in a good mood, of course!
---
| Camera | Xiaomi Poco X3 NFC Smartphone |
| --- | --- |
| Lens | External macro lens |
| Category | Mushroom Photography |
| Processed | Mobile Lightroom |
| Location | Pidie Jaya, Aceh, Indonesia |
| - | - |