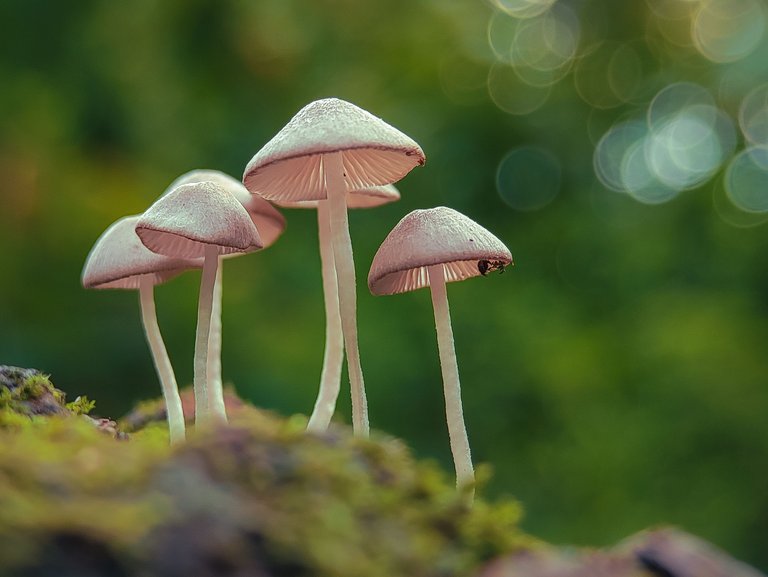 This is my entry for Week 37 of #FungiFriday hosted by @ewkaw.
---
The best month to find beautiful mushrooms is August. Even though, according to Indonesia's changing-seasons calendar, this month should still be dry. But I did observe that it has been raining lately, at least twice a week. And I believe that's only logical given that September is just around the corner, which means the rainy season is about to begin. Every time, whether you like it or not, you'll hear frog concerts. Again, there will be an abundance of fascinating insects in the shrubs. And naturally, different kinds of mushrooms will pop up here and there. In my opinion, this is going to be exciting, so it's not just for frogs.
I'd like to share some pictures of some mushrooms that, when I saw them, still had a fresh and fresh appearance from not having been exposed to the sun. Based on the physical characteristics of the fungus, it is most likely one of the species of the Coprinopsis genus. The mushrooms seemed commonplace to me. However, the presence of moss there gives a perfect view in the frames.
---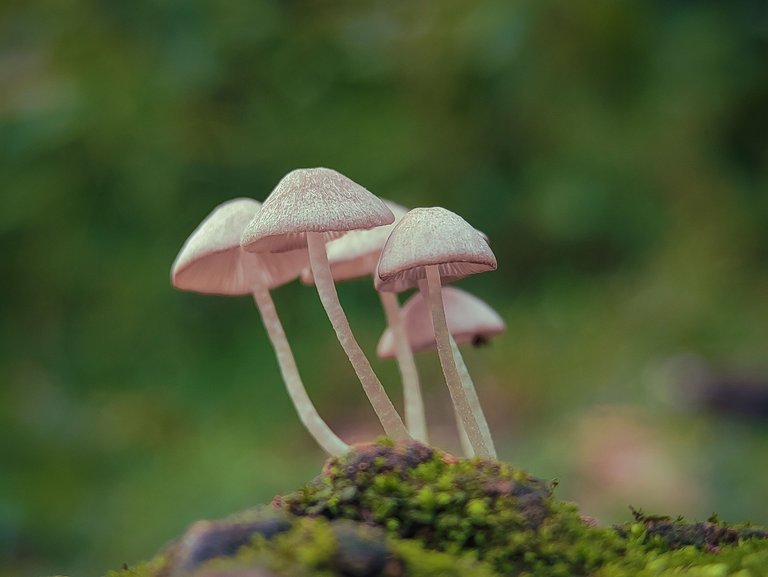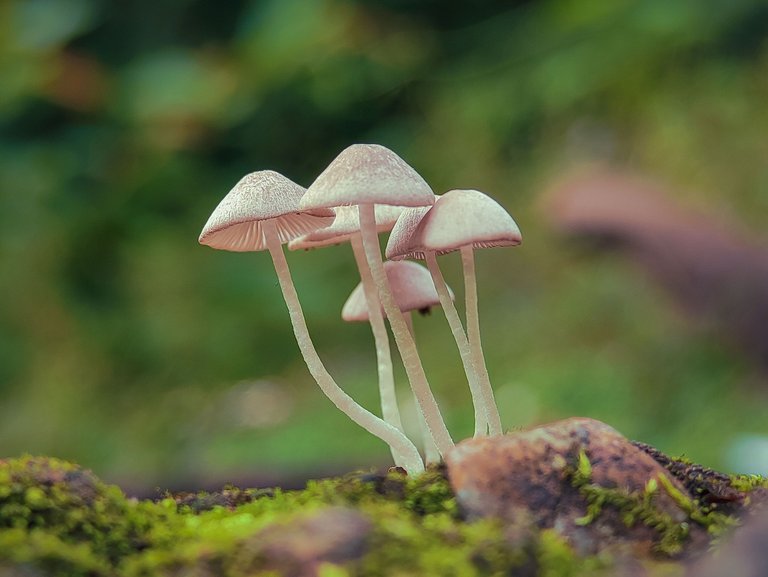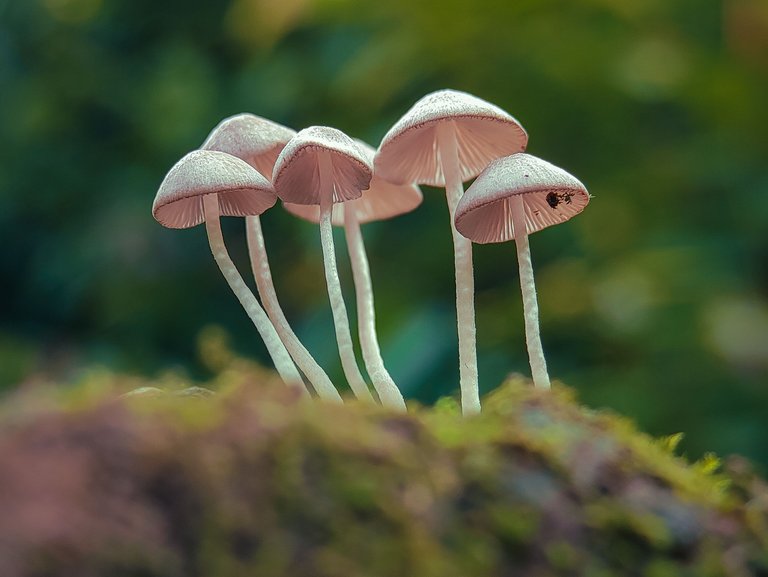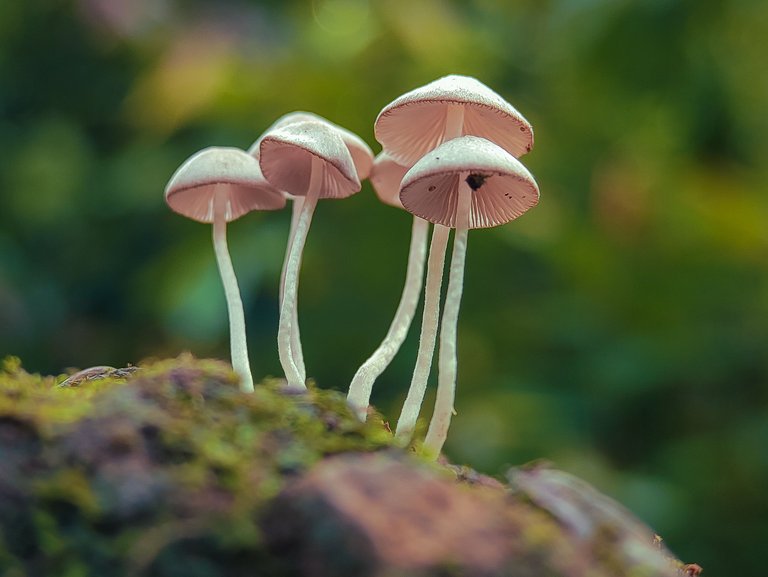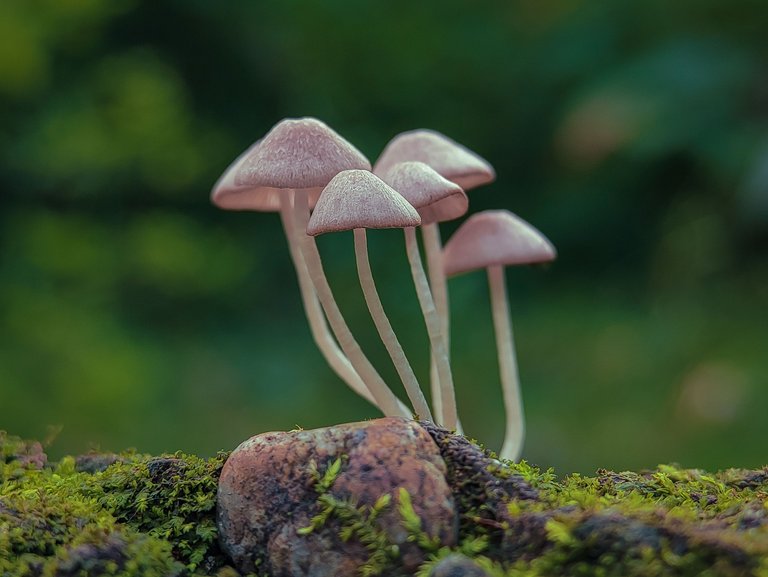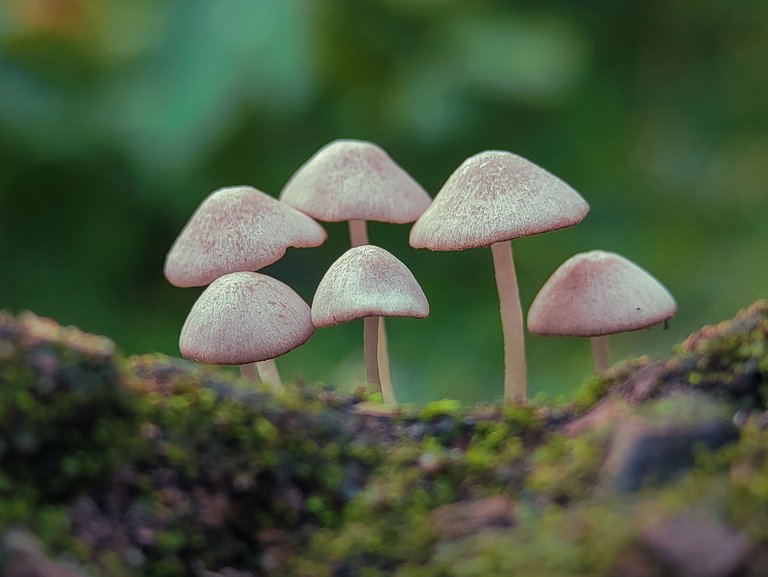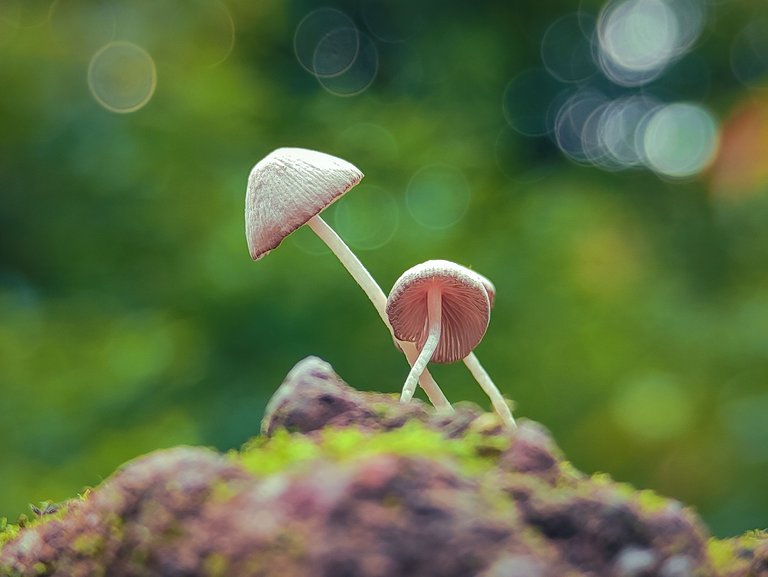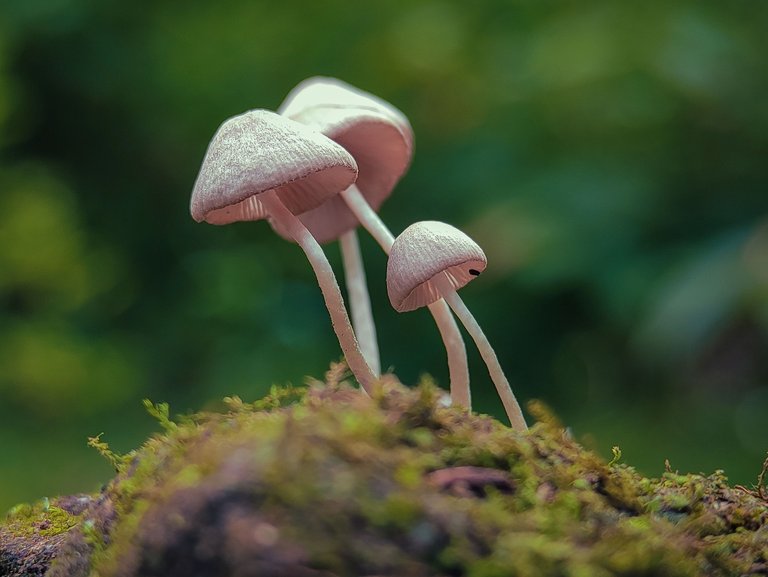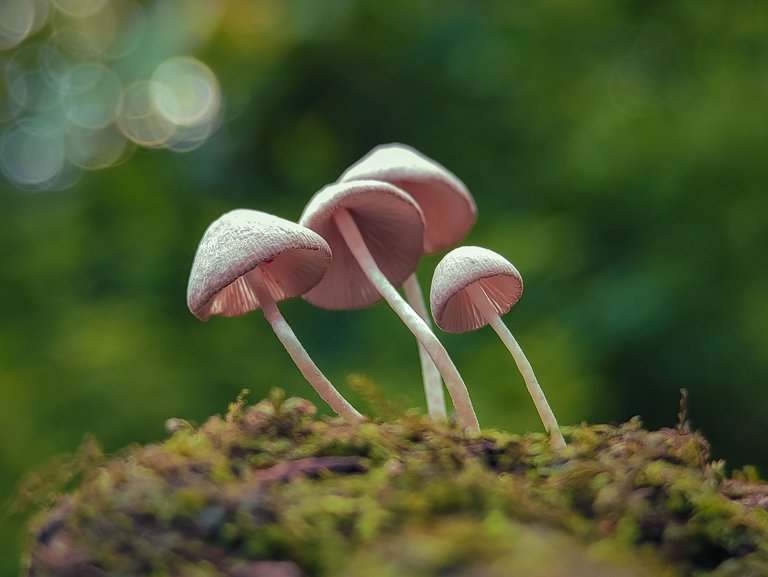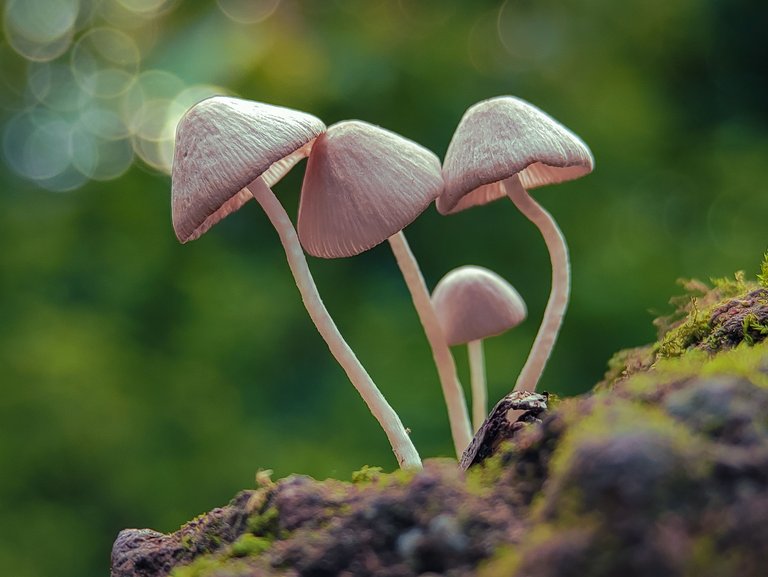 ---
---
All of the images here are my own work, taken with Xiaomi POCO NFC smartphone and an assembled external macro lens.