Even though it's a difficult time to be able to find fascinating fungi because of the dry season that has started, I don't want to miss the train from other mushroom lovers unless I still want to share some of the mushroom findings I have on #FungiFriday this week, and these were taken on mushroom walks in 2022.
There are fairy inkcaps (Coprinellus disseminatus ) that were found in June, and most of them are juvenile mushrooms. It's fewer than I've ever seen near the Blang Kolam waterfall, where there are huge schools of fairy inkcaps in large tree holes in what I almost thought were piles of gecko eggs.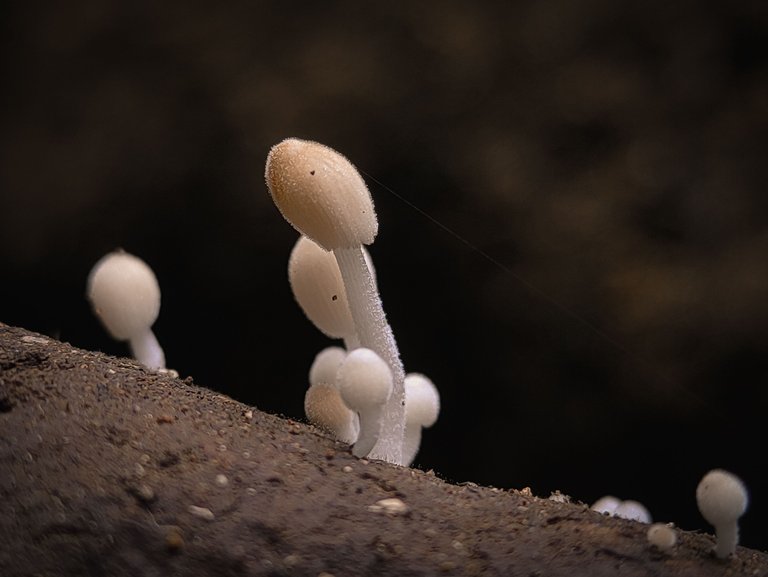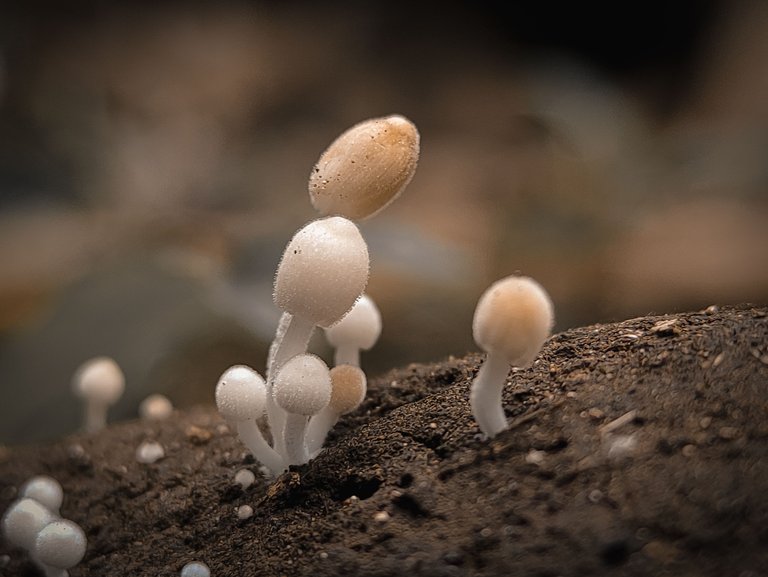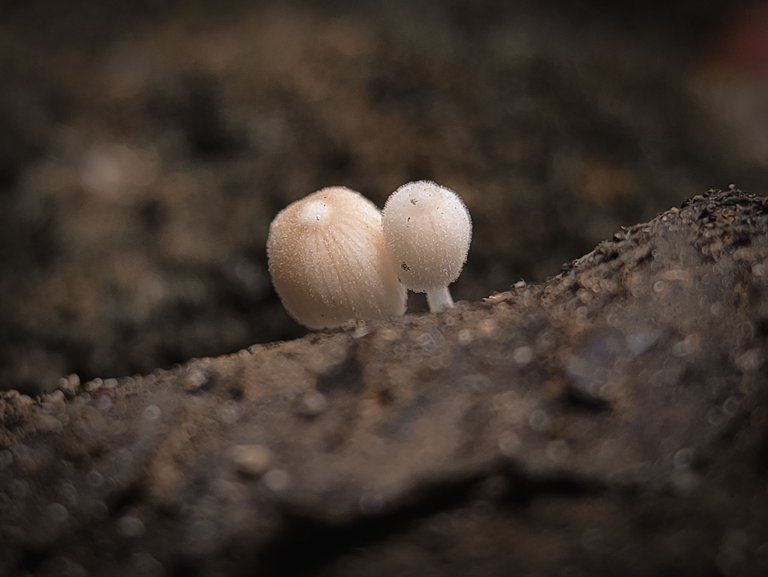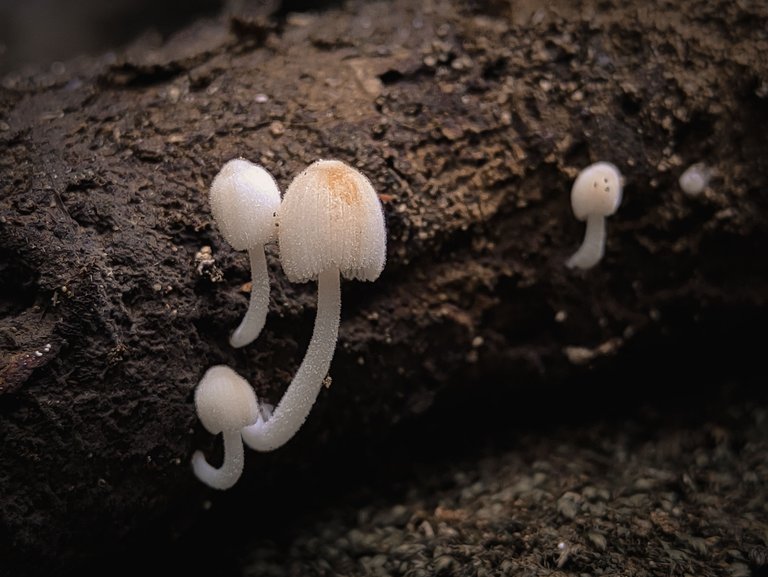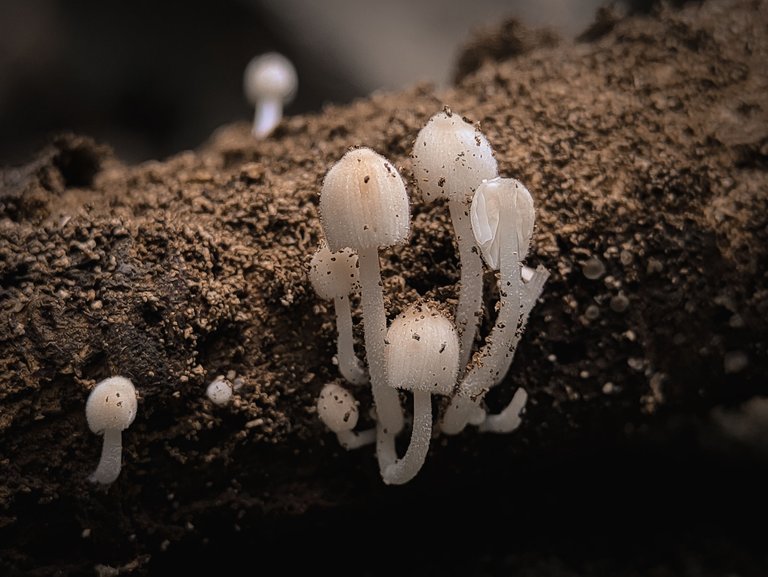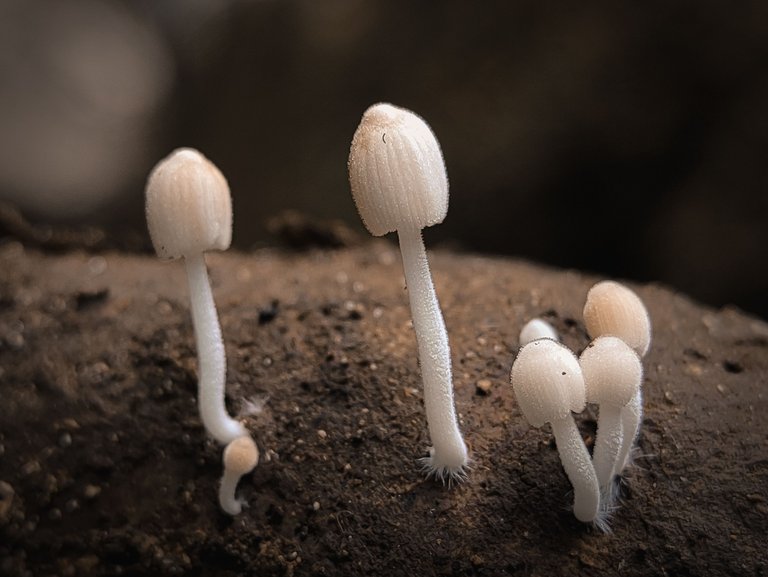 While the mushrooms below were taken in October. The most challenging part was that they were found on a path that is often passed by wild boars in the western forest of Lhokseumawe. You can imagine that while you are busy taking photos, you suddenly hear the sound of a group of wild boars passing by. That's fine as long as they're just passing by and don't bump into your bum.
Leucocoprinus cepistipes is the scientific name of this species, and it is commonly known as the onion stalk parasol.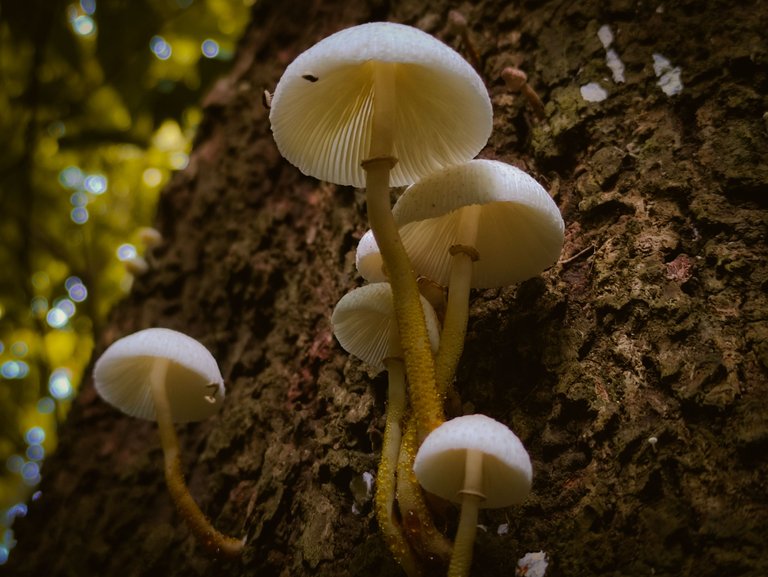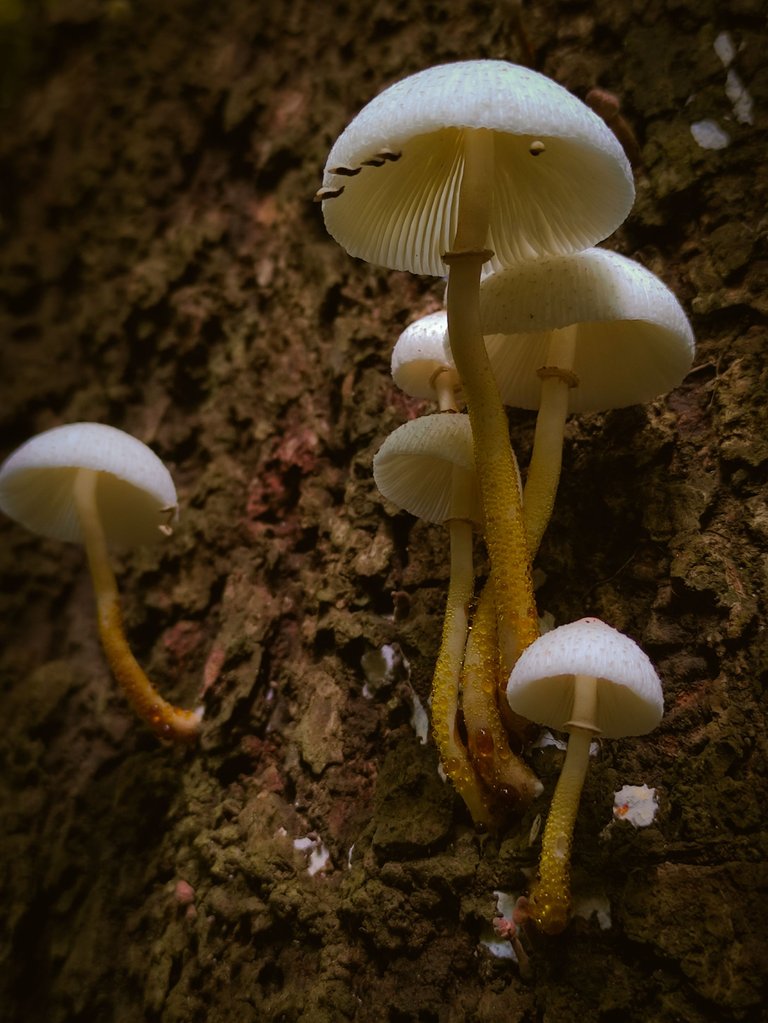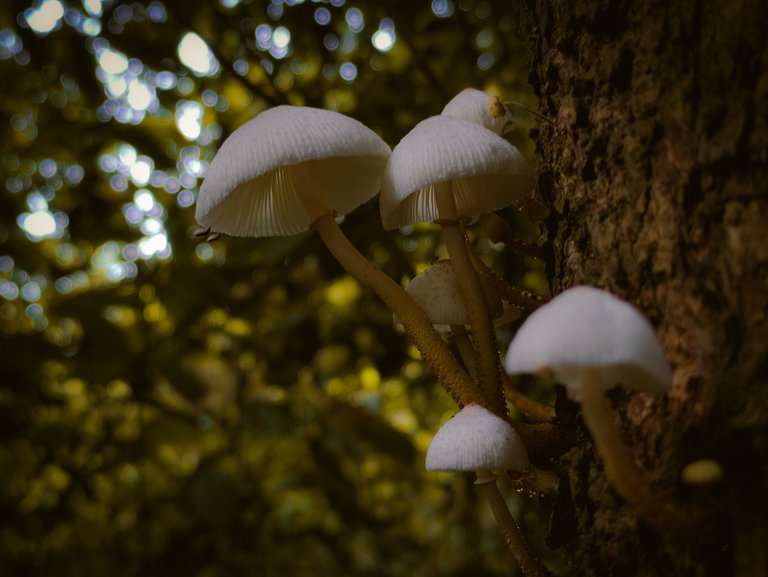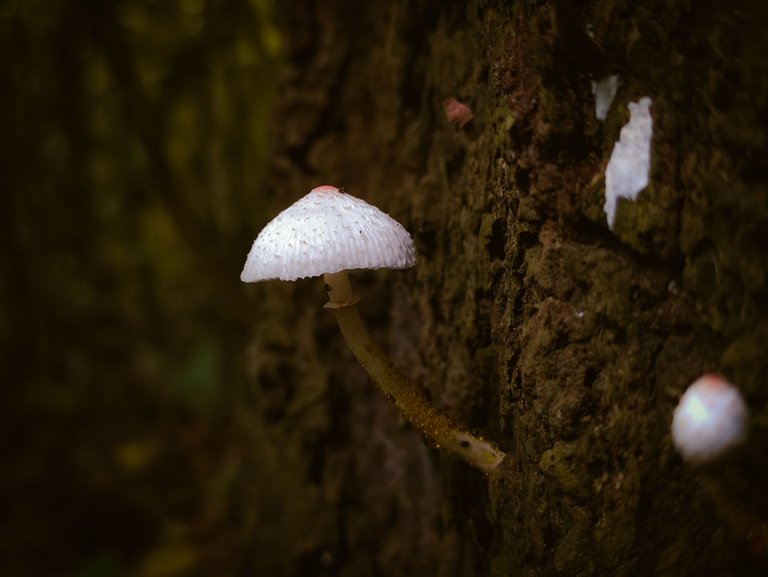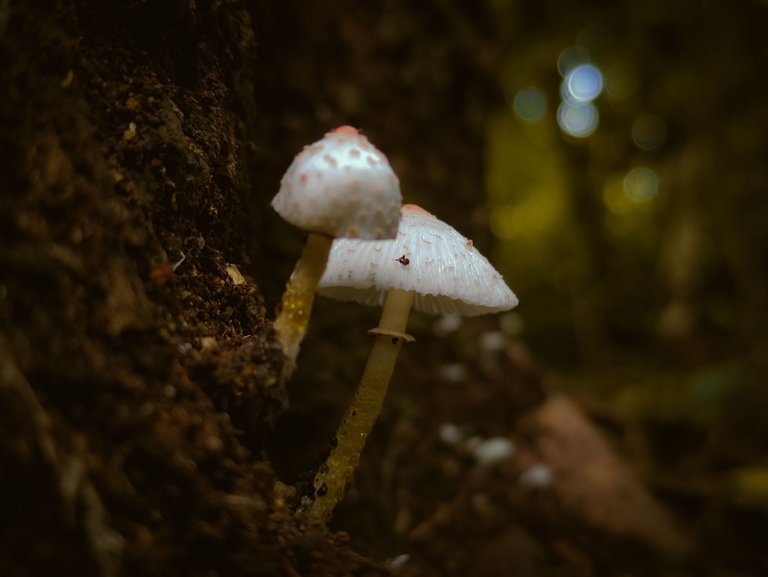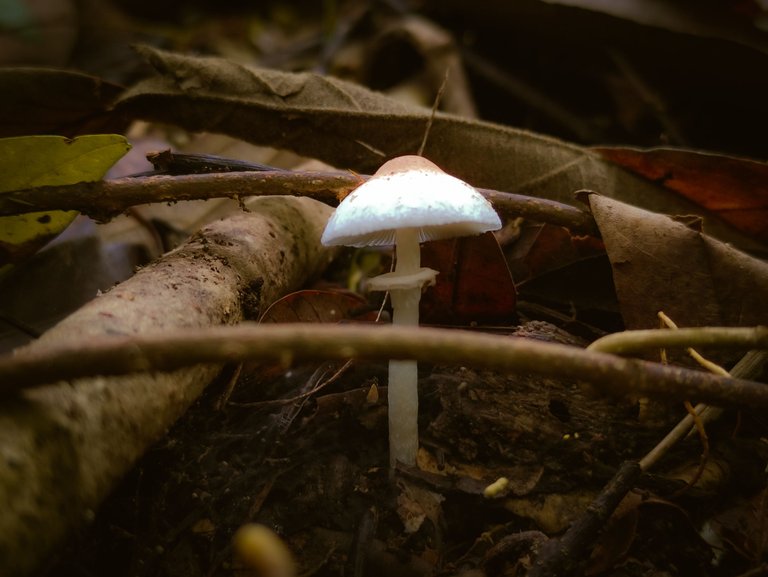 All of the images here are my own work, taken with Xiaomi POCO NFC smartphone and an assembled external macro lens.