Hello #Hive friends and especially you friends in the @FungiFriday community. Greetings from me @abizahid. I just received word from my friend @asklanbudi that there is a new community on #Hive whose content is also about mushrooms, namely @FungiFriday. I immediately joined this community. I am very interested in seeing the posts here, the content is very beautiful and interesting. It's really a motivation and challenge for me to learn to be the best like all senior friends here.
To be honest for me to find something pretty and beautiful is hard. Taking time to explore the nature around us is a pleasure, but busyness at home and work at the office takes up a lot of my daily time.
In every journey there must be new things that we discover. Like this mushroom, I did not expect to find it when I and my children came to visit my mother-in-law's house this afternoon. When I was sitting in the wooden hall in front of my mother-in-law's house while looking after my 2 year old son playing with his friend. Suddenly I saw something red, it looked exactly like a flower, but it grew on a piece of old, wet wood.
Then I approached the flower to see and make sure, yes there is no mistaking that this flower is a mushroom. This mushroom is named Geastrum Rufescens, commonly known as the reddish-earth star is a species of fungus in the Geastraceace family. This fungus has a pale pink to exoperidium color and a pink glow. I immediately took some photos of this mushroom by using a cell phone camera.
After finding this beautiful mushroom hiding under the wooden hall we used to sit in front of my in-laws' house, I tried to find other mushrooms but I couldn't find them.
Here are some photos of Geastrum rufescens mushrooms that I want to share in the FungiFriday community: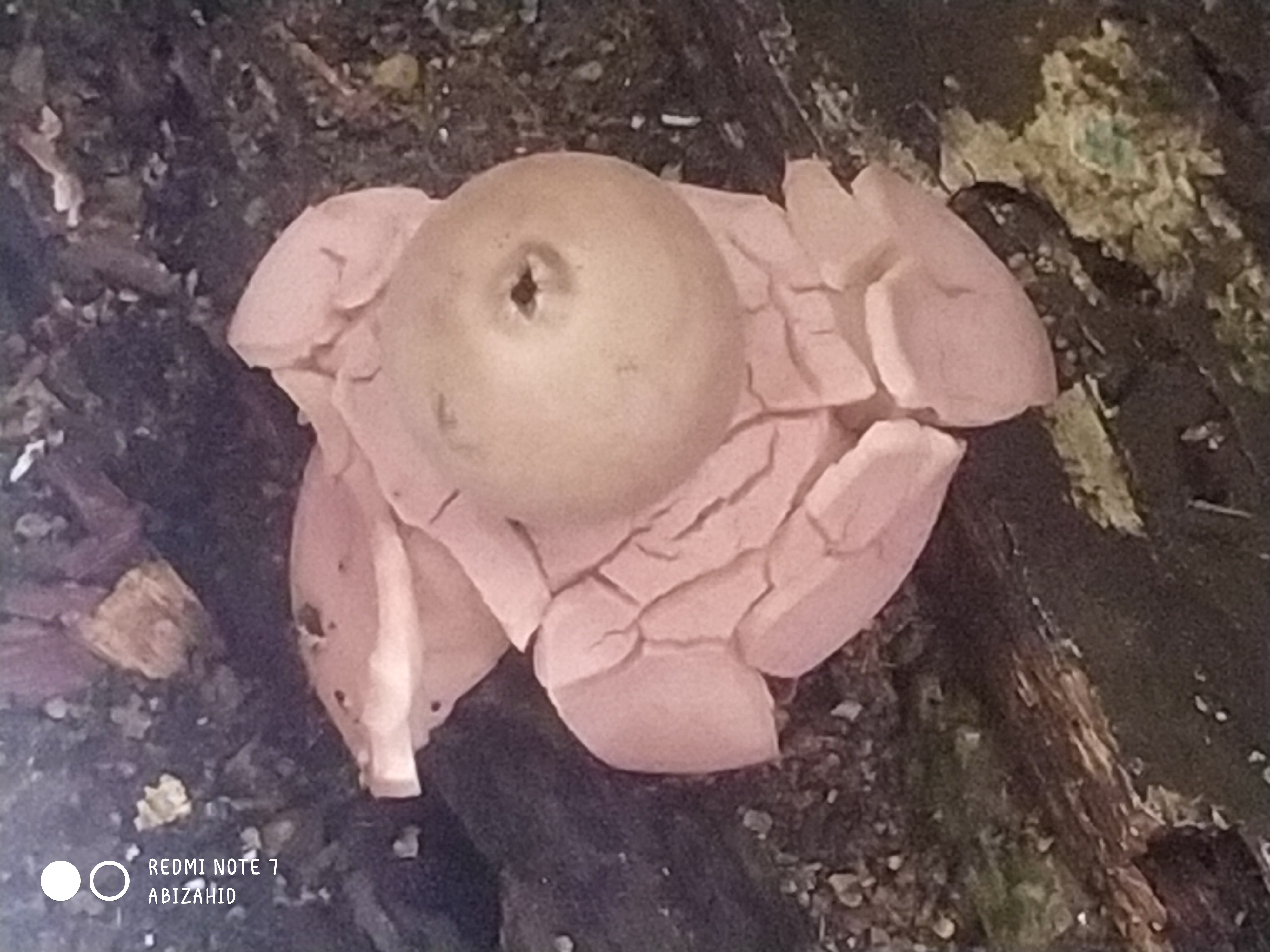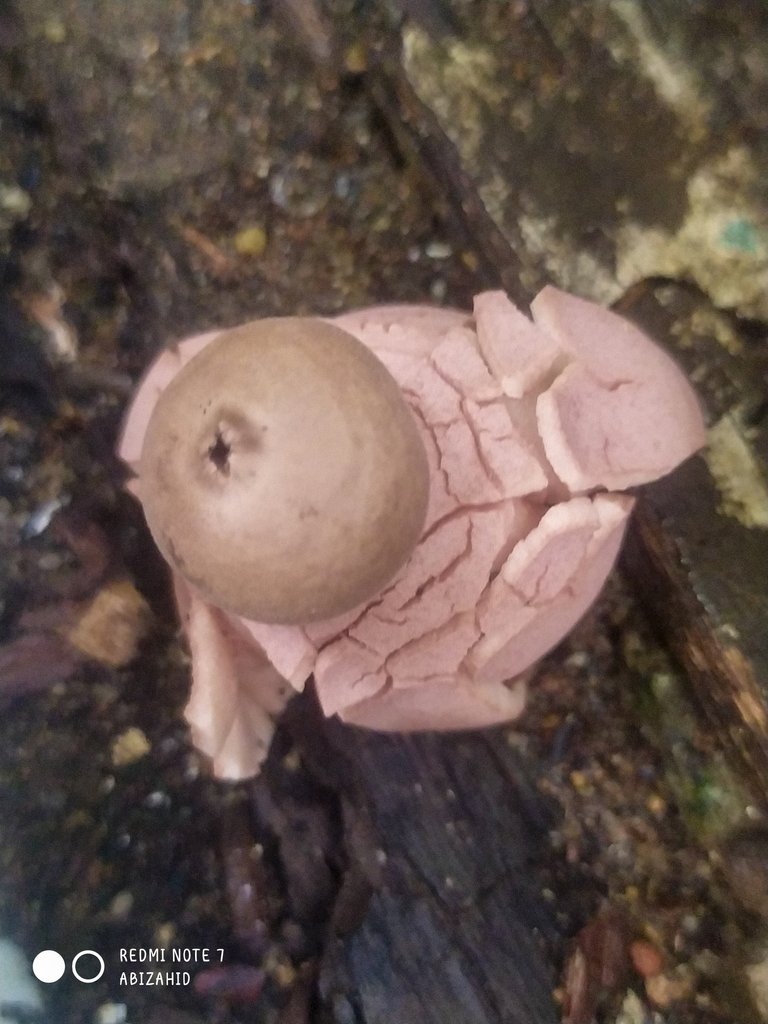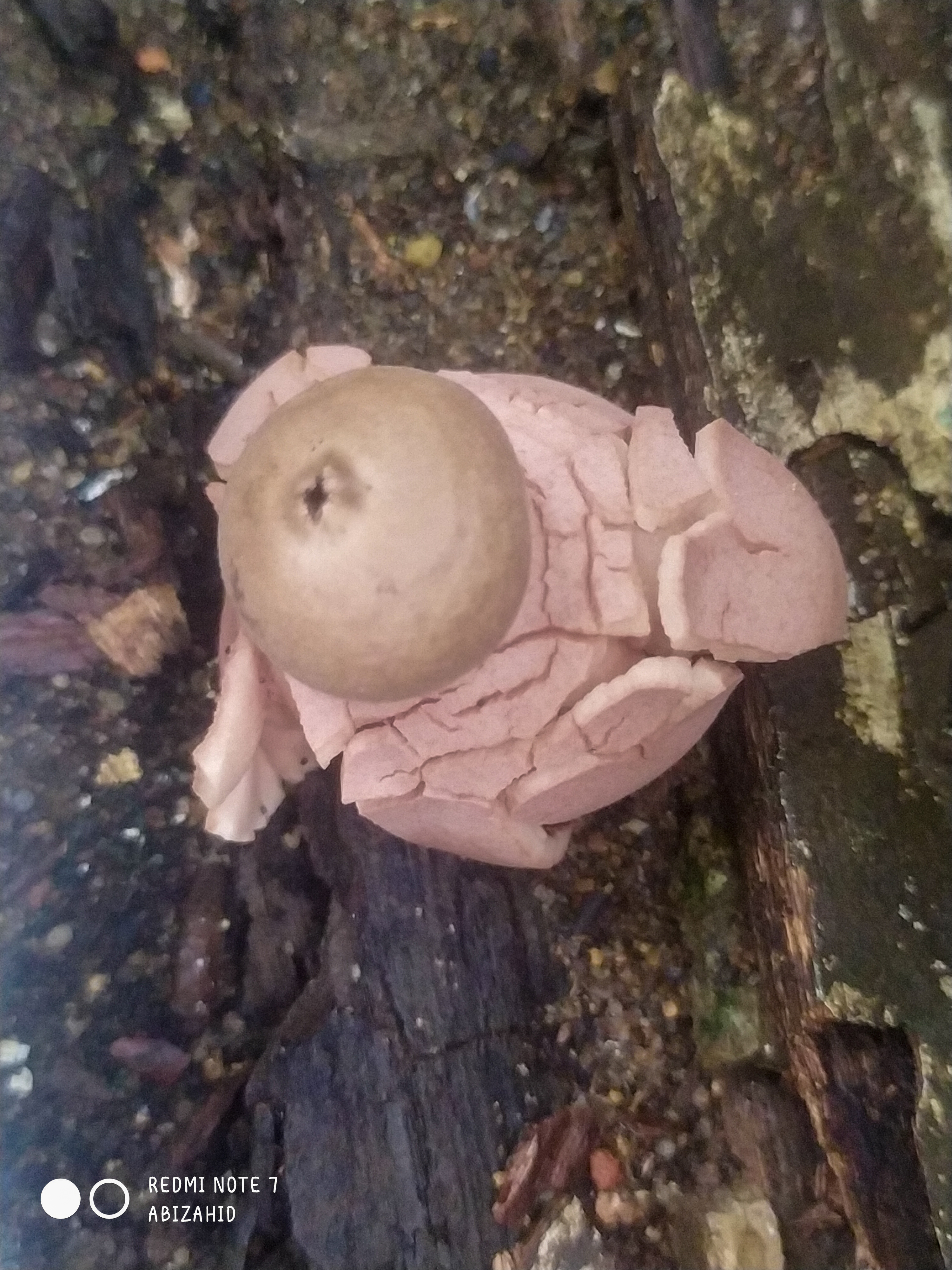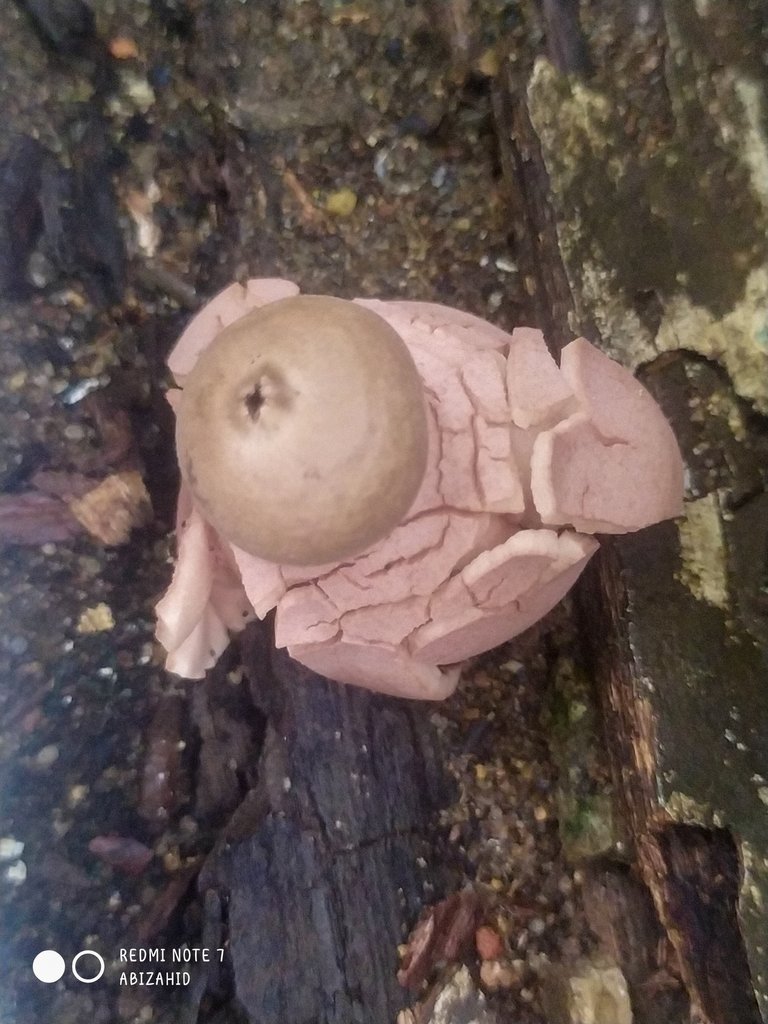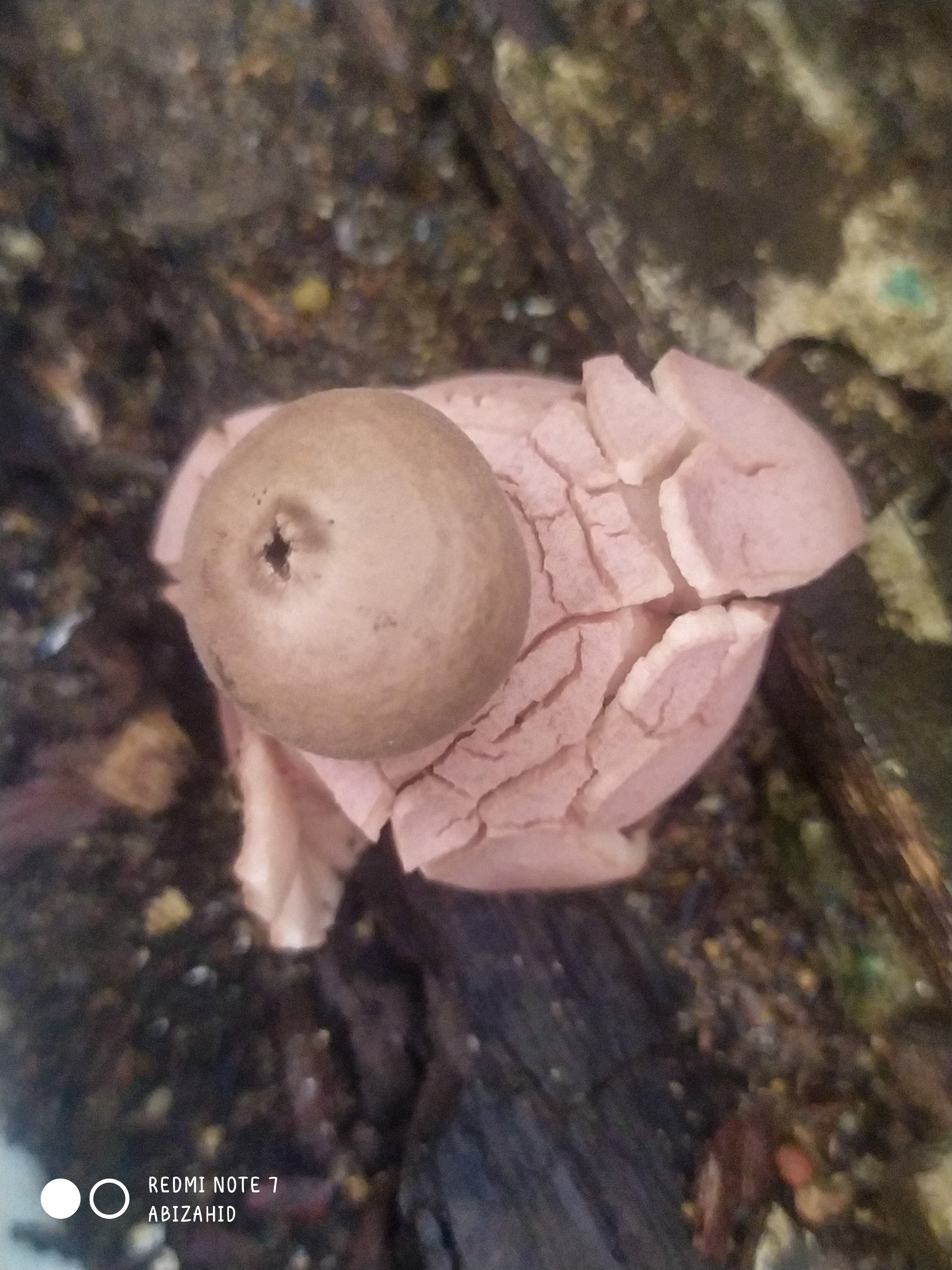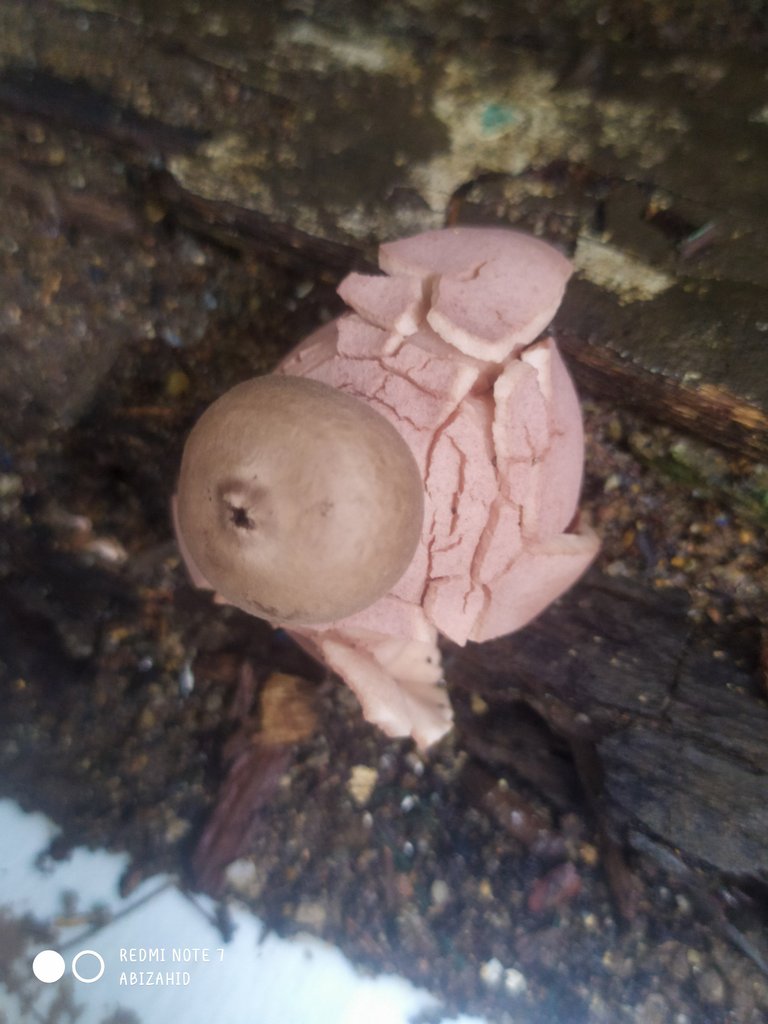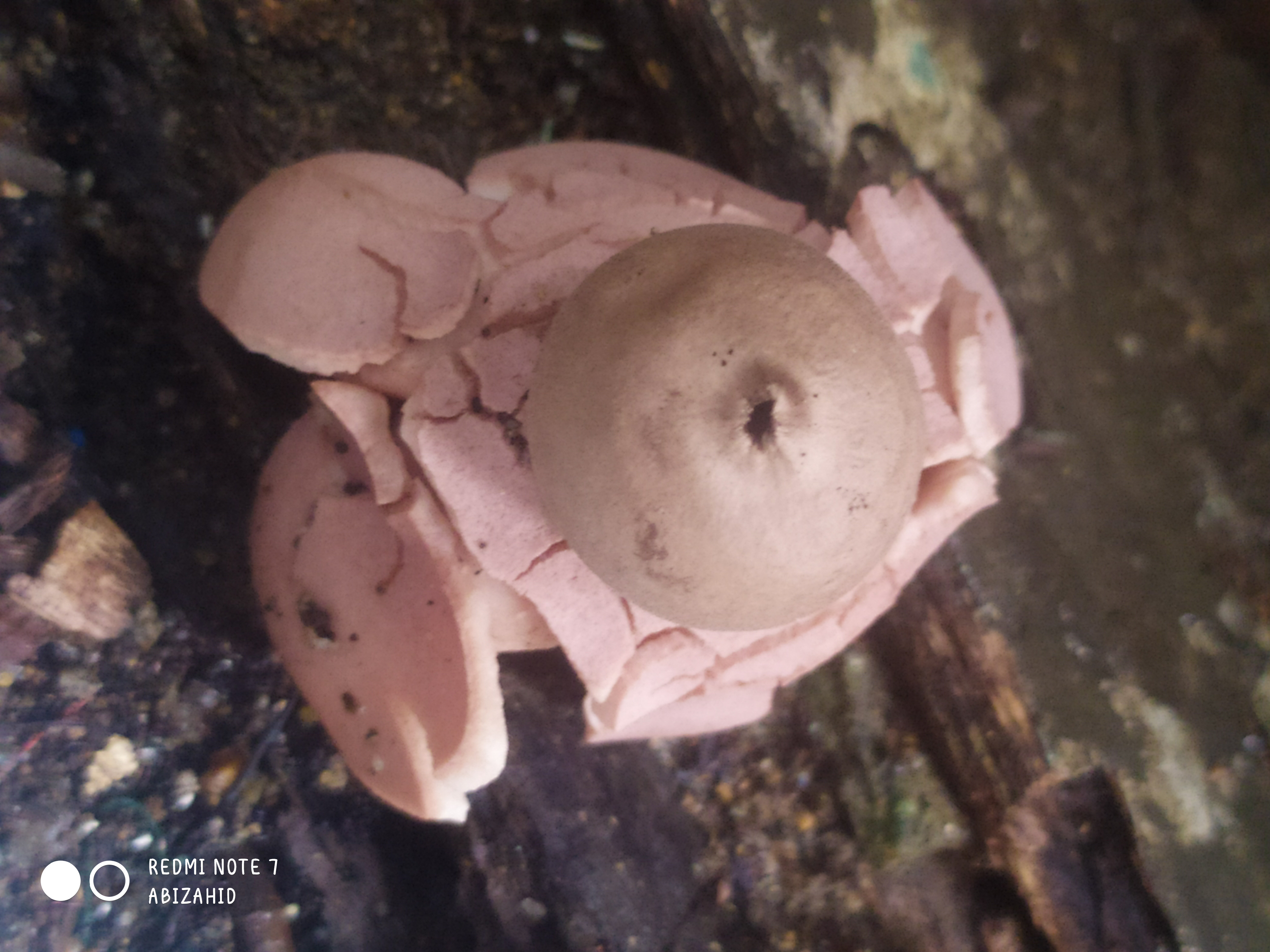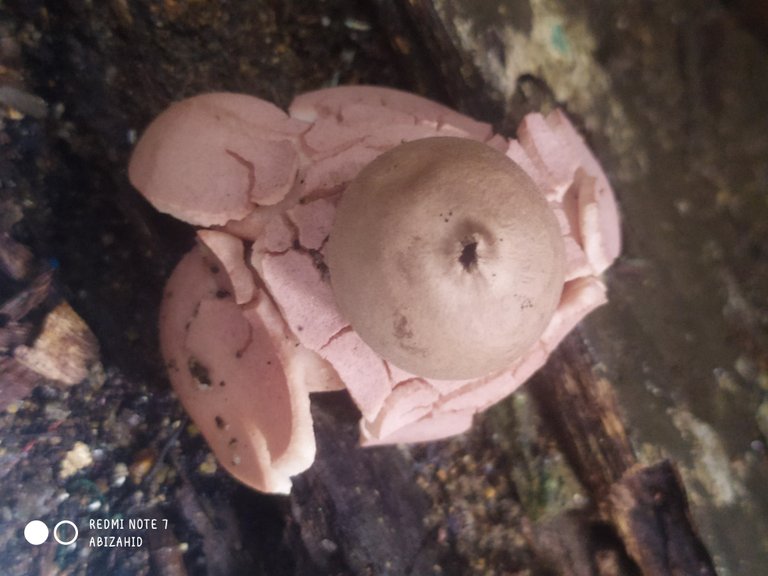 Okay, that's all my post for today. Thank you #Hive friends for being willing to read, comment, and upvote my post. Don't forget to reblog my post if you like it and want others to see and read it too. And don't forget to also read my previous post. Warm greetings from me @abizahid...
| Location | Lhokseumawe - Indonesia |
| --- | --- |
| Camera Maker | Xiaomi |
| Camera Model | Redmi Note 7 |
| Take time | 17:23pm |
| Flash Mode | No Flash |