Hello friends of the #FungiFriday community, we have arrived again on Friday. I hope all my friends are in good health always.
This post is my contribution to the #FungiFriday community hosted by admin @ewkaw.
This February in our area it often rains and even for several days, which causes some areas of our neighboring villages to experience floods. Although the flood was not too high and the water receded quickly, this certainly brought sadness to those who were hit by the flood. Due to the impact, some residents in several villages were forced to evacuate because their houses were entered by water.
Meanwhile, for us mushroom hunters, rain is a blessing in itself. How not, when it rains often like this, mushrooms will be very easy for us to find. For example, yesterday when I was at a friend's house, next to her yard I found a pile of brown mushrooms that were beautifully arranged like stairs in a house. I did not waste this opportunity to then take a picture, and the results look good.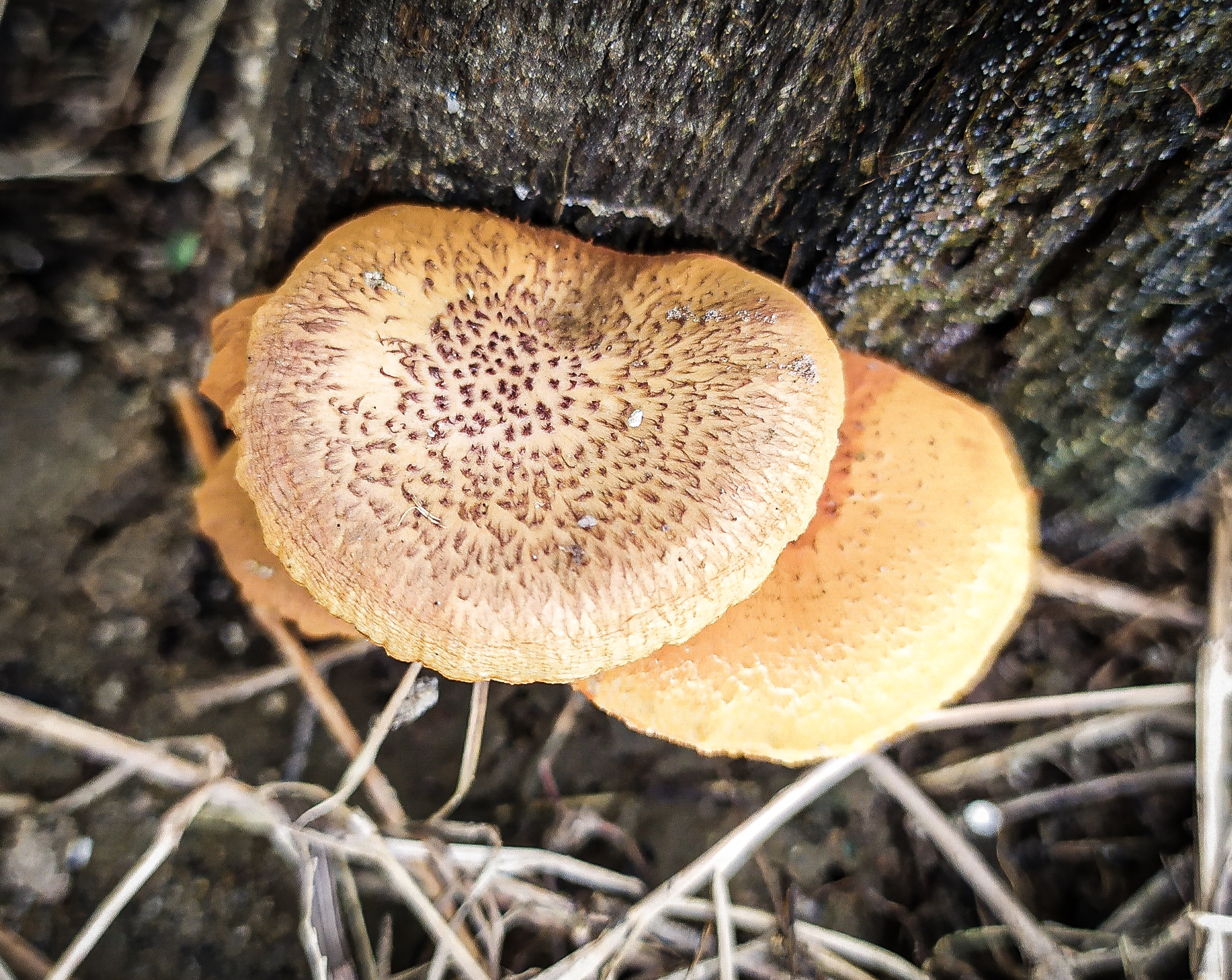 The Enokitake mushroom or other names Flammulina velutipes, also known as velvet calves, is a species of edible mushroom in the family Physalacriaceae. This mushroom is best known for its role in Japanese cuisine, where it is commonly referred to as enokitake in Japanese pronunciation. This fungus naturally grows on the stumps of the Chinese hackberry tree (Celtis sinensis) and on other trees, such as the ash, mulberry and persimmon trees. Enoki mushrooms can be obtained in September-March and are named winter mushrooms because of the season. Wild forms differ in color, texture, and slenderness and may be called futu, seafood mushrooms, winter mushrooms or velvet legs, velvet stems or velvet calves.
Here are some photos of Enokitake mushrooms that I can share with all of my friends: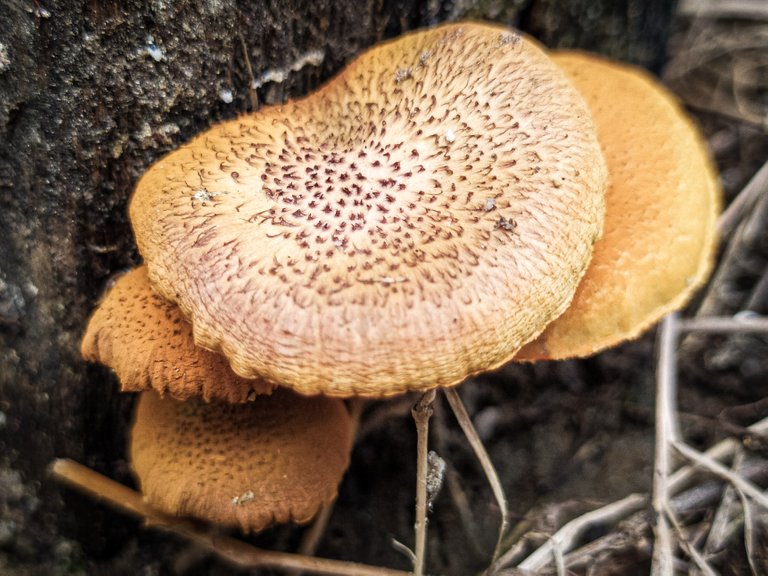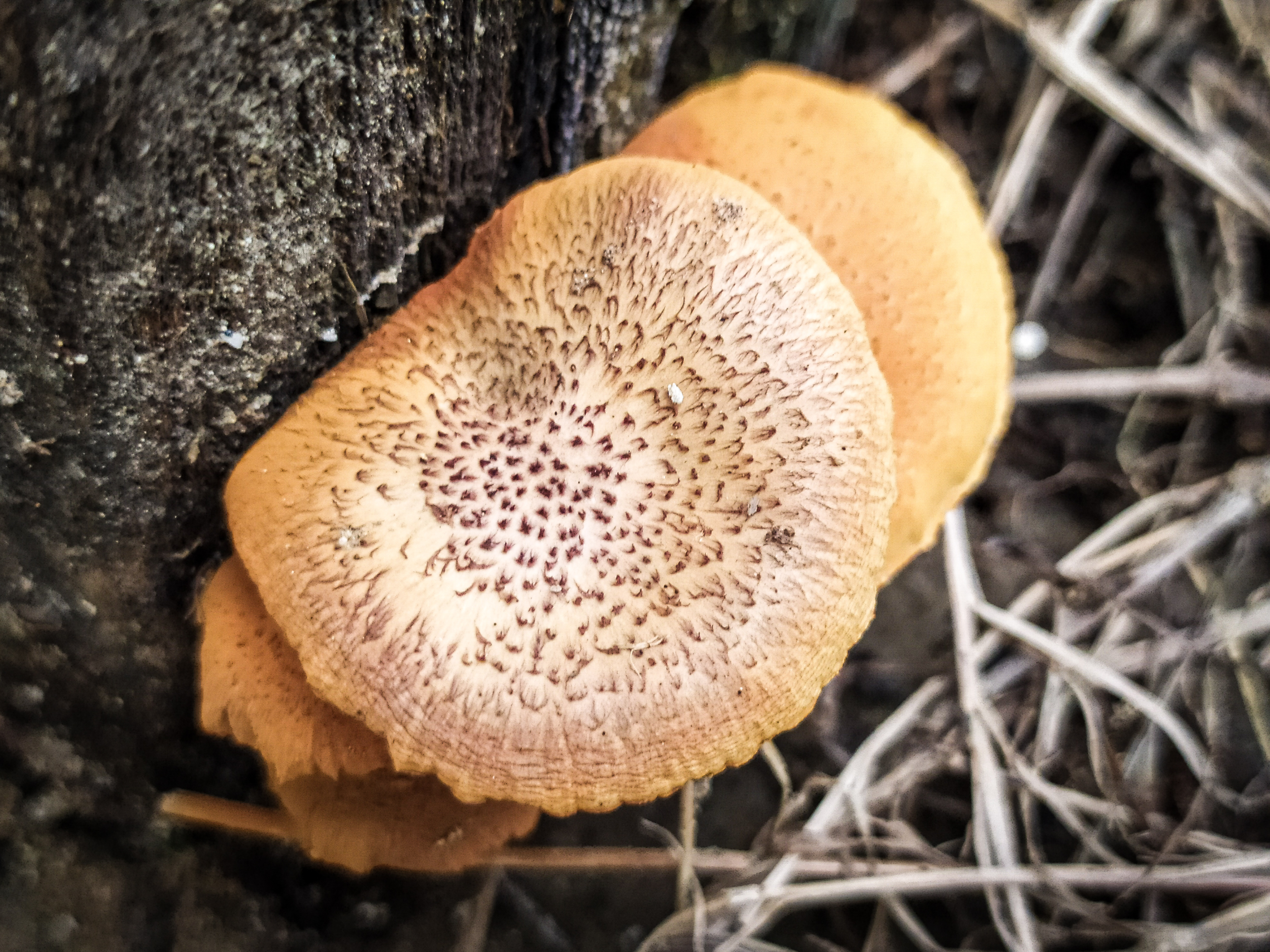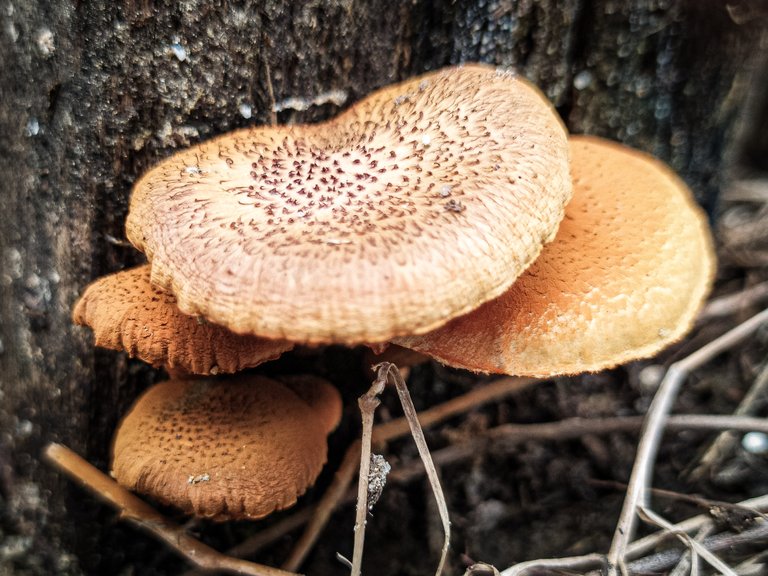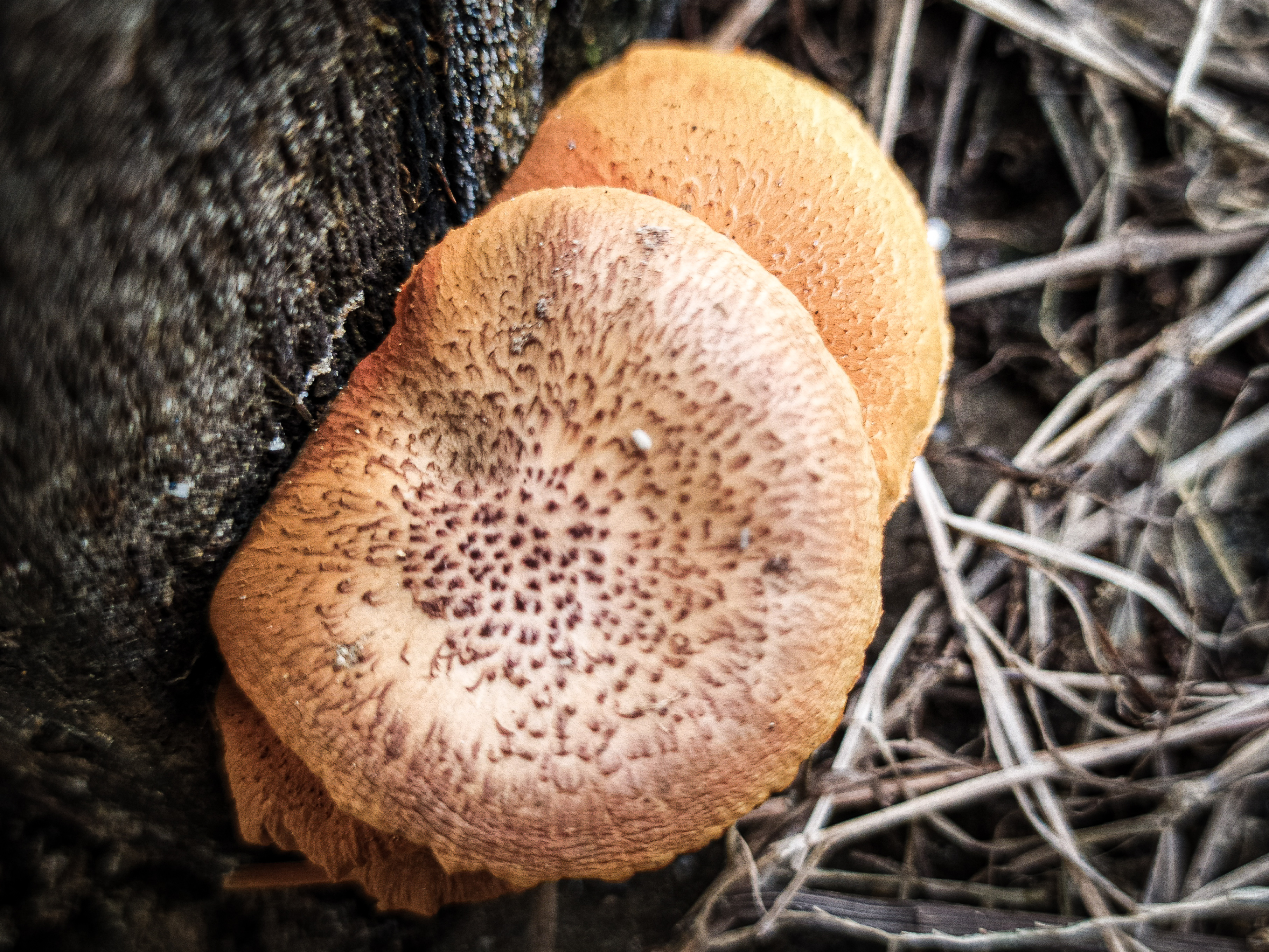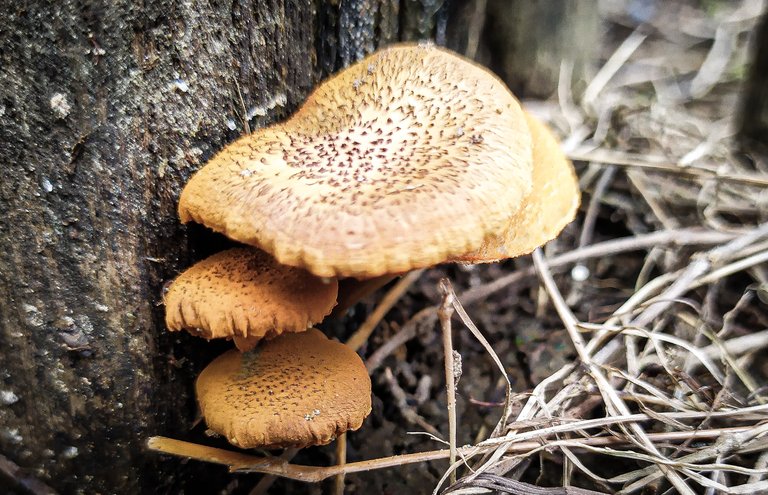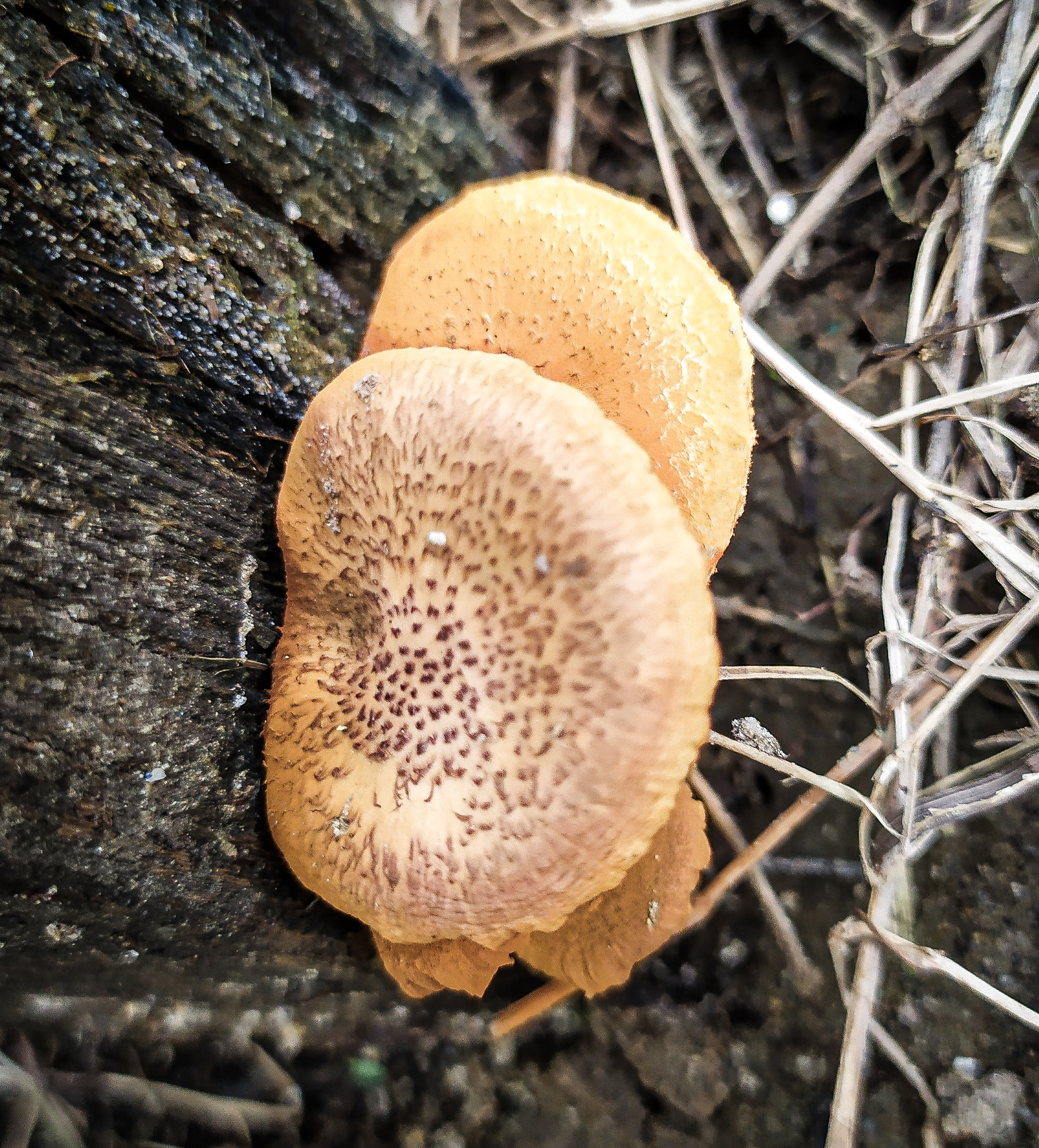 *Okay, that's all my post for tonight. Thank you #Hive friends for being willing to read, comment, and upvote my post. Don't forget to reblog my post if you like it and want others to see and read it too. And don't forget to also read my previous post. Warm greetings from me @abizahid..

| Location | Lhokseumawe - Indonesia |
| --- | --- |
| Object Photos | Mushroom |
| Camera Maker | Xiaomi |
| Camera Model | Redmi Note 7 |
| Processed | Mobile Lightroom |
| ISO Speed | 100 |
| Flash Mode | No Flash |