Hello, good evening friends of the #FungiFriday community, I hope all of you here are in good health always.
This post is my contribution to the #FungiFriday community hosted by admin @ewkaw.
Walking around the Sukma Bangsa school yard is a fun thing for me, besides the very large yard because it is located in a hilly area, there are also many trees and beautiful flowers planted by the school. In addition, wild flowers or other wild plants also grow in the yard because the soil is very fertile, especially in the rainy season like today in our area. Well, this is one of the strong reasons for me to go around the Sukma Bangsa school yard to look for wild plants. Yes, I managed to find two types of mushrooms and of course I will present these mushrooms to all of my friends here..
The first mushroom is Gloeoporus dichrous is a species of fungus in the family Irpicaceae. First described as Polyporus dichrous by Elias Magnus Fries in 1815, then transferred to the genus Gloeoporus by experts Italy, Giacomo Bresadola in 1912. The variety G. dichrous var/niger (formerly known as Ceriporiopsis nigra) was proposed in 2008 after molecular analysis revealed the two taxa are the same type. This fungus is not edible.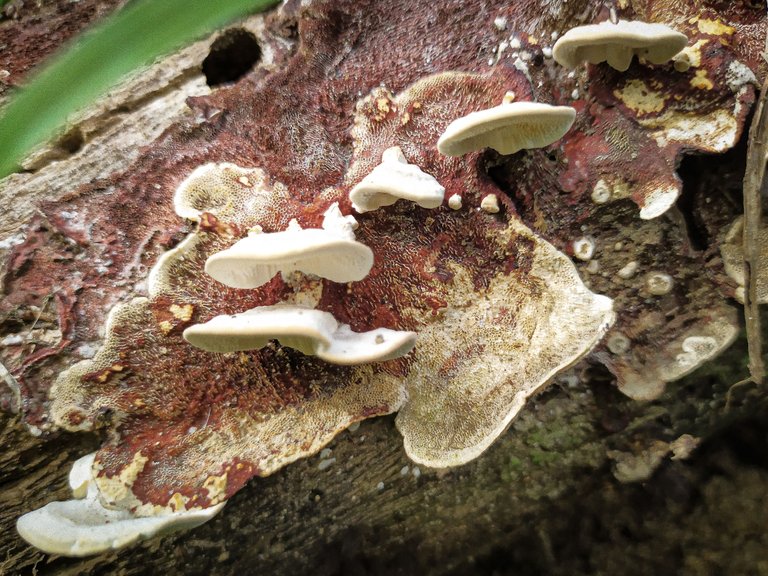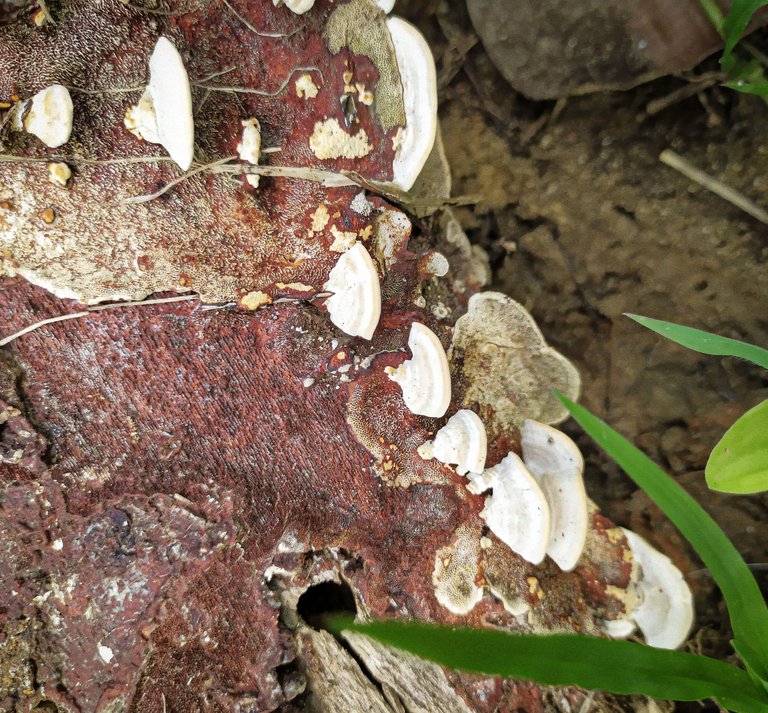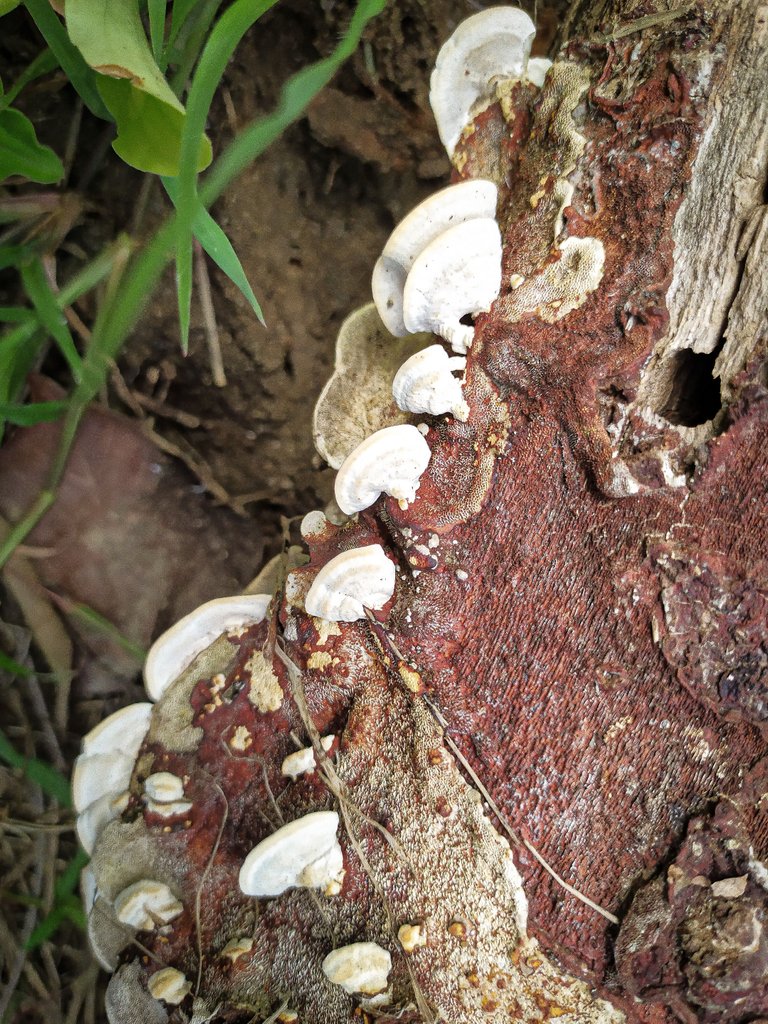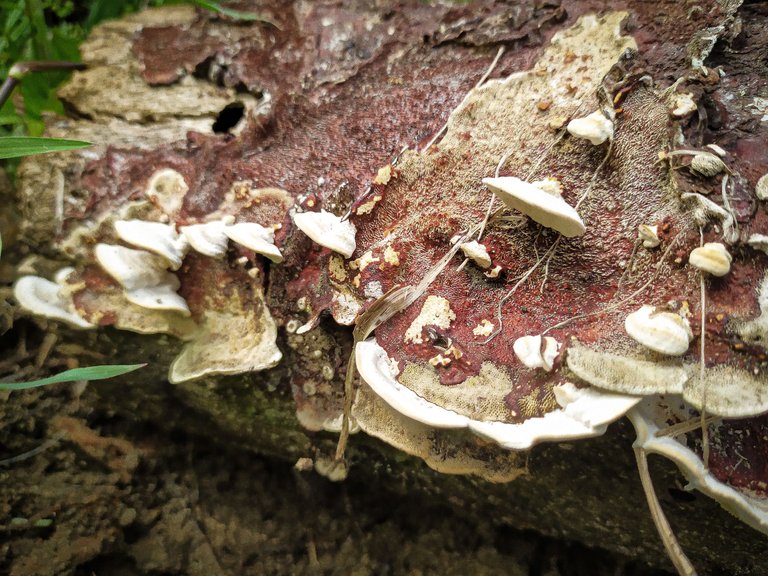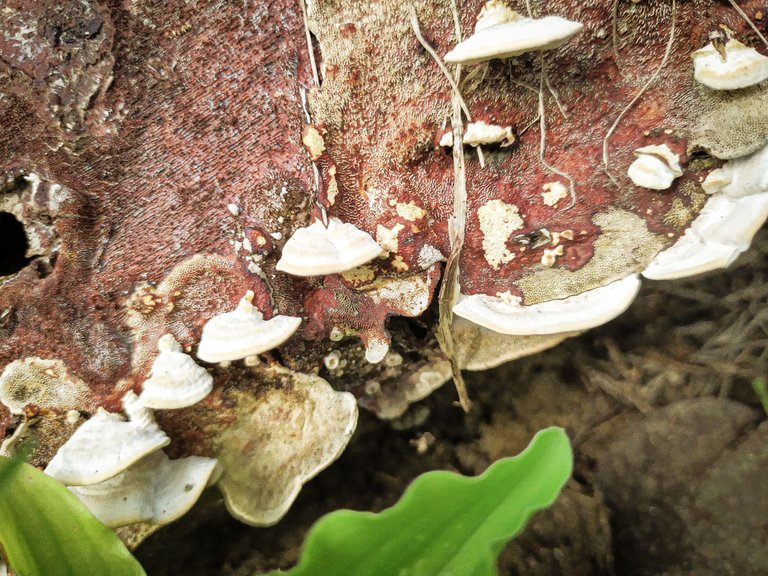 The second mushroom is Fistulina hepatica or steak mushroom, also known as steak polypore, beef tongue, or tongue fungus is an unusual bracket fungus. Classified in Agaricales which is commonly seen in the UK, but can be found in North America, Australia, North Africa, South Africa and other Europe. As the name suggests, it looks a lot like a piece of raw meat. This mushroom has been used as a meat substitute in the past, and can still be found in some French markets. This mushroom has a sour, slightly sour taste. To eat it must be collected young and may be difficult because it needs to be cooked for a long time.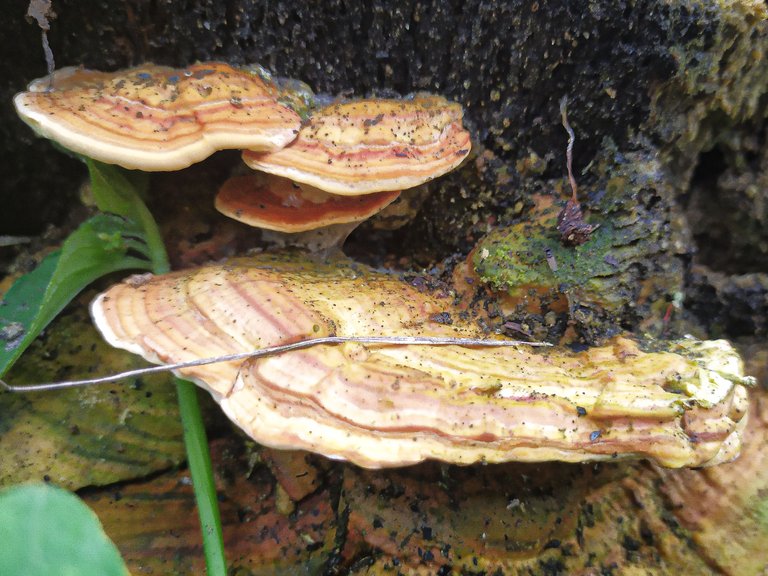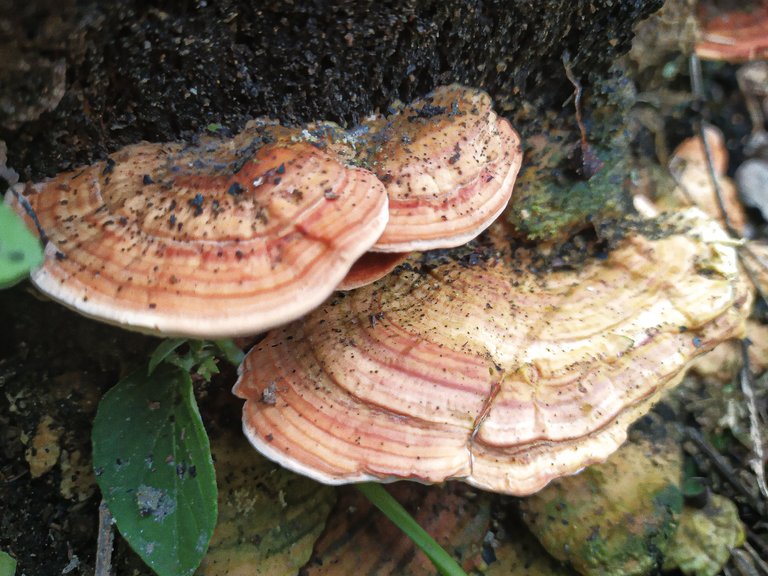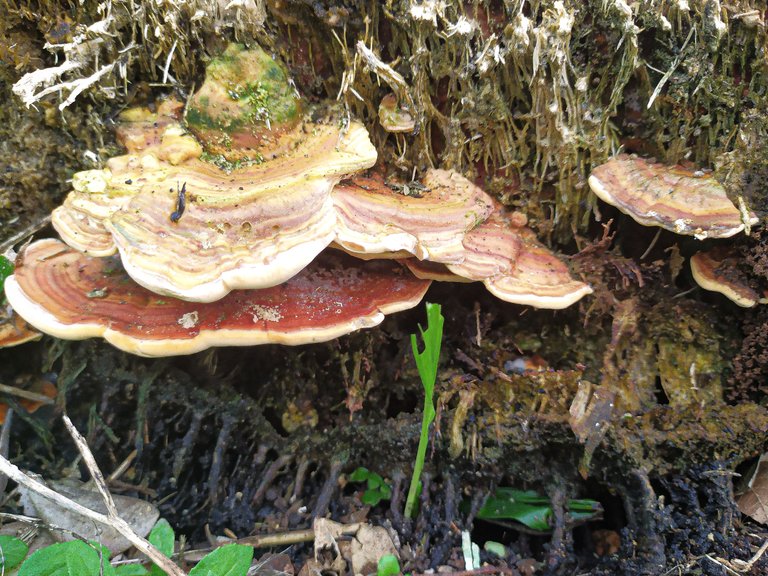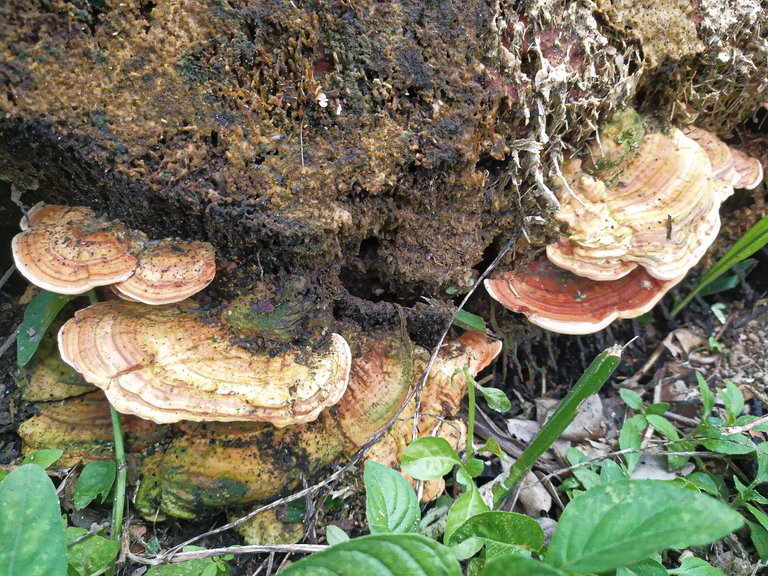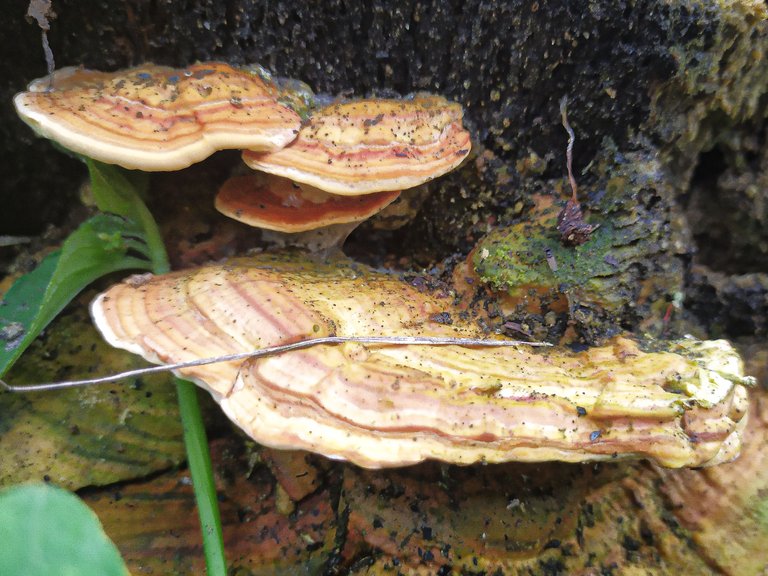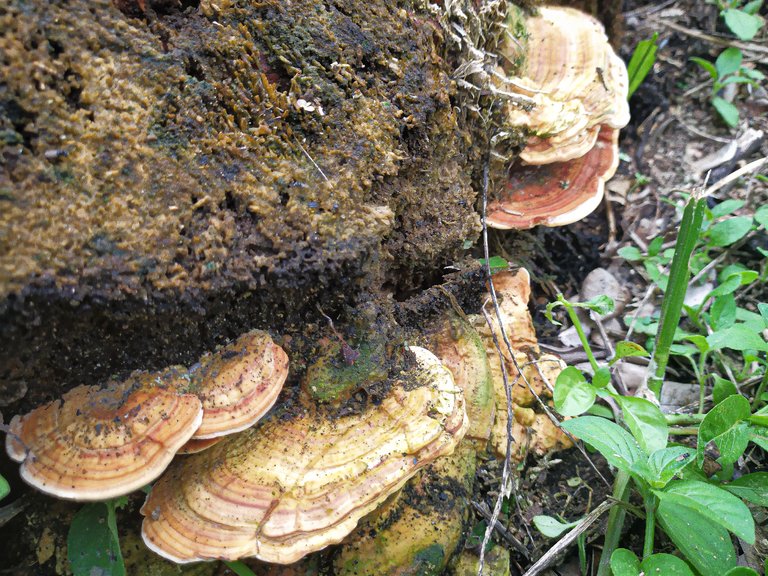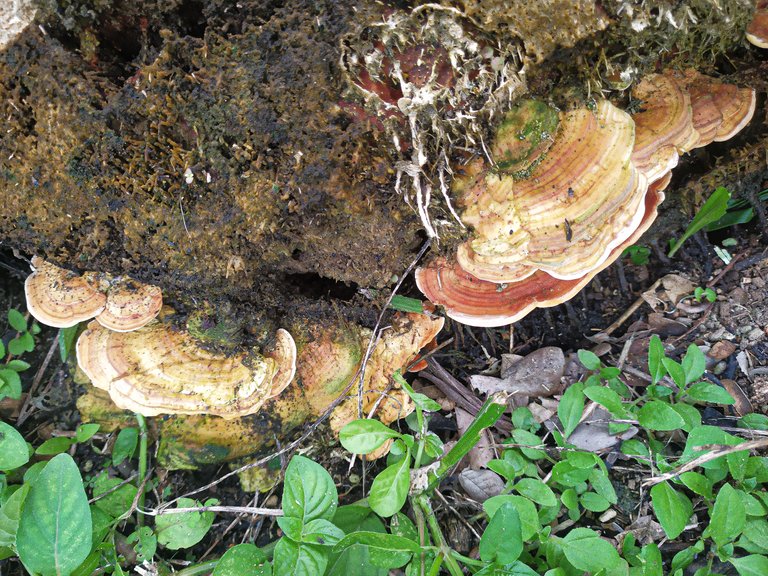 Okay, that's all my post for tonight. Thank you #Hive friends for being willing to read, comment, and upvote my post. Don't forget to reblog my post if you like it and want others to see and read it too. And don't forget to also read my previous post. Warm greetings from me @abizahid..
| Location | Lhokseumawe - Indonesia |
| --- | --- |
| Object Photos | Mushroom |
| Camera Used | Redmi Note 7 |
| ISO Speed | 100 |
| Flash Mode | No Flash |