Good afternoon friends of the #FungiFriday community, today we are here again on Friday. I hope all my friends here are in good health always.
This post is my contribution to the #FungiFriday community hosted by @ewkaw.
It has been more than a week that our area has no longer rained and the weather has been very sunny. I remember that today is Friday and of course is the day mushroom lovers and hunters in this community have been waiting for. In my cellphone gallery there is only one more photo of a mushroom, and I found this mushroom on the page of the Sukma Bangsa School, Lhokseumawe. This mushroom is orange, small in size which has a width of ±1.5 cm and a diameter of ±3 cm. This fungus grows on old palm trees and on these palm trees there are also signs of burn marks.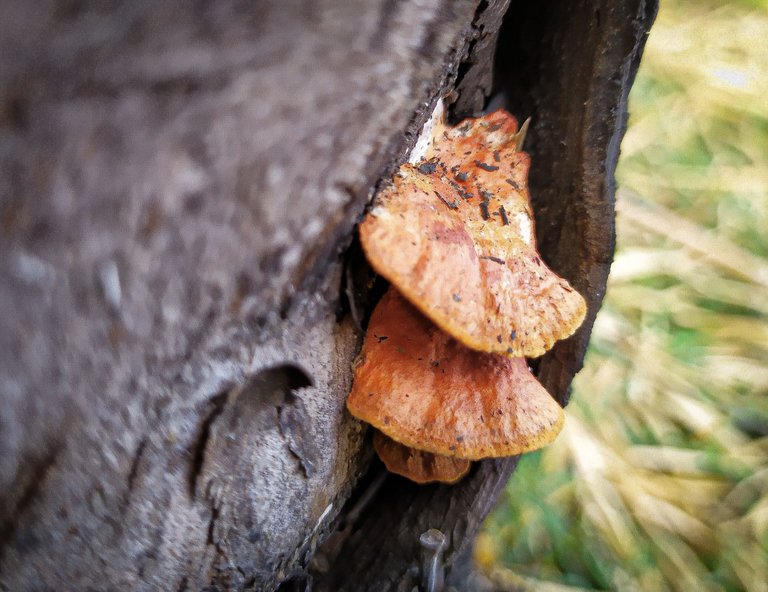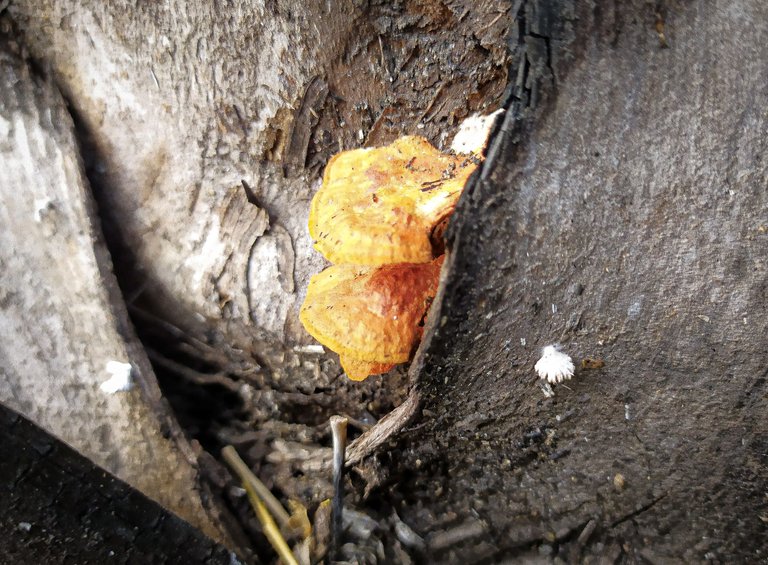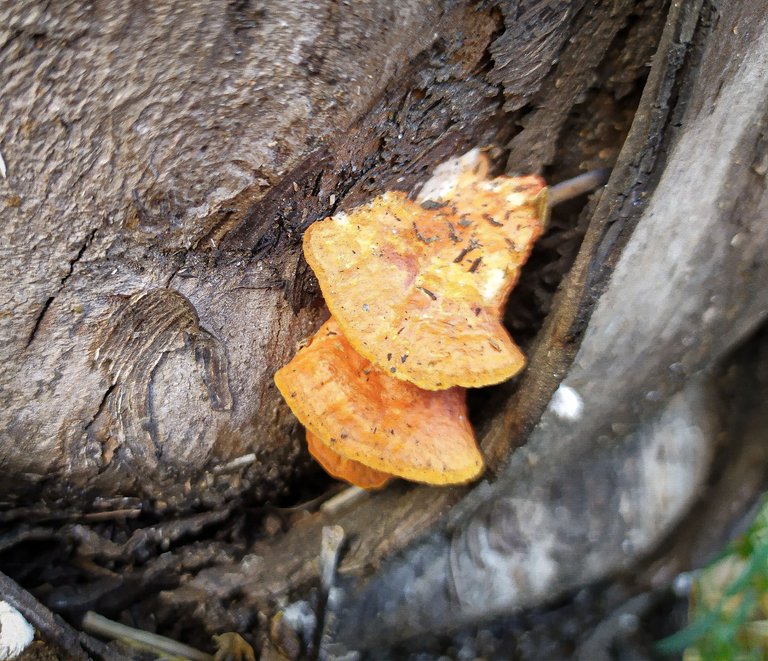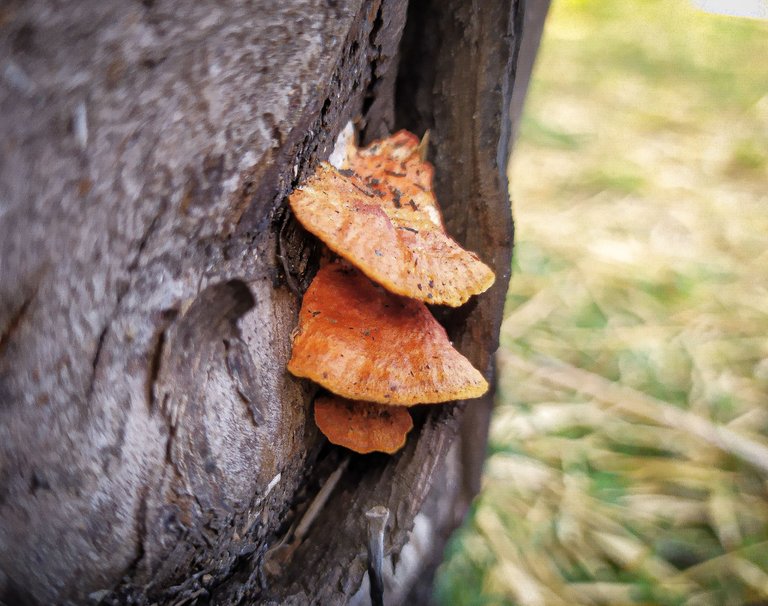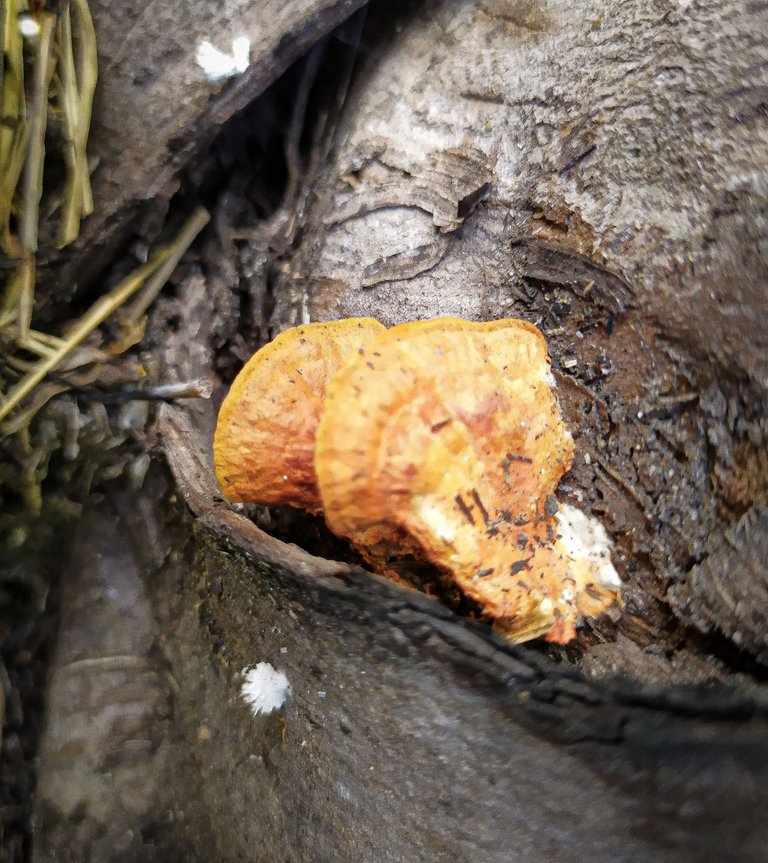 The photos above are Beef Steak Mushroom or its scientific name is Fistulina hepatica or beefsteak mushroom, also known as steak polypore, beef tongue, or tongue mushroom is a bracket fungus that does not normal. Classified in Agaricales which is commonly seen in the UK, but can be found in North America, Australia, North Africa, South Africa and other Europe. As the name suggests, it looks a lot like a piece of raw meat.
Okay, that's all my post for tonight. Thank you #Hive friends for being willing to read, comment, and upvote my post. Don't forget to reblog my post if you like it and want others to see and read it too. And don't forget to also read my previous post. Warm greetings from me @abizahid..

| Location | Lhokseumawe - Indonesia |
| --- | --- |
| Object Photos | Beef Steak Mushroom |
| Camera Used | Redmi Note 7 |
| ISO Speed | 100 |
| Flash Mode | No Flash |
| Photographer | @abizahid |