Good afternoon friends of the #FungiFriday community, I hope all my friends here are in good health always.
As social beings, humans certainly cannot live alone in this world, of course we will need friends or other people in our lives. There are many reasons why we need other people in this life, one example is when we are sick. So of course we need someone to help and help take us to the hospital for treatment. And so is this mushroom that I found in a friend's yard, I saw the mushroom as if it was sad. When I approached and approached him, it immediately looked as if this mushroom was smiling with joy (like blooming). How not, this mushroom grows alone in the middle of a fairly large green lawn in the yard of my friend's house.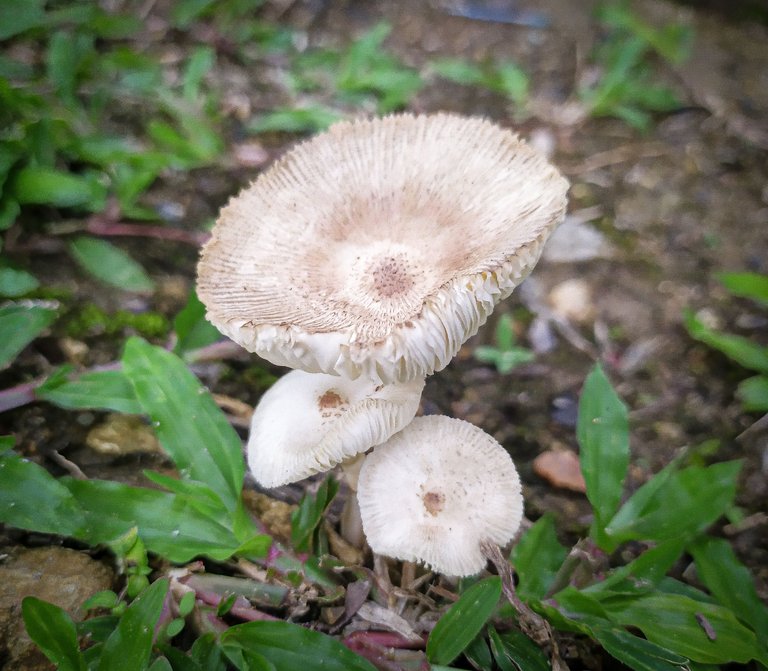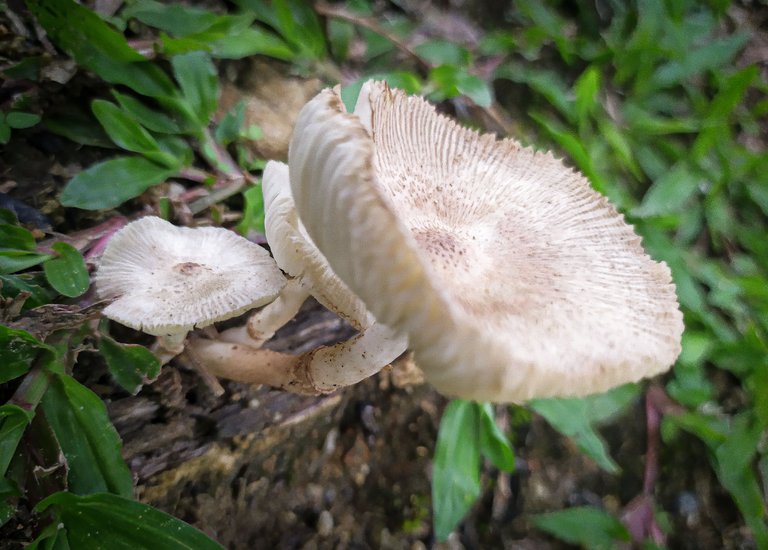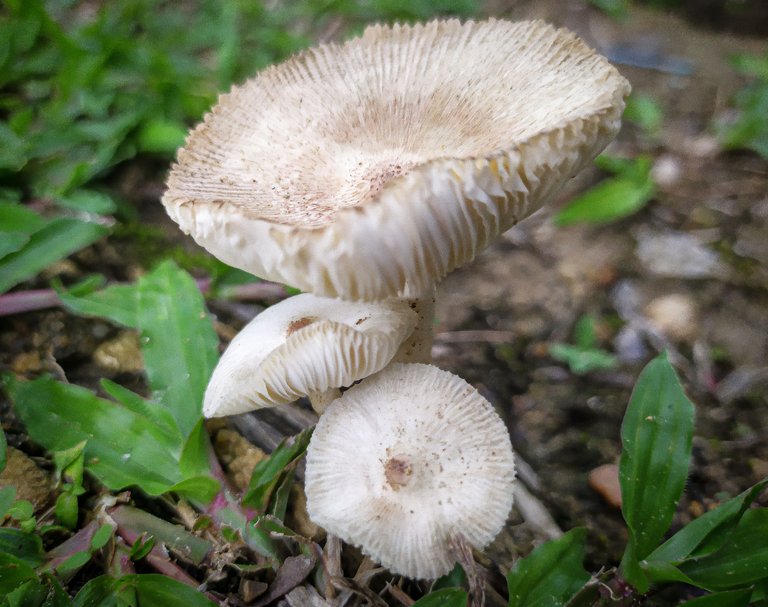 I don't know the name or exactly what family this mushroom belongs to, so I tried to google it and I saw this mushroom belongs to the moon mushroom family or genus.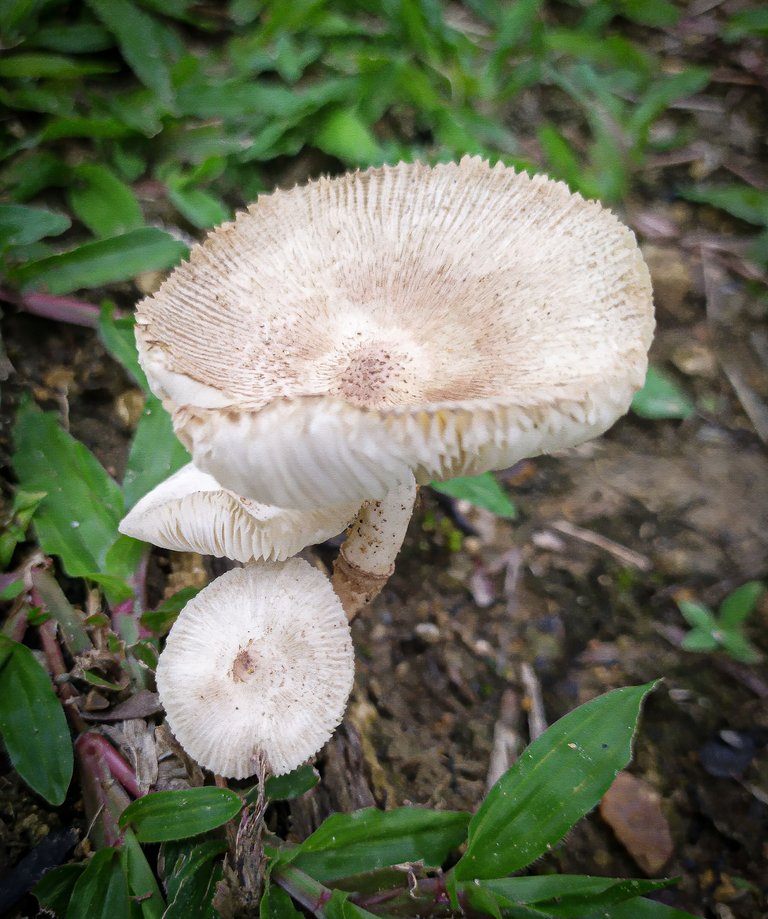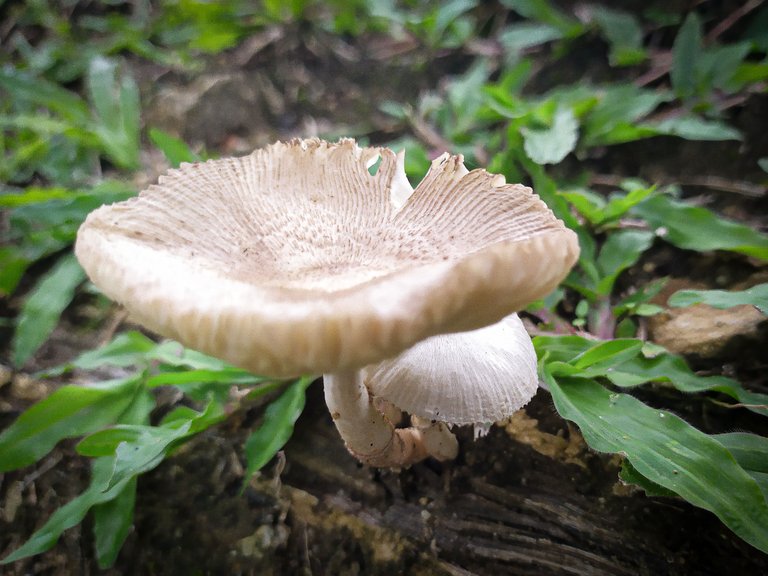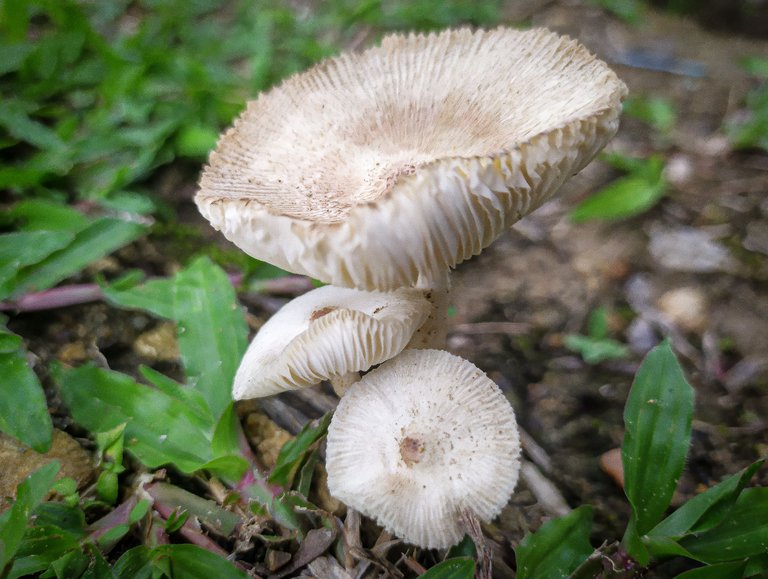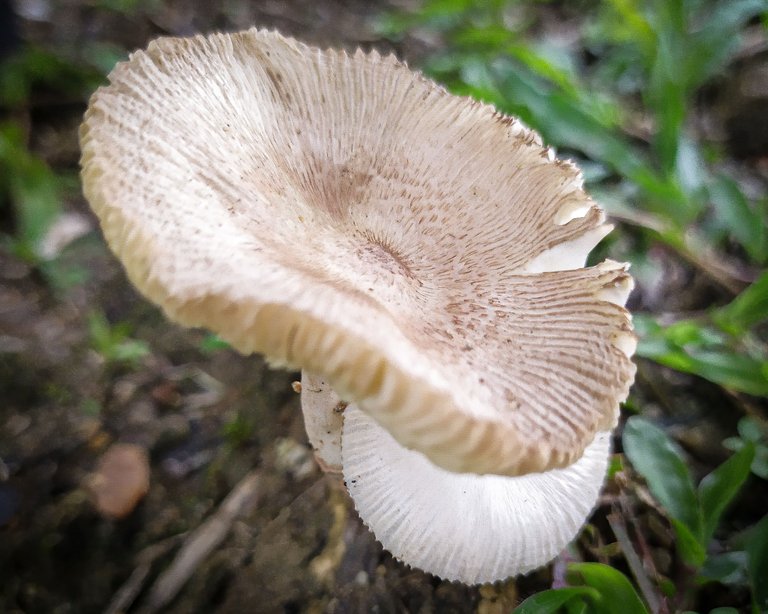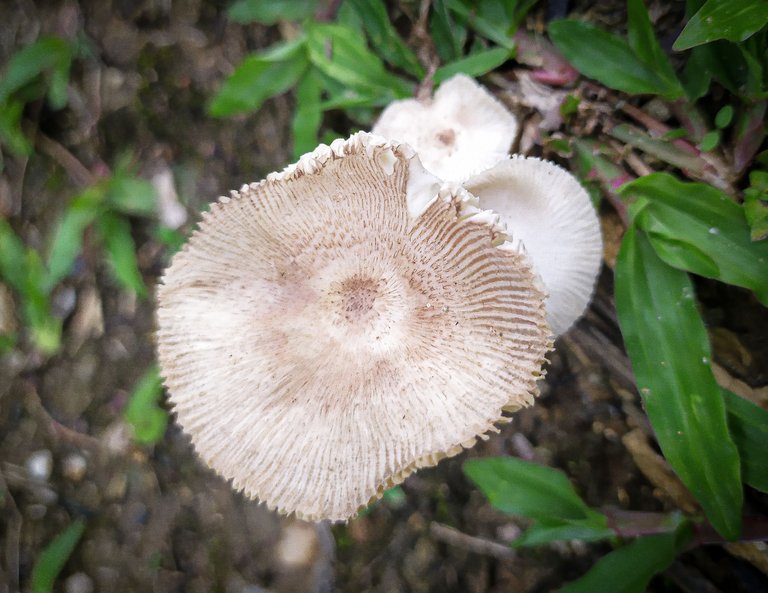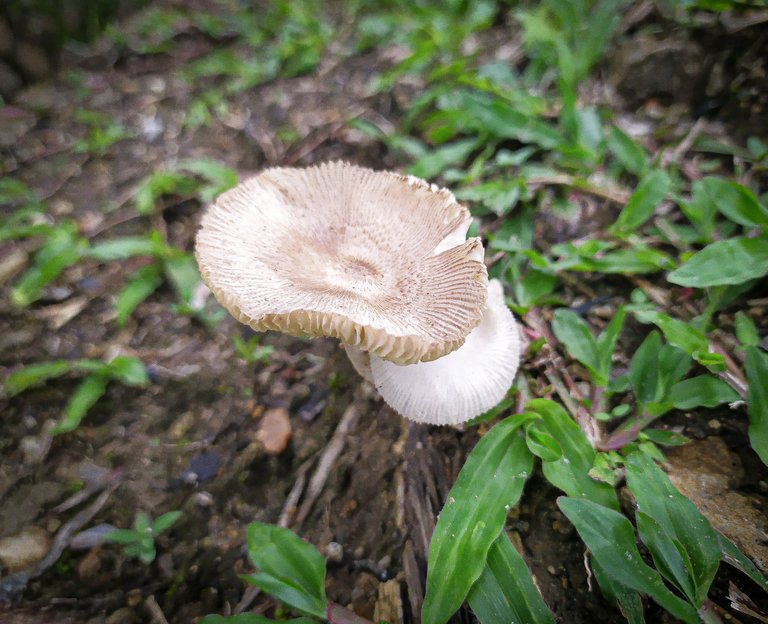 This is Mushroom of the Moon or also known as the West Supa Mushroom or Suung Bulan (Gymnopus SP) is a mushroom with a white cap (umbrella), the surface is slippery and slightly sticky, 5 – 10 cm in size with soft bladed underside and convex grooved edges. When it was small, it was shaped like a button with a short stalk measuring ± 1 cm. Volva not clearly attached to the ground while the stalk is attached to the central part. This mushroom is quite popular with the community. When mature, this mushroom is edible, it is delicious and tender but is not widely used by the locals.
This post is my contribution to the #FungiFriday community hosted by admin @ewkaw.
Okay, that's all my post for today. Thank you #Hive friends for being willing to read, comment, and upvote my post. Don't forget to reblog my post if you like it and want others to see and read it too. And don't forget to also read my previous post. Warm greetings from me @abizahid..

| Location | Lhokseumawe - Indonesia |
| --- | --- |
| Object Photos | Mushroom |
| Camera Used | Redmi Note 7 |
| ISO Speed | 160 |
| Flash Mode | No Flash |