In health and safety, it is just unacceptable that something has a 0.1% chance of happening! To the ordinary layman, or even technical specialist, my arrival on site elicits groans and curses. To the individual, a 1% chance of happening seems inconsequential.
To ME, a 0.001% chance of something happening is alarming! Which is ironic, since I play board games with dice.
Let's focus on 0.1%, this means 1 in 1000. However, in HIRA (Risk Assessment), you need to multiply something over frequency.
If I have 30 staff members who work around 260 days a year, and there is a 0.1% of that thing happening, then this incident will happen:
7.8 times a year!
Because you have repeated the action 7800 times!
And that something is cutting yourself with a grinder, this would be completely unacceptable!
So we look at this grinder guard below all rusty...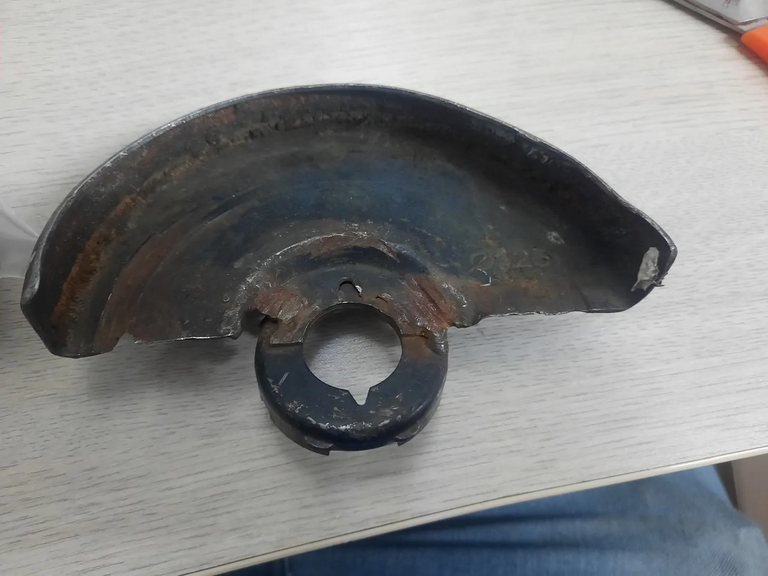 And of course, because the guard is faulty and the disc is touching the guard, the guard was removed so the technician can continue using the grinder.
Thus I confiscate it! I put the grinder into quarantine!
Very soon, the technician and management will come up with a solution that the technician would not even have reported and if they did, would not be acted upon swiftly. But take his grinder away and its a few days and its sorted!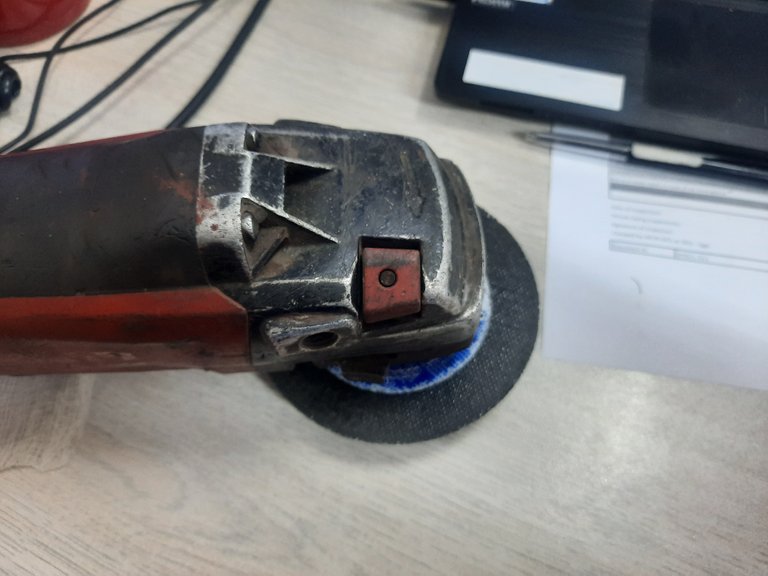 New guard.
This is a Hilti AG125-A22 Cordless Grinder btw.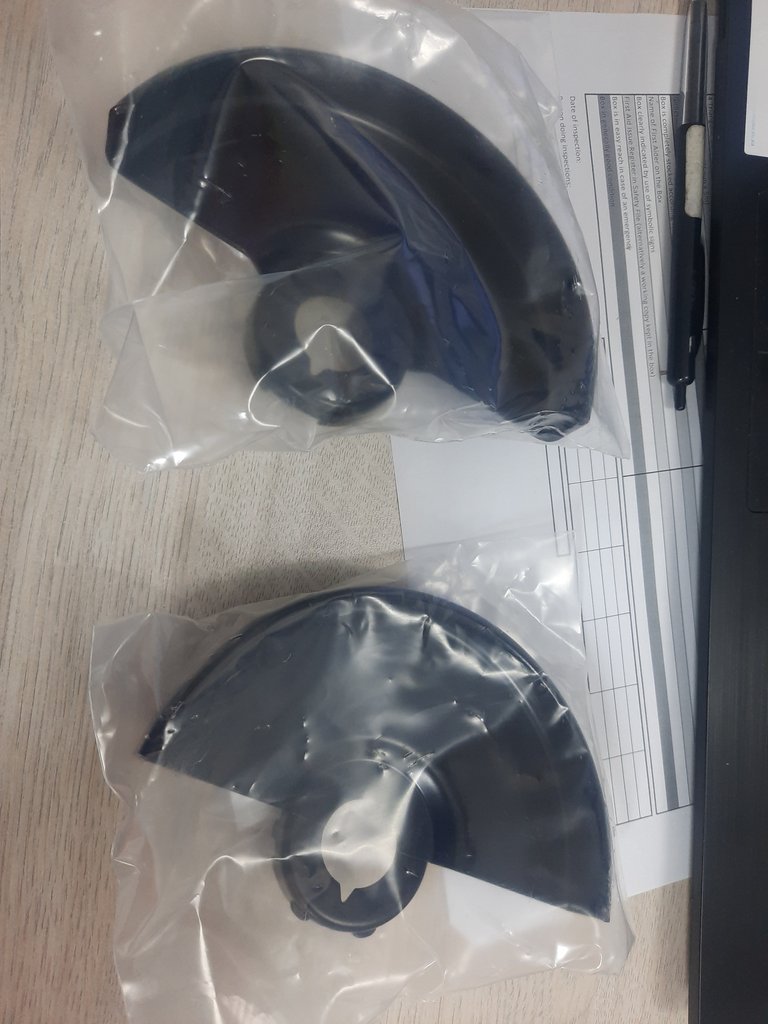 Take off the locking discs and depress this button...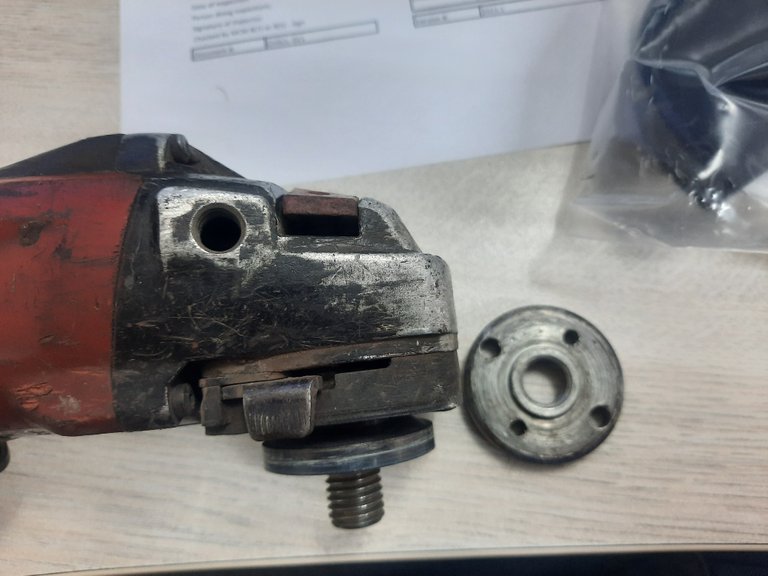 And the guard clicks in. It can now be adjusted.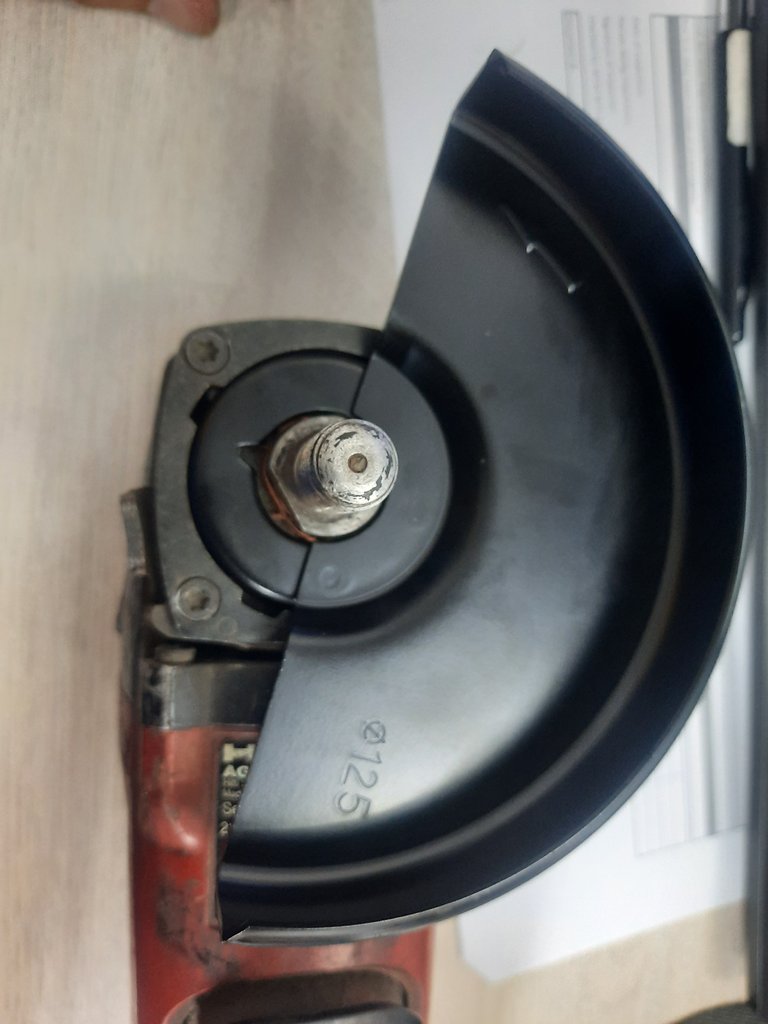 When someone uses a guard, this reduces the frequency of injury. Other controls include:
Being trained in grinder use.
Using both hands when cutting/grinding.
Making sure the object being cut is supported and will not bite the blade.
Safety Glasses
Face Shield is working with the grinder for more than 10mins.
There are a few more but these are the most effective and universal!
That is MY take on the safety aspect. Even though others do not see it when they have their hands on the tools, I see it as impending doom!
I hope this was an informative and fun read!
Cheers!
@zakludick