Freedom of Information Act Requests published by Doctors For Covid Ethics appear to demonstrate that neither the UK's MHRA, nor the Australian government's TGA performed necessary due diligence examination of the scientific data released by Pfizer to prove the efficacy of their COVID19 shots.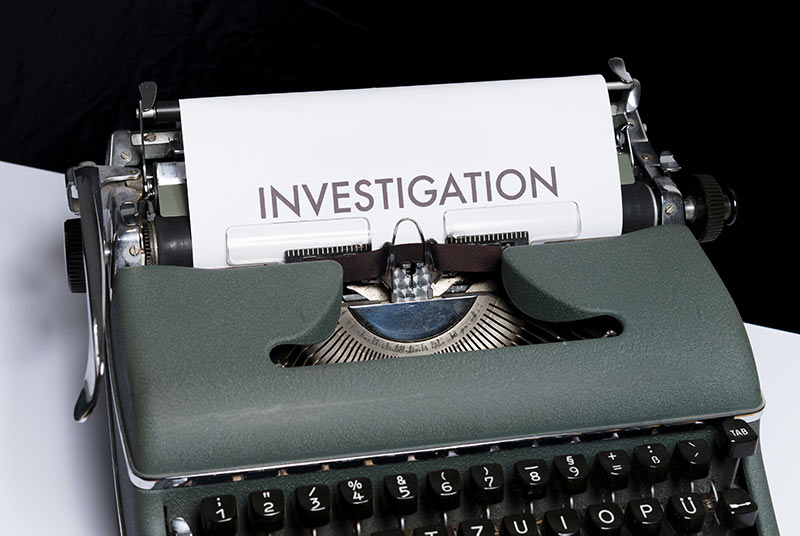 In the detailed article recently posted to the D4CE website, the numerous professional Doctors behind D4CE highlight a series of FOIA requests that were made to attempt to ascertain what if any effort was made by the regulatory bodies to check Pfizer's (Seemingly false) claims of 95% efficacy of their COVID19 shots.
Given Pfizer's long history of criminality in producing false and misleading data for their medical products (leading to them receiving one of the world's largest ever fines) it is essential that all of their claims be carefully scrutinised - yet that seems to have not been done by governments tasked with keeping people safe.
I covered in this article that exposed how 'leaky' the COVID19 shots are (in other words, they do NOT prevent transmission of SARS CoV2 virus), that the Pfizer study put forward by the manufacturer to allege efficacy of their product clearly used a misleading strategy to produce a figure of 95% Relative Risk Reduction (which should probably have been more like around 50%).
When we consider that numerous experts have also highlighted the misleading approach used by Pfizer when promoting the alleged risk reduction, using RRR (relative risk reduction), a an approach which is known to mislead and is advised against by the FDA - the situation becomes all the more alarming. This recent post explains the difference between RRR and Absolute Risk Reduction (ARR).
If we also consider the testimonies from numerous relevant experts, including Pfizer's own ex VP of science, that the company's products are not just ineffective but actually dangerous too - we all need to pay attention here.
By accepting on face value Pfizer's misleading claim that their product showed "95% efficacy to prevent COVID-19 infection", the governments involved here have potentially been extremely negligent and there may even be criminal conspiracy involved to extract billions of dollars from tax payer pockets around the world.
worldwide data, particularly in the UK and Israel (but also in smaller countries such as Iceland and Gibraltar where vaccination rates approach 100% yet cases are still rising), have shown disappointing real world effectiveness, in contrast to Pfizer's claims. Given Pfizer's legal history of healthcare fraud it was imperative that the drug regulators verify the drug manufacturers' submission data prior to COVID vaccine approval.
Source: Doctors For Covid Ethics
based on their FOI responses, the MHRA appears not to have analyzed any raw data at all.
Source: Doctors For Covid Ethics
the MHRA (the UK drug regulator that is tasked with ensuring safety of new drugs) failed to analyze the Pfizer data itself. Furthermore they claimed to have given this job to Public Health England who stated categorically that they had no access to the data, let alone having conducted data validation or analysis.
The full document relating to the Public Health England FOI is available here.
The bottom line is that this is the second of the big four drug regulators (MHRA, TGA, EMA, FDA) who have never inspected nor assessed the validity of Pfizer's "miracle" data.
Which begs the question – who, outside of Pfizer, has verified and analyzed Pfizer's trial data? Why should the public take Pfizer's word on the results of their own investigations, when tens of billions of dollars in profits are at stake? What is the true role of medical regulators if their approach to "any marketing authorisation" is to outsource data validation to a body that fails to even obtain, let alone inspect, the manufacturer's data?
Source: Doctors For Covid Ethics
why was the Commission on Human Medicines told that Public Health England had undertaken an "independent analysis… of the full Pfizer dataset" when that was not the case?
Source: Doctors For Covid Ethics
Conclusion
---
Pharmaceutical companies have long been known to use every trick available to them to generate ever larger profits, often with no regard at all for human safety. The number of whistleblowers and criminal cases involved is quite large. As Dr. Peter Rost, a pharma whistleblower, explains in the following video - Big Pharma 'science studies' are generally not to be trusted:
For governments to be spending vast sums on big pharma products without even examining the data behind their claims is unforgivable, but far from surprising.
May everyone who chooses life remain vigilant and apply necessary pressure to prevent such abuses of humanity.


Wishing you well,
Ura Soul
---

Read My User Guide for Hive Here
---
---
---
---
Posted via proofofbrain.io