Several months ago, the Editor of the prestigious 'British Medical Journal cited serious concerns over the science surrounding the approval of the COVID19 shots, now they have issued a public letter highlighting Facebook and 'fact checker's' extremely questinonable censorship of science - that may have done great harm to many people.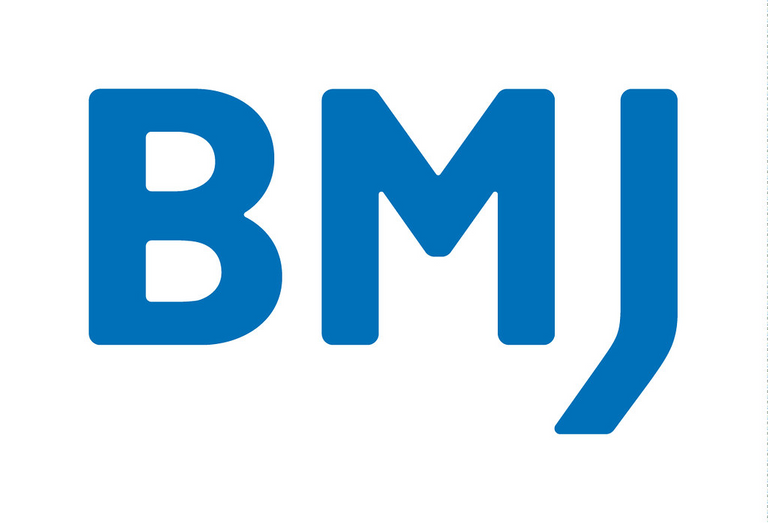 For those of us with open minds, self respect and a willingness to dig deep into important topics, the continual low grade 'fact checking' performed by alleged 'experts' on fact checking sites and therefore also Facebook has been nauseating and concerning. As many highly qualified people have pointed out, the 'fact checking' often takes the form of extremely limited half truths and obvious attempts to discredit something that cannot be discredited honestly.
Common tactics include:
Rebutting a minor point in an article and using this attempt to discredit the entire thing (often where the minor point itself isn't really even disproven anyway).
Strawmanning: Saying that the article makes a claim that it doesn't and then disproving the claim.
Debunk by association: Falsely claiming that an article is similar to another one that has been debunked and then claiming the article is 'fake' by an imagined association.
The continual low grade brainwashing performed by these websites against people who perhaps don't know any better and who fall for the claims is definitely harming society in numerous ways. As a result of the 'fact checkers', many people would reject any claims that ran counter to those coming from pharmaceutical companies and (often corrupt) government agencies simply on the basis of what an alleged 'fact checker' had said. Many other people were blocked or deplatformed from web 2.0 social media platforms for saying something that fact checkers rejected.
This is such an obviously Orwelian attempt by corrupt entities to control the free flow of information and free thinking that it is stunnning to see so many people continue to use the Web 2.0 platforms and even to use 'fact checkers' to try to prove their points. We could also look at how Snopes has been caught several times editing their 'facts' after large advertising clients demanded they did so in their own favour and numerous other obvious examples of their biases.
Now, the top team at the British Medical Journal itself has had enough! Somewhat surprisingly even to me, they have published a public letter to Facebook and the Fact Checkers outlining how their errant behaviour has harmed us.
The Editors at the BMJ highlighted the whistleblower from Pfizer who alerted the world to improper safety testing protocols being used in their launch of the experimental COVID shots, which official data shows have already killed more people than any other vaccine in history. They hihglighted how this legitimate expert in science was being silenced by the 'fact checkers' in obvious ways and how discussion of the topic was being shut down.
While I would call this deliberate collusion between vested interests (All majority owned by the same 3 investment funds), the BMJ - perhaps not wanting to be sued or perhaps just not knowing the extent of the perilous situation the fact checkers are revealing - have simply called FB/Meta and the 'lead stories' Fact Checkers 'incompetent'.
It would be nice to think that the masses of pro lockdown, pro conformity, pro fear and pro big pharma people would pay attention to the key editors at a key scientific journal when they scream 'trust the science' - but it is clear that for many of them, actual science is something they rarely encounter and falling into the traps of nefarious characters is something they are doomed to continue to experience!
The Full Letter from the BMJ
---
Open letter from The BMJ to Mark Zuckerberg
Dear Mark Zuckerberg,
We are Fiona Godlee and Kamran Abbasi, editors of The BMJ, one of the world's oldest and most influential general medical journals. We are writing to raise serious concerns about the "fact checking" being undertaken by third party providers on behalf of Facebook/Meta.
In September, a former employee of Ventavia, a contract research company helping carry out the main Pfizer covid-19 vaccine trial, began providing The BMJ with dozens of internal company documents, photos, audio recordings, and emails. These materials revealed a host of poor clinical trial research practices occurring at Ventavia that could impact data integrity and patient safety. We also discovered that, despite receiving a direct complaint about these problems over a year ago, the FDA did not inspect Ventavia's trial sites.
The BMJ commissioned an investigative reporter to write up the story for our journal. The article was published on 2 November, following legal review, external peer review and subject to The BMJ's usual high level editorial oversight and review.[1]
But from November 10, readers began reporting a variety of problems when trying to share our article. Some reported being unable to share it. Many others reported having their posts flagged with a warning about "Missing context ... Independent fact-checkers say this information could mislead people." Those trying to post the article were informed by Facebook that people who repeatedly share "false information" might have their posts moved lower in Facebook's News Feed. Group administrators where the article was shared received messages from Facebook informing them that such posts were "partly false."
Readers were directed to a "fact check" performed by a Facebook contractor named Lead Stories.[2]
We find the "fact check" performed by Lead Stories to be inaccurate, incompetent and irresponsible.
-- It fails to provide any assertions of fact that The BMJ article got wrong
-- It has a nonsensical title: "Fact Check: The British Medical Journal Did NOT Reveal Disqualifying And Ignored Reports Of Flaws In Pfizer COVID-19 Vaccine Trials"
-- The first paragraph inaccurately labels The BMJ a "news blog"
-- It contains a screenshot of our article with a stamp over it stating "Flaws Reviewed," despite the Lead Stories article not identifying anything false or untrue in The BMJ article
-- It published the story on its website under a URL that contains the phrase "hoax-alert"
We have contacted Lead Stories, but they refuse to change anything about their article or actions that have led to Facebook flagging our article.
We have also contacted Facebook directly, requesting immediate removal of the "fact checking" label and any link to the Lead Stories article, thereby allowing our readers to freely share the article on your platform.
There is also a wider concern that we wish to raise. We are aware that The BMJ is not the only high quality information provider to have been affected by the incompetence of Meta's fact checking regime. To give one other example, we would highlight the treatment by Instagram (also owned by Meta) of Cochrane, the international provider of high quality systematic reviews of the medical evidence.[3] Rather than investing a proportion of Meta's substantial profits to help ensure the accuracy of medical information shared through social media, you have apparently delegated responsibility to people incompetent in carrying out this crucial task. Fact checking has been a staple of good journalism for decades. What has happened in this instance should be of concern to anyone who values and relies on sources such as The BMJ.
We hope you will act swiftly: specifically to correct the error relating to The BMJ's article and to review the processes that led to the error; and generally to reconsider your investment in and approach to fact checking overall.
Best wishes,
Fiona Godlee, editor in chief
Kamran Abbasi, incoming editor in chief
The BMJ
Competing interests:
As current and incoming editors in chief, we are responsible for everything The BMJ contains.
References:
[1] Thacker PD. Covid-19: Researcher blows the whistle on data integrity issues in Pfizer's vaccine trial. BMJ. 2021 Nov 2;375:n2635. doi: 10.1136/bmj.n2635. PMID: 34728500. https://www.bmj.com/content/375/bmj.n2635
[2] Miller D. Fact Check: The British Medical Journal Did NOT Reveal Disqualifying And Ignored Reports Of Flaws In Pfizer COVID-19 Vaccine Trials. Nov 10, 2021. ​​https://leadstories.com/hoax-alert/2021/11/fact-check-british-medical-jo...
[3]
Source: BMJ


Wishing you well,
Ura Soul
---

Read My User Guide for Hive Here
---
---
---