It's been about 40 days now since I decided to stop my psychiatric medication (which as those who read my texts know for some time, helped me a lot in the anxiety and panic crisis phases), the decision was mainly based on common side effects of any psychiatric medicine and that they become clearer as we get better from the main problem that led us to take them. I can't say I won't take it again (because over the years we've come to understand that these instabilities are cyclical) but what I do know is that the current experiment I've been doing has been very efficient in helping me in this phase. I've already talked about Microdoses around here. And since I started to delve a little deeper into the subject, it seemed to me a very promising way to get rid of the main problems of using psychiatric drugs.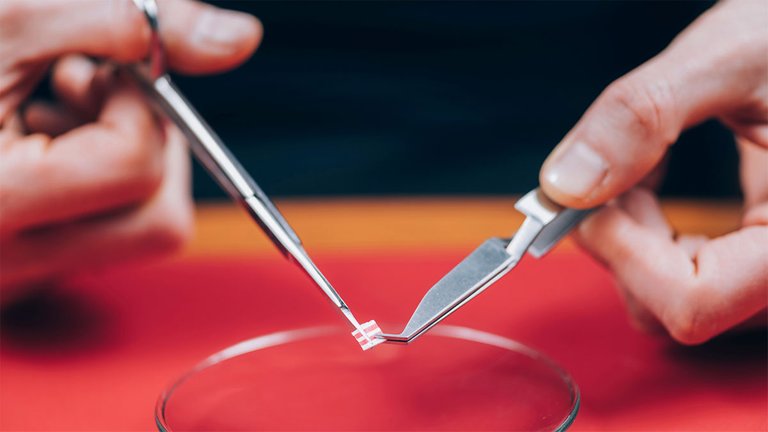 Source
I opted for the treatment of microdoses of Lysergic Acid (LSD). Anyone who has studied the subject knows that the substances most used for this type of treatment are psilocybin and LSD in the first place (although treatments with mescaline, MDMA, ayahuasca and even a microdose of cannabis are being tested). The advantage of LSD is that if you find a really reliable source and even test the substance to confirm that you are not ingesting something adulterated, you can get a very accurate dose division by diluting each paper of lysergic acid in water for example. Or even cutting each paper into several fractions. In my case, I'm using something around 13Ug per dose. And in this first phase I was making continuous use (ie, daily) and not as the protocol of James Fadiman for example suggests, taking 1 day on, 2 days off . There is no problem with that. The protocol with intervals is basically because we are dealing with a substance that is still far from being legally controlled or prescribed, so, to avoid possible side effects or problems, a more moderate protocol is suggested. But in real life, in the practical world, the internet is full of reports of microdose "users" who make continuous use of either psilocybin or acid. Not only because continued use seems more sensible (you don't take sertraline or venlafaxine every other day), but also because the results become sharper and more consistent.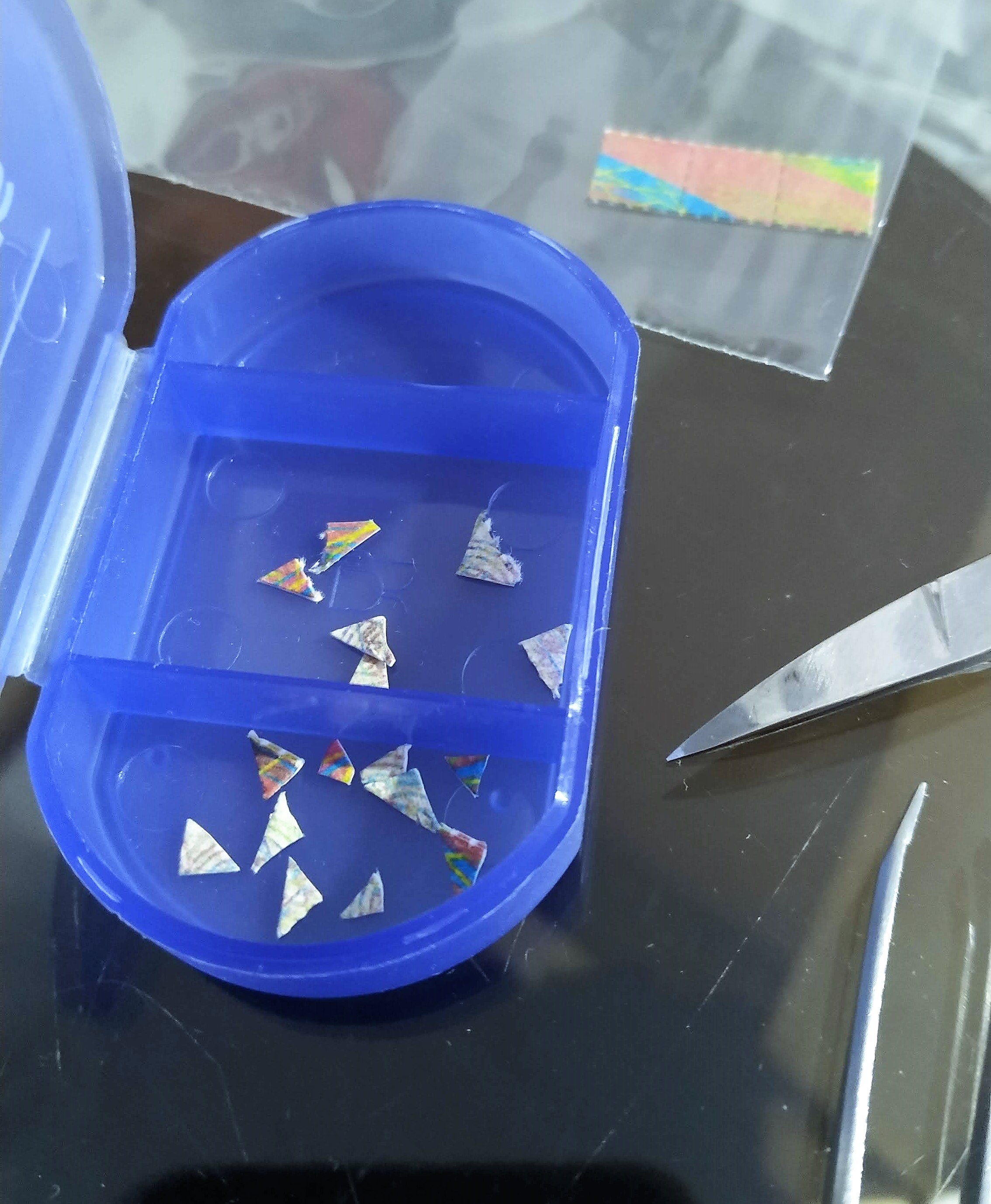 Of course it is necessary to make it clear, the use of microdose is not for your entire life (if you don't want to), no psychedelic has the capacity to generate addiction or any problem of that kind. It's much easier for you to naturally move away from continued use because, depending on your habit and intake, these substances build tolerance and soon you don't feel them anymore. Perhaps this is the biggest problem, ending up losing the opportunity for a longer and more stable treatment because you used up your entire tolerance level in the short term. It is also important to say that the use of psychedelics as a microdose is not an equal substitute for psychiatric medications. There is no way to compare the two. However, the microdose can be very welcome in this adaptive stage where a drug is gradually reduced and to compensate for the serotonergic and dopaminergic vacuum, psilocybin or LSD is included.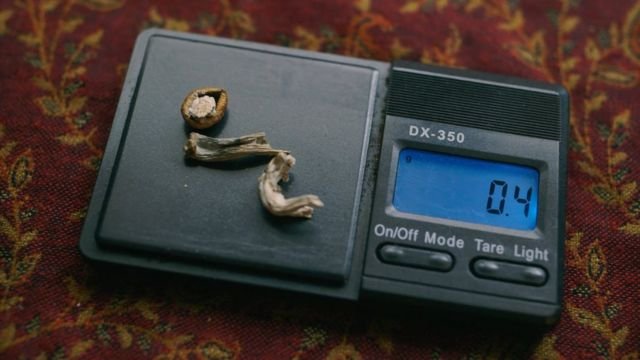 Source
Well, the second and third week of "weaning" Clomipramine (my old psychiatric drug, a powerful tricyclic) was very difficult, plus numerous side effects, like the "Brain Zaps" I've already reported here which are terrible, I even had a gradual advance of depressive symptoms, naturally expanded by the fact that I lost a friend who took the own life in the meantime. So even with the help of LSD, I had very bad times, both physical and psychological. But the worst is over, and it's now that I can feel a little more clearly the balance and well-being I've been getting with this alternative treatment. Acid has a tendency to expand creativity and energy to produce interesting or boring activities, improves cognition and attention, makes it "easier" to laugh and be in a good mood. But of course, it doesn't work miracles. It's not uncommon for me to be in a bad mood and not in a good mood (in view of everything that has been going on in the last few months), but I can already see the subtle but consistent results of the treatment.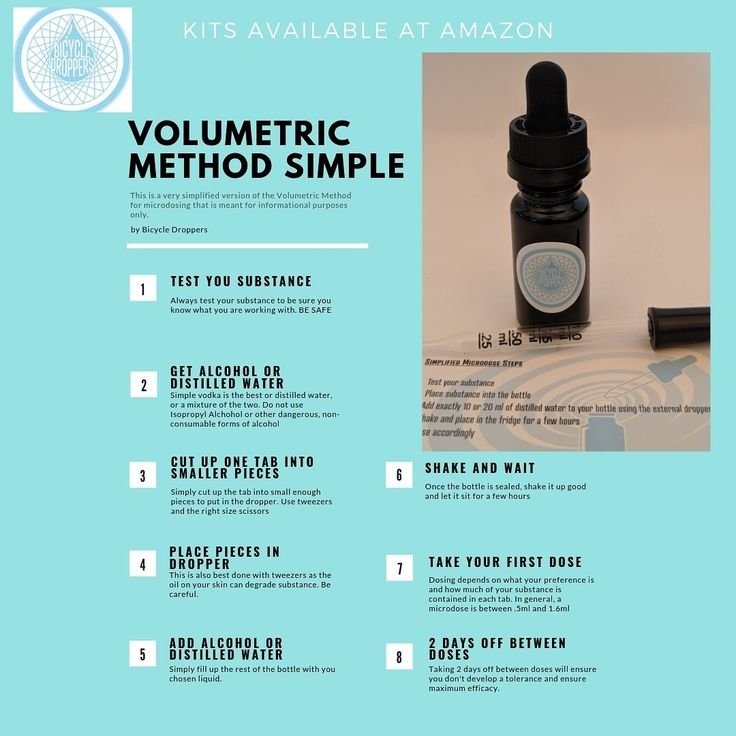 Source
I don't have a specific project on how long I will remain using the microdose (just as I had no forecast on how long I would take Clomipramine, because when I started, I was fascinated by its power to relieve anxiety and I thought I'd never want to stop with it, but with time the side effects become clearer), in the case of the microdose there are no proven side effects and much less noticeable. I'm simply unaware of any side effects. Because above all you need to remember that 13ug is a very small dose of the substance. Remembering that an LSD of these of proven quality usually has an average of 105Ug of lysergic acid. So 13ug is almost nothing. It's also important to say: -I don't travel, I don't get stoned or melted. I practically DON'T FEEL the substance. Sometimes I end up "remembering that I took it" because I realize that I'm in a situation that would normally stress me out more or leave me worn out, but I'm great, in a good mood, etc.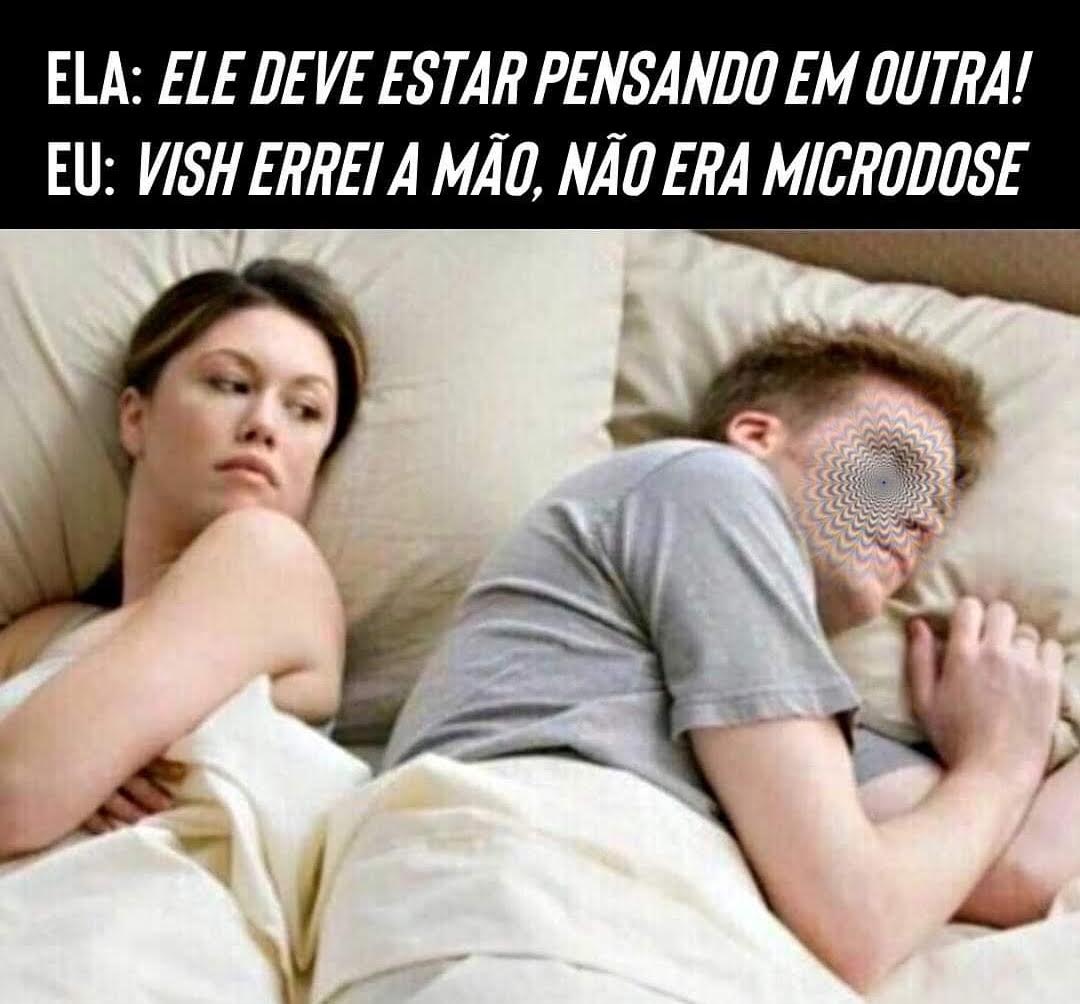 She: He must be thinking in another girl!
He: Fuck! I took to much, it wasn't microdose!
In another couple of months, I will return to report an update on the treatment here, and by then I will probably have gone back to the spaced use protocol, even to save the substance! I will keep you updated! Thanks for your attention and vote!
Thômas Helon Blum

PORTUGUÊS
Faz mais ou menos 40 dias agora desde que decidi por parar minha medicação psiquiátrica (que como sabem os que leem meus textos já há algum tempo, me ajudou muito nas fases de crise de ansiedade e pânico), a decisão foi principalmente embasada nos colaterais comuns de qualquer remédio psiquiátrico e que vão ficando mais nítidos conforme vamos melhorando do problema principal que nos levou a toma-los. Eu não posso afirmar que não irei voltar a tomar (por que com o passar dos anos vamos compreendendo que estas instabilidades são cíclicas) mas o que sei é que o experimento atual que tenho feito tem sido muito eficiente para me ajudar nessa fase. Já falei sobre Microdoses por aqui. E desde que comecei a me aprofundar um pouco mais no assunto, me pareceu um caminho bastante promissor para me livrar dos principais problemas do uso de psiquiátricos.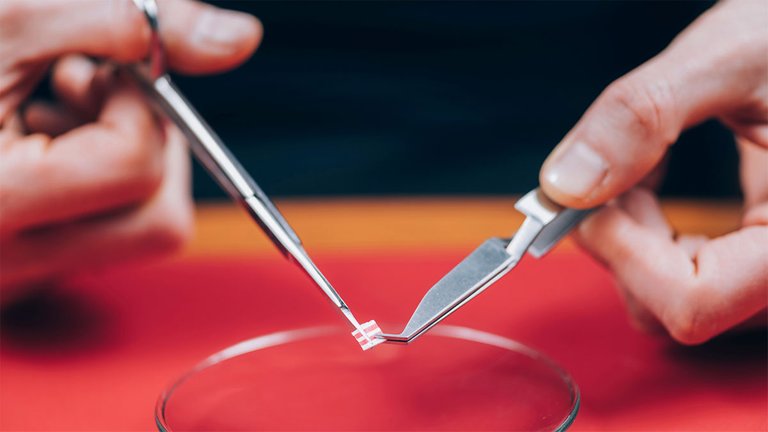 Source
Optei pelo tratamento de microdoses de Ácido Lisérgico (LSD). Quem já estudou o tema sabe que as substâncias mais utilizadas para esse tipo de tratamento é a psilocibina e o LSD em primeiro lugar (ainda que estejam sendo testados tratamentos com mescalina, MDMA, ayahuasca e até microdose de cannabis). A vantagem do LSD é que, se você encontrar uma fonte realmente confiável e inclusive fazer a testagem da substância para confirmar que não está ingerindo algo adulterado, você consegue uma divisão de doses bastante exata diluindo cada papel de ácido lisérgico em água por exemplo. Ou mesmo cortando cada papel em várias frações. No meu caso, estou utilizando algo em torno de 13Ug por dose. E nessa primeira fase estive fazendo o uso contínuo (ou seja, diário) e não como o protocolo de James Fadimanpor exemplo sugere, de tomar 1 dia sim, 2 dias não. Não há nenhum problema nisso. O protocolo com intervalos é basicamente por estarmos tratando de uma substância ainda longe de ser controlada ou receitada legalmente, de forma que, para evitar possíveis colaterais ou problemas, sugere-se um protocolo mais comedido. Mas na vida real, no mundo prático, a internet está cheia de relatos de "usuários" de microdose que fazem o uso contínuo, seja de psilocibina ou de ácido. Não só por que parece mais sensato um uso contínuo (você não toma sertralina ou venlafaxina dia sim dois dias não), mas também por que os resultados tornam-se mais nítidos e consistentes.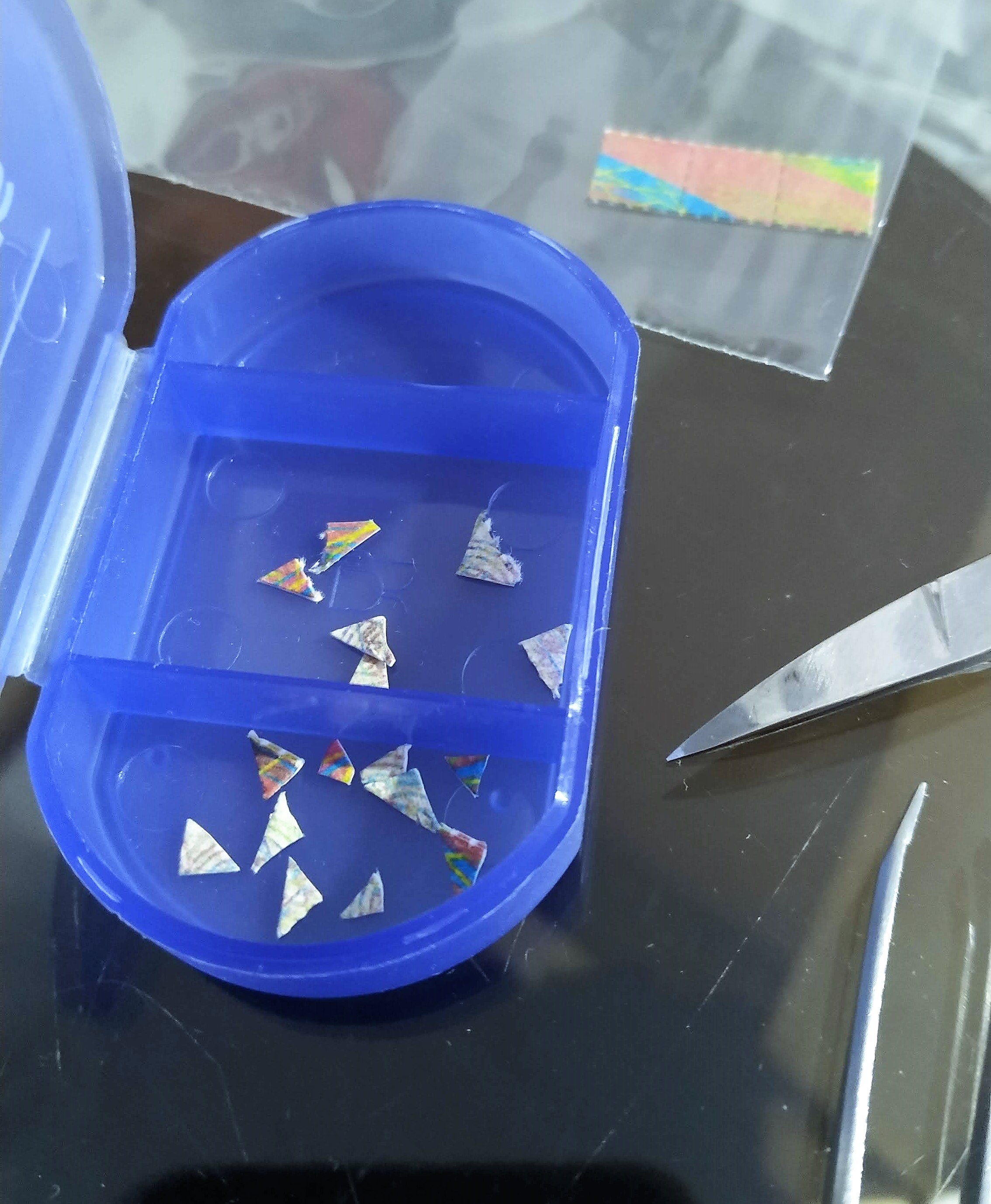 Naturalmente é necessário deixar claro, o uso de microdose não é para sua vida inteira (se você não quiser), nenhum psicodélico tem a capacidade de gerar dependência ou qualquer problema desse tipo. É muito mais fácil você acabar se afastando naturalmente do uso contínuo pelo fato de que, dependendo de seu hábito e ingestão, essas substâncias geram tolerância e logo você não as sente mais. Talvez esse seja o maior problema, acabar por perder a oportunidade de um tratamento mais longo e estável por que você consumiu todo seu nível de tolerância em um curto prazo. Também é importante dizer que o uso de psicodélicos como microdose não é um substituto igual dos medicamentos psiquiátricos. Não existe nem como comparar as duas coisas. Porém, a microdose pode ser muito bem vinda nesse estágio adaptativo onde se diminui gradualmente um medicamento e para compensar o vazio serotoninérgico e dopaminérgico, inclui-se a psilocibina ou o LSD.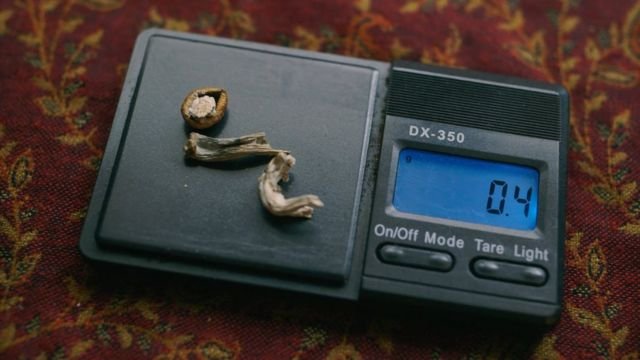 Source
Bem, a segunda e terceira semana de "desmame" da Clomipramina (meu antigo medicamento psiquiátrico, um tricíclico poderoso) foram muito difíceis, além de inúmeros efeitos colaterais, como os "Brain Zaps"que eu já relatei aqui que são terríveis, ainda tive um avanço gradual de sintomas depressivos, naturalmente expandidos pelo fato de eu ter perdido um amigo que tirou a própria vida nesse meio tempo. Então mesmo com o auxílio do LSD, eu tive momentos muito ruins, tanto físicos quanto psicológicos. Mas o pior já passou, e é agora que consigo sentir com um pouco mais de clareza o equilíbrio e bem estar que venho obtendo com esse tratamento alternativo. O ácido tem uma tendência de expandir a criatividade e a energia para a produção de atividades interessantes ou entediantes, melhora a cognição e a atenção, torna mais "fácil" dar risada e ficar de bom humor. Mas claro, não faz milagres. Não é raro eu estar com meu humor meio ruim e sem ânimo (diante de tudo que tem rolado nesses ultimos meses), mas já consigo ver os resultados sutis porém consistentes do tratamento.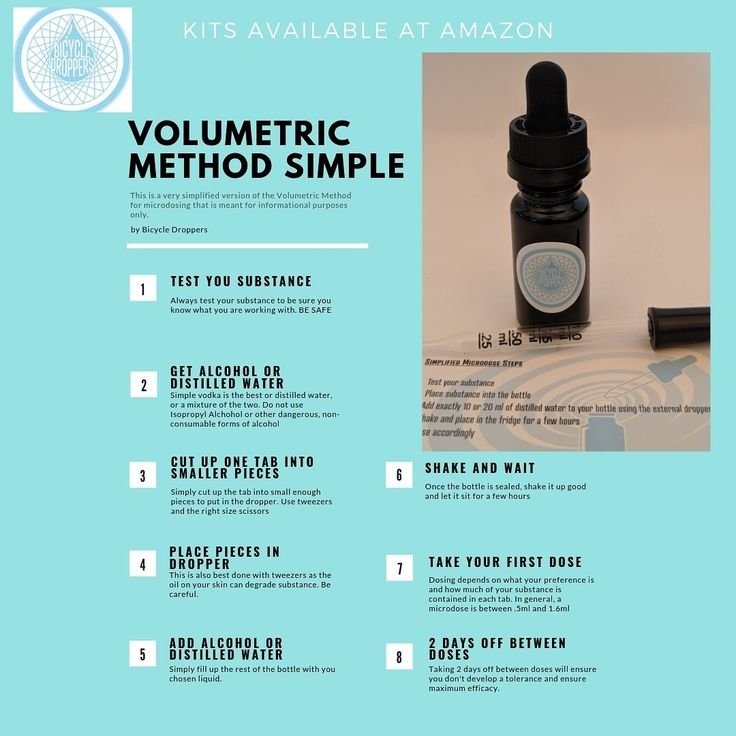 Source
Não tenho um projeto específico de quanto tempo permanecerei no uso da microdose (assim como eu não tinha previsão de quanto tempo ia tomar a Clomipramina, pois quando comecei, eu estava fascinado pelo seu poder de tirar a ansiedade e cheguei a pensar que jamais ia querer parar com ela, porém com o tempo os colaterais ficam mais nítidos), no caso da microdose não existem efeitos colaterais comprovados e muito menos perceptíveis. Simplesmente desconheço qualquer efeito colateral. Por que acima de tudo é preciso lembrar que 13ug é uma dose muito pequena da substância. Lembrando que um LSD desses de qualidade comprovada costumam ter em média 105Ug de ácido lisérgico. Então, 13ug não é quase nada. Inclusive, é importante dizer: -Eu não fico viajando, não fico chapado ou derretido. Eu praticamente NEM SINTO, a substância. As vezes, acabo "lembrando que tomei" por que percebo que estou numa situação que normalmente me estressaria mais ou me deixaria desgastado, porém estou ótimo, com bom humor, etc.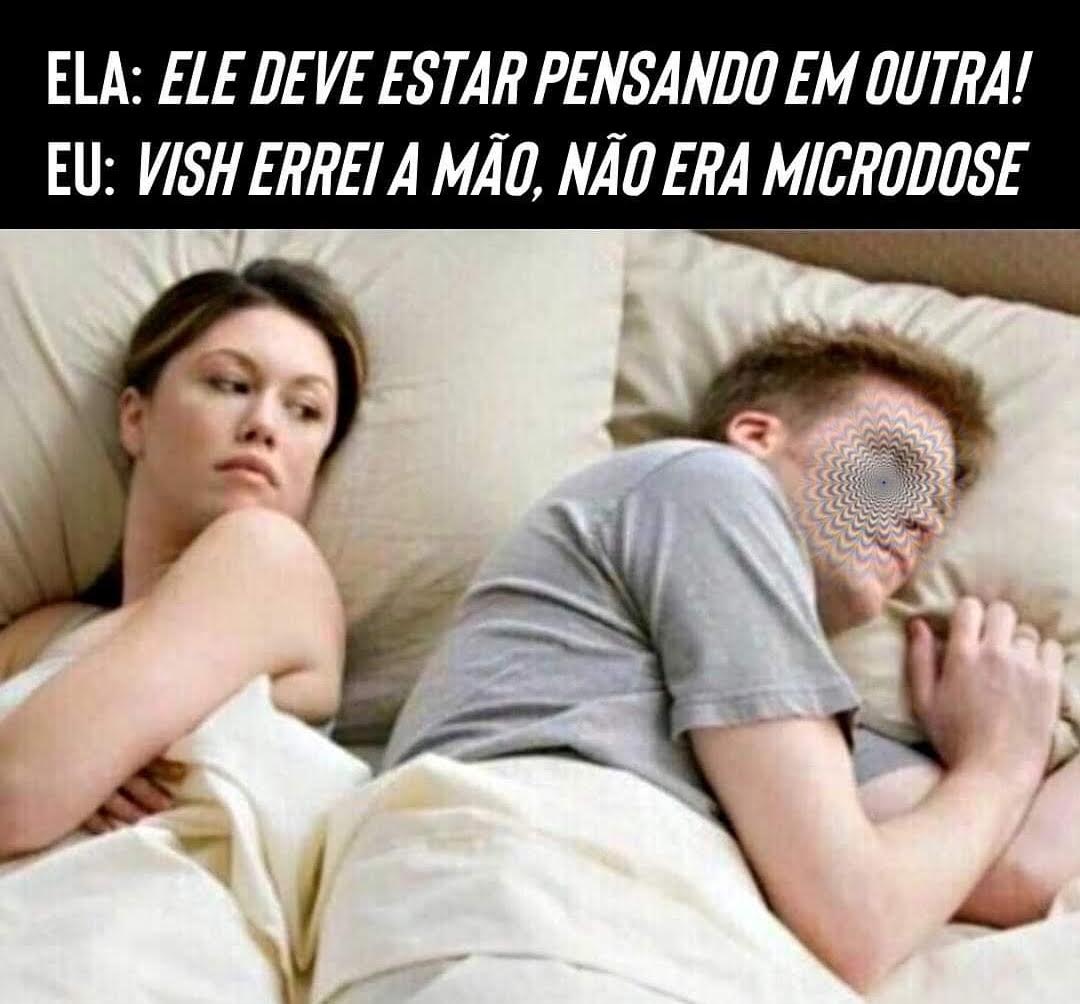 Ela: Ele deve estar pensando em outra!
Ele: Vish! Errei a mão, não era microdose!
Daqui mais uns dois meses irei voltar a relatar aqui alguma atualização sobre o tratamento, e provavelmente até lá já terei voltado ao protocolo de uso espaçado, até para economizar a substância! Manterei vocês atualizados! Obrigado pela atenção e voto!
Thômas Helon Blum
---
Posted via proofofbrain.io