[EN]
Welcome to the new challenge series for your brain!
Sometimes I have to doubt my own brain. I was sitting here thinking long and hard what content could be actually good for the proof of brain tag. Maybe some sort of riddle? But looking at how sophisticated riddles people like @one.alfa or @friendlymoose make, there was already good content on hive that I would have to compete with.
Just now I had the enlightenment: Mathematical Proofs. I studied math for a few semesters and I was actually quite good at doing Proofs which is all you do as a mathematician. I have posted Proofs on hive in the past and while they only garnered medium attention, I think setting up a challenge with prizes will lead to a lot more normal people engaging, who haven't already studied math, physics or IT .
I will make a separate post about the Beauty of Proofs and how to do them. But for those who already know what I am talking about: correctness is of course the condition to qualify but what counts is the beauty of the Proof. And more importantly how I evaluate the beauty. I prefer number-based Proofs over graphical Proofs and text-based Proofs over number-based Proofs. At least in general.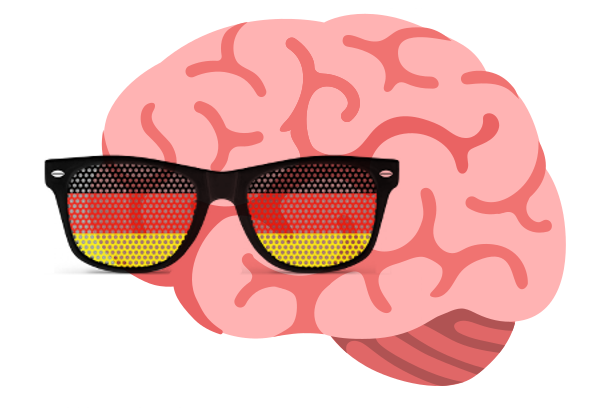 proofofbrainio allowed me to use this lovechild of our avatars
---
This weeks Challenge
---
Proof the sentence of Pythagoras:
a²+b²=c²
---
Prize Money
---
First place: 10 POB
Second place: 5 POB
Entries are accepted until 6 days after this post has been punlished. You can comment your Proof or make a separate Post that you link in the comments.
[DE]
Willkommen zum neuen Gewinnspiel mit Grips!
Manchmal zweifel ich auch an meinem Grips, wenn ich daran denke wie lange ich mir den Kopf darüber zerbrochen habe, was ich für Proof of Brain für Content machen. War auch die ganze Zeit in die Richtung Gewinnspiel am Denken, aber da gibts ja schon viel Zeug auf der Kette.
Dann hats mich getroffen: Mathematische Beweise. Ich hab mal ein bisschen Mathe studiert und war mal echt gut in Beweisführung. Ich bin davon überzeugt, dass die Fähigkeit mathematisch zu beweisen, einen eine ganz andere Sichtweise auf die Mathematik gibt und das logische Denken schärft. Mit einem Gewinnspiel kann ich jetzt auch hoffentlich endlich die motivieren sich mit dem Thema zu befassen, die den ganzen Schmarn nicht schon aus dem IT Studium kennen.
Ich werde einen separaten Post darüber schreiben, wie man einen Beweis führt und warum es sowas wie Schönheit in kalten mathematischen Beweisen geben kann. In meiner Challenge wird auch nach Schönheit beurteilt, Korrektheit ist lediglich eine Grundvoraussetzung. Für die, die wissen wovon ich rede: ich finde formelle Beweise besser als Grafische und Informelle besser als Formelle. Jedenfalls als Faustregel.
---
Die Challenge der Woche
---
Beweise den Satz des Pythagoras:
a²+b²=c²
---
Preisgeld
Erster Platz: 10 POB
Zweiter Platz: 5 POB
Einsendeschluss ist 6 Tage nach Veröffentlichung dieses Posts. Ihr könnt euren Beweis in die Kommentare schreiben oder einen eigenen Post machen, den ihr in den Kommentaren verlinkt.
---
Posted via proofofbrain.io