This morning was my project defense and funny enough, we didn't have the completed writeup for the defense. The issue that came up was that we had made the write up laid down yesterday and after it was done. I saved the document and then shut down the system unknowing the document didn't save. We had made a lot of changes to the project report before losing the saved document. it really sucked, so we had to spend a about 1 hour or more to update the report.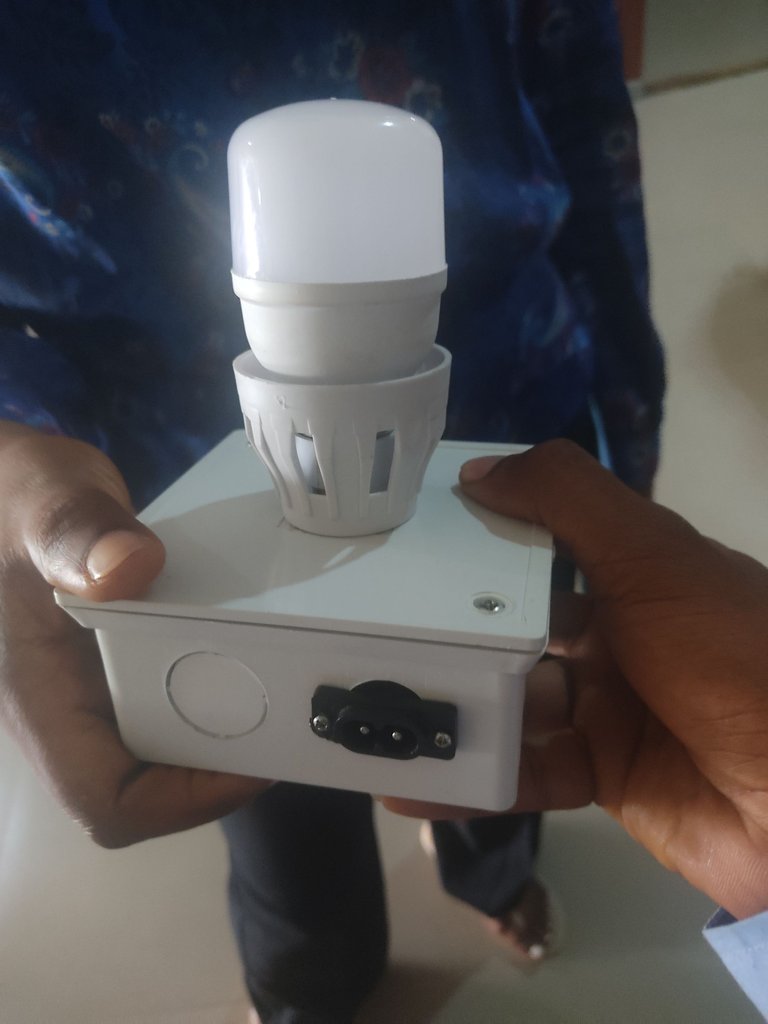 So this mini project is a AUTOMATIC STREET LIGHT CONTROLLER which was done by my group. Earlier on, I wrote a post that highlighted the circuit diagram of the project run on proteus. You can check it in this post here.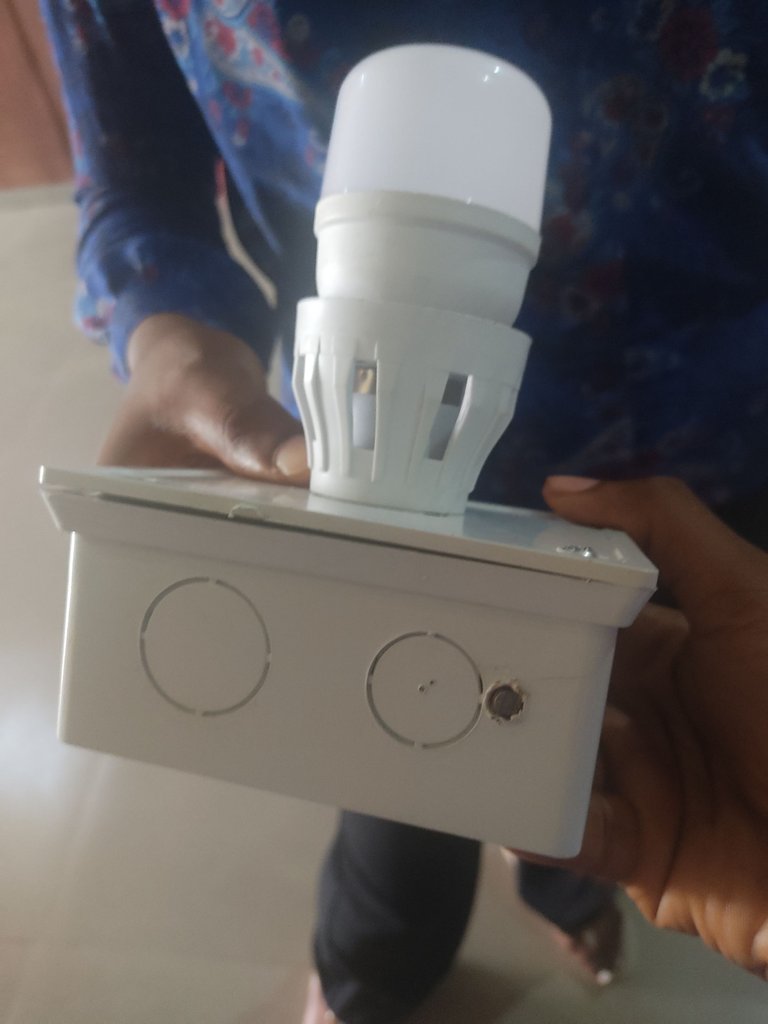 In the picture above, you would see the LDR sensor showing. The main function of the LDR sensor is to detect light rays. If there is no light ray detected, then the bulb would on. Below is the circuit diagram of the project: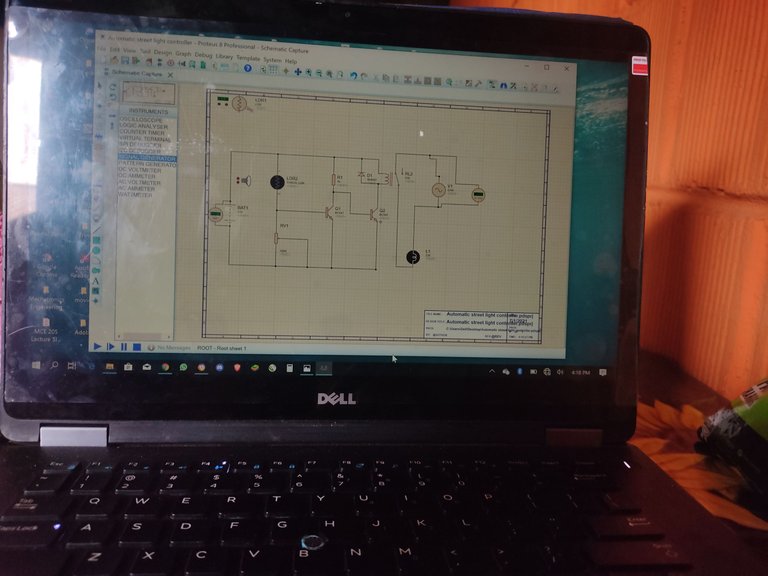 feel free to check link above to read more on this circuit
So below, I would be sharing pictures taken with my group members.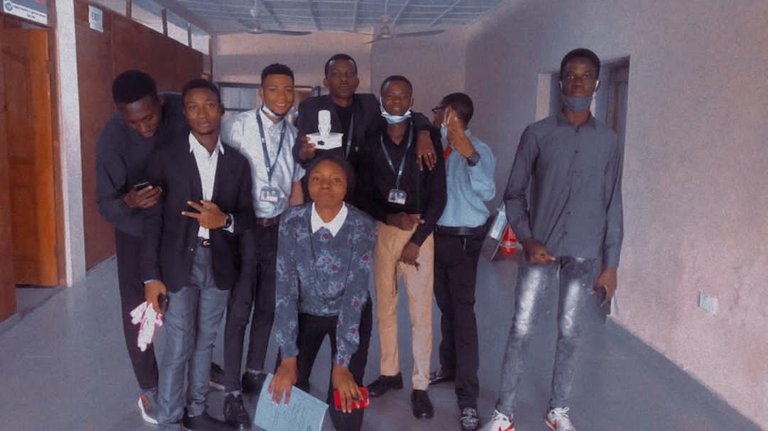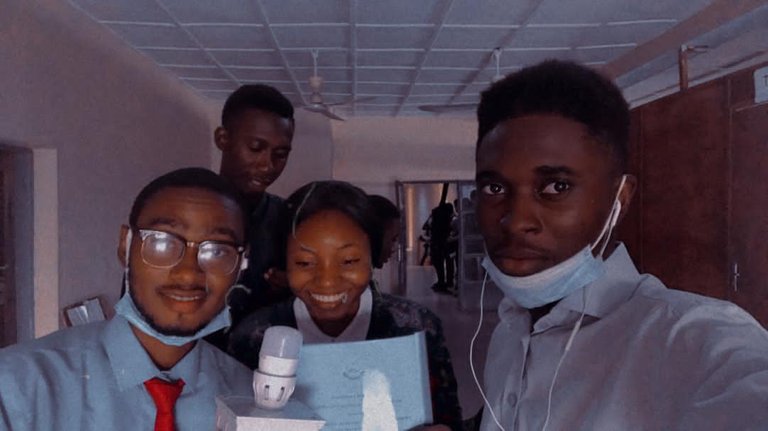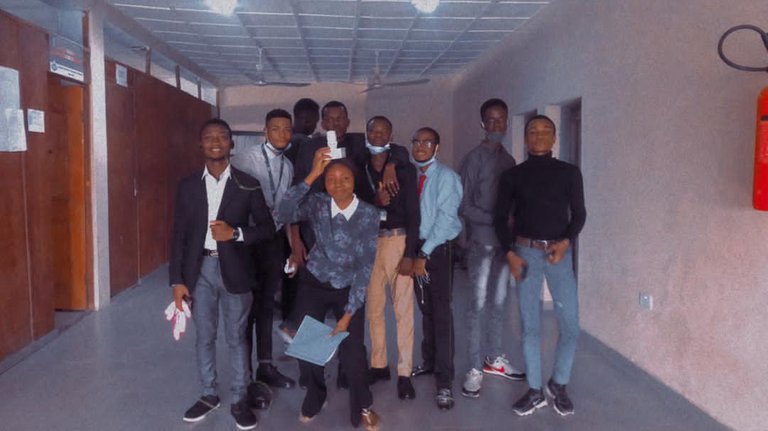 While some below are some other selfies taken with JOY, the only female and most troublesome student in the group.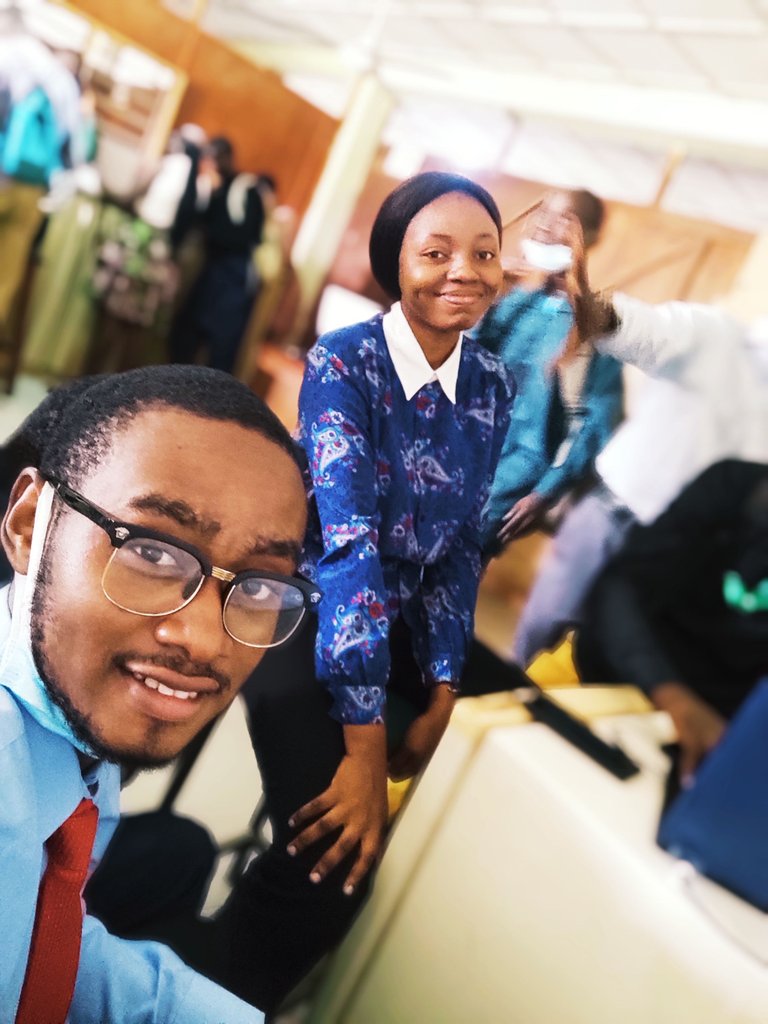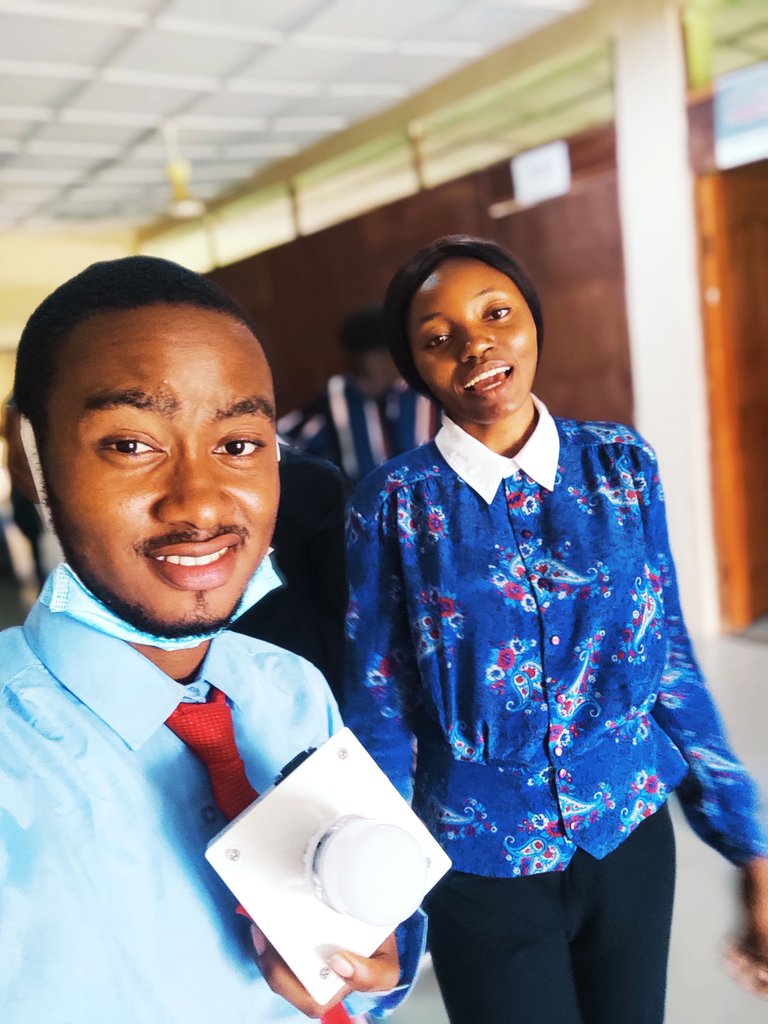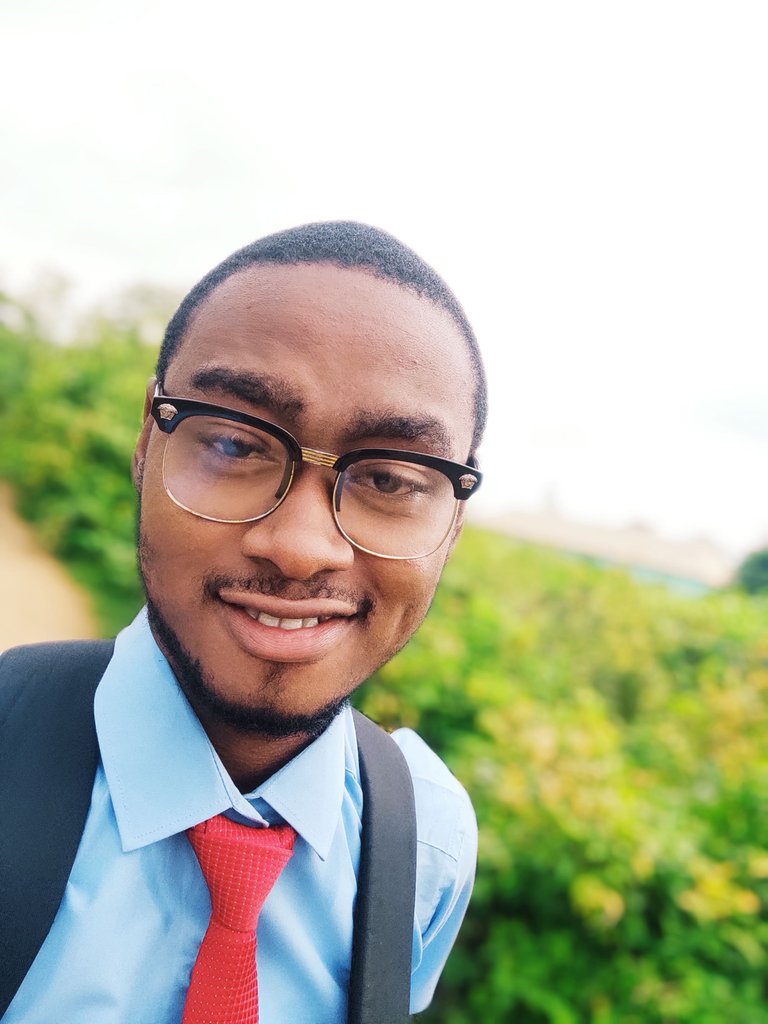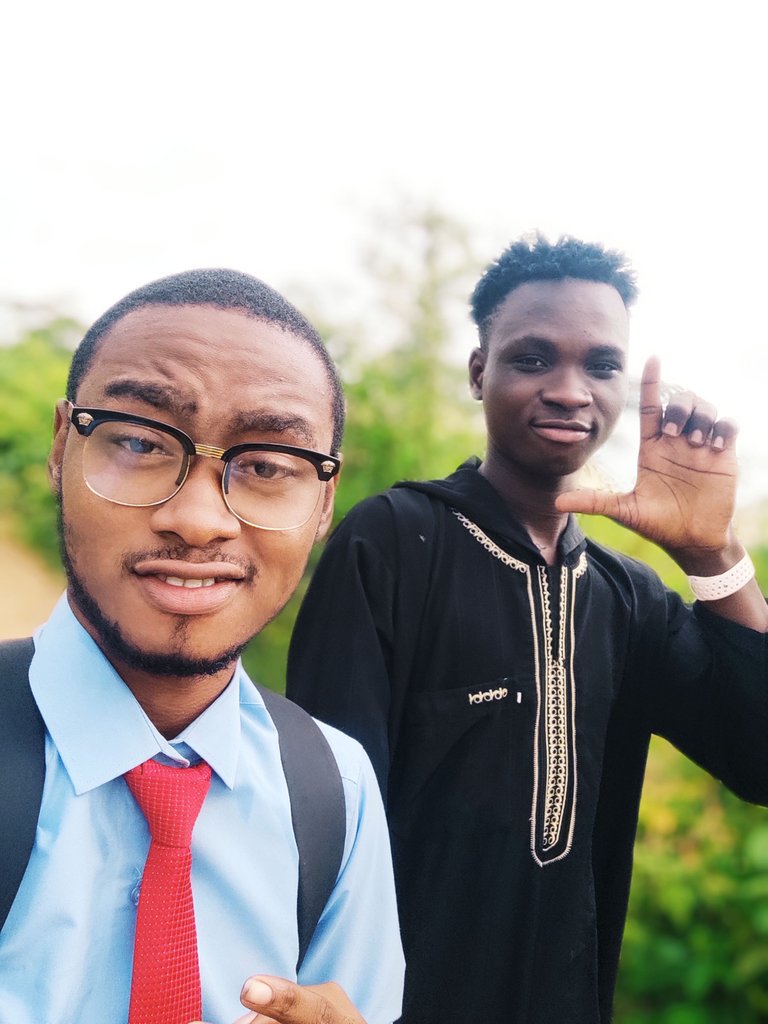 This last two pictures was taken early in the morning when I had just left home accompanied with a neighbour of mine. I had a fun day because it is not everyday I dress like this as many of my friends where surprised to me while some did not recognize my change of look with the glasses. I think that I would be the best fit for Clark Kent since I have a far different look with the glasses most especially.


Click the banner to get redirect to The Newbie Initiative

Click the banner to get redirect to Blogging Challenge Community

Click the banner to get redirect to SMILE server, or: https://discord.gg/wyhVUvt

---
All illustrations made by @tripode in Adobe Illustrator.
---
All images are mine except indicated otherwise
---


IF YOU LOVE THIS POST, YOU CAN KINDLY SUPPORT BY YOUR COMMENTS, REBLOG AND UPVOTE. IT WOULD BE MUCH APPRECIATED

THANKS FOR VISITING MY BLOG 😇💕