The POB Word of the Week Contest for EGO is ongoing! So you still have time to enter your article for a chance at winning POB!
The contest accepts all entries of any topic related to the Word of the Week. Whether you're a creative writer or a financial genius if your topic can be related to a WOTW, enter now!

Image by Pexels from Pixabay

WOTW Contest

Image by 3D Animation Production Company from Pixabay
@Calumam is the creator of the Word of the Week Contest and this week's entry. Every week he presents a new word and challenges the community to write articles about it. The articles submitted by the community get evaluated against a grading rubric @Calumam created.
It's a challenge of a different sort on both the evaluation side and the content creator side. He attempts to bring consistency, formality, and objectivity to a usually subjective process. It is a fascinating experiment. We're still hammering out the bases for the grading criteria. So please be patient with us.
Whether you win a place or not among the top contestants, we're all winners in this competition. In addition, authors get increased exposure in the community and some extra voting rewards in the process.
There are some important issues to discuss related to participation in the community and HIVE in general.

Community Behaviors

Image by Gerd Altmann from Pixabay
Plagiarism
Some of the first indications of plagiarism are quotes and images in an article the author doesn't reference. Expect to receive downvotes if someone believes your ideas, photos, and comments came from somewhere else. Save yourself the trouble and make sure you communicate that what you present is either your creation or someone else's.
All articles in the POB-WOTW contest are checked for plagiarism as part of the contest's basic screening.
Voting & Engaging
Everyone has the right to upvote or downvote as they choose. So someone could upvote your post by $40 just as likely as they can decide to remove that vote. More often than not, however, there is a reason behind it.
If you receive a DV without reason, feel free to ask. If you don't like the answer, move on with your day. Some explanations will be kinder than others.
Be courteous to each other. It goes a long way in how people will perceive and treat you.
Downvotes, like upvotes, are a part of the system. Use them wisely.
POB-WOTW Tags
If you participate in the contest please use the #POB-WOTW tag. If you are not participating in the contest, please do not use it. We have a lot of posts to review and don't want to skip over any entries...again.

On the Lookout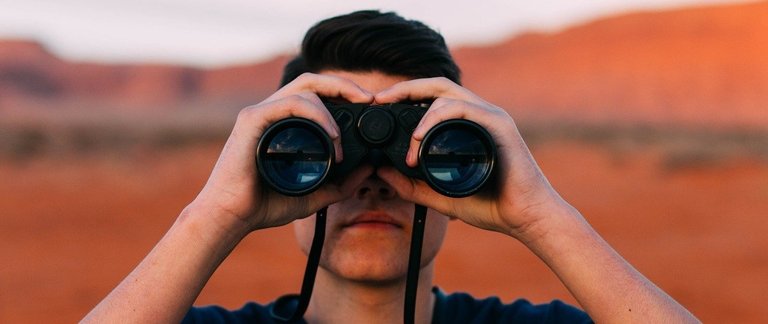 Image by Free-Photos from Pixabay
We're looking forward to seeing more of your posts. Until then, and after, have a blessed week.

Current Entries

Image by Wokandapix from Pixabay
The following people listed below are already participating in the contest. Please support and engage the authors below.
Let me know if you have entered an article into the contest and don't see your name on the list:

Thanks!


Image by Gerd Altmann from Pixabay

Thank you for reading and following on throughout my Hive journey.
If you like this article, please consider upvoting and following @scholaris!

---
Posted via proofofbrain.io
---
Posted via proofofbrain.io