Science, technology, engineering, art, and math are pillars of human society. We cannot improve without them.
The HIVE ecosystem appears vast, and there are so many authors out there we don't know. We should all take the time to get to know those contributing to the platform.
For those who can't spare time, there is another way if you're interested in STEAM.

Image by Stefan Keller from Pixabay

Introduction

Image by Prawny from Pixabay
Welcome everyone to the fourth POB STEAM Curation. Sit back, relax, and enjoy some article summaries.
Rewards in this post are shared with the authors being curated.
40% of the rewards go to me.
60% of the rewards go to the authors at 6% of each entry as staked beneficiaries.
So! Sit back, relax, and enjoy some article summaries.

Article Summary

Image by Gerd Altmann from Pixabay

Article 1

juecoree
Title
Sacred Geometry, Symbolism and Architecture
Author
Summary
Juecoree takes the reader on a remarkable journey through time and regions to discuss the impact of sacred geometry, symbolism, and architecture. I was mesmerized by the rich detail of his explanations.
He takes you from Galileo to the Forbidden City in China to discuss the variations and similarities in symbolism from those and other cultures.

Article 2

kralizec
Title
Hyperloop For Shipping Containers
Author
Summary
Kralizec doesn't disappoint on his piece regarding the hyperloop. While the estimated costs for such a venture seem vast, he believes the payback from technology development will pay dividends in the future.

Article #3

galenkp
Title
A short piece on zero, minutes and mils
Author
Summary
The payout for this post is long completed, but I couldn't help review the detail Galenkp provided regarding zeroing a rifle scope. I've used such devices in my past. I also wondered about the care needed for top operations.
Galenkp provides detail in his article and gives his take on terminology and its applications.

Article #4

alexbeyman
Title
Surviving in Domes on a Warmer Earth Will Prepare Us for Mars
Author
Summary
Alexbeyman's article mixes storytelling and science fiction. He provides his take on the use of domed cities and the effects of pollution in our environment.
He then takes us on a tour of beautiful domes providing everything from luxury to possible futuristic applications on Mars.
One of my favorite parts is how he touches on Biosphere II. Have you heard of that story? I have, and it's an interesting one. While appearing to have failed on a massive scale, an expensive and resource-intensive project gave us a glimpse of what would not work. If he decides to write on that topic, I'll be very excited to read it.
The images he provides are breathtaking, and by the end of his story, you're hungry for more information.

Article #5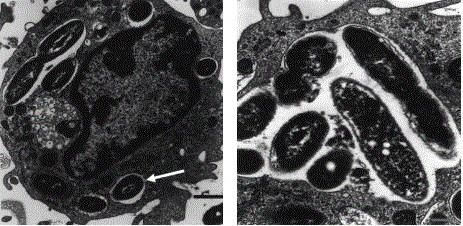 electron microscopy of intracellular events and survival of Burkholderia pseudomallei
Title
Author
Summary
Enforcer48 provides an update here regarding a little-known, at least to me, illness of Burkholderia pseudomallei infections.
He discusses a CDC Lab Alert his workplace received and covers concerns about the illness in some fine detail.

Article #6

Chaos Theory, Fractals, and Architecture
Title
Chaos Theory, Fractals, and Architecture
Author
Summary
In Juecoree's next article, he takes us on different journies.
First, he discusses the chaos theory and compares its theories in conjunction with failings in our technologies. He next discusses fractals, and it's relationship to chaos theory. Finally, he discusses these ideas and their impact on architecture.
It's a fascinating read.

Article #7

dwinblood
Title
The Algorithm did it...The Code is Law.
Author
Summary
Dwinblood traces his experience with programming from the time of his youth. He paints a picture of his learnings with various old-school computers.
From early BASIC programming to more advanced languages, Dwinblood's story doesn't disappoint. You could almost see a person do those very same things he describes.
After his introduction, we arrive at the central area of his article and cover, among other things, what algorithms are and how application of them doesn't always work as intended.

Article #8

galenkp
Title
Weekend-engagement topic week 57: Draw you or someone else [60 hive in prizes]
Author
Summary
I enjoyed this next article because of its simplicity and light-heartedness.
It called upon users to enter a contest by drawing an image of yourself. In fact, the worse you draw, the better.
It's no wonder his contest had such high engagement, especially with such an excellent topic and competition rules.

Article #9

alarconr22.arte
Title
EL CADAVER DE LA NOVIA FANT ART - Dibujo en tradicional [Esp/Eng]
Author
Summary
I don't think I can ever get enough of progression pieces. You get to see the process, in stages, of an artist's work from inception to completion.
Alarconr22.arte doesn't disappoint in his article as he brings to life a work that includes the Corpse Bride.

Article #10

yojhany2
Title
Maquillaje inspirado en criatura tenebrosa / Makeup inspired by scary creature.
Author
Summary
This was an exciting piece. I haven't seen body art on HIVE before. Yojhany takes us step-by-step as she takes on the image of a scary creature.

Do you like contests?

Image by 3D Animation Production Company from Pixabay
Do you love contests? The table below presents a few authors, along with examples of their contests. Dates may vary when each new contest occurs, so follow along to get the most recent updates!
Did you miss any of these contests? No problem! Just stay in tune with POB and the authors highlighted. There will be more contests that follow!
Keep an eye, or three, out for the following additional authors who also run contests: @vempromundo, @diebitch, @fireguardian, @failingforwards, and @felipejoys!

In Closing


Image by Gerd Altmann from Pixabay

I look forward to providing more in the future. Thank you for reading and following on throughout my Hive journey.
If you like this article, please consider upvoting and following @scholaris!
Thanks to @ashleykalila for these excellent brainy banners.

---
Posted via proofofbrain.io