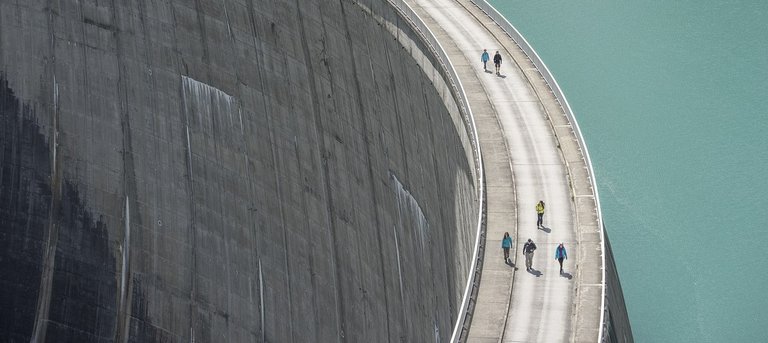 Image by Margit Wallner from Pixabay
"If the concrete production industry was a country, it would be the third largest emitter of CO2 on the planet."
Concrete is a central backbone in the development of human society. It is so ingrained in our culture that we take it for granted. The contribution of concrete towards stability even escapes us as we utilize buildings for work- or live-in homes we have purchased. Our lives are drastically different without the concrete used to shelter and stabilize our lives. Despite the everyday use of concrete, its production is straightforward to create and complex to develop. After all, the development of concrete progressed from ancient Turkey and Roman society until our modern age.

Introduction

Image by Prawny from Pixabay
Greetings fellow Hivians and welcome to another installment in the Environmental Impacts series, this time covering concrete. I was inspired to write about concrete due to a recent Master's Degree project I had to complete for school.
It involved generating a Request for Procurement of an Environmental Impact Study needed for a county's approval prior to construction of a concrete production plant. It was during research for the project I realized the kind of impact concrete has in our society. Our society can't grow without it.
It's been some time since I've posted, but as many of you can attest, there have been challenges over the last year we've all had to overcome. It's a story for another time, however. Until that story comes around, let's explore a topic whose impact we can't truly understand.

Ancient History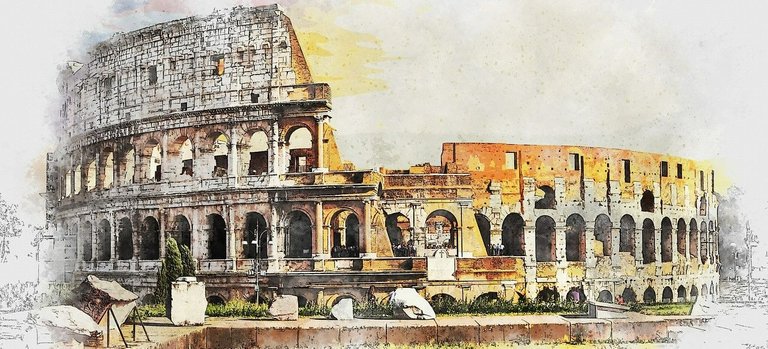 Image by Brigitte makes custom works from your photos, thanks a lot from Pixabay
Society can trace back the use of concrete, even in its precursor form, to ancient Middle Eastern builders in 1300 BC. Even further, archaeological evidence even shows the use of concrete in the country of Turkey as far back as 10,000 - 12,000 BC.
More surprising, however, is the existence of a component of concrete.
Cement, the binder that holds all of concrete's components together, may have existed beyond the existence of humanity. Apparently, evidence of prehistoric cement formation exists with the natural formation of cement occurring between limestone and oil shale as far back as 12-15 million years ago.

What is Concrete?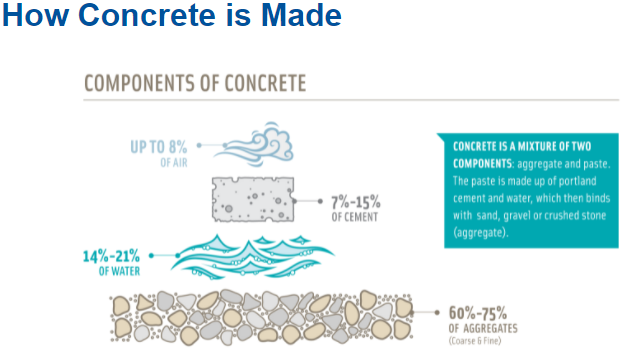 Portland Cement Association
Concrete represents a combination of cement, water, and other aggregates. The combination of water and cement allows the mixture to harden over time in a process called hydration. The result is the concrete we are familiar with today.
Society can mold concrete into virtually any desired form. From garden statues to mega-dams, concrete will continue to serve society's needs. While concrete serves as a backbone in our development, its environmentally destructive properties force the concrete industry to make concrete processes sustainable.

Environmental Impacts

Image by Christie Horng from Pixabay
Worldwide production of concrete produced up to 8% of global CO2 output, half of which occurs during cement production. Concerns over climate change have led to calls to seek improvements in production processes and alternatives used in conventional concrete production. Concrete industries, fortunately, recognize this fact and are working towards developing concrete that adheres to global sustainability goals.
CO2 is not the only gas emitted from creating concrete. According to the Environmental Protection Agency, the concrete sector releases hundreds of thousands of tons of toxic gases. Unfortunately, the release of these greenhouse gases is not the only environmental concern of the concrete process.
Additionally, water consumption during the concrete production process poses a problem. The world produces billions of tons of concrete for development. Making concrete uses up a lot of water. The concrete industry requires 1/10 of global industrial water use to meet demands.

Other Concrete Production Risks

Image by Arek Socha from Pixabay
Mixing the ingredients of cement, for instance, poses an airborne risk to workers at a concrete production plant. Mixing also generates large amounts of wastewater that, if mishandled, can adversely impact local water or food sources.
The use of these production plants also requires energy. Increased demands of power from pollutive energy sources will adversely impact climate change. Combining these risks contributes to climate change and will also lead to adverse health effects of populations adjacent to these production facilities.

Cement Production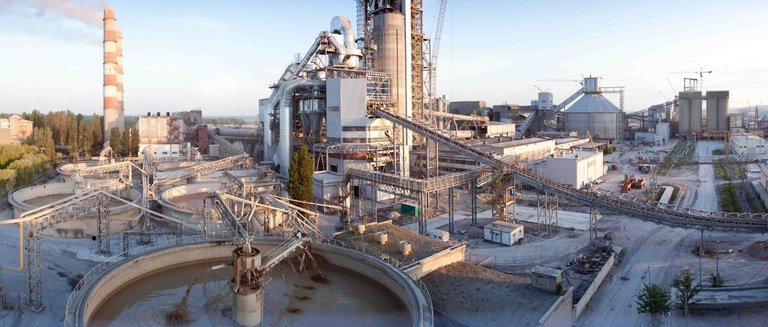 REMA TIP TOP Australia
Cement is a critical component that the RFCP Concrete Production Plant will acquire to create concrete. Creating cement first involves obtaining raw materials like limestone, calcium, aluminum, and a host of other items. These raw materials get crushed to reduce their size enough to allow for dry mixing with other ingredients and heating. Once at the appropriate size, and after dry mixing, the resulting powder gets heated to over 2,000 degrees Fahrenheit that acts to drive out gaseous impurities. Further grinding of the powder and mixing with other ingredients produce the cement we are familiar with today.
Significant Contributor
Cement accounts for half of the greenhouse gas emissions in the concrete production process. Each pound of cement produce contributes to the release of 0.9 lbs of CO2. Every 100-pound bag of conventional cement requires 5.2-gallons of water to mix. The annual water amount needed to create concrete is equivalent to the consumption of water by 145-million people.
Greenhouse gases and water use would be much of a problem, however, if it wasn't for the fact that our society uses so much of it. In 2013 alone, the amount of concrete needed by the global concrete industry required the production of almost 4-billion metric tons of concrete. The end result was a process that generated 5% of global CO2 emissions.

Environmental Solutions

Image by Free-Photos from Pixabay
A change of additives
Cement releases an enormous amount of CO2 due to its use of Limestone in its production process. Replacing limestone with elements like flyash or slag would significantly reduce CO2 generation. Flyash and slag are byproducts of conventional coal power and steel production. A company like CeraTech is looking to completely replace traditional cement with a new mixture that includes these byproduct and some proprietary chemicals. CeraTech's new mixture appears as robust as traditional cement with some added superior qualities.
Substituting CO2 for Water
Solidia Technologies purports that their process seeks to reduce CO2 production by a whopping 75%. Instead of utilizing water to cure the cement, Solidia places its concrete blocks in controlled ovens that circulate CO2. The result is a economically friendly concrete product that can be utilized in construction.
The problem with this technology, unfortunately, it that its new and can only be produced in the form of blocks for transportation to other locations. The majority of concrete produced on Earth is via a ready-mix solution. In this type of product, concrete is mixed and pumped into the needed areas for construction. It's either made on the construction site or transported by cement trucks.

Cement Production Video

What's Next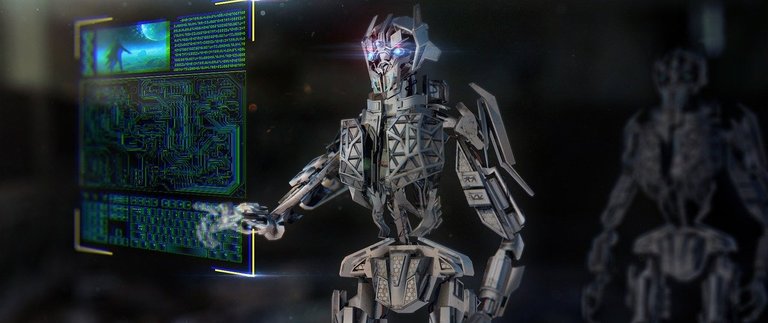 Image by Computerizer from Pixabay
Anything on your mind? Please discuss below. Want me to write about a topic you're yearning to learn about? Please comment below and subscribe to follow my progress on your topic!

In Closing


Image by Gerd Altmann from Pixabay

Thank you for reading and following on throughout my Hive journey. I'll work more efficiently to get these posts out to the community more frequently regardless of my other obligations. Have a great day everyone. Thanks for stopping by.

---
Posted via proofofbrain.io