The day to day of those who work in electronics and its derivatives is to diagnose, repair and solve failures in equipment, appliances and others. Every day you learn something new and you never stop studying. A new component, or some pieces that you have never come across are the everyday in this type of work.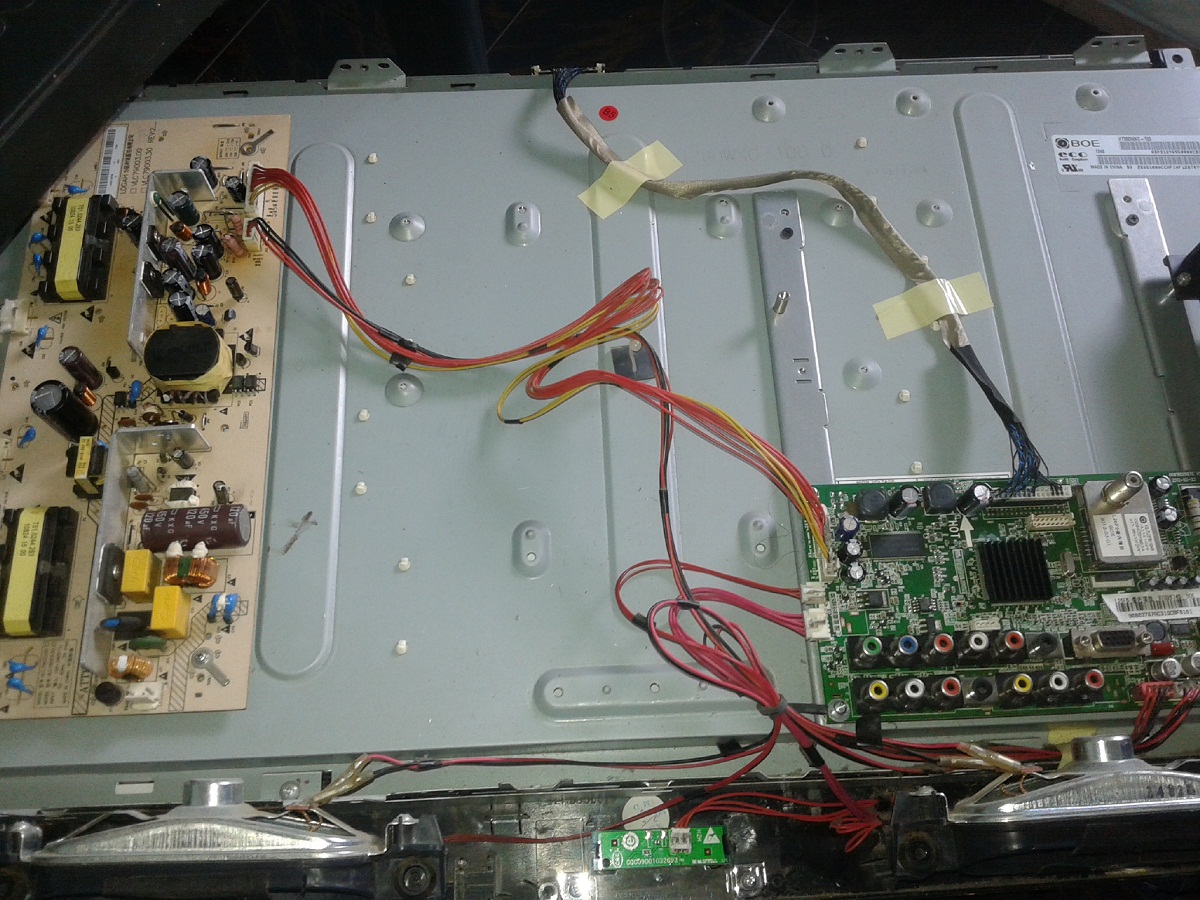 This time I was given a complex case of misfire of a 26-inch HAIER TV, model L26F6, which did not turn on. The owner of the equipment explained that before completely parking the image was blurry and slow, and one day it just did not turn on again.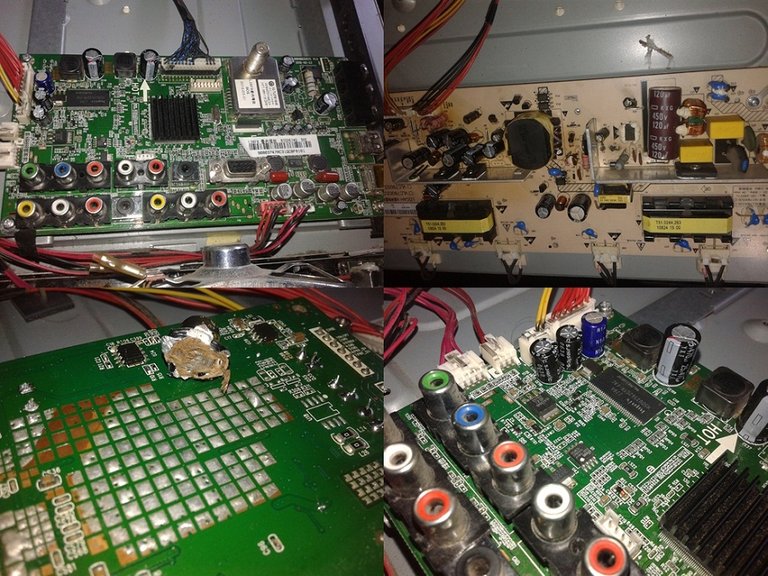 Obtained the explanation from the owner of the equipment, he proceeded to carry out the respective inspection and check of the electronic components closest to the fault described.
After the inspection I was able to verify through the measurements that many capacitors were devalued and that this caused deficient voltages in the power supply of the TV. Also that this failure caused the video card filters to also be devalued, causing the image to look blurry and slow, but also that the T-com card, in the screen honeycomb, lost connection with the COF cards, side from the screen.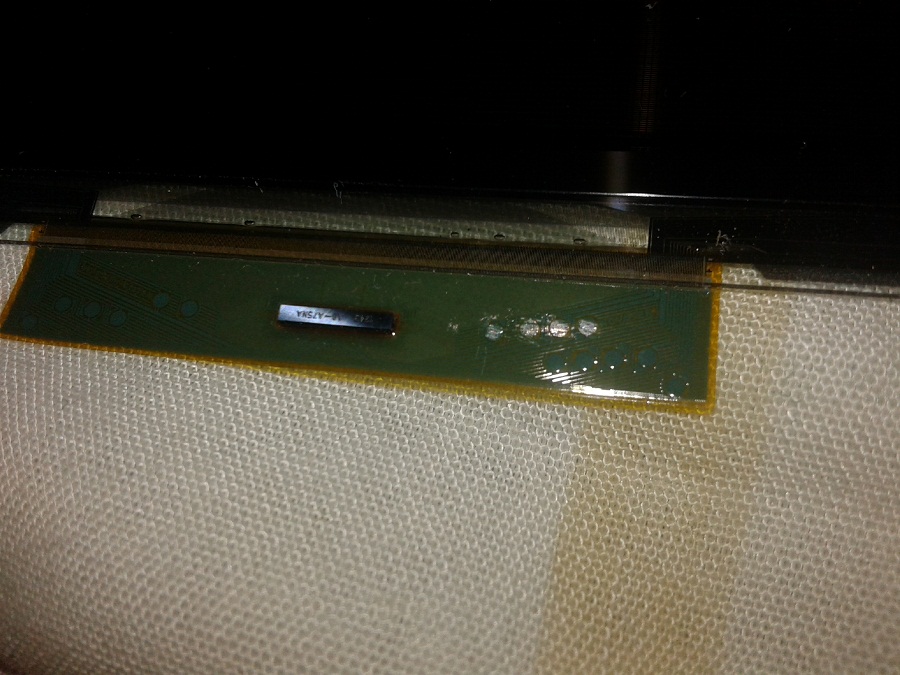 The repair process consisted of replacing the devalued capacitors which were within the following ranges: 6 680uf / 25v capacitors, 4 1000uf / 16v capacitors, 1 2200uf / 25v capacitor, 3 220uf / 16v capacitors and 1 47u7 / 50v capacitor.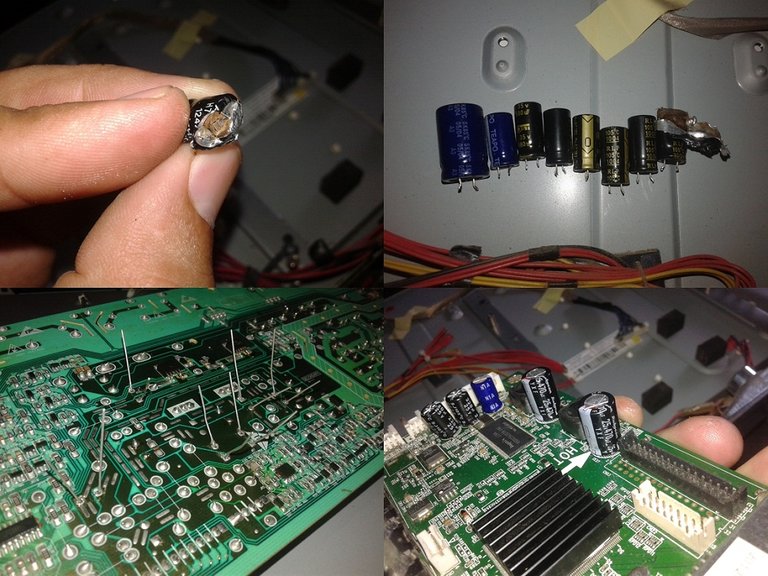 And for the Tcom card and the COF, it is enough to make a bridge with an enameled copper cable between the lost communication of VGH between both cards.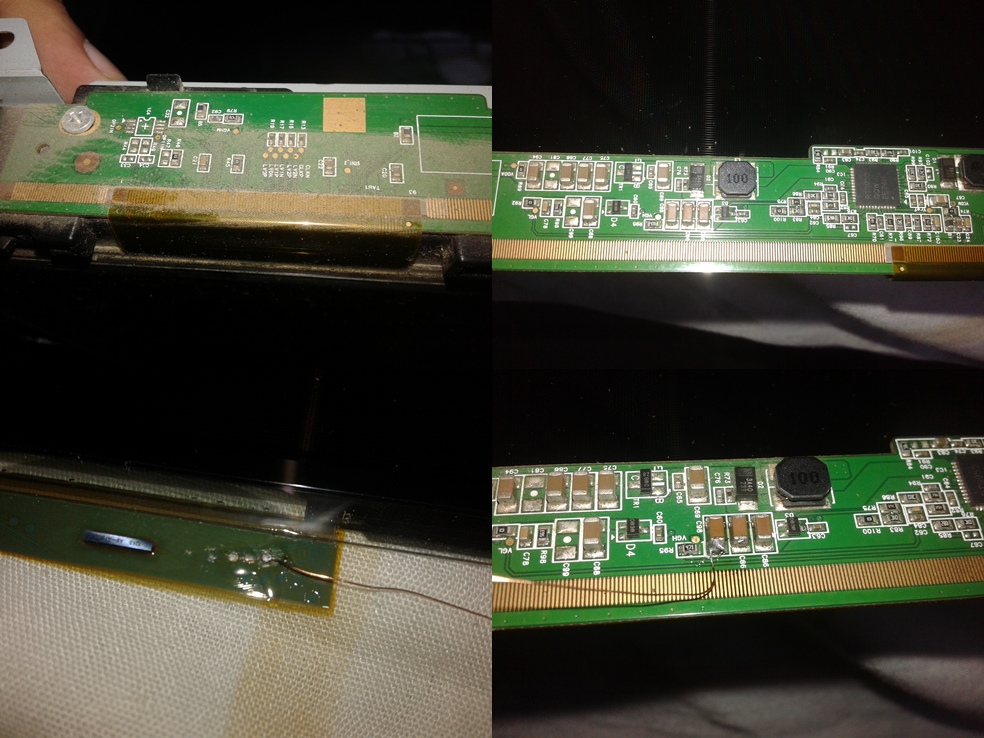 Once all the corrections were made, the TV turned on correctly and the work was solved.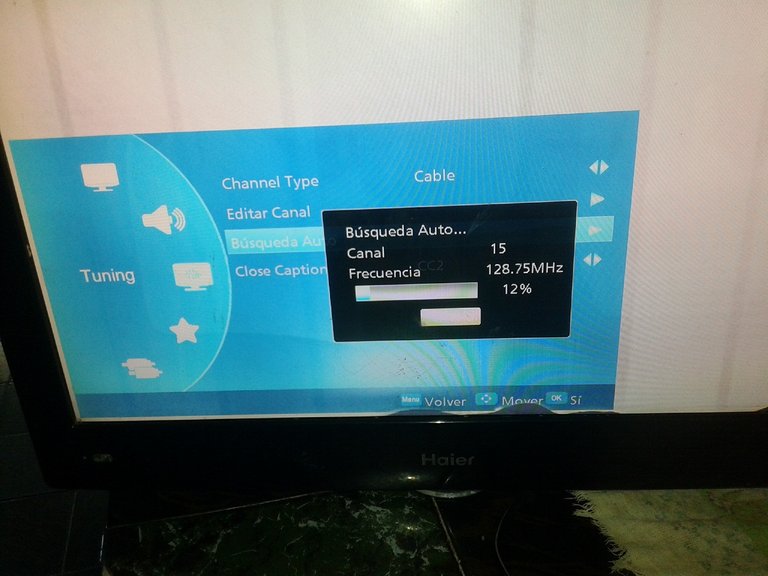 Thanks for reading and supporting. Write me if you have any doubts or questions to ask.
All photos are my property, taken with my Samsung GT-I9063T phone.
---
Posted via proofofbrain.io