Blockchain Technology of 3º Generation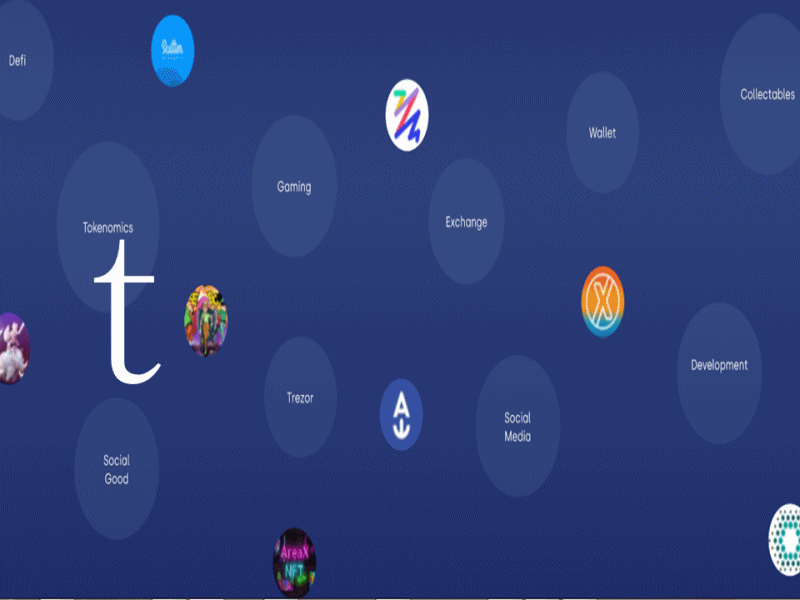 Telos is an open finance and mass adoption Blockchain Technology platform, led by a community of visionary pioneers, in which a variety of unique features only present in the Telos Network are put to the test.
The Telos Network is a third-generation blockchain platform, created to develop fast and scalable distributed applications with free transactions, and totally fast, which represents a true innovation in terms of energy consumption, the main problems of the chains of blocks, Network verifications and active Crypto mining.
The launch of its main network was in December 2018, and since then the Telos network has been developed to drive the economies of the future and provide solutions on a social level for the benefit of the world and for its scope.
The main objectives include innovative governance features that allow organizations to change influence and decision-making towards a more collaborative and transparent model, with governance representing the administrative and managerial factor, which truly makes the Network a decentralized platform and leadership by a community of brilliant minds and with the best technical and infrastructure capabilities.
Total decentralization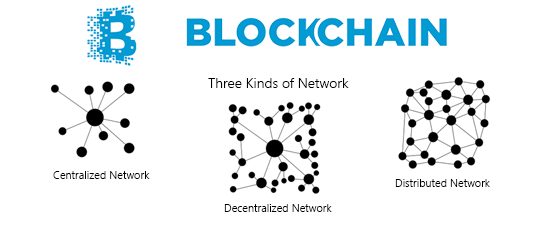 What makes it a truly decentralized network is that it is operated by visionaries, technologists, builders, pioneers, and active stakeholders, who have made the Telos ecosystem has been under the Web 3.0 name since the mainnet went live in 2018.
The network has grown in a truly decentralized way, but largely because of its solid governance structure that has succeeded in complementing a set of powerful tools.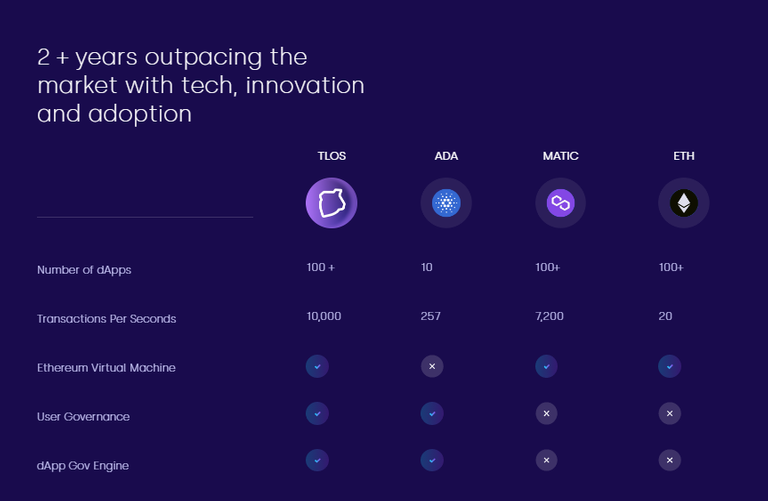 In Telos as an open and fully decentralized network, everyone has the same opportunity to contribute and impact for the benefit of the chain, since it is Telos itself who decides and empowers the token holders so that together they contribute to the growth and improvement of the platform.

Telos is home to 30+ core developers, 50+ validation teams, dozens of innovative products, complemented by hundreds of active community contributors. The broader Telos community includes more than 900,000 user accounts on the web, more than 6,000 followers in our Telegram groups and other social channels, and more than 150 companies from more than 180 countries.
There are currently more than
100 applications developed
and distributed in
Telos
in early 2021, including the music rights trading platform
Zeptagram
, the gaming platform
QUDO,
the social media platform
Appics
, the decentralized storage solution
dStor
and the payment system
Sesacash
,
and our beloved and long-awaited Farm game:
"HeartFarms"

A list of some dApps in Telos here.
The telos-based economy has seen a boom in the last 2 years, and with its more than 100 projects built on the network, and more than 900,000 user accounts, this is driving a higher demand for utilities for the native token of various ways, an effect that should only increase. in the future.


Telos has a high growth and usage rate,and is in first place by index of valuation of activities above Bitcoin and Ethereum.

The Telos ecosystem is growing at an exponential rate and has rapidly accumulated a large number of innovative features that give it a competitive advantage over other platforms, but one of the most outstanding and on which they bet even better future, is profitability in energy use, unique feature of Telos Blockchain.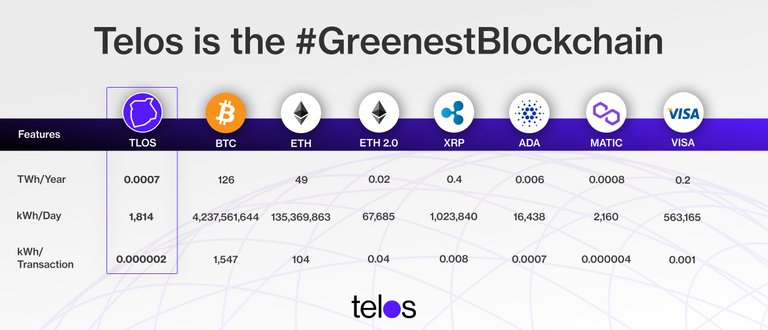 Visit Telos at:

https://twitter.com/HelloTelos
https://twitter.com/Douglas_Hor
---
Posted via proofofbrain.io