Restoring Sound For A Friend's Church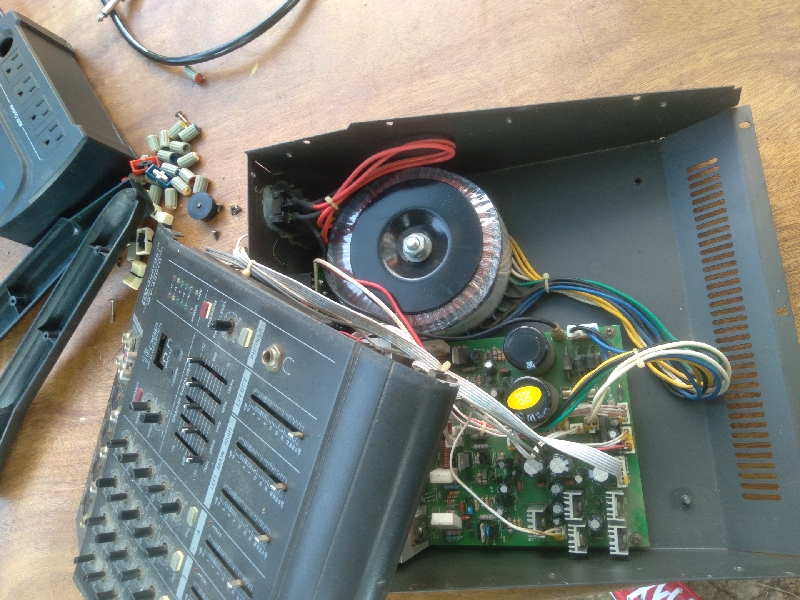 As is well known within the logistics and organization of modern Christian churches and ministries, the use of technology is a fundamental tool, the use of sound plants, microphone, loudspeakers and others, make the congregation meet and spread form more comfortable the word of God.

But what happens when some of these utensils and tools suffer some failure or damage, and at present it is very expensive to replace them with a new one. It is here where part of the knowledge and studies learned and acquired over time by the grace and goodness of God comes into use, and as a specialist in Electronics repairing and giving a new opportunity to these equipment is a task to be accomplished on many occasions.

This time the friends of the congregation "El Renacimiento" in tronconal 2do de Barcelona, ​​Anzoategui State in Venezuela, needed support in the repair of their sound equipment, since they are a church that in its beginnings did not have enough resources to buy a new equipment or failing to pay the high prices of repairs of these types of equipment.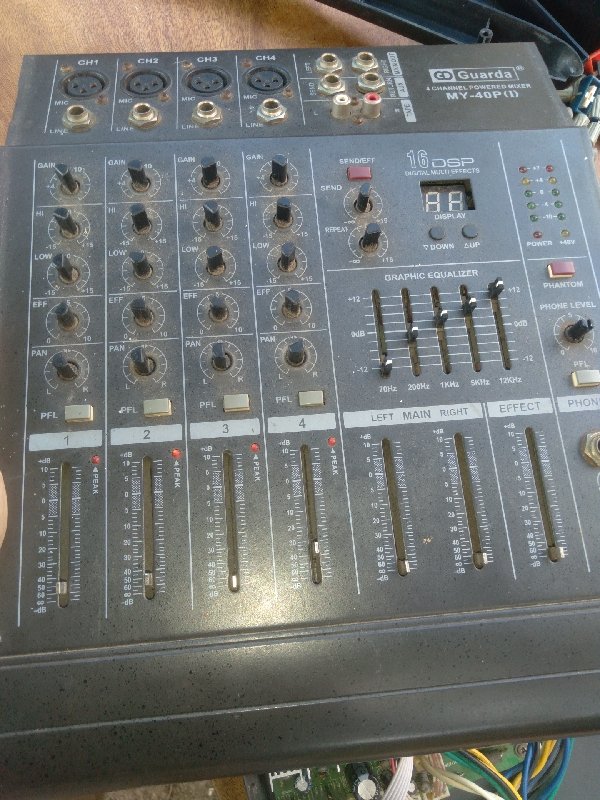 So with God's call, everyone is different and doing something to build God's ministry on earth is everyone's job, and everyone must do their bit, and on my part I have always been willing to lend. I support anyone who requires it, in the field of my specialty and more to a Christian congregation.

So I had the equipment, the repair began, which consisted only of a complete maintenance service, replacement of a Model C5198 and C5551 Transistor, deep cleaning of vertical potentiometers and extraction of audio plug tips that were stuck in the inputs of Audio.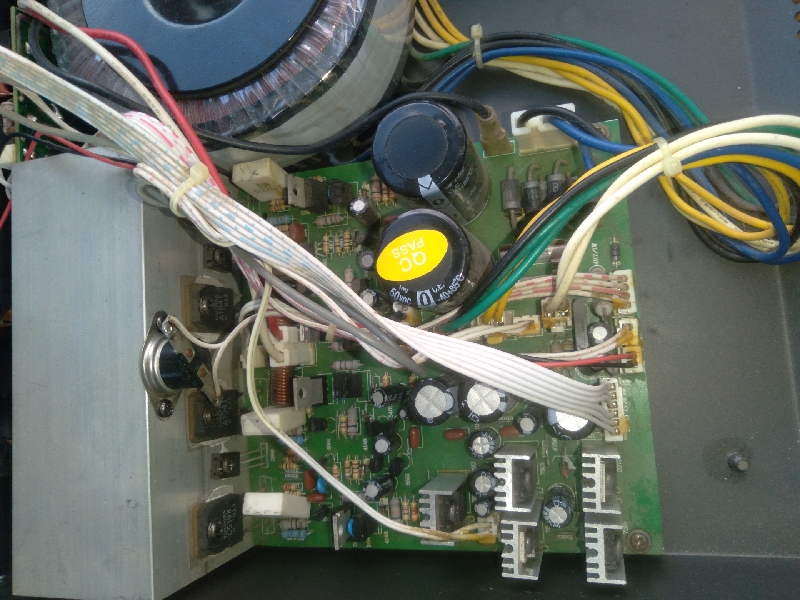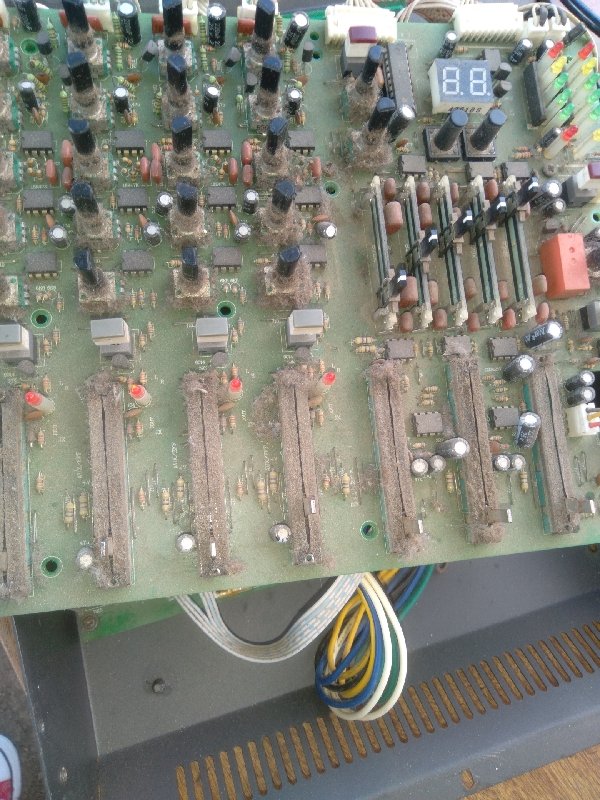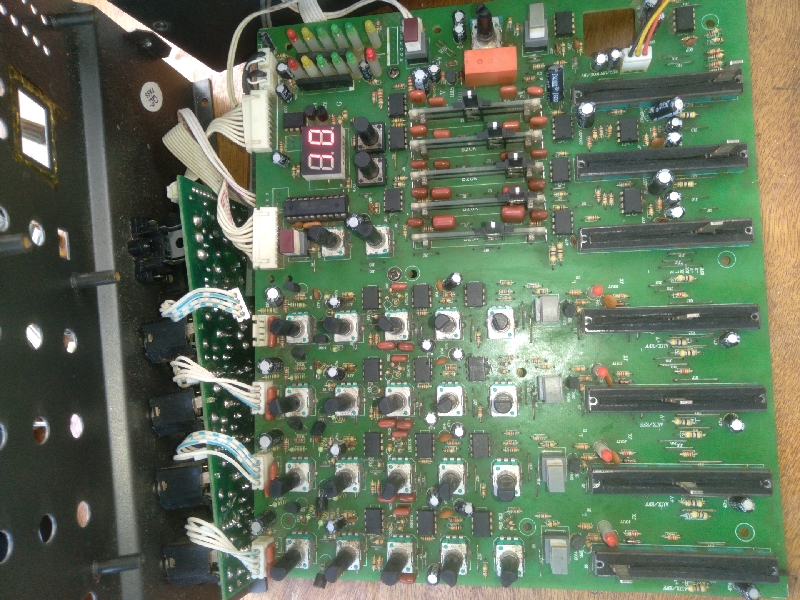 Once all the service and adjustments were made, the sound was tested and satisfactorily everything was in perfect condition and my friends from the Renaissance congregation were very happy with their restored sound and ready for the Service this coming Sunday, to preach the word. of God.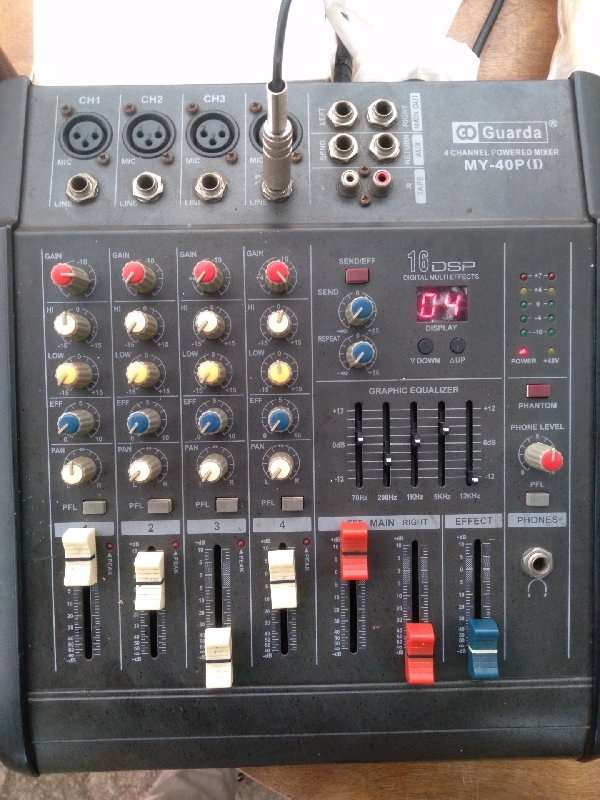 Likewise, the provision to help any brother on and off this platform remains open, with advisory work, or any spare part.
---
Posted via proofofbrain.io