UPDATE #4 & #5 are sold.
For HIVE only I have a bunch of pink tourmaline in quartz for sale. You can pay me via HIVE, HBD or fiat(Cashapp, Paypal, etc).
Here are the first 6. Price is $20 each which includes shipping to the lower 48 states in the USA. I can ship overseas, but you will have to pay for the shipping costs and any VAT taxes or other fees.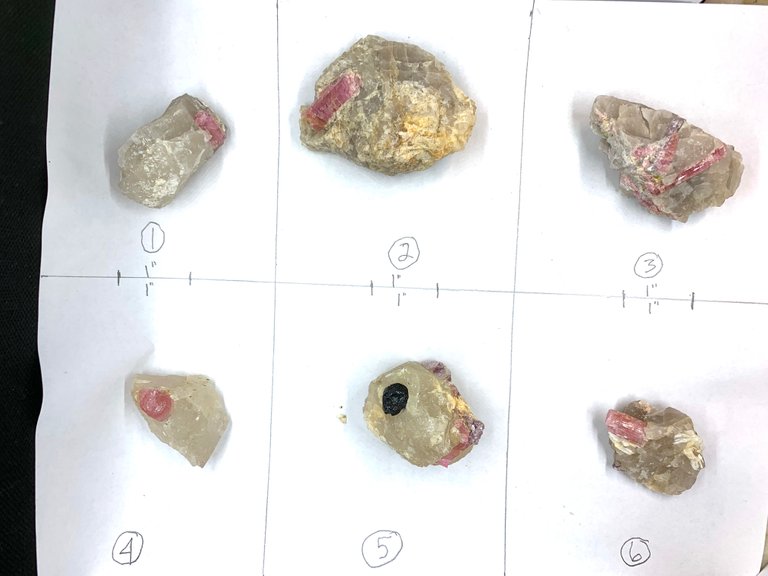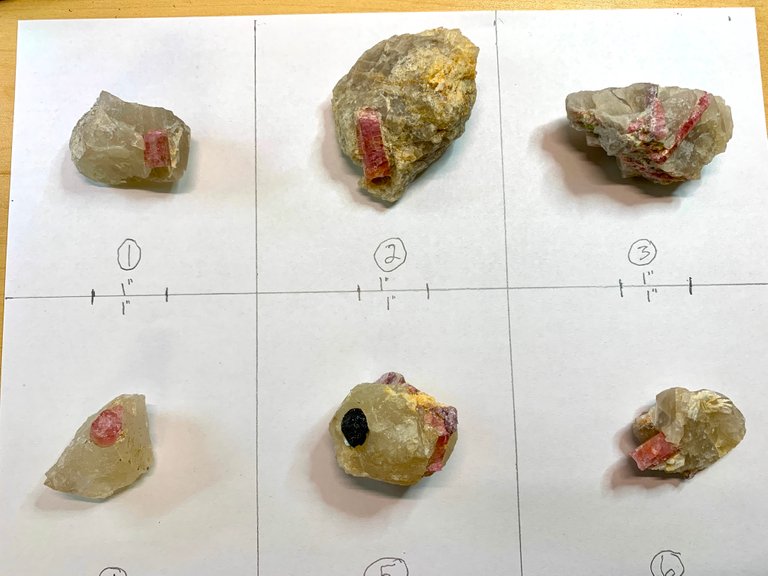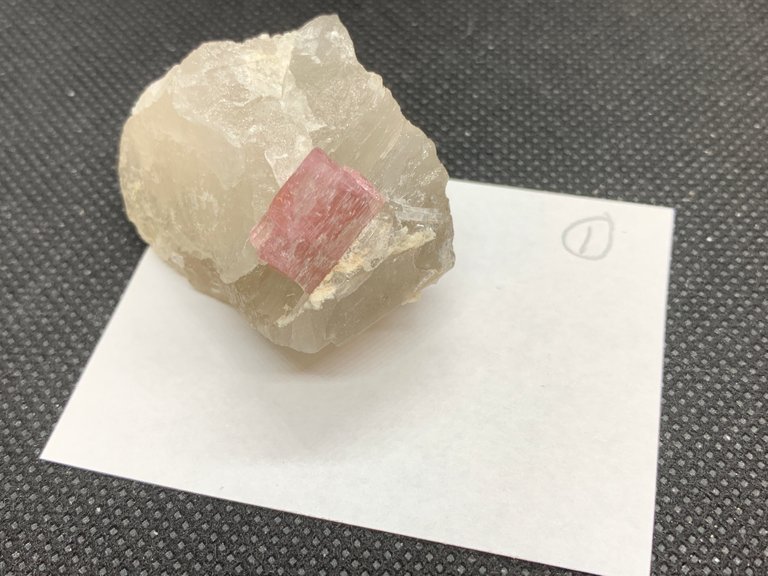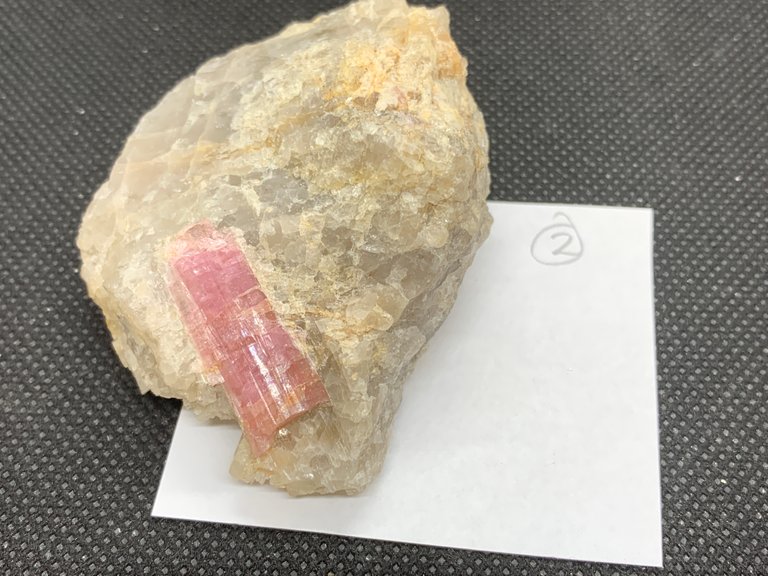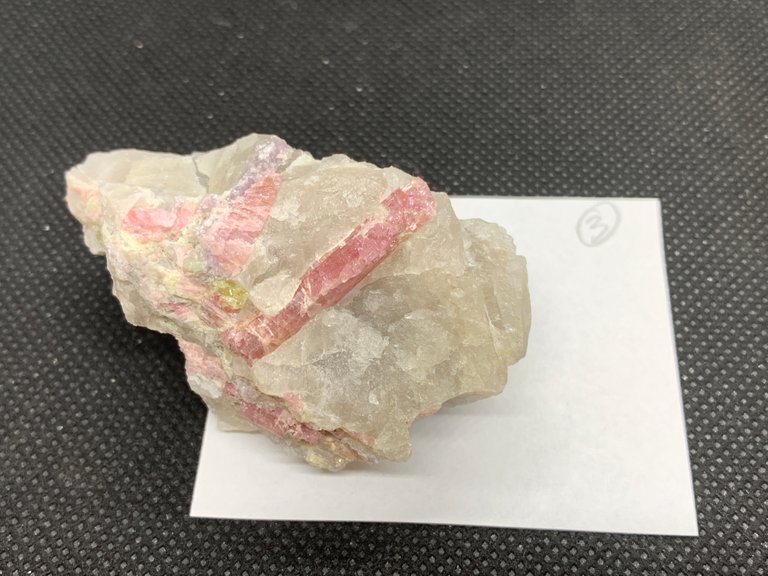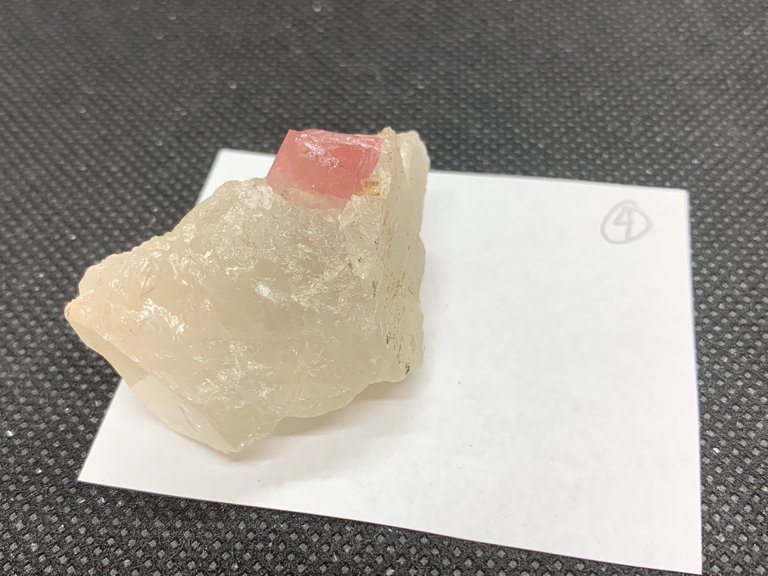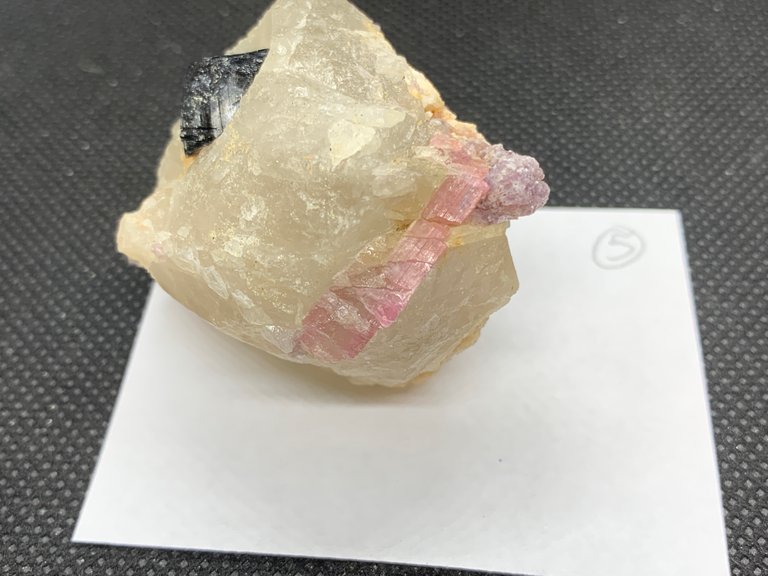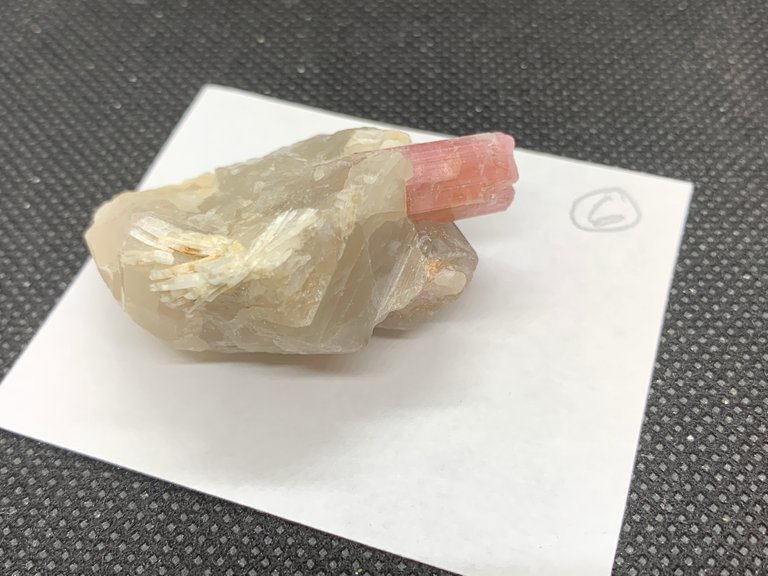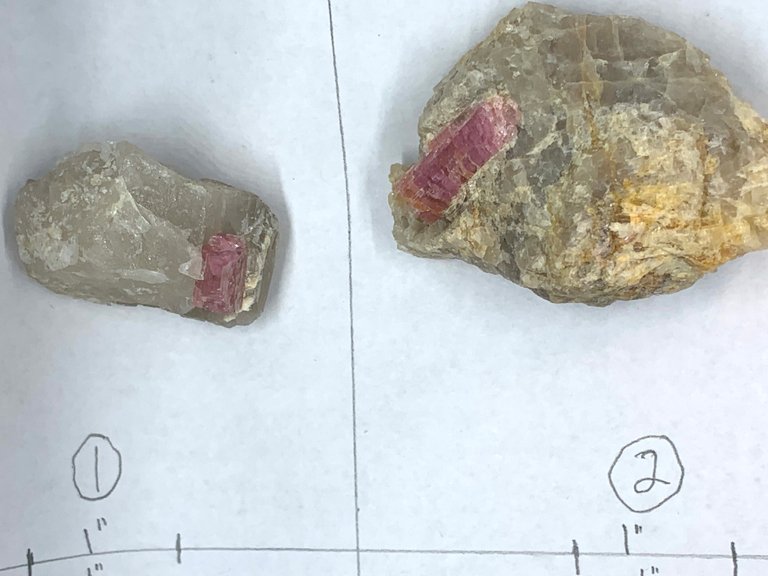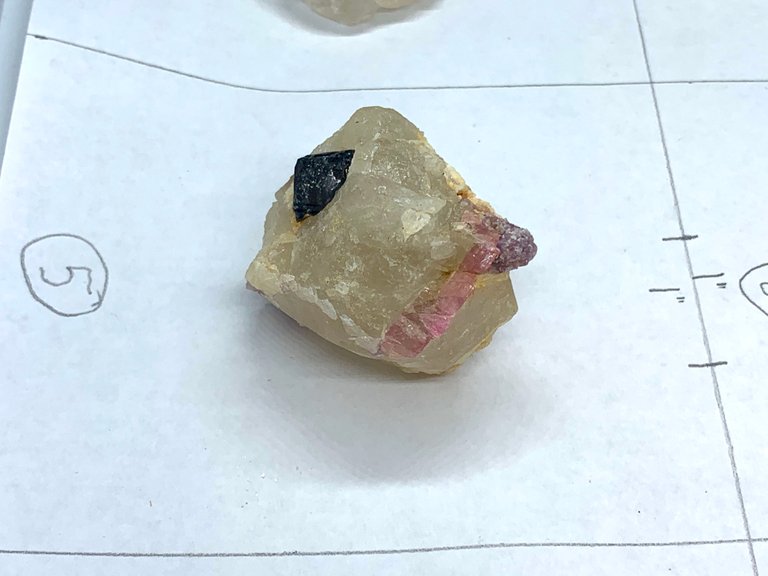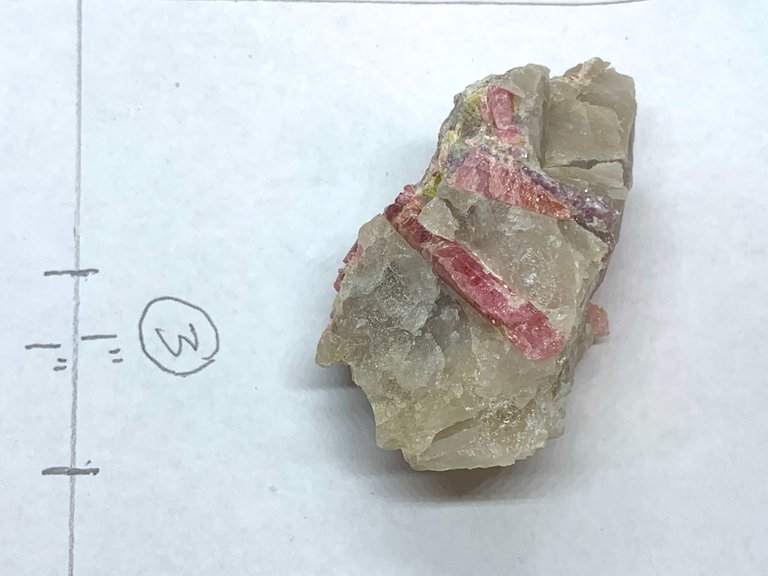 How to pick. Each piece is numbered so reference the number when you contact me. I will send you a picture of that specimen to confirm that is correct one.
I do have better pieces, bi-color, green, etc. which are more expensive if you are interested. I also have some listed on my Etsy shop right now: https://www.etsy.com/shop/Rt395Minerals
About these tourmaline. They come from a little known mine called the San Diego Mine in Mesa Grande, San Diego County, California. They were mined by Fred Rynerson many years ago. Fred Wrote a bit about his mining activities in his book Exploring and Mining Gems and Gold in the West
The San Diego Mine was located next to the famous Himalaya Mine. Here is a link for further reading and information on the mine: San Diego Mine https://www.mindat.org/loc-6785.html
These pieces are much nicer in person than my pictures can show.
Thanks!