A visit to the small community of Camp Sherman and a fall walk along the Metolius River revealed to us some of the early technology in the area. Based on the design I imagine these were used for power generation in the times before electricity was available in the area.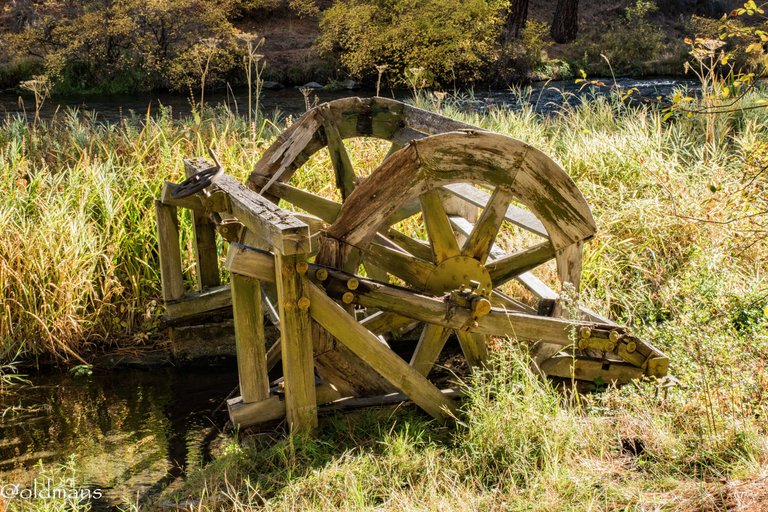 Click images for larger view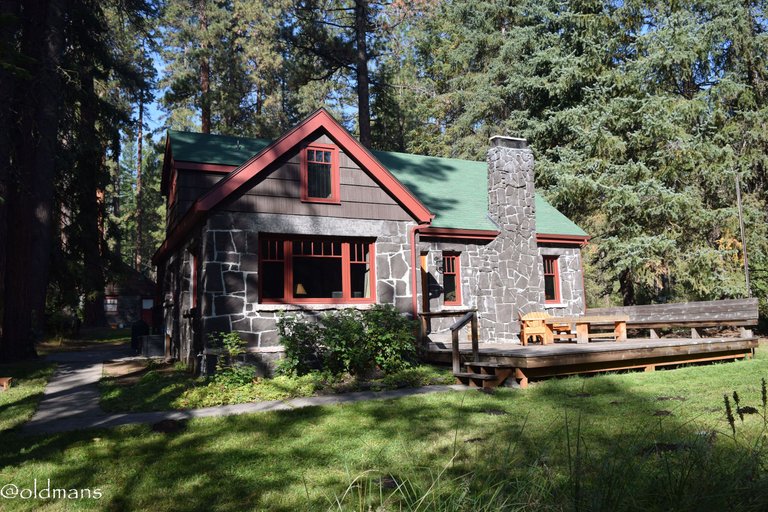 As we walked along the bank of the river we were presented with cabins on our left side. There were probably 15 to 20 of them along the mile or so walk we took. We also noticed that almost every place had a side channel dug off of the river. I presume each of these side channels probably had a form of water wheel at some time.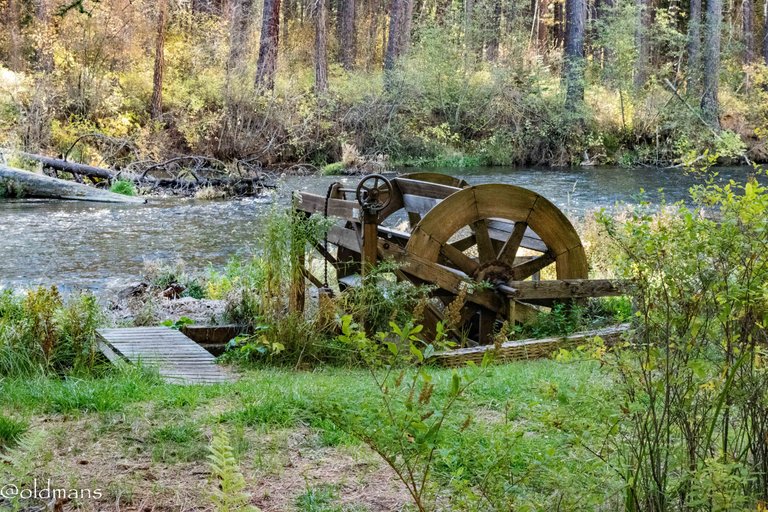 This one appears to be in pretty good condition. It may even still be operational. I see a lock on the upper small wheel that may be the device that lowers the wheel into the channel.
---
Click images for larger view
---
One thing that allows these relics to survive and not be swept away by floods is the geology of the Metolius River itself. The headwaters of the river are a mere 3 miles upstream and they emanate from Metolius Springs that bubble up from beneath the base of Black Butte. This keeps the rate of flow and river levels at this point fairly constant. In the shot below these are the headwaters of the Metolius and the springs are down to the left (Mt Jefferson in the distnce).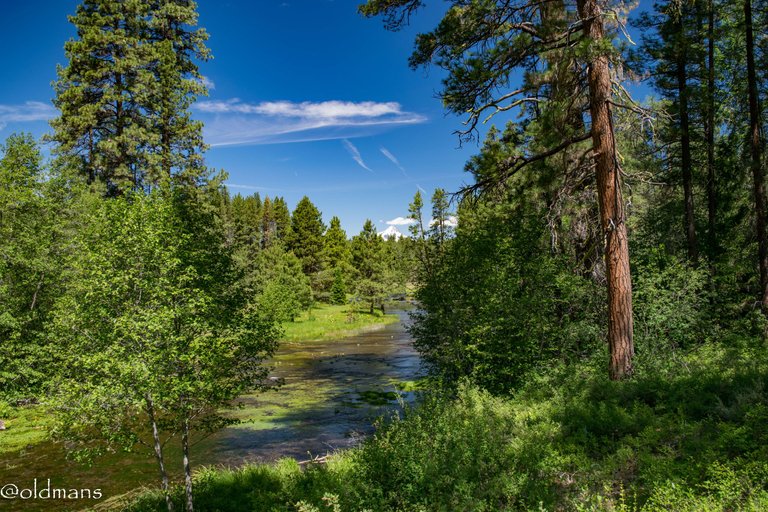 ---
One last water wheel shot before we go. This one is constructed on an island in the river. This one looks a little more industrial so maybe it had a more heavy duty use case.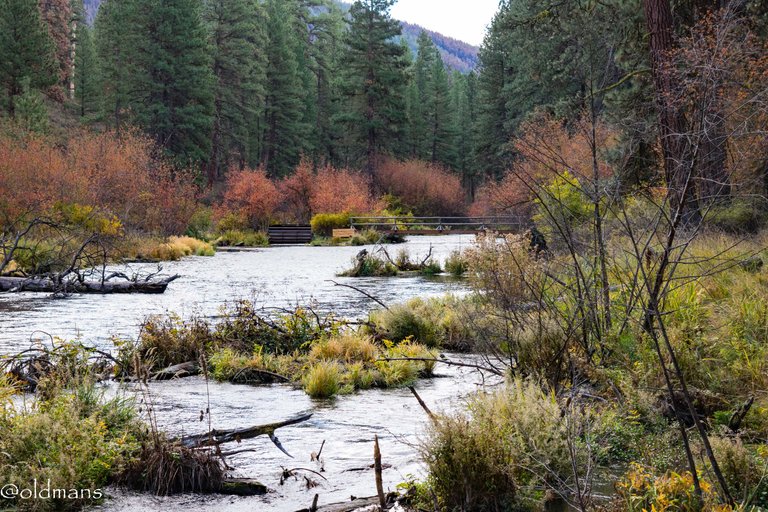 Please feel free to make comments or ask me any questions about this post.
Photos taken by me, @oldmans, with a Nikon D3300 and some Lightroom post processing.
Please visit Pinmapple to see the locations of some of my other posts.
Thanks for looking and enjoy your day!
****
---
Posted via proofofbrain.io