We've heard so many quotes about how our environment affects us and many of us are conversant with a lot of the science behind how our environment and how certain factors in it can affect our entire lives, but I'm sure we still don't really realize the extent to which this goes. We've not realized just how deeply and wholly our environment affects us. Sometimes the smallest things can make all the difference.
Today I'm talking about malaria again, the ailment which feels just like the flu and which is caused by the anopheles mosquitoes. I talked about a very huge impact it has on the lives of those who live in countries that have the anopheles mosquitoes in this post specifically on how it affects dating and relationships, really crazy how just the simple factor of the specie of mosquito in your country can change everything. And now I'm going to talk about how it affects bodybuilding.
So for those who don't know, the anopheles mosquito is only found in tropical areas (most of Africa and Asia, Central and South America, Pacific Islands, etc) and so these are the people who have to deal with malaria. Much of these information I bring about malaria and how it affects different facets of the lives of the people living there are usually information and gists that are not well known by many, but fortunately for you (and unfortunately for me) I'm really prone to malaria so I'm really concerned to read about them, observe my environment and come up with these write-ups.
So How Really Does Malaria Affect Bodybuilding?
This article on malarialjournal.biomedcentral.com says this:
Malaria in humans leads to muscle weakness, muscle fatigue, respiratory distress, kidney and liver failure, and can lead to cardiac myopathies. These severe complications can also be linked to skeletal muscle damage, besides the more readily recognized effects on erythrocytes.
But this science explained above and expatiating on it is not the main point of this post because people not immune to malaria in the tropics usually fall ill with malaria once every 2-3 months and after medicine they usually get better after 4 to 14 days. Apart from when one falls sick and when one is taking medication the fatigue and other problems mentioned in malarialjournal above is not felt by a person since they are not down with malaria at that point.
So, that fatigue and other effects are only felt when one is sick and during recovery period which is only about 2 weeks out of 2-3 months. So minus the 2 weeks you have all the other time within the 2-3 months to work out and build muscle. But the main problem lies in the fact that every 2-3 months those prone to malaria usually lose about 2 weeks of work out due to malaria. Think of all the obstacles in your way of working out: your job, procrastination, time management, etc. Now imagine having to lose about 2 weeks again every 2-3 months.
Furthermore, losing only 2 weeks is for those people like me who make sure to take malaria medicine every 2-3 months because most people do not do that due to the fact that in many people the symptoms of malaria are not so severe, they only feel lazy and tired and can't workout, many people ignore it at this point. This means they go weeks upon weeks unable to work out properly or work out at all before finally treating their malaria. At the end of the day they've lost a month or more feeling down from the ailment and down during recovery time. This is really huge and unfortunate.
My Personal Experience
I myself have been building my muscles since 2012. I take breaks due to exams, work, and ailments but I've kept it on since 2012. I live in Nigeria and I'm also one of those who are prone to malaria and I've experienced all I've talked about here, in fact one of the reasons why I wouldn't post a current photo of what my muscles look like now is because I've just finished losing my own 2 weeks right after losing about a month to some other health challenge I had (I talked about it here).
But here is a photo of me which I took some years back when the going was better, you just gotta make do, I've been better but didn't take photos, I'll get there again for sure: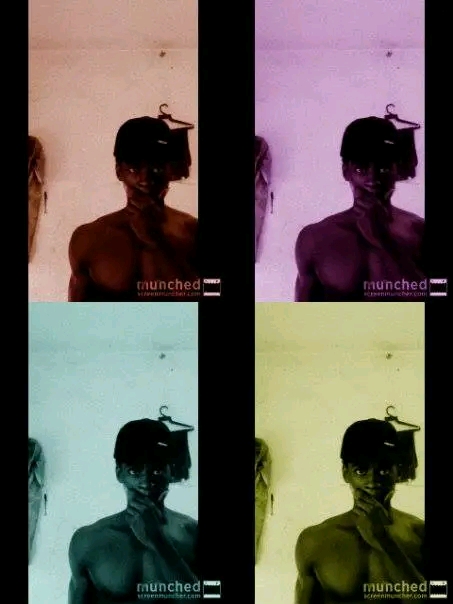 The way it usually goes is that I work out, build for about two months then I fall sick and lose about 2 weeks (I used to lose more when I didn't know to take medication promptly), then I'll start building again imagine when I can't build well enough with the time I have before I fall sick due to work and the other millions of things that distract a person. Then I fall sick on top of that and have to start building again after losing the 2 weeks plus other days/weeks lost to other things. It's a real struggle out here, I tell you.
In Conclusion
Now I'm prompt with my medicine but it's important for one to make sure to seek their doctor's advice before taking their malaria medicine as frequently as I do. Also note that not everyone is prone to malaria in tropical countries. The genotype susceptible to malaria is quite as common as that which is immune to it.
---

---
Roll with

@nevies

, I run a Humor, deeper thoughts and sex talk blog here on Hive🌚

Donate: BTC: bc1qlpu8rqftnn9r78dajpzf9p0ueqkvzdvzeayrtd ETH:0x7168800F3b7499A2dd32B4C8Ae0EFA0F68A93800 LTC: ltc1qx0r3nym5hpq6mxvfkl3dzs2ap455aefh9rjq07
Posted using Proof of Brain