Introduction
---
Greetings from this part of the world, few days ago I started writing about the life lessons we can learn from the clouds. Today I will be concluding the writings. Out of the pictures of clouds my friend uploaded on her WhatsApp status, there is this one that is outstanding and a new life lesson learnt from it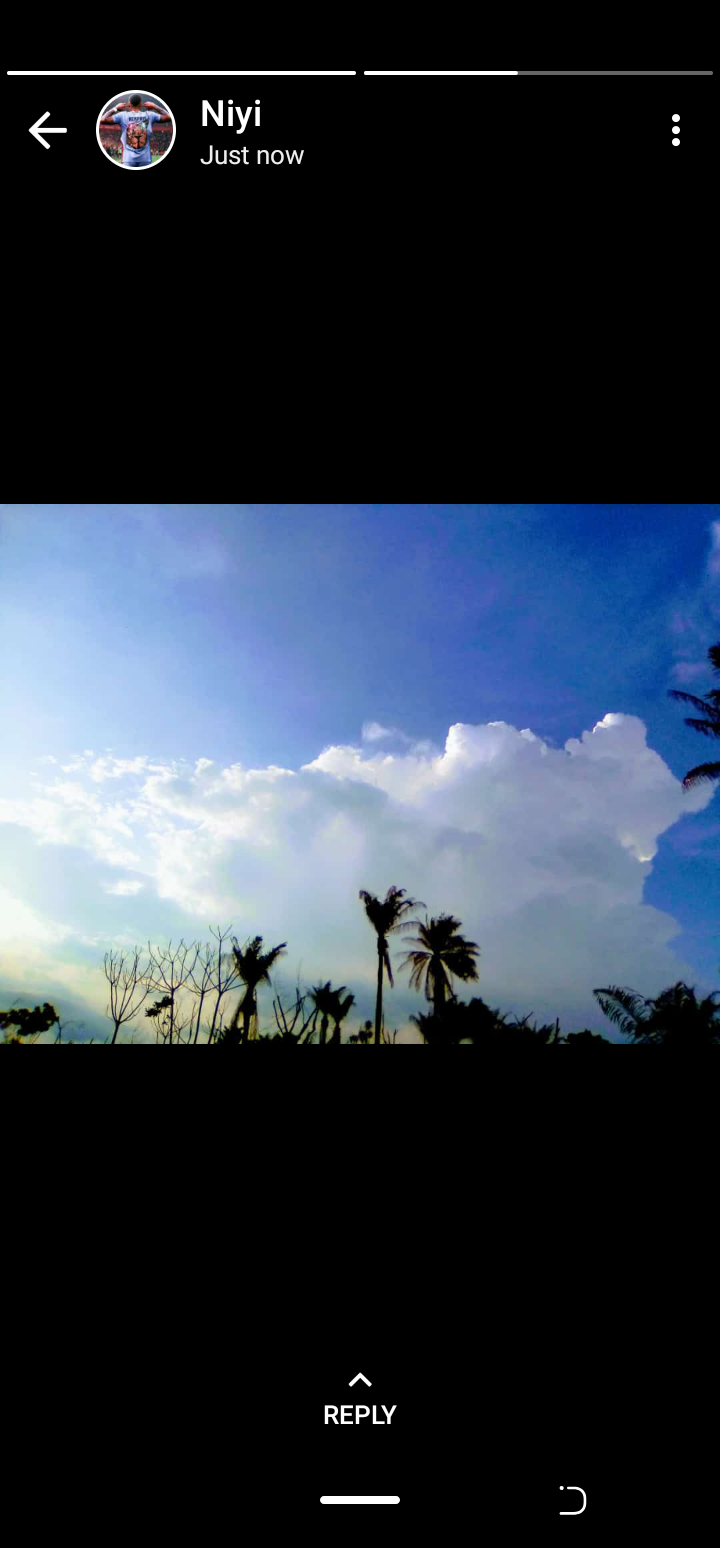 Screenshoots From Niyi WhatsApp Status
Clouds are non living things yet they're dynamic
---
A cloud is never motionless. It's always shifting and changing. While you may be able to witness a specific formation or shape for a brief length of time, clouds are constantly in motion, changing their shapes and moving in different directions. So, what's the amazing thing?
Lesson Learnt From This
---
Our entire lives should be dynamic. Let's talk about economic dynamism for a moment. The last year's pandemic (covid-19) outbreak, should have taught us that relying on a day job or a single source of revenue is dangerous. Those who did learned the hard way. As a result, you should consider diversifying your sources of income. So that if one of them suffers a major setback, you can fall back on the others. Being dynamic also entails pushing forward without looking back. If you've made a bad decision or have regrets in the past, learn from them and move on. That is what it is to be dynamic. Just like the clouds that is never motionless, it keeps moving around changing formation, you won't become stuck if you think and act in a dynamic way. Furthermore, if you keep pushing forward, you will constantly make progress.
Conclusion
---
Allowing yourself to be drawn back is a mistake since time does not wait for anyone. If there are things you haven't done properly, such as not saving enough or spending recklessly, dynamism requires you to make swift changes and move forward. Don't stay in one place, act now and you will see a big progress.
A big appreciation to Almighty God, he has always been there for me through thick and thin. I return all glory to his name. I wouldn't leave without mentioning my friend (Niyi), the pictures she uploaded on her WhatsApp status really inspired me to write this post. I hope you have learnt something unique from the clouds.
Thank you all for reading!
The Image used are screenshoots taken from my mobile phone, Tecno Camon 12 pro
---
---
Posted via proofofbrain.io