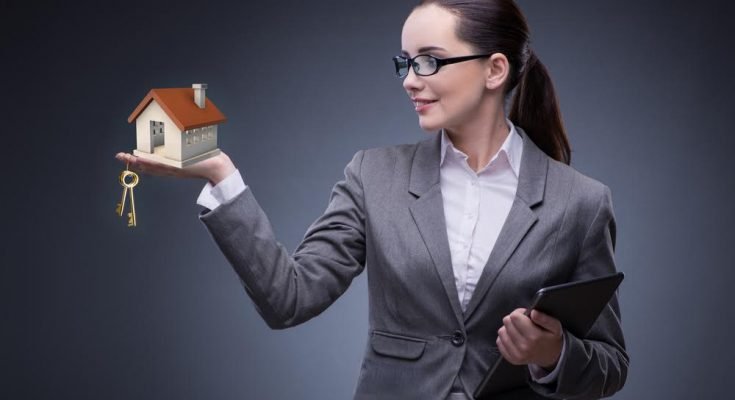 Who is like me, whose heart roams outside?
New Year's Eve is 30. It should be a wonderful time of reunion and joy, saying goodbye to the old and welcoming the new, but I once owned a home, but I can't go back.
The family, strict father and mother, joint management, brothers and sisters, live in harmony. Even though material poverty once happened, warmth was always there.
While making food in the afternoon, the two girls were playing and playing, and I was suddenly touched: "Look how happy you are. You can go back to eating mother-made during the New Year. And I, the one who was waiting for my return, is no longer around. ." Speaking of this, it's the same as every time. For 14 years, when I thought of my mother, tears flowed from the bottom of my heart, afraid that the children would see my sadness, hide in the bathroom, turn on the faucet, and cry.
I called my mother and no one answered again. My home used to be, I can't go back anymore.
At the end of the year, I saw other people packing their bags and getting ready to leave; I saw other people waiting in line to buy tickets, I felt like an arrow; I saw other people taking their children and going home... They were very jealous and sent blessings. But when I turned my head, I sighed inwardly, I also want to return to my hometown, but who will be waiting for me at home?
Even though the old man is here, he has moved to live in the city. When faced with the wife he found later, we would call mom out of respect, but it felt uncomfortable. The one who gave birth to you is mother, she has been sleeping on the ground forever.
After my mother left, even if we returned to our hometown over the new year, the time spent with my father was time spent eating, three hours at most, and we couldn't say a word about caring. Book a table of food at the hotel, and everyone is considered reunited. After eating and drinking, putting in money for the parents, and giving them New Year's gifts, and the party was over. He has a new emotional home, is accompanied by someone, is in good health and full of energy. He doesn't need us to worry too much, that's already very good.
Someone always asks: Why don't you go back to your hometown for the New Year?
Sometimes I will say, because my hometown is too cold. (But where I have lived for more than 20 years, when I was young, I lacked food and clothing, and I was not afraid of the cold. Now I have enough food and clothing, and I am afraid of the cold?)
Sometimes I will say, because there is no money. (But even when the economy isn't good, you can still make a total of $300 to $200 when you get home over New Year's.)
...
In fact, I understood in my heart that no matter how many reasons there were, there was no second reason.
The only reason is that the person waiting for your return actually left.
After marriage, there are two places to return to, the husband's house and the birthplace. In the absence of my mother, the house has collapsed. The mother-in-law is still there, but she has the sequelae of the stroke and is uncomfortable to move. After his father-in-law died, he lived with his brother-in-law. My sister-in-law is also a family member. After we came back, we were all good, but they were also a big family. They are in their fifties and have children and grandchildren. We went back and added the four of us. They harass them for food and lodging. They also had difficulties. All these years, I really didn't want to burden them.
The house we built after marriage was never occupied. At that time, I felt spacious and bright. Twenty years later, the surrounding houses have set up small western-style houses. On the contrary, rundown, and there is no such thing. The decor is even more dilapidated. When the father-in-law was alive, he had cleaned the room, the doors and windows were well-fitted, the floors were smoothed, and the beds and wardrobes were placed almost uninhabitable. A few years ago during New Year's, our family of four squeezed the bed, covered it with a blanket that had not been dried all year, saw cobwebs in the corner, and listened to the squeaking of mice.
The children said, so close to the county seat, let's stay at the hotel at night, and return to accompany grandmother during the day. But I always feel wrong, I have to go with my relatives and friends. I will chat with parents in the evening and talk to me. When I came home, I would still stay in the hotel, and my neighbors would laugh at me.
But even if the house is renovated, I still come back to stay for a few days every year. Cleaning, tidying things up, pots and pans, oil, salt, sauces and vinegar all have to be a hassle. We have been working hard for a year. I really don't want to be too tiring and troublesome for the New Year.
My sister said, come back, you really have no money? Then I'll give you the cost of the trip.
My sister said: Come back, I will bear all the food and accommodation, you just need to open your mouth.
But I know in my heart that the more relatives there are, the more afraid to disturb them. The brothers are also in their own family. They have worked hard for a year. It's time to enjoy the New Year. I really don't want to bother them.
I can only entertain myself. Fortunately, there were many sisters and brothers on both sides, in-laws and families who gave birth. Every year, someone comes home to accompany parents, so parents can't blame us.
Classmates reunion, watching everyone remember the sweetness of youth together, and looking forward to future happiness, why don't I want to participate?
The most important thing is that after the reunion, the heart has no place to live, even if it returns to the hometown, it seems to still be wandering.
At the end of the year, it will be at the end of the night, a thousand miles away.
I can't go back, who's to cower?
Today, we are parents and homes of children, support children, value the present, and love small families. People have been like this for generations. As children grow up, they must get used to being separated from their family of origin.
If you have a hometown with parents and mothers, I hope you will come home every Spring Festival. And I can only miss my hometown. The original house is incomplete. Fortunately, the house of the new students was warm. After all, home is here, hope is there, home is where love is.