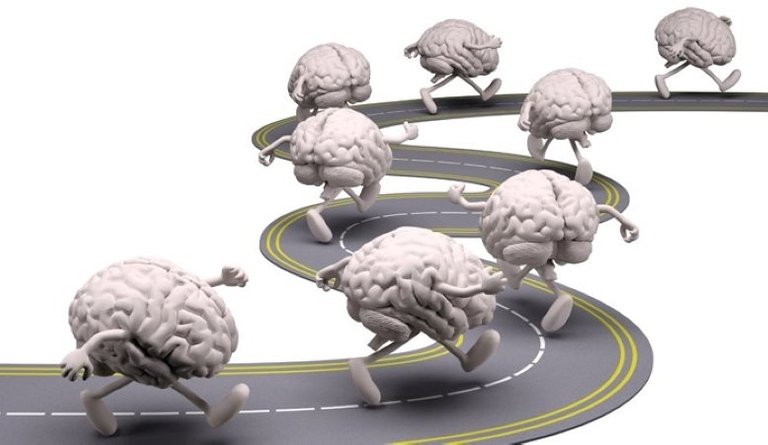 Image is downloaded from contest announcement post
Good day friends. It's another bright new day from the West of Africa and am reaching you from Lagos.
You might have seen the #PoB hashtag all over the hive blockchain and might be wondering what all that is about. Proof of brain, is a community on hive where all you need to do is just to apply your sense of thought. As the name applies, using your thinking faculty to ponder of topical issues is majorly using the brain.
#proofofbrain is a general purpose or topic community on hive that rewards you with POB tokens. The token can only enter circulation through rewards earned from participating or engaging on proof of brain activities.
PoB is defined as:
POB is a pure 100% Proof of Brain (PoB) token meaning that the only way the token enters circulation is through PoB rewards that are earned by posting and by curating content with POB staked. 1 token has been issued to @proofofbrainio to enable staking. There will be no more POB tokens issued except through PoB rewards. Like bitcoin mining, rewards decrease by 50% every 4 years.
There are no proof of mining or proof of stake rewards. There will be no tokens issued to a founder or a team. There is a 10% beneficiary percentage when posting on proofofbrain.io. Funds from the beneficiary rewards will be used to maintain proofofbrain.io.
My first contact with the token was in the hive-engine from where I began to find more. Many thanks to folks like @kenecbukwu97 who took time to tutor me on how to go about the community and what it is worth being around here.
To be abreast of what transpires in the community, a closer view of activities, you may need to log into proofofbrain.io using hive keychain just like every other subsidiaries of the hive blockchain from when you can engage on hive.
As usual, the need to earn drives people like me to try out many communities on hive, on locating the proof of brain community, I decided to dig deep into what transpires and now the community operates. The more I dig, the more I find the goose laying the golden egg.
The community expects thoroughness and originality when you are posting your work here. Topics on finance, health, thoughtfulness and a lot more can be shared.
The technology behind the #proofofbrain is designed so it is accessible to all and interested fellows who can easily peruse the site for better engagement.
To participate fully and benefit from the crypto space, proofofbrain (POB) is the best place to be.
Equally, you can stake your tokens and share profits with other stakeholders.
To read more about this contest, you can read the announcement post Here
I am inviting @projectmamabg and @cool08 to participate.