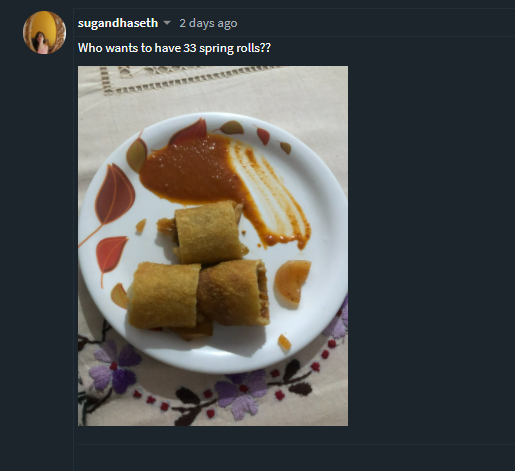 People in Proof of Brain do have brains and used them in the Greedy Yellow Bird contest. Check it out here .
I was amazed with the participation, creativity and wit of the contestants. They won big time delegations.
The game was working even better than usual and everybody was counting comments correctly. They learned to count the comments made only on the main post not comments on comments. They learned not to count automated comments. Things were going smooth, too smooth.
Things were beginning to look boring and that is not what the game is about. I know there is a problem with edits so I do not allow comments with edits to be counted. Well I thought then it wouldn't hurt to add some non valid comments from time to time.
This started at what should have been comment #22.

Then things became messy. Our friend @trostparadox.pob through in an imaginary number 23i. Oddly enough that comment was not at the 23 place but at the 22 place. For a while all the comments were off just by one number.

That's when @sugandhaseth stepped in with her Spring Roll comment. You can see that she did not use the "Comment # ___". But I had no rule that each comment had to use the "Comment # ___" to be valid. A comment is valid as long as it has a number in the comment.
She continued comments like this even giving us numbers from her clock at home and finally telling us how many sandwiches she had for breakfast. Good minded people like @vikbuddy and @funshee continued to count only comments with the format "Comment # ______" although I had written no rule about making sure the comment number was in any particular pattern. The rule was that a number needed to be added and @sugandhaseth did add a number.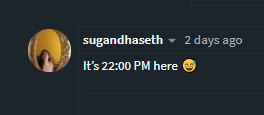 After @sugandhaseth had entered her comment...
It's 22:00
...then other comments came in like @d-pend saying:
I'm going to say we're at number 35vqtczx.
He is very honest. The rules say:
Do your best to number your comment. I will not tell you if your number is right or wrong until the contest is over. Some people might miscount. That doesn't make their comment invalid. It's up to you to do your best.
He did his best to number the comment. This rule did allow for some fudging. Although I did edit my first comment I did not edit the comment for comment number 38. I numbered the comment with the symbol for an irrational number.
Now the count was messed up by three. I felt that I should at least let everyone know what number we were on at #41 so I made a comment with a big hint and then erased the comment so only those who really wanted the 40 POB delegation badly enough to check the blockchain would get it.



That's where @sugandhaseth came in and swooped up comment #41. Nobody would have guessed that she was comment #41 but I have a feeling she knew it too well. She really does have a brain.
From there is was just a couple comments to #51.

I'm glad to see people using their brains and interaction on Proofofbrain. I will provide a rule in the next game stating that comments with the format: "Comment # _____" are valid comments. I'm apologize for any unnecessary confusion. You are free to add any numbers you like as long as you use that format.
comment #11 winner --> @funshee -> 10 POB delegation
comment #21 winner --> @buffalobison -> 20 POB delegation
comment #31 wins -> @blezyn --> 30 POB delegation
comment #41 wins -> @sugandhaseth --> 40 POB delegation
comment #51 wins -> @d-pend --> 50 POB delegation
delegations are good for one year
I will send the delegations tomorrow as well as two prizes for most consistent participation To @vikbuddy and @funshee.
---
Posted via proofofbrain.io