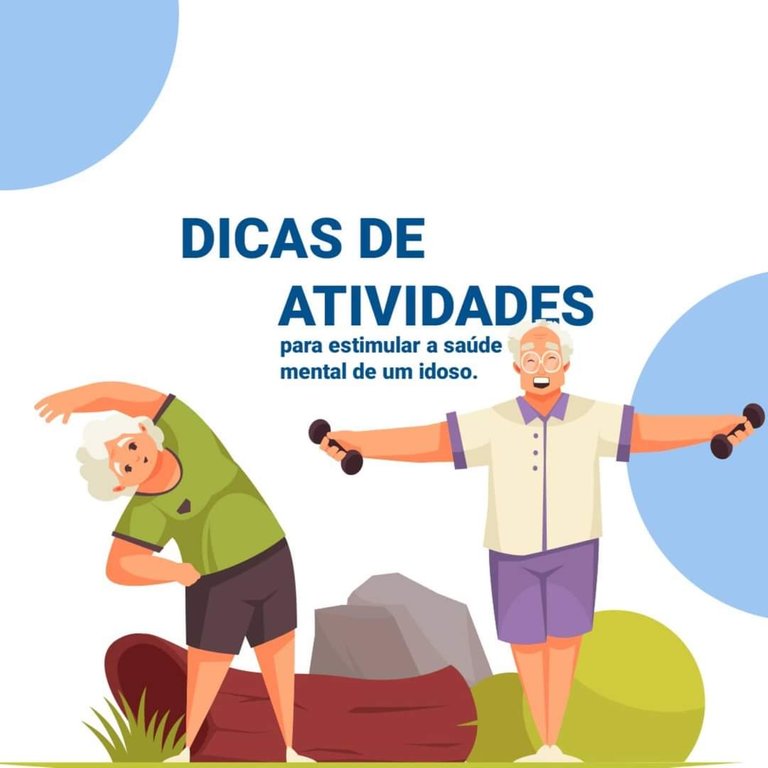 EN
Enjoy the best age in the best health possible.👴👵
Health promotion for the elderly is essential. There are particularities in the aging process that need to be closely monitored.
Taking care of your health is not a preciosity. It aims to improve the quality of life in this very important period.
Therefore, I have separated some essential tips for those who want to have better mental health in old age. Are they:
✅Take care of the nights sleep
✅Do regular physical exercise
✅Try to learn something new
✅Join a social group (club, hiking group)
✅Exercise the mind with manual activities
✅Watch out for the risk of falling!
✅Vaccine up to date!
---
PT-BR
Aproveite a melhor idade com a melhor saúde possível.👴👵
A promoção de saúde do idoso é fundamental. Existem particularidades no processo de envelhecimento que precisam ser acompanhadas de perto.
Cuidar da saúde não é um preciosismo. Visa melhorar a qualidade de vida nesse período tão importante.
Por isso, separei algumas dicas essenciais para quem quer ter mais saúde mental na terceira idade. São elas:
✅Cuide das noites de sono
✅Faça exercícios físicos regulares
✅Experimente aprender algo novo
✅Participe de um grupo social (clube, grupo de caminhada)
✅Exercite a mente com atividades manuais
✅Atentar-se ao risco de queda!
✅Vacina em dia!