Glad to have my first blockchain-based domain!
🚀 https://unstoppabledomains.com/d/macrodrigues.x 🚀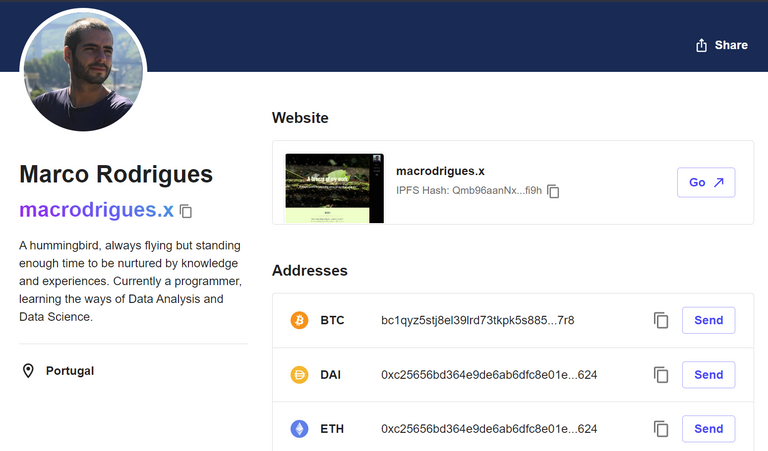 Unstoppable Domains allows you to replace cryptocurrency addresses with human-readable names, host decentralized websites and simplify crypto payments. I believe in the future it will ease even more the access to the Web3, and the utilities shall be endless.
Price 💵
The domains are not the cheapest out there, the good news is that you only pay it once, and it's a NFT domain, which means it's yours for good (if you don't sell it 😆). Most of the domains out there, you need to pay a subscription, which in a couple years can be a good amount of money spent. The prices range between 20$ and 100$, and the domains can be minted in both Ethereum and Ziliqa blockchains. Ah, and of course, you can pay with crypto! See the domains available below:
I decided to go for the .x domain. I picked this one, because it seems a catchy domain for a portfolio page and for crypto transfers, also it is more general. Buying the right domain, will always depend on your needs, maybe if you are thinking about building a NFT digital album website go for .nft, if you plan to build a DAO (decentralized autonomous organization), go for .dao, and so on.
Note that you can always sell your domain for a higher price if you pick a name that might be in high demand in the future. In that case, you have two available options, either sell it directly in unstoppable domains or in Opensea (NFT marketplace):

If you're already interested and looking for a discount, try my referral below, and you'll get a 10$ credit:
Website 💻
If you want to build a website using your domain, you have three available options. You can use the templates provided by the Unstoppable Domains. You can create your own website and upload it to IPFS (interplanetary file system). Or you can just link the website to an existing IPFS.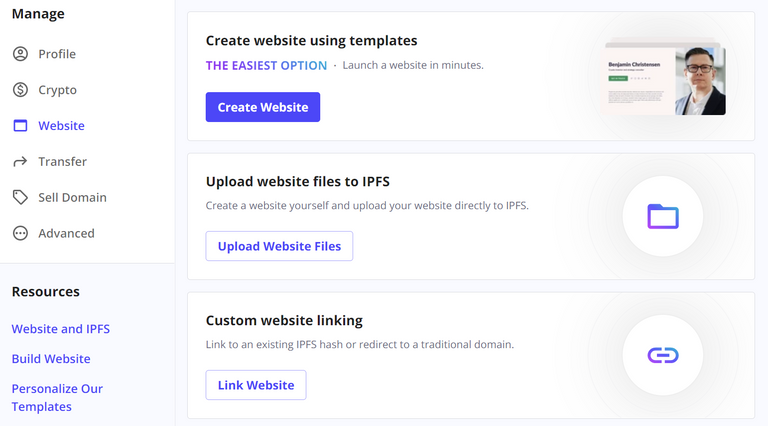 I went for the easiest way, and I chose a pre-defined template from unstoppable domains.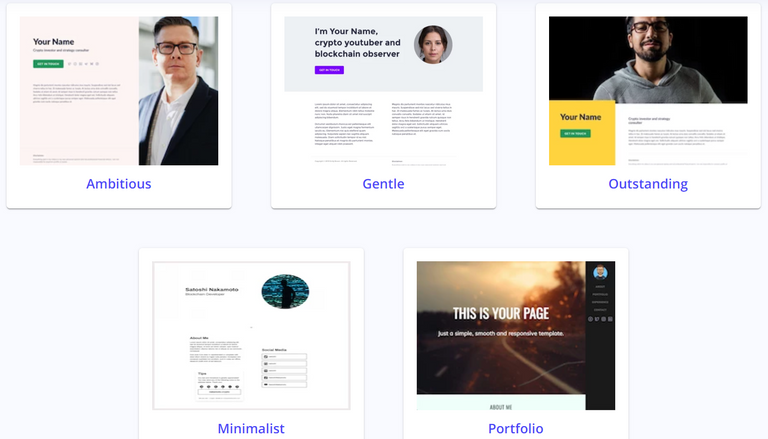 I picked portfolio, because I wanted to have an easy to follow web page, that I can later put it on my CV.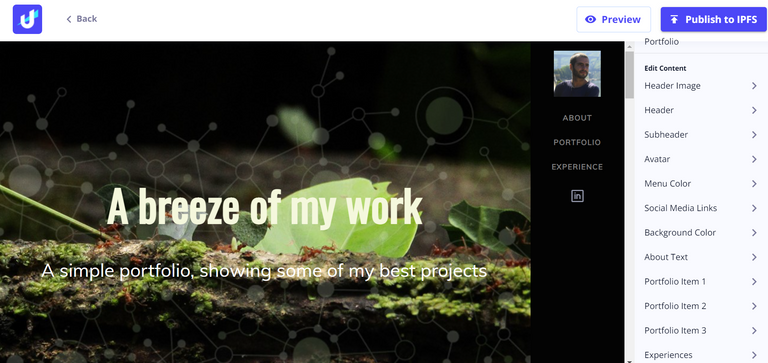 Porfolio Page
The edition is very simple and straight forward, which is very good for beginners. However more experienced designers will feel disappointed, I hope in the future they will have a more robust website builder. But never forget that you can always create your own website, no need to pick the easy way like me 😄.
Crypto Addresses 🔐
I find this feature really useful, because you can select as many crypto addresses as you want, and only by typing the domain name, the cryptos will be automatically redirected to the addresses you defined . Isn't it great? 😍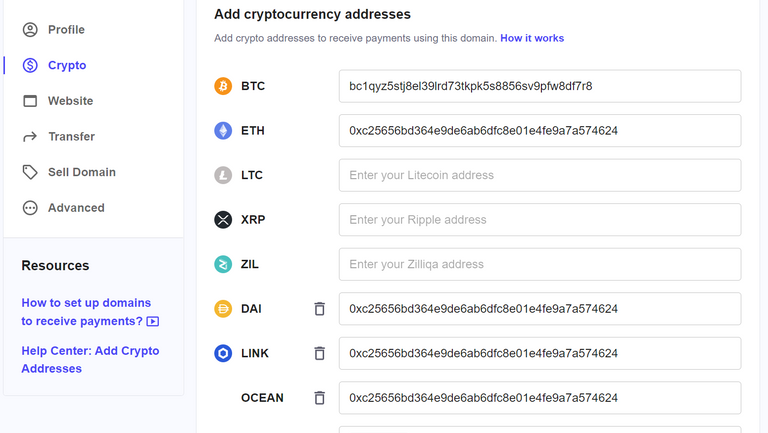 Let's give a quick example, I add a Bitcoin address to my domain and also an Ethereum address. A friend sends me 1 ETH by typing macrodrigues.x, the crypto will be automatically deposited in my Ethereum address, in the same parse, if someone sends me BTC to macrodrigues.x, the BTC will be deposited in my BTC address. Basically no need to show different addresses for different cryptos, just send your domain!
Final Thoughts
I think that Unstoppable Domains grew a lot since they first started, and they seem to be innovating. Also don't forget, it is a NFT, and one that actually can be useful, not only for speculation proposes.
Finally remember the ENS airdrop a couple of months ago? Well, we never know if Unstoppable Domains might do the same in a near future 🙃
Links