Throughout my 21 years of life, I've come to believe that religion is composed solely of blind faith in one, or multiple, supernatural beings. The faith that the metaphysical, everything underlying it also, is governed and adjudicated by omnipotence. I, however, ultimately believed in a more scientific approach in regards to the abstract concept of God. I did think that science had a more codified outlook than what the scriptures presented: If science cannot establish a foundation for the existence of God, then it's unreasonable to espouse such a defunct conception of God.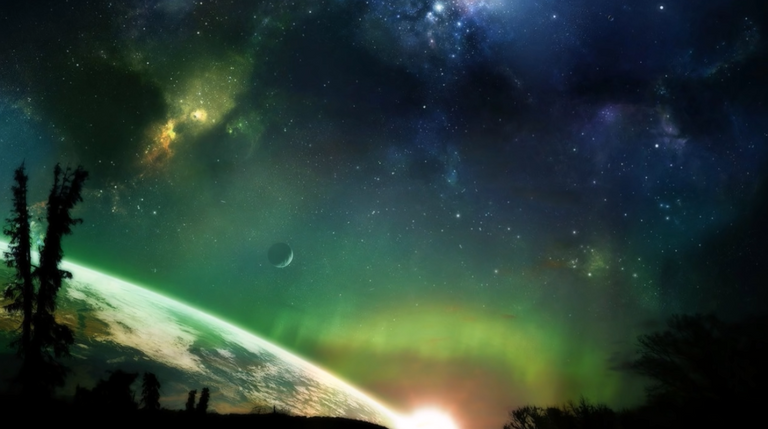 Moreover, this is further cladded with arguments that God's merciful traits contradict human suffering and tragedy, alluding to the problem of evil. As well as the dubious morality involved in some of the teachings and revelations, considerably in the New Testament. All of which is further complicated by fact that God cannot be proven incorrect or falsified, if not proven to exist anyway. This has all been used as ammunition against Abrahamic religions, notably Christianity, leveled on its failure when it comes to aligning with our natural moralities independent of religion. Considering all of the aforementioned, it becomes unreasonable to believe in such an outmoded conception of reality in which God is the center of. Out of the many publications I've read tackling subjects of religion in tandem with atheism, one has stood out for me in regards to leveling those arguments in disbelief of God.
Perhaps the ultimate asymptote towards the truth in the dynamics between God and humans comes from the late Dr. Paul Kalanithi, a neurosurgeon: The inherent problem that buoys itself upon championing atheism by way of science is that, by the same token, you are forced to abandon fear, love, hate, hope, meaning and all that makes us fundamentally human altogether. If the argument is that science cannot prove and quantify the existence of God, then wherefore can it not prove and quantify the existence of our emotions? "In other words, existential claims have no weight; all knowledge is scientific knowledge."
Science is bordered within nature, inapplicable to our most visceral feelings, and certainly inapplicable to God. Even within those boundaries, we can only asymptote towards the Capital-T Truth with our methodologies and approaches. Yet, I do still hold the belief that there is much more insight to be harvested if we synergize both science and religion. Therefore, we assume that there is no clear demarcation between science and religion. Both are obviously based on reason, but only one is spearheaded by empirical observations whilst the other by leaps of faith. Science is defined as "knowledge that has been tested and confirmed through observation and experimentation." Therefore, as Kalanithi concluded, science is the production of "manufactured objectivity."
The natural next step of this conclusion, however, is that science cannot be used to extrapolate and make sense of our innate, human feelings and emotions. This is where religion, and the associated discovery of our souls, come about to fill that gap. In embracing religion, perhaps we do not just embrace the sole controversial belief that God created the universe, but also we utilize God as a supervising body to uphold the core values all religious scriptures preach—Generosity, love, courage, respect and peace—which has made the subject of religion a very interesting topic to indulge in for me.
Furthermore, I think the definition of God has become bloated, at least eerily misrepresented, in modern times. Then, the prototypical God, I propose, is seen as the projection of our very own sentimental need to believe in something. The belief that we will be rewarded each according to the weight of our actions amongst each other in the afterlife.
Conclusion
Ultimately, it's my opinion that it's much too optimistic to think that science will eventually answer all of our questions, especially regarding the existential. Many questions will remain unanswered. As Kalanithi lamented, the realm of the existential is governed by revelations, out of the reach of the empirical.
---
Posted via proofofbrain.io