This week has really gotten away from from and I don't think I have added to the Water series this week. So here it is.
These are large clay jars that are filled with water. The clay has micro pores on it and minute amounts of water eventually make its way to the surface of the pot. It then evaporates when when it does this because of the phase change from solid to liquid it in turn cools the jar. The water in the jar is cooler than the ambient temperature. This can also work with things that are not water by putting a moist cloth over the top of the jar as the water evaporates it cools the interior of the jar also.
This was taken in the Upper West region of Ghana here the humidity is very low so evaporative cooling works quite well.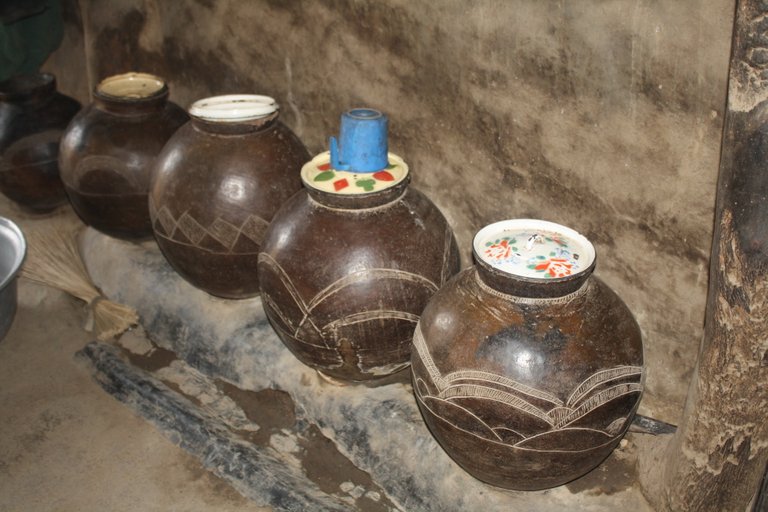 The rest of the Water series:
Post 1:
https://www.proofofbrain.io/hive-150329/@leifasaur/water-series-part-1-sunset-on-the-black-volta-river
Post 2:
https://www.proofofbrain.io/hive-150329/@leifasaur/water-series-part-2-a-kings-funeral
Post 3:
https://www.proofofbrain.io/hive-150329/@leifasaur/water-part-3-the-source-of-life
---
Posted via proofofbrain.io