Marijuana is a mind-altering drug and is a mixture of dried, shredded leaves, stems, seeds, and flowers of the hemp plant. Marijuana, which can also be called igbo, ganja, weed, morocco, indian hemp, pot, hash, cannabis. The main active chemical in cannabis is THC (delta-9-tetrahydrocannabinol).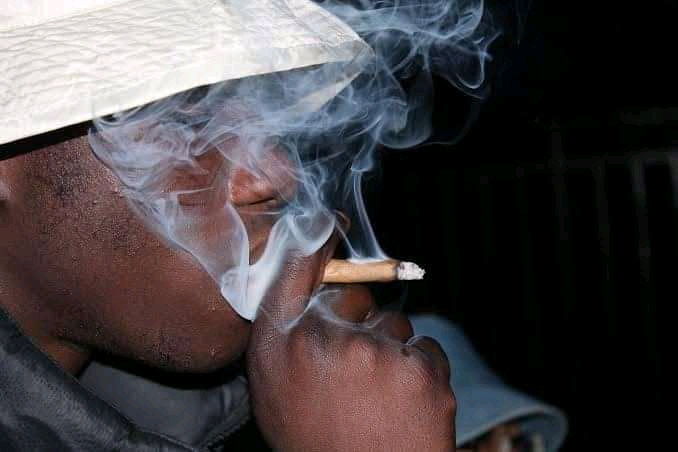 The effects of cannabis on the user vary depending on how much THC it contains. Marijuana smoking can produce a distorted perception and cause feeling of anxiety, sadness and euphoria which can make users to misbehave. The part of the brain that control emotions, memory, and judgement are always affected by cannabis use. Smoking marijuana cannot only weaken Short Term Memory (STM), but can block information from making it into the Long Term Memory (LTM).
Use of cannabis can interfere with performance at work or at school and lead to increased risk of accidents if used while driving. Long term heavy use of cannabis has been found to produce abnormalities in certain parts of the brain.
Cannabis use is associated with other mental health problems. People who use cannabis are more likely to suffer from a range of other mental health problems, including anxiety and depression. Also cannabis use by adolescents and young adults has been found to increase the risk of developing psychosis, particularly in persons who are vulnerable because of a personal or family history of psychosis.
➡ Strategies for the prevention and control of Cannabis use (Marijuana).
◼ Government at all levels in conjunction with National Drugs Law Enforcement Agency (NDLEA) and other relevant law enforcement agencies should work aggressively towards the eradication of all illegal sources of hard drugs including the farms where they are planted.
Think Health, Not Drugs!
Stop smoking Marijuana!
References:
◼ Lubman DI, Yucel M, Hall WD. Substance use and the adolescent brain: A toxic combination? Journal of Psychopharmacology.
◼ Arseneault L, Cannon M, Witton J, Murray RM. Causal association between cannabis and psychosis: examination of the evidence. British Journal of Psychiatry.