Yesterday we went to visit the city of Savignano (full name Savignano sul Rubicone). This small city, whose population does not exceed 18,000 inhabitants, is located within the Emilia-Romagna region in Italy. Upon arrival we found that that same day a regional festival was held where there were live bands, food and drink sales from local producers and an exhibition of cars of all kinds, from vintage cars to modern cars.
And to my surprise, within the great variety of cars that were in the exhibition, I found in the middle of it a car that I never thought I would see in my life.
The Isetta BMW 600!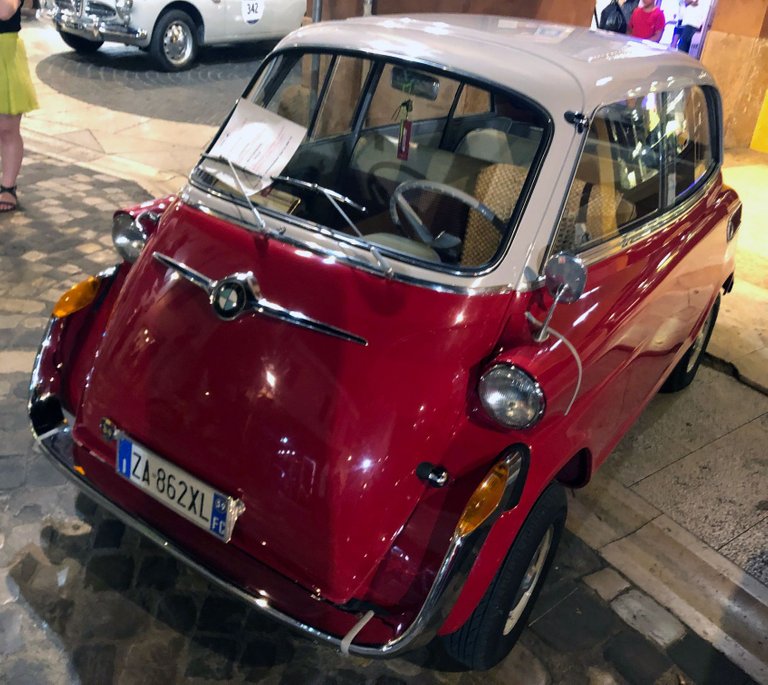 And I say to my surprise because very few cars of this model were made, as far as I know, no more than 180,000 units were produced. And that amount is distributed among several countries in the world, the largest amount being produced in Germany, but they were also produced in Brazil, Argentina and France.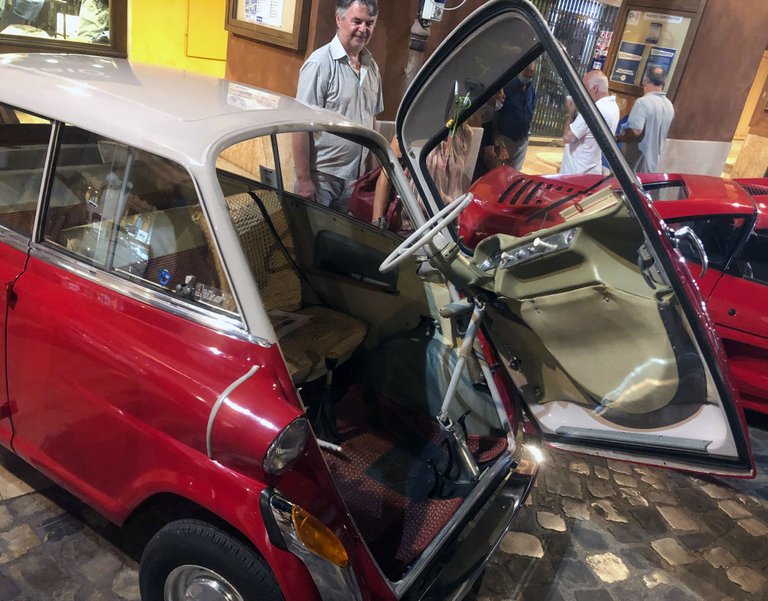 It is a rather strange car, not only because of its small size (reason why it belongs to the group of so-called micro-cars) but also because the door to enter is placed at the front of the car.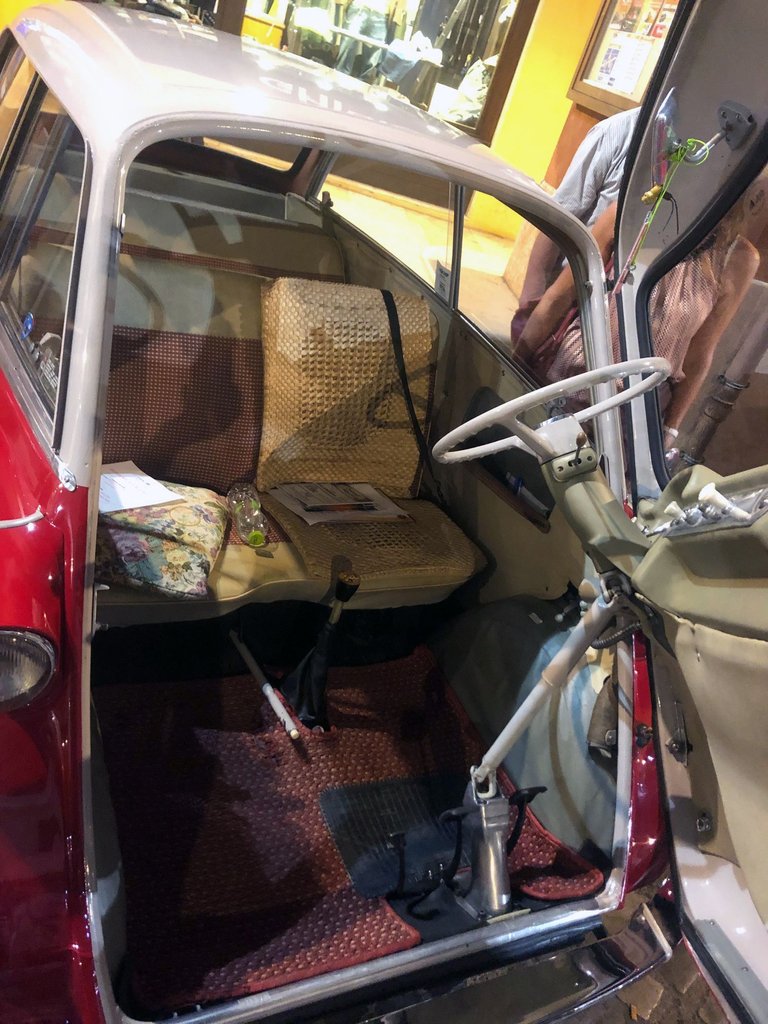 This was the largest model of the Isetta in which the driver of the car could ride together with three passengers. It has two small rear doors so that the two passengers sitting in the back can enter.
The spare wheel is literally put inside the front door. This can be done because the wheels used on these cars are motorcycle wheels, smaller than normal car wheels.
And of course, the engine is also from a motorcycle. From what I know, this little car manages to reach 100 km / h of speed (or at least it could in its golden age). Nothing bad!
I have found a very interesting video of only 6 minutes that narrates a bit the history of the Isetta BMW 600. I think this video is more interesting to learn more about this strange and at the same time curious car than any link to Wikipedia or a web site of those.
Enjoy it!