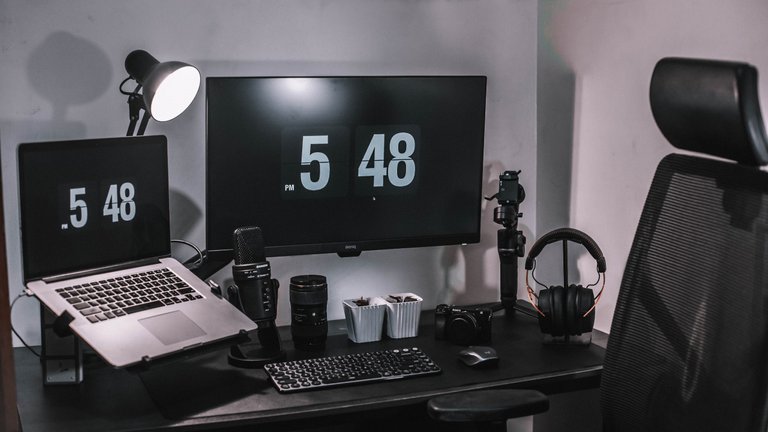 LINK
We can see that the use of a workstation is not 100% essential, instead a personal computer can be used, it works in a basic way, satisfying everything that a basic or medium level user may need for the company, as long as when we talk about small businesses and non-specific sectors of it.
In the case of workstations, they are designed in a personalized way to the type of task that is carried out. Whose positions are jobs that require more resources and are more complex.
If we refer to hardware, a personal computer, because they have less memory capacity and less power, are not as specialized as other types. In the case of workstations, they use specialized hardware to have greater performance, more speed of reading and writing as well as data processing, in these teams they run technical and professional application programs.
Another factor that we must take into account is the price factor, in the case of personal computers, prices can vary a lot and said equipment is much more accessible than a workstation.
And the price in all situations is taken as a very important decision factor since prices can vary a lot anyway always much cheaper than one is doing the job, while the workstation requires more investment since its components They must be of quality and maximum performance.
In this way we get a brief idea of ​​what it can take us to have a personal computer or a workstation to carry out our work tasks, we can choose the best option according to these three points At least.
---
ESPAÑOL
---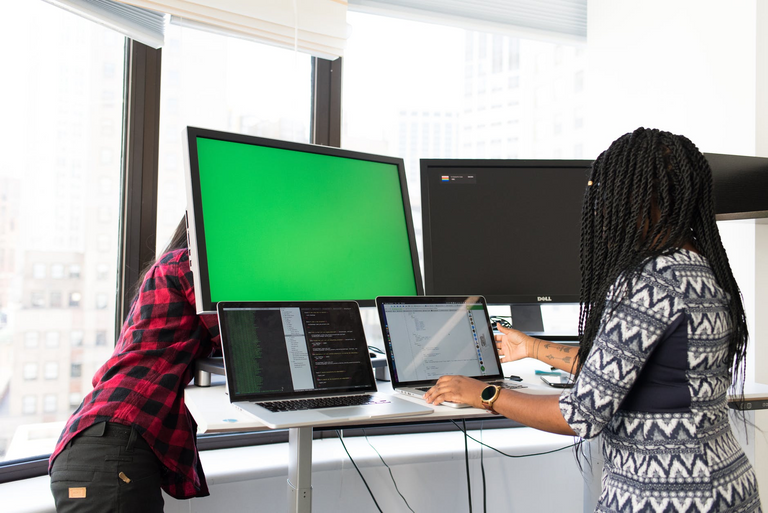 LINK
Podemos ver que el uso de una estación de trabajo no es 100% indispensable, en su lugar se puede utilizar un ordenador personal, este funciona de manera básica, satisfaciendo todo lo que un usuariode nivel básico o medio pueda necesitar para la empresa, siempre y cuando que hablemos de pequeñas empresas y sectores no específicos de la misma.
En el caso de las estaciones de trabajos son pensadas de manera personalizada al tipo de tarea que se lleve a cabo. Cuyos puestos se realizan trabajos de mayor exigencia de recursos y mayor complejidad.
Si nos referimos al hardware, un equipo personal, debido a que cuentan con menor capacidad de memoria y menor potencia, no son tan especializados como otro tipo. En el caso de las estaciones de trabajo utilizan hardware especializado para tener mayor prestaciones, más velocidad de lectura y escritura así como también de procesamiento de datos, en estos equipos corren programas de aplicación técnica y profesional.
Otro de los factores que debemos llevar bien en cuenta es el factor precio, en el caso de las computadoras personales, los precios pueden variar mucho y dichos equipos son mucho más accesibles que una estación de trabajo.
Y el precio en todas las situaciones se toma como un factor de decisión muy importante ya que los precios pueden variar mucho de todas maneras siempre mucho más barato que uno está haciendo el trabajo, mientras que la estación de trabajo requiere mayor inversión ya que sus componentes deben ser de calidad y de máximas prestaciones.
De esta manera obtenemos una breve idea de lo que puede llevarnos tener un ordenador personal o una estación de trabajo para realizar nuestras tareas laborales, podemos elegir la mejor opción de acuerdo a estos tres puntos Por lo menos.
Muchas gracias por visitar mi Blog!