Would it be a good idea to cover the sun?
Would it be a good idea to cover the sun?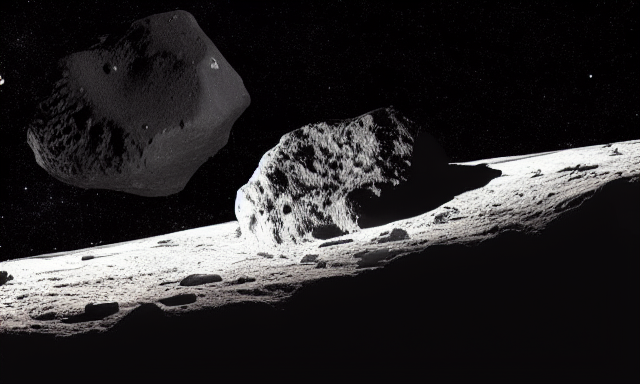 Image created by me in playgroundai
A couple of weeks ago some researchers launched an idea, very crazy, but very crazy; which made me think a lot, it would be a danger that a large asteroid hit the moon, an asteroid of many kilometers.
And the answer is yes, it would be a tremendous danger, first of all, I tell you that asteroids larger than 10 km are all localized, there are many asteroids to be discovered, but those that remain to be discovered are small ones of 150 or 300 meters and less. , there are some of a kilometer that can still be discovered, especially in the area between the Earth and the sun, but they would already be a handful and it would be very bad luck if one of them hit the earth against the moon, it would be bad luck tremendous.
In the case of a large asteroid impacting the moon, not now let's put it in the distant future, it does entail a risk, because an impact against the moon of that size raises a large amount of material, enormous rubble and fragments of tens of meters that they can end up hitting the earth and here comes the crazy topic, that the scientists had proposed, they had proposed using lunar dust to cover the sun and thus reduce the increase in global warming.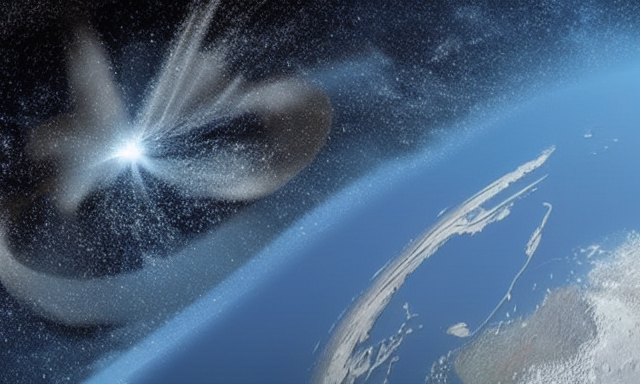 Image created by me in playgroundai
It would be thousands of tons of lunar dust scattered around the planet, in current terms it would be a pretty crazy idea, because to begin with throwing that lunar dust into the upper layers of the atmosphere or putting it into orbit of the earth is very dangerous, you are putting more garbage within an area that is occupied by space satellites, even small dust fragments can cause as much damage as a bullet.
In theory the idea is not so far-fetched since that scattered lunar dust could slightly cool the Earth, this could have happened in the past, if a large steroid impacted the moon and kicked up a huge amount of debris, fragments and dust would have lowered the Earth temperatures and I say this because of the issue of the glaciations that have occurred, that there are several theories such as the snowball earth theory.
It is still a theory, there is little evidence, but it is assumed that the Earth about 700 million years ago was covered by a global ice cap, it was a global glaciation, it was something tremendous and it is not known exactly what the cause was. better was that a large asteroid that impacted the moon kicking up a lot of material and dust and blotting out the sun from the earth for several hundred thousand years or several thousand years long enough for it to be created that global ice age.
According to the snowball earth theory, the earth became a kind of Europa Moon, under the ice cap the oceans were still liquid and life continued to exist there, according to these researchers who support the snowball theory, this happened ago about 700 million years and that it happened several times; just when this global glaciation ended, life underwent a prodigious evolution and that was when animals and multicellular beings appeared.
---
---
---
Thank you for visiting my blog. If you like posts about #science, #planet, #politics, #rights #crypto, #traveling and discovering secrets and beauties of the #universe, feel free to Follow me as these are the topics I write about the most. Have a wonderful day and stay on this great platform :) :)
! The truth will set us free and science is the one that is closest to the truth!
---
---