The plan to save Hubble.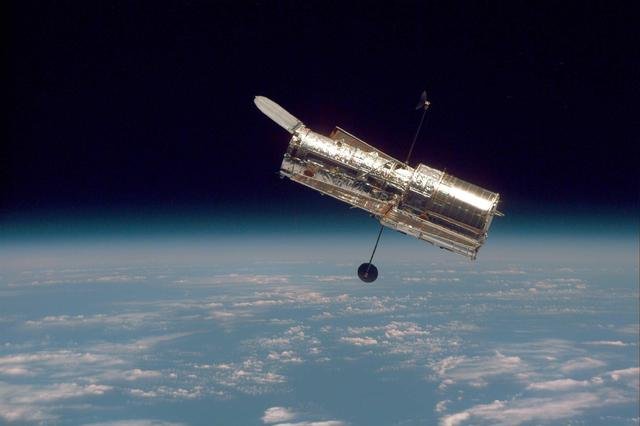 Source from NASA Archives Royalty Free.
The Hubble is the most recognized and successful telescope in history, it was named in honor of the astronomer Edwin Powell Hubble, it was put into orbit on April 24, 1990, and it circles the earth at a height that was initially 593 kilometers but now it is much lower unfortunately because it is losing height little by little.
This telescope has allowed us to literally expand our known universe, it has investigated the cosmos from the farthest to the closest, but its useful life is ending little by little it is descending, it is falling little by little towards the earth and there will come a time when will end up disintegrating in the atmosphere.
But now we have the James Webb Space Telescope with greater capacity, greater precision and resolution, but it is that Hubble has measured up in all its aspects, and we must save it, at least that is what I think.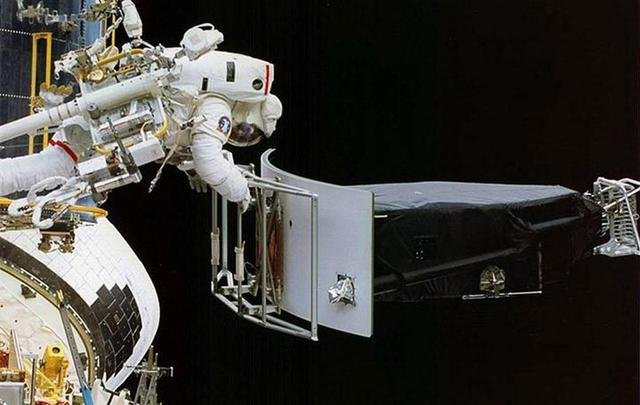 Source from NASA Archives Royalty Free.
And it must also be taken into account that the number of objects to explore in the universe is enormous and the working time of observatories or space telescopes is limited, it is not infinite, unfortunately, so the more eyes we have to see, the better.
And it is that Hubble can also help us collect data and focus on potential interesting targets and James webb cannot do everything at once so it will save Hubble I think it would be very good, I do not know what your opinion is.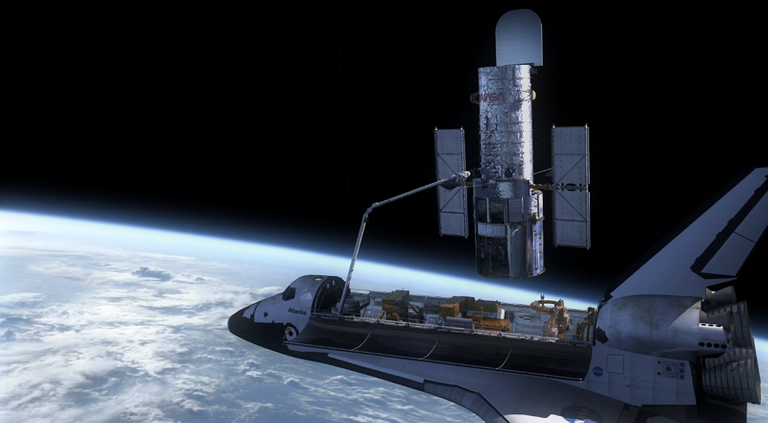 Source from NASA Archives Royalty Free.
The point is that, if it can be saved and this is where Elon Musk and his company SpaceX come in, they have studied with NASA a possibility to save and extend the useful life of the hubble, The spacex and Polaris mission plan would not be to repair the Hubble because it must also be taken into account that it has been in space for many years, its teams were working many hours and enduring the blows of many solar storms, so there could be some technical failure, to this we must also add the problem of micrometeorites between In 1993 and 2009, damage was repaired and scientific instruments and key elements of the space telescope were changed, such as computers, solar panels or flywheels, and in these repairs it was seen that there were many impacts of micrometeorites and particles of space debris, so it is also another problem. that is accumulating the hubble.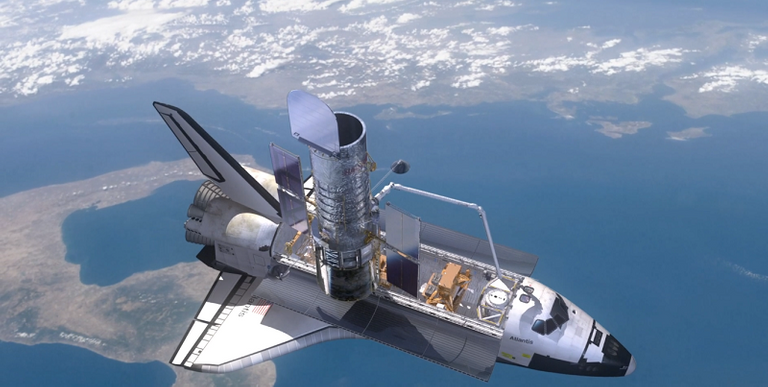 Source from NASA Archives Royalty Free.
What SpaceX can do using a dragon ship is to raise the space telescope, the idea is to raise it a minimum of between 40 and 70 kilometers, which would allow the space telescope to function between 15 and 20 more years, for this the dragon ship would have to be placed of spacex and push the telescope to its new orbit, it is an idea the teams of NASA and spacex are going to do a detailed study that can last around six months they have said to analyze if the plan is viable.
If it is not done and depending on solar activity, Hubble may still be around ten years at most, then it would be inevitable to do a controlled re-entry operation where Hubble would end up disintegrating over an uninhabited area of the ocean.
If this SpaceX operation goes well, it could not only push Hubble but also send a mission to repair it, replace parts, make it work better, put in more powerful equipment and thus keep it working and with greater capacity, and the same thing could be do not only with Hubble but with other valuable observatories and satellites in orbit.
So I think it's an interesting operation, firstly because we saved Hubble and secondly because we put into practice several technologies that can be very useful for us to put other observatories to work robotically, to be able to repair them and replace equipment so that they work while they are in orbit.
---
---
---
Thank you for visiting my blog. If you like posts about #science, #planet, #politics, #rights #crypto, #traveling and discovering secrets and beauties of the #universe, feel free to Follow me as these are the topics I write about the most. Have a wonderful day and stay on this great platform :) :)
! The truth will set us free and science is the one that is closest to the truth!