The amazing "super bubble".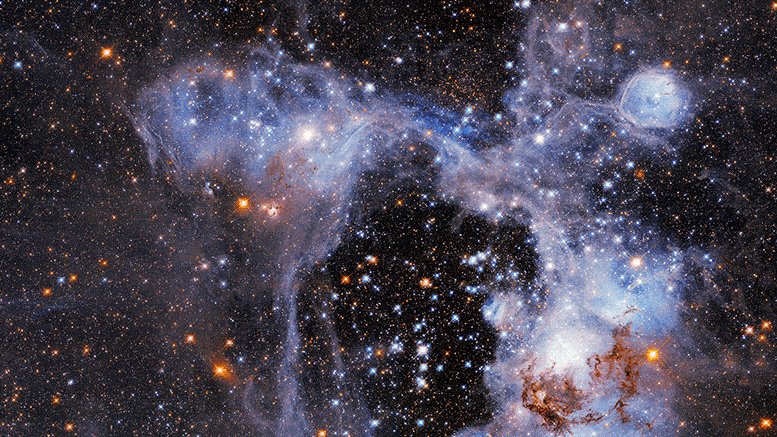 Souce
The "super bubble" as the nasa publication calls it, N44 is a complex nebula filled with bright hydrogen gas, dark lines of dust, massive stars, and many populations of stars of different ages.
It is what we normally find in a nebula, however, it has a characteristic that makes it very special: it is a super bubble, visible in this image from the hubble space telescope in the upper central region.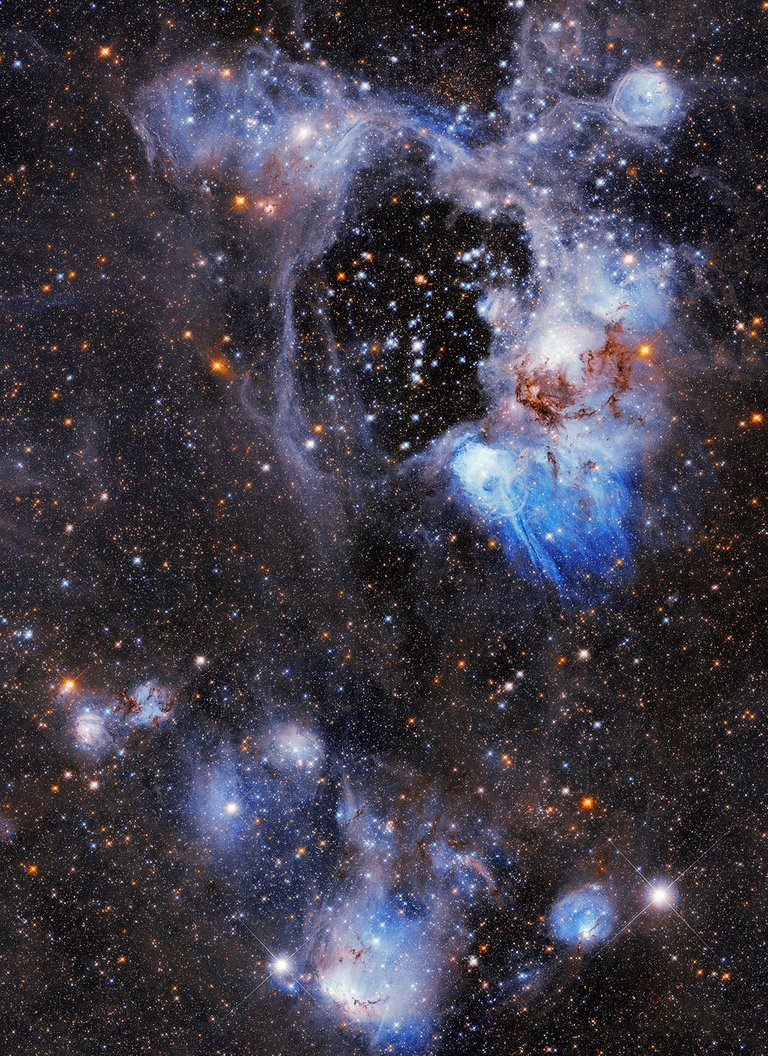 Souce
It is a hole in the nebula that is about 250 light-years wide and its presence remains a mystery to astronomers, initially it was thought that the guilt could be the stellar winds that expel the massive stars and that could have pushed gas, forming this large hole, but it turned out that that possibility is inconsistent with the wind speeds measured in the bubble.
Another option is that the interior of the nebula would have been full of massive stars in the past, the larger a star is, the less time it lives and the more violent its end, so the explosions of many massive stars in the center of the nebula could end up sculpting the hole we see now.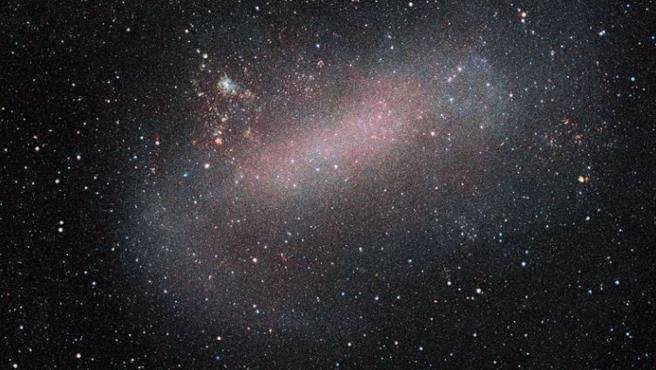 Souce
A proof of this possibility is that astronomers found the remainder of a supernova in the vicinity of the bubble with an approximate age of 5 million years, N44 is found in the large Magellanic cloud extending for about a thousand light years in diameter and it is about 107 thousand light years distant from us.
---
---
---
Thank you for visiting my blog. If you like posts about
#science
,
#planet
,
#politics
,
#rights
#crypto
,
#traveling
and discovering secrets and beauties of the
#universe
, feel free to Follow me as these are the topics I write about the most. Have a wonderful day and stay on this great platform :) :)
! The truth will set us free and science is the one that is closest to the truth!