Extreme exoplanet.
Extreme exoplanet.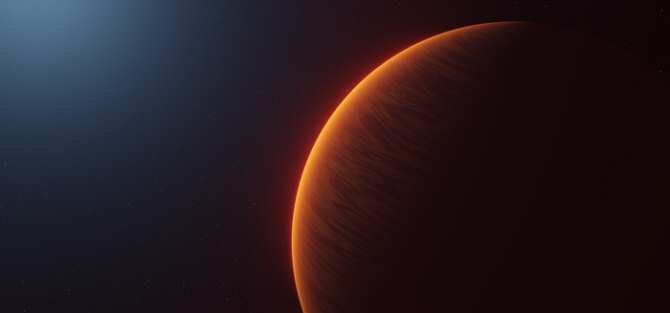 Souce
Research on exoplanets advances not only with the discovery of new worlds, we are also being able to learn more about them, such as knowing what their atmospheres are like.
The latest discovery in this regard takes us to the infernal atmosphere of an extreme world, the so-called hot Jupiters, worlds that are gas giants similar to our own Jupiter but that orbit much closer to their star most of the known hot Jupiters are found from their star at a smaller distance than Mercury is from the sun, which is about 58 million kilometers, within that group those that orbit closer to their star are called ultra-hot jupiters.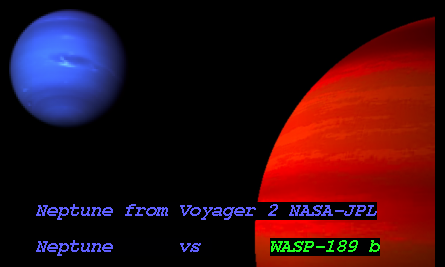 Souce
This is the type of world that is in the news now it is called WASP 189 b, its temperature is about 3200 degrees Celsius, it was captured in 2020 by the satellite of the European space agency for the characterization of exoplanets, it is 322 light years away from distance and is only 7.5 million kilometers from its star, which it orbits in just 2.7 days.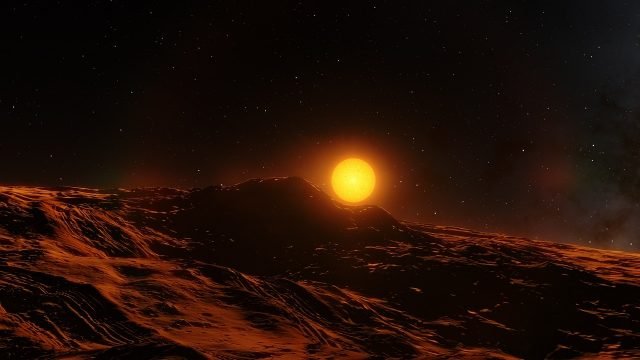 Souce
The international team of researchers studying the atmosphere of this world, including scientists from the University of Bern, the University of Geneva and the National Center of Research Competence, used the High Precision Radial Velocity Planet Finder to achieve this finding. HARPS for its acronym in English that is installed at the La Silla observatory in Chile.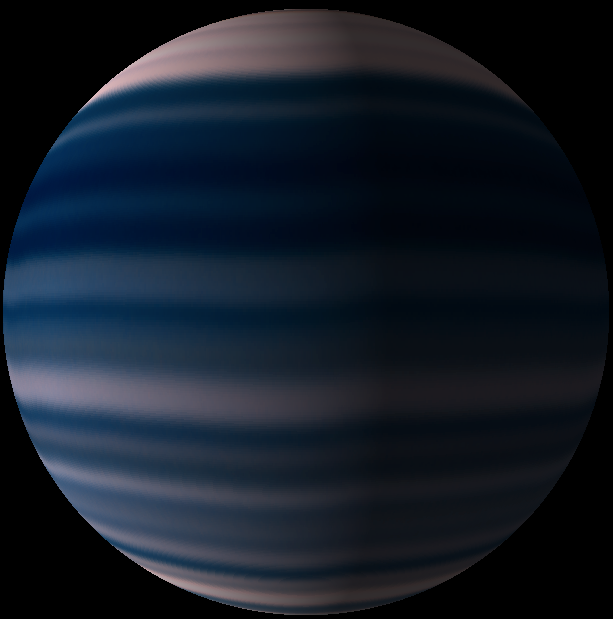 Souce
Scientists were able to discover that the atmosphere of this world forms what they described as an exotic cocktail, since it is composed of gases of iron, chromium, vanadium, magnesium and manganese, something not very suitable for breathing, they also discovered that the atmosphere of this world was divided by layers and one of them was made up of titanium oxide that curiously acts in a similar way to the earth's ozone layer, absorbing ultraviolet radiation.
WASP 189 b is an extreme world, uninhabitable but study helps us not only to learn more about the ultra-hot gas giants, it also allows us to improve our methods for when we have the technology and telescopes such as the james webb to help us analyze the atmospheres of less extreme worlds, smaller and more similar to the earth.
---
---
---
Thank you for visiting my blog. If you like posts about
#science
,
#planet
,
#politics
,
#rights
#crypto
,
#traveling
and discovering secrets and beauties of the
#universe
, feel free to Follow me as these are the topics I write about the most. Have a wonderful day and stay on this great platform :) :)
! The truth will set us free and science is the one that is closest to the truth!
---
---