Exploring the poles of the sun.
Souce
The sun these days is not causing problems, but it is giving spectacular images, images like those taken by the Solar Orbiter spacecraft of the European Space Agency and NASA.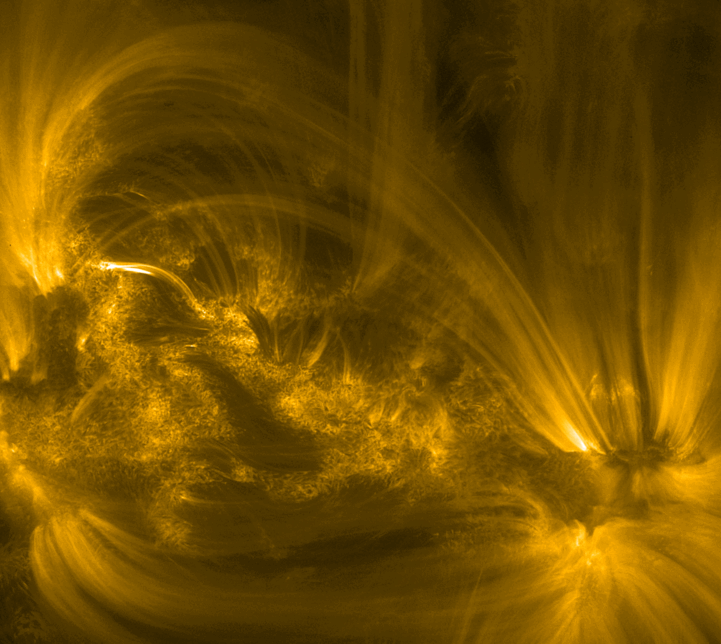 Souce
They have made the first of their close passes to the sun which was on March 26, 2022, the spacecraft flew closer to the sun than what is found on the planet mercury achieving its closest approach to only 32% of the distance that separates the earth from the sun.
Souce
The images of the sun are in high resolution, these overflights are spectacular but they also increase the risks, since the ship's heat shield reached 500 degrees Celsius, however, the ship managed to dissipate that heat with its innovative technology to keep the ship safe and operational.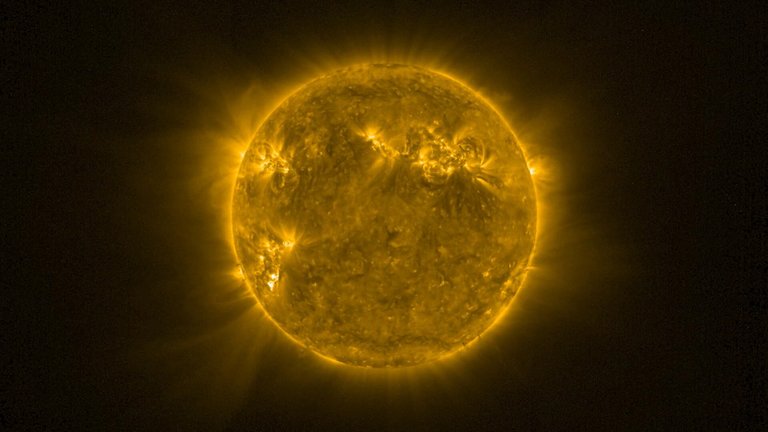 Souce
The images were taken a day after the 27th and allow us to see mostly the sun's outer atmosphere hot at about a million degrees; this ship is not going to be the one that passes the closest to the sun, nor is it going to be the one that travels the fastest, that the record is going to be held by nasa's parker probe, this ship is going to do something almost as amazing, it is going to get images of a part of the sun that we have never been able to see from the solar poles.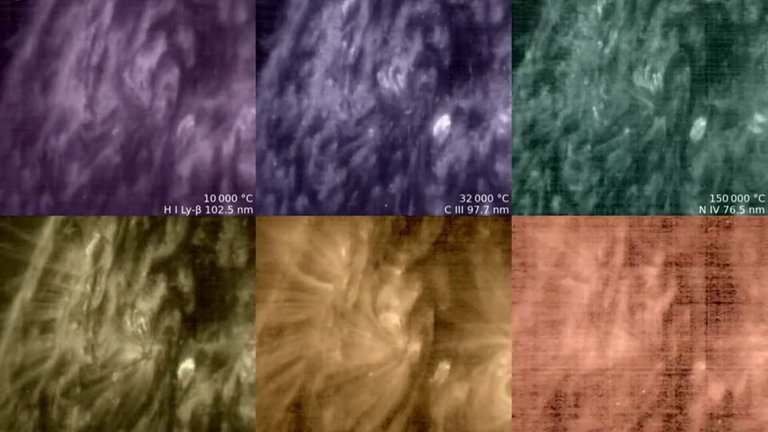 Souce
We see the sun from the equator from the plane in which the earth orbits and we have never been able to see the sun from above or from below, from its poles, for that this ship is the one that is going to get those images of those solar regions that we do not we can see from the earth and of which we do not have images and this exploration will also help us, among other things, to understand much better how solar magnetism works.
---
---
---
Thank you for visiting my blog. If you like posts about
#science
,
#planet
,
#politics
,
#rights
#crypto
,
#traveling
and discovering secrets and beauties of the
#universe
, feel free to Follow me as these are the topics I write about the most. Have a wonderful day and stay on this great platform :) :)
! The truth will set us free and science is the one that is closest to the truth!