Amazing images of Jupiter.
Amazing images of Jupiter.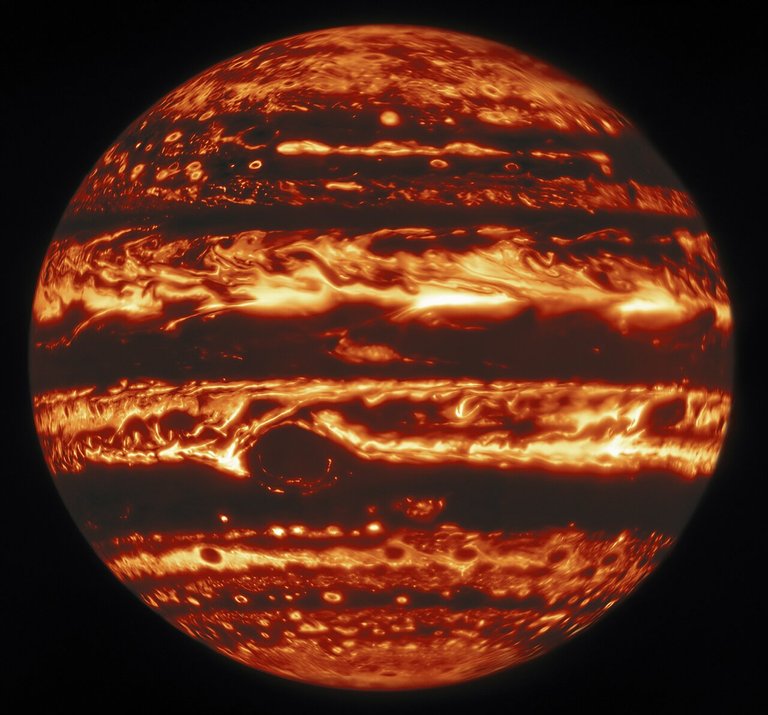 Souce
Thanks to the Gemini North telescope in Hawaii and NASA's Hubble Space Telescope and the European Space Agency, new images of Jupiter have been obtained, in wavelengths of visible, infrared and ultraviolet light, revealing a multitude of details in its atmosphere, such as details of the Great Red Spot or super storms, also gigantic cyclones that extend along the disk of aggression of this giant planet.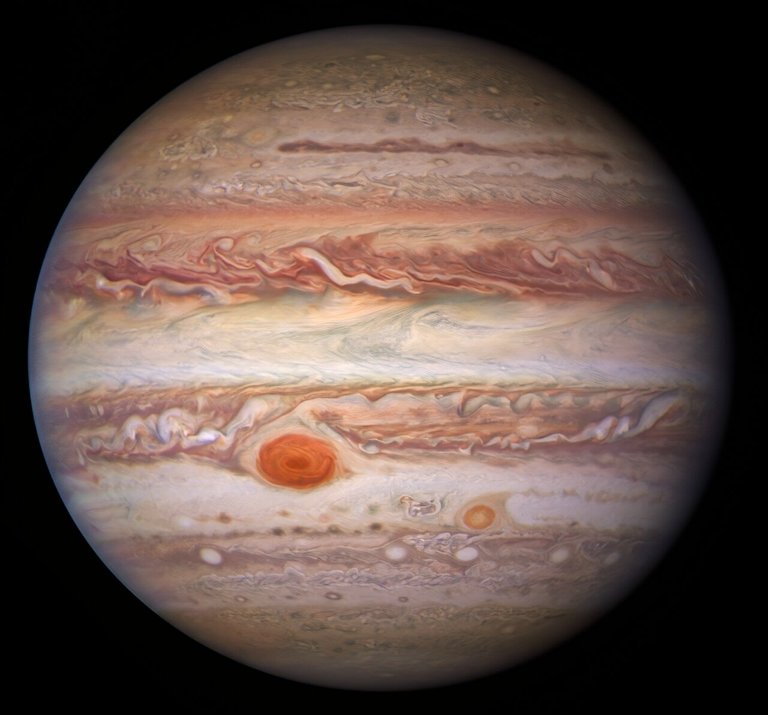 Souce
Combining the three images allows scientists to obtain information that would not otherwise be available in visible light alone. Jupiter has a very different appearance if we change the types of observations and in infrared, visible and ultraviolet light; An example is the Great Red Spot on the planet, which is the famous storm system the size of the Earth that is believed to have existed for at least several centuries and has been scientifically monitored since 1830.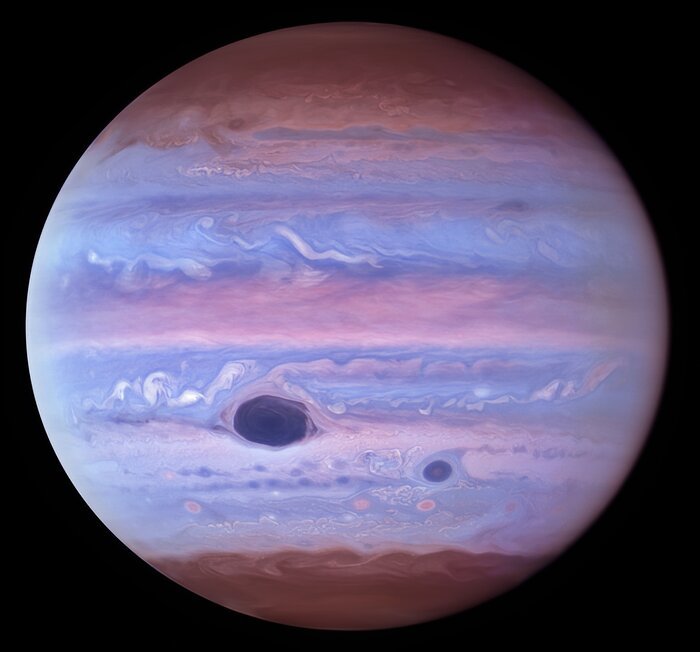 Souce
This spot is a prominent feature in visible light and ultraviolet light images, but is almost invisible at infrared wavelengths, this difference occurs because different wavelengths reveal different structures. For this reason, the new images, in addition to taking a beautiful panoramic tour of Jupiter, provide crucial information about the planet's atmosphere, since each wavelength explores the different layers of clouds and their particles, thanks to this information a team of astronomers used data from telescopes to analyze cloud structure within areas of Jupiter where NASA Spacecraft 1 detected radio signals from lightning activity, because like the Roman god Jupiter whose weapon is lightning, Jupiter planet is also capable of generating powerful lightning.
source
---
---
Thank you for visiting my blog. If you like posts about
#science
,
#planet
,
#politics
,
#rights
,
#crypto
,
#traveling
and discovering secrets and beauties of the
#universe
, feel free to follow me, as these are the topics I write about the most. Have a wonderful day and stay on this great platform :) :)
---
---