Hello, Writing Club community!
Humanity has always used Greed as an engine for their development and advance, they have created great things in the name of greed, of course, disguised as "something else" like wealth, power, or progress, because our culture on it is that is "wrong" but, is it truly a bad thing?
Greed as an engine has to consume something like fuel and is my theory that greed consumes the very essence of nature or the so-called: Tree of life Yggdrasil, the symbolic representation of nature on humanity myths.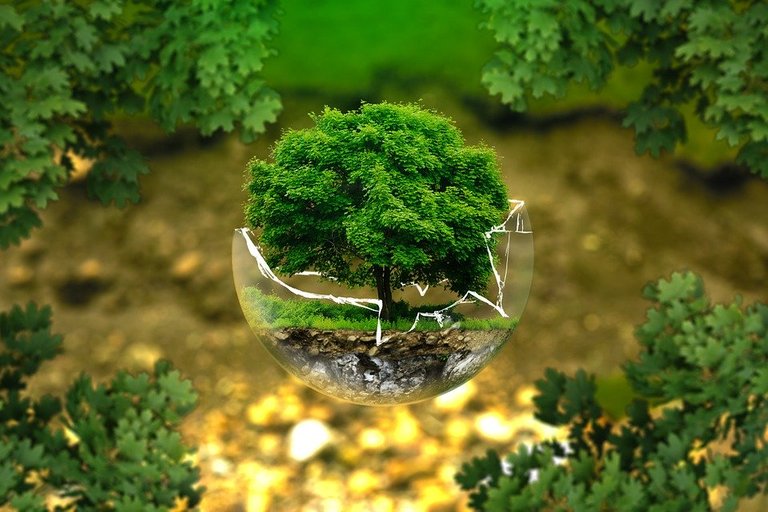 Uploaded by Ejaugsburg on Pixabay.
From the times of the greeks we recorded a history filled to the brim of greed, we have seen how civilization itself is based upon it, and to boot, is there in all their historical stages. From nomads to the modern urban economy; we have built it all on top of greed.
With it we have seen growth in the world, an example case is Tesla and Edison, which proved that greed, deception, and theft can have a good side. Edison changed the world in ways Tesla never did, he created ways to sell the need for technology, with propaganda, he managed to make the common people desire the technological advancement of tomorrow. Something that Tesla tried and failed, over and over again he was a genius to technological advancement, but he lacked profound greed for both glory and money, to reach the fake legends that Edison built.
Yes, Edison was nothing more than a good salesman, he either bought or stole ideas that weren't his and made it look like it was. But he managed to use his greed for money and status, to change the culture behind capitalism, and that changed the world.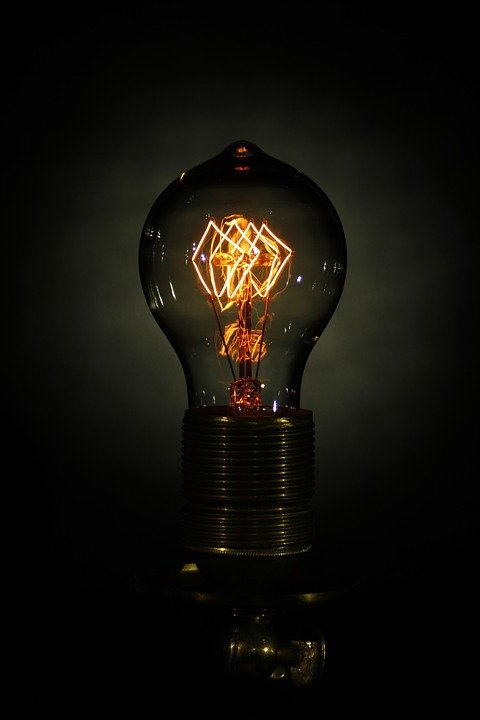 But now we have come to a standstill point on human growth, the greed of some individuals can no longer sustain our growth, that would answer our initial question as a maybe. Let's point it out, we are becoming stagnant on our current cultural level to some point, globalization and the internet make it a lot more apparent.
Internet and the people try to find ways to break those cultural stagnations, ironically with technology and greed. NFT is a magnificent spearhead that feels like is made by the Dvergar(Dwarfs) themselves just to stab the many social and economical bindings that have become the jail of many talented artists, just to set an example of our stagnation.
But the funny thing is that many of these new technologies are closer than any other before to become ecologically sustainable. We are getting more closer to a balance with nature, and bit by bit so does the whole internet and modern machinery.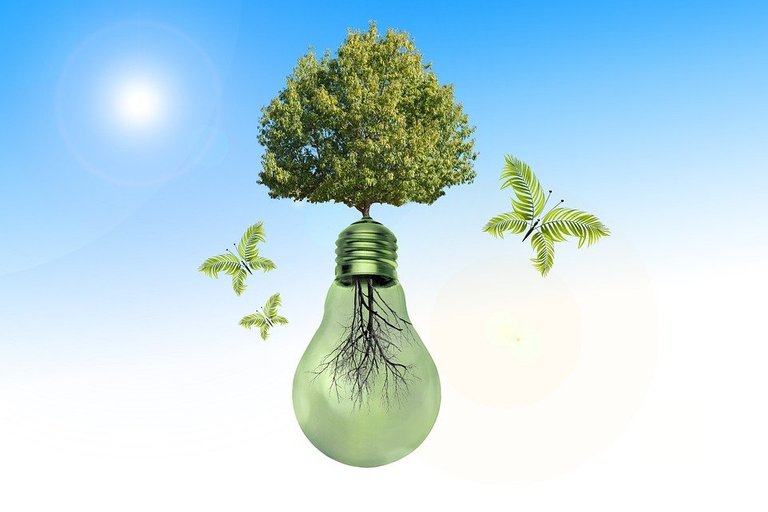 But at what point does our greed start to consume the sacred tree Yggdrasil? Well, mankind was always consuming it on their way to build civilization, from either direction, with us eating some pomegranate or apple, to indirectly, as a tool we took for ourselves.
We used wood as a fire source, we used minerals as ways to defend ourselves from animals, we mined deeper to get different kinds of minerals and build our first temples. Based on these we later used the new minerals to make our first trading tokens or the so call money, from this point in our history as species is more than clear, we consume nature to make our technology.
So at some point since ancient times, we started to push a rock downhill and now the avalanche is too big for us to stop. Right now we are still standing on the edge of the mountain, seemly in a "harmless" situation, but the pollution created by our civilization and our greed is more than evident, we have to change something soon.
At the current pace, the sea will eat a couple of islands in no time according to docents of experts, and in a way, we are seeing Yggdrasil remove some small roots and withdraw its support for humanity survival. Inch by inch, slowly but surely, we have burned the branches, and now the tree is dying, the problem is that we need nature to survive, but Yggdrasil doesn't need Midgard(Nature do not need us).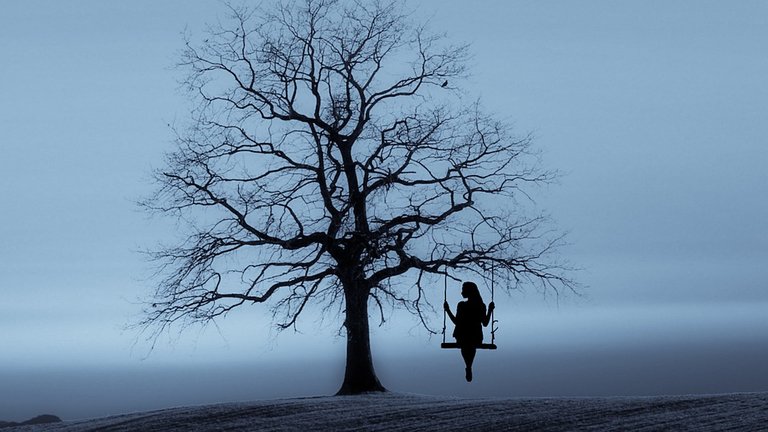 Uploaded by Mohamed_hassan on Pixabay.
We are seeing the start of the Nature reaction to our long-awaited centuries of greed, we have built and rebuilt mankind from the deep core of greed, greed for others' food, greed for others' stuff, greed from others wherever... At the end of the day, man as a race is either dying or close to rebirth, and both are at the edge of greed.
Maybe some group of thinkers finds a way out for all of us, based upon the greed of living a full life, maybe some genius leader does it upon the greed of becoming a "legend" who knows. Maybe one day man will become álfars(Elves) due to our greed to live forever like the gods of our tales.

Uploaded by Mohamed_hassan on Pixabay.
But for now, we are looking at the face of Yggdrasil, and discovering that the tree cannot support us anymore, nature can't hold a candle to the pollution we produce to keep our global economy going. Now is the time to find a way out, and maybe... With the use of greed?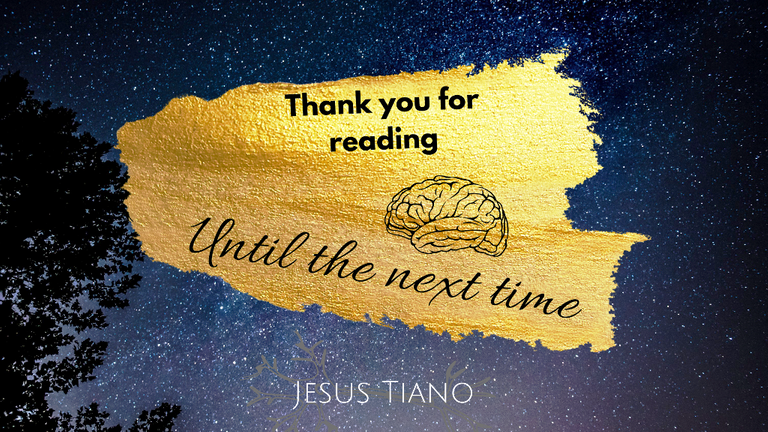 Thank you for reading this weird catharsis, it was born from me reading some old news from the past week about the island of Tuvalu, a tiny country slowly sinking in the ocean, and is expected that it is completely underwater in the next couple of decades. It makes me wonder what kind of world I will leave behind to my child, I guess it's time to reflect and change our ways as a species, or we will cease to exist as one.
---
Spanish
---
¡Hola comunidad de Writing Club!
La humanidad siempre ha utilizado la Avaricia como motor para su desarrollo y avance, ha creado grandes cosas en nombre de la avaricia, claro, disfrazada de "otra cosa" como la riqueza, el poder, o el progreso, porque en nuestra cultura la avaricia está "mal" pero, ¿Es realmente algo malo?
La avaricia como motor tiene que consumir algo como combustible y es mi teoría que la codicia consume la esencia misma de la naturaleza o el llamado: Árbol de la vida Yggdrasil, la representación simbólica de la naturaleza en los mitos de la humanidad.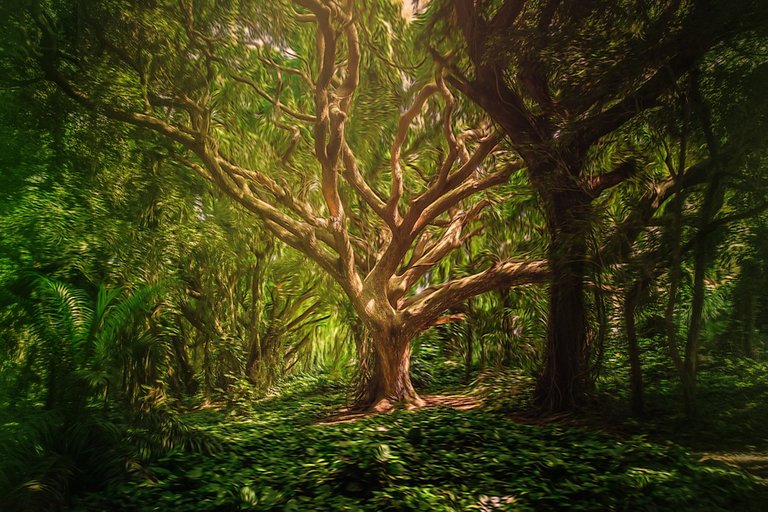 Subido por Darkmoon_art en Pixabay.
Desde los tiempos de los griegos se registro una historia llena hasta los topes de avaricia, hemos visto como la propia civilización se basa en ella, y para colmo, está ahí en todas sus etapas históricas. Desde los nómadas hasta la economía urbana moderna; todo lo hemos construido sobre la codicia.
Con ella hemos visto el crecimiento del mundo, un caso ejemplar es Tesla y Edison, que demostraron que la codicia, el engaño y el robo pueden tener un lado bueno. Edison cambió el mundo de una manera que Tesla nunca hizo, creó formas de vender la necesidad de la tecnología, con propaganda, logró que la gente común deseara el avance tecnológico del mañana. Algo que Tesla intentó y fracasó, una y otra vez fue un genio para el avance tecnológico, pero le faltó una profunda codicia tanto de gloria como de dinero, para alcanzar las falsas leyendas que Edison construyó.
Sí, Edison no era más que un buen vendedor, compraba o robaba ideas que no eran suyas y las hacía pasar por tales. Pero logró utilizar su avaricia por el dinero y el estatus, para cambiar la cultura detrás del capitalismo, y eso cambió el mundo.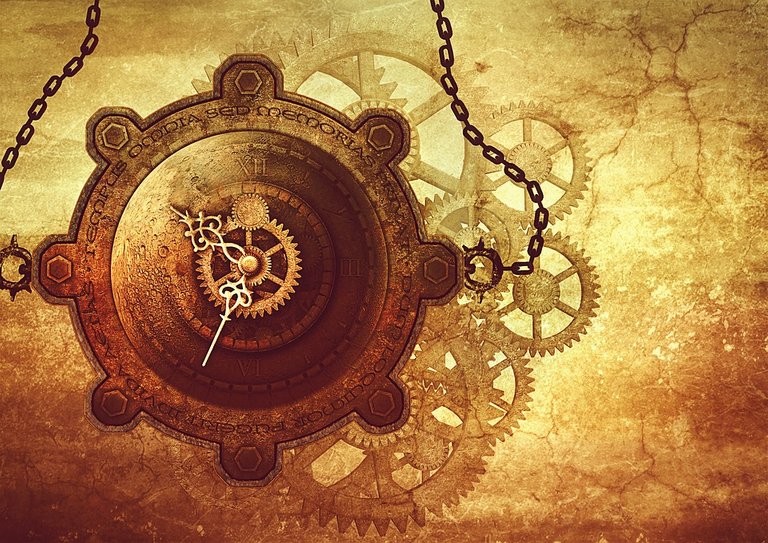 Subido por Darkmoon_art en Pixabay.
Pero ahora hemos llegado a un punto de estancamiento en el crecimiento humano, la codicia de algunos individuos ya no puede sostener nuestro crecimiento, eso respondería a nuestra pregunta inicial como un tal vez. Vamos a señalarlo, nos estamos estancando en nuestro nivel cultural actual hasta cierto punto, la globalización e Internet lo hacen mucho más evidente.
Internet y la gente tratan de encontrar maneras de romper esos estancamientos culturales, irónicamente con la tecnología y la codicia. NFT es una magnífica punta de lanza que parece hecha por los propios Dvergar(Enanos) sólo para apuñalar las muchas ataduras sociales y económicas que se han convertido en la cárcel de muchos artistas con talento, sólo para dar ejemplo de nuestro estancamiento.
Pero lo curioso es que muchas de estas nuevas tecnologías están más cerca que ninguna otra antes de ser ecológicamente sostenibles. Cada vez nos acercamos más a un equilibrio con la naturaleza, y poco a poco también lo hace todo el Internet y la maquinaria moderna.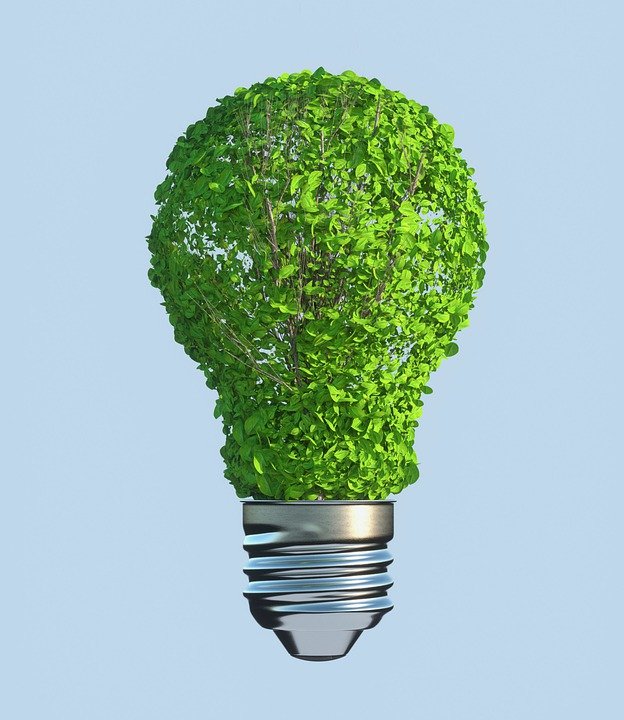 Pero, ¿En qué momento nuestra codicia empieza a consumir el árbol sagrado Yggdrasil? Bueno, la humanidad siempre lo ha consumido en su camino hacia la construcción de la civilización, desde una u otra dirección, comiendo alguna granada o manzana directamente de el, hasta indirectamente, como una herramienta que tomamos para nosotros mismos.
Usamos la madera como fuente de fuego, usamos los minerales como formas de defendernos de los animales, minamos a mayor profundidad para obtener diferentes tipos de minerales y construir nuestros primeros templos. En base a estos utilizamos luego los nuevos minerales para hacer nuestras primeras fichas de comercio o el llamado dinero, a partir de este punto en nuestra historia como especie está más que claro, consumimos la naturaleza para hacer nuestra tecnología.
Así que en algún momento desde antiguos tiempos, empezamos a empujar una roca cuesta abajo y ahora la avalancha es demasiado grande para que podamos detenerla. Ahora mismo seguimos al borde de la montaña, aparentemente en una situación "inofensiva", pero la contaminación creada por nuestra civilización y nuestra avaricia es más que evidente, tenemos que cambiar algo pronto.
Al ritmo actual, el mar se comerá un par de islas en poco tiempo según los mejores expertos, y en cierto modo, estamos viendo como Yggdrasil quita algunas pequeñas raíces y retira su apoyo para la supervivencia de la humanidad. Poco a poco, lento pero seguro, hemos quemado las ramas, y ahora el árbol está muriendo, el problema es que necesitamos la naturaleza para sobrevivir, pero Yggdrasil no necesita Midgard(La naturaleza no nos necesita).

Subido por ID 7089643 en Pixabay.
Estamos viendo el comienzo de la reacción de la Naturaleza a nuestros siglos de codicia, hemos construido y reconstruido la humanidad desde el núcleo profundo de la codicia, la avaricia por la comida de los demás, la codicia por las cosas de los demás, la avaricia atacando a los demás donde sea... A fin de cuentas, el hombre como raza está muriendo o está a punto de renacer, y ambas opciones están al borde de la codicia.
Tal vez algún grupo de pensadores encuentre una salida para todos nosotros, basada en la codicia de vivir una vida plena, o tal vez algún líder ejemplar lo haga sobre la codicia de convertirse en una "leyenda", quién sabe. Tal vez un día el hombre se convierta en álfars(Elfos) debido a nuestra codicia de vivir eternamente como los dioses de nuestros cuentos.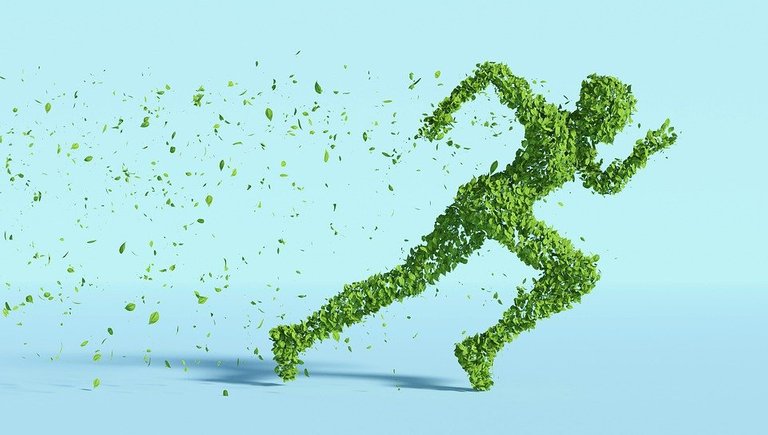 Pero por ahora, estamos mirando la cara de Yggdrasil, y descubriendo que el árbol ya no puede soportarnos, la naturaleza no puede sostenerse ante la contaminación que producimos para mantener nuestra economía global. Ahora es el momento de encontrar una salida, y quizás... ¿Usemos a la codicia?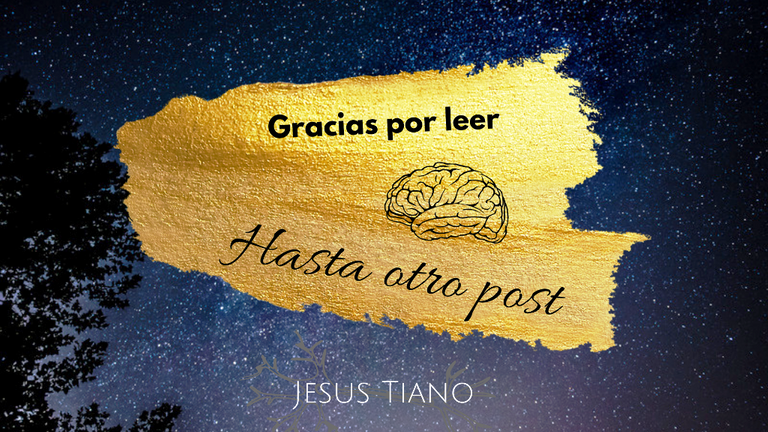 Gracias por leer esta extraña catarsis, nace de que leí unas viejas noticias de la semana pasada sobre la isla de Tuvalu, un diminuto país que se hunde lentamente en el océano, y se espera que esté completamente bajo el agua en el próximo par de décadas. Me hace preguntarme qué tipo de mundo le dejaré a mi hija, supongo que es hora de reflexionar y cambiar nuestras costumbres como especie, o dejaremos de existir.