Most times I hear the ball is in your court , honestly it was hard for me to actually understand what people are saying by telling me that .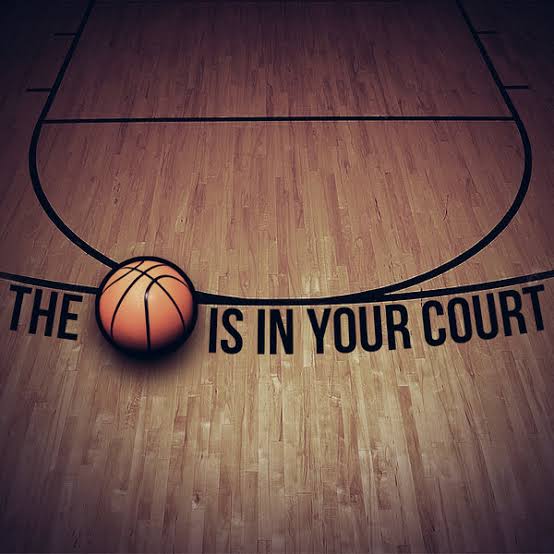 I couldn't understand how life can put the ball in my court even when am not even on the field of play at that moment,this was my early life experience untill I got to grow up and understand that that have been with the ball all through without knowing where to Play it or how to play it.
so the ball as really be in my court as my father do tell me,but at times it is hard to decide where to play the ball to or which side will I shoot the ball.
Trust you have been wandering since what am talking about and sure it is not all about the round leather game that will do play,not not all (lolz),how do you feel now.
But come to think of it ,have your ever been so stocked in the midst of decision making ,where you no longer know what to do , especially when you are seeing both side as an advantage and maybe as a disadvantage also,but you just have to go for one, imagine the importance of decision making in life.
I was mentor in a way that tell me that life are been built and placed base on the level of decisions that those life makes,it was a very plain one in which I also understand that our decisions in life has a long way to go in our life, aside from the fact that we all live base on the level of decisions that we make
decisions too has power to make or break us
Imagine been stock and you have to make one, imagine been told that the ball is in your court and you have to decide where the ball goes to or how you shoot the ball, Knowing fully well that it will have a long way to tell on your life,but of all I strongly advise that irrespective of how life might be ,we should always be careful of how will make decisions in life.
Don't let anyone rush you to shoot the shot , even when you have the ball in your court.
---
Posted via proofofbrain.io