Buying farm produces off the market seems normal and safe until fruits and certain vegetables are involved. Do not get me wrong, I am not saying that buying fruits off the market is an unsafe practice, but one needs to be watchful of the kind of fruits they buy to safeguard their health. Now, some might say it is normal for one to examine the fruits they are buying for damages or infection by pathogens. While this might be true, it is not just enough. One needs to establish that the fruits they are purchasing have not been artificially stimulated to ripen.
Although not all fruits require that they are ripe before they can be consumed, those that are allowed to ripe naturally taste better and sweeter when compared to their unripe versions. However, while ripe fruits might appear more delicious, those that are forced to ripe might have severe health implications on their consumers depending on the method used in inducing the metabolic process.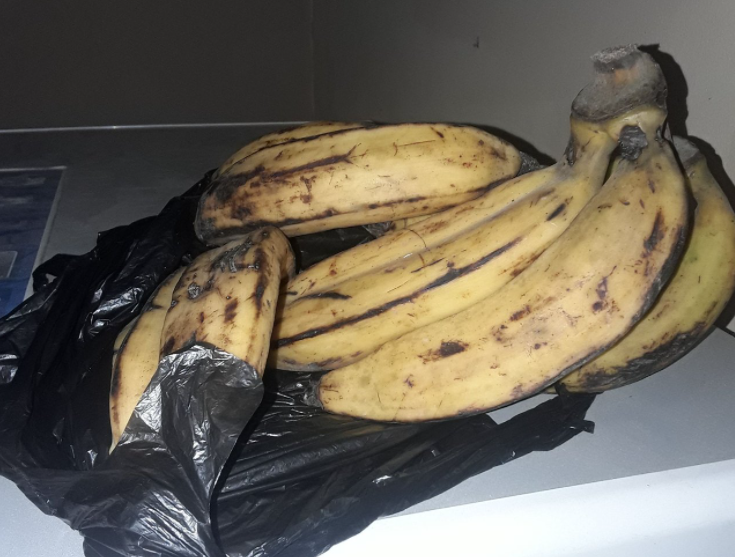 Naturally ripened plantain. Image by gentleshaid
Distinguishing between fruits that ripened naturally and the ones that have been induced requires very little to no effort. The ripening process changes the colour of fruits. Those that do so naturally will appear ununiform in their appearance while those that have been induced to ripe will have uniform colour that seems appealing to the eyes. Not all that glitters is gold, right?
For those whose olfactory system still functions effectively, artificially ripened fruits also produced less desirable flavours than their naturally ripened counterparts. When it also comes to storage, the latter has a longer shelf life than the former.
The Ripening Process
The ripening of fruits is a part of the natural developmental process associated with all living organisms. After fruits have been formed from the ovary post-fertilization, they continue to develop and change both morphologically and physiologically. At some point, the ripening process is triggered by the production of one of the plant hormones - ethylene.
The genes responsible for ripening is switched on by the hormone, leading to the decomposition of the chlorophyll content responsible for the green appearance of many fruits and replacement with other compounds that give the ripening fruits their characteristic colours.
The manipulation
Because the hormone responsible for triggering the ripening process is gaseous in nature, humans have learned the art of manipulating it to suit their needs as far as ripening is concerned. Yet to ripe fruits can be artificially exposed to ethylene to speed up the ripening process while the natural process of ripening can also be slowed by artificially limiting ethylene production in yet to ripe fruits.
The latter is achievable by reducing the ambient temperature of yet to ripe fruits, thereby slowing down their natural metabolic processes, including ethylene production. This method is often used in agriculture to store or transport fruits and vegetables over long distances.
It is a normal practice around here for fruit vendors to cover up yet to ripe fruits in order to hasten the ripening process. This will ensure that fruits that are not producing enough ethylene to trigger the ripening process get exposed to the ethylene produced by those that are already ripening. Often, the result is the uniform ripening of all the covered fruits. Works like magic!
Fruits that are matured before being harvested will ripen naturally, covered or not. Covering them up will just hasten the process and ensure that everyone ripens at the same time. Unmature fruits will also ripen but usually take a far longer time than matured fruits. Lack of maturity is what makes some vendors artificially introduce ethylene to fruits.
One of the locally available substances that serve as an ethylene source for fruit vendors is calcium carbide. Welding technicians primarily make use of the chemical to generate acetylene (ethylene) gas for welding/cutting in combination with oxygen (oxy-acetylene flame). Calcium carbide is usually in friable solid form and releases ethylene gas once dissolved in water.
The calcium carbide residue from welding houses is what fruit vendors make use of. They wrap unripe fruits in multiple nylon or clothing materials along with the residual calcium carbide and the little ethylene left in the residue ends up hastening the ripening of the fruits.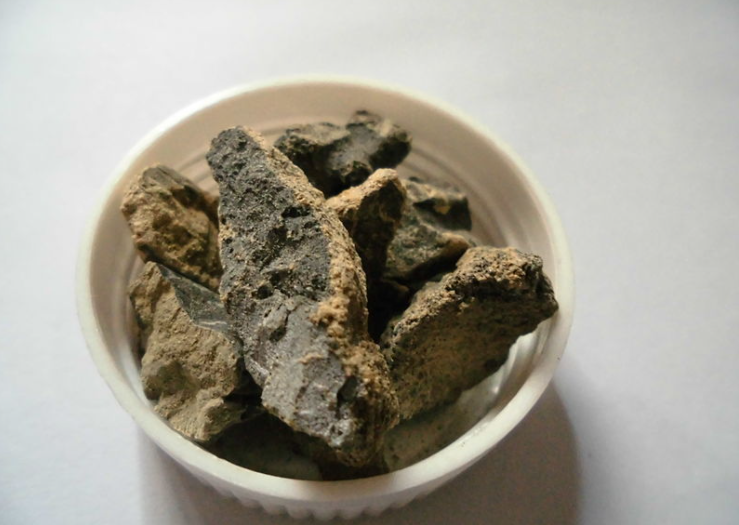 Indutrial grade calcium carbide. By Leiem - Own work, CC BY-SA 4.0, https://commons.wikimedia.org/w/index.php?curid=34222584
The problem
Apart from the fact that fruits artificially induced fruits do not taste as great as those that ripen naturally, inducing fruits to ripe using calcium carbide can pose several problems to the health of humans.
Calcium carbide has been researched and reported to be capable of breaking down vitamins and other essential nutrients in fruits. This makes artificially ripened fruits using calcium carbide less nutritious than their naturally ripened counterparts.
Calcium carbide has been found to usually contain a trace amount of arsenic and other toxic chemicals. These chemicals can cause humans all sorts of health problems when they find their way into the body system.
_ The chemical itself has been reported to cause neurological disorders when consumed in minute amounts.
Final Words
Many of the ripen fruits being sold in the market may have been artificially induced to ripe using calcium carbide or other relevant chemicals. The use of these chemicals to hasten the ripening process reduces the organoleptic quality. In addition, the chemicals themselves can be toxic or contain substances that may be toxic, causing a wide variety of health issues for whosoever consumes them.
Apart from the health-related issues that one can incur by consuming fruits that have been induced to ripen, the fruits themselves usually have low shelf lives when compared to those that ripen naturally. Hence, it also sometimes makes economic sense to go for naturally ripen fruits over their induced counterparts.
Fruit consumers should be able to distinguish between fruits that ripen naturally and those they have been induced to do so. Naturally ripen fruits hardly have uniform colours. In other words, unripe patches can be found on the skins of the fruits. Those that have been induced usually have uniform colours that seem aesthetically pleasing at first. By being able to distinguish between the two, one may not be only saving himself/herself from health-related issues but some costs as well.
Thank you all for reading.
References
https://www.grit.com/departments/what-makes-fruit-ripen
https://www.downtoearth.org.in/news/food/dangers-of-artificial-ripening-of-fruits-and-vegetables-66753
https://www.hindawi.com/journals/ijfs/2019/2520179/
---
Posted via proofofbrain.io