Hi All, I love good data and I am only new to HIVE so when I found out HIVE was one year old I thought I would explore the search interest of HIVE over the last year. I had fun with the results so i thought it would share.
Now one problem with HIVE is it also pickups other terms, so to get a best guess I limited my search to HIVE blockchain
turns out HIVE blockchain is a Canadian company that mines bitcoin, I'm going to leave this up as a lesson on how to get data results really really wrong
Also all data and images come from google trend search!
I decided to compare HIVE, Cryptocurrency and Bitcoin and started with search volume.
HIVE

I am not saying that it is tied directly to a recent surge in crypto interest in general but there are some similarities when you look at Bitcoin

And Cryptocurrency

Ok so , what countries are interested?
HIVE
Look at Canada go!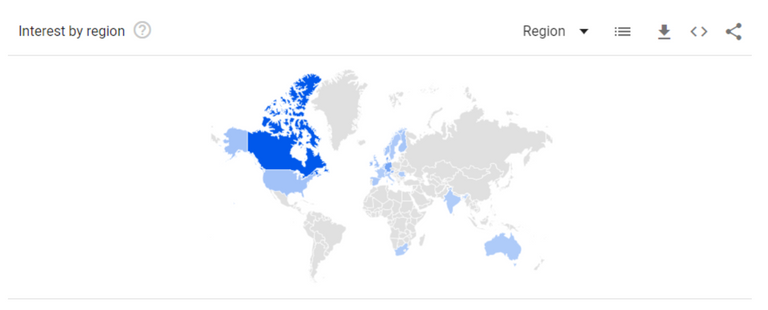 Cryptocurrency

And Bitcoin

Ok now let's dive in deeper to HIVE and look at interest of regions
From google
"See in which location your term was most popular during the specified time frame. Values are calculated on a scale from 0 to 100, where 100 is the location with the most popularity as a fraction of total searches in that location, a value of 50 indicates a location which is half as popular. A value of 0 indicates a location where there was not enough data for this term.
Note: A higher value means a higher proportion of all queries, not a higher absolute query count. So a tiny country where 80% of the queries are for 'bananas' will get twice the score of a giant country where only 40% of the queries are for 'bananas'.
"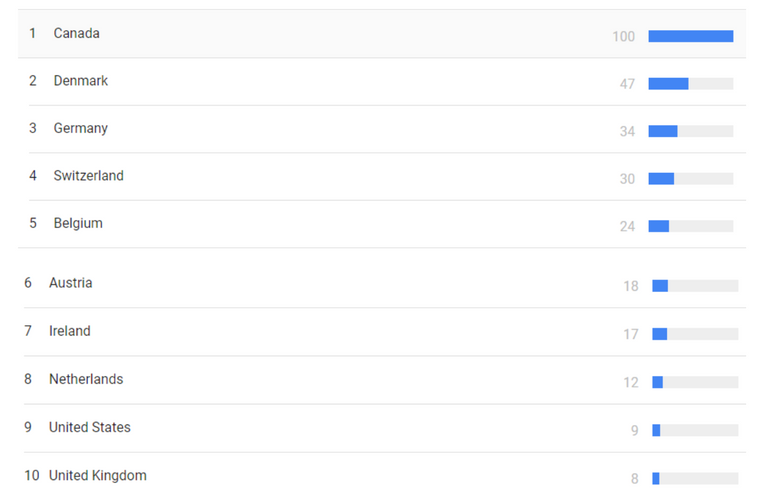 Canada by region
United States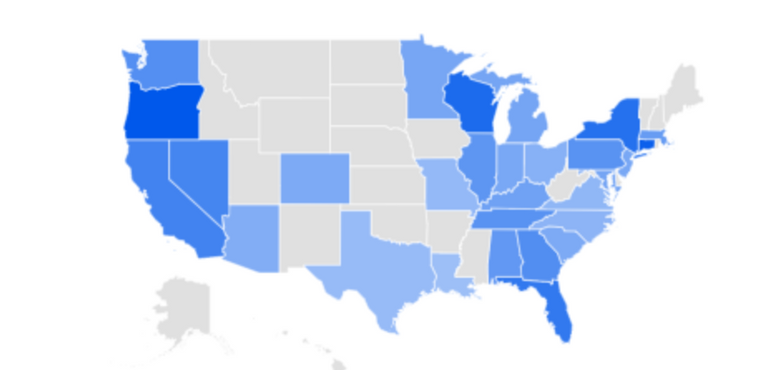 Metro hubs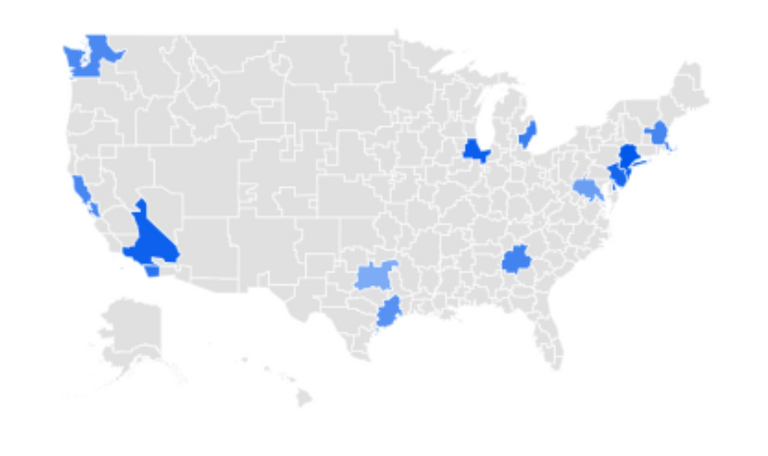 ---
Posted via proofofbrain.io