...from 0 to 8$ in 2160000 seconds
What?
You read it right. A gigantic jump by a crypto token in just 25 days. Nothing to do with DeFi, or NFT, or any other ongoing crypto hype. But everything to do with gaming. A segment responsible for mainstreaming many technologies, including the PC, the game computer, the Internet. Also a segment that will be one of the main drivers to mainstream blockchains and cryptocurrencies. If you believe otherwise, don't mind me telling you in a decade: I told you so!
Acceleration to the Max
Nothing this old has the energy and power to manage such massive acceleration.
29/09/2016: 0,14 (the start)
22/10/2017: 0,26 (finding its ways)
07/01/2018: 2,22 (the day before the crypto bust)
02/02/2019: 0,02 (winter sleep)
11/03/2020: 0,07 (feeling comfortable)
13/03/2020: 0,04 (the corona dip)
07/03/2021: 0,23 (getting excited)
04/04/2021: 0,66 (the race is about to start)
01/05/2021: 8,15 (fuelled)
About 10x in 30 days.
About 250x in 8 months.
About 400x since the all-time low.
With a little extra fuel, it'll outpace the gains of the mother of all coins, BTC.
note: all numbers in US dollars retrieved from coinmarketcap (link to chart).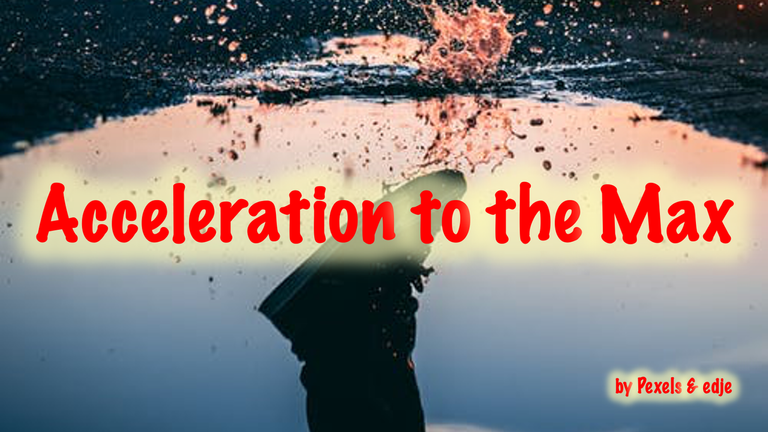 created by yours truly using a free stock photo from Pexels (source)
My Story
It's one of those crypto projects launched in the dark ages. Launched after I was introduced to Bitcoin back in 2013 and before I became active in this next generation universe in 2017.
2017: The year of BTC hype and altcoin surges, I bought into this token called 1ST, also knows as FirstBlood. I still remember it like it was yesterday.
And then, crypto winter. Lost focus on this one. Kept what I had. Forgot about it...
...Until last week. Opening an old crypto app on an older phone, the screen screamed at me: Dollars in Green Green Green!
...but wait...
Didn't the exchange from which I purchased a few handfuls of 1ST tokens, discontinued their services? Did I lose the tokens along the way?
Then I discovered 1ST became DAWN.
PFEW
The puzzle pieces fell together. For more than some time, I noticed this mysterious token in one of my online wallets. Being way too lazy, it was this morning only, I started to dig around. 1ST became DAWN and DAWN was 1ST.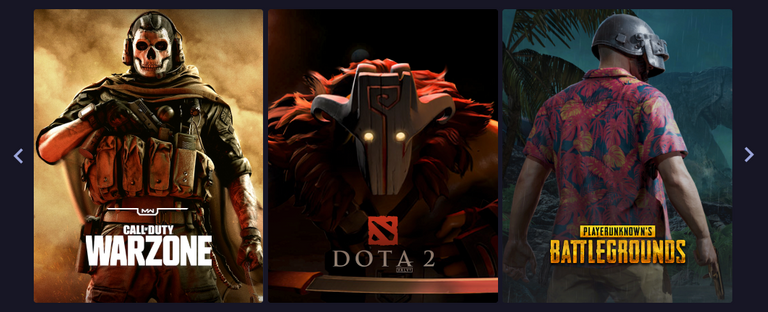 some games by DAWN - screenshot from firstblood game website (source)
Getting Excited?
Gamers: shooting games... clickerdeeclick this link: https://app.firstblood.io/home
Traders: join the race... CEX, DEX and swapperdeeswap at Uni and Sushiswap
Investors: read... clickerdeeclick this link: https://www.dawn.org/
Everyone: I won't bore you with all sort of information you can read by clicking the links above. Though I like to emphasise, I really like the 'bridge' the DAWN team created between the fiat and crypto worlds. DAWN - together with the DAI token - is the main currency for all games, tournaments and the shop.
No fiat/crypto 'bridge' here.
Gamers can level up their experience and earnings by subscribing to the 'PLUS' package. Payment in US Dollars, in form of a monthly fee. Perrrrrrrrfect method to fund the team to build out the DAWN ecosystem.
Ok... Ok... Not really a bridge, but that's why I used the quote marks before. A super-duper implementation of team funding decoupling financial compensations from the rollercoaster rides of cryptos, whilst lowering the barriers to sub-ground-levels for gamers to level up. No need to convert fiat into cryptos first.
Not too many crypto projects understand this. And when they do understand, they may still be too dumb to implement such a mechanism. Otherwise, why don't we see way more of such 'bridges' in the crypto universe?
yours

don't be a fool...be cool

a POB/LEO/HIVE original
all images by edje unless stated otherwise
qsounds music & story library | A...K | L...Z |
hive curator with some curie superpowers
---
Posted via proofofbrain.io