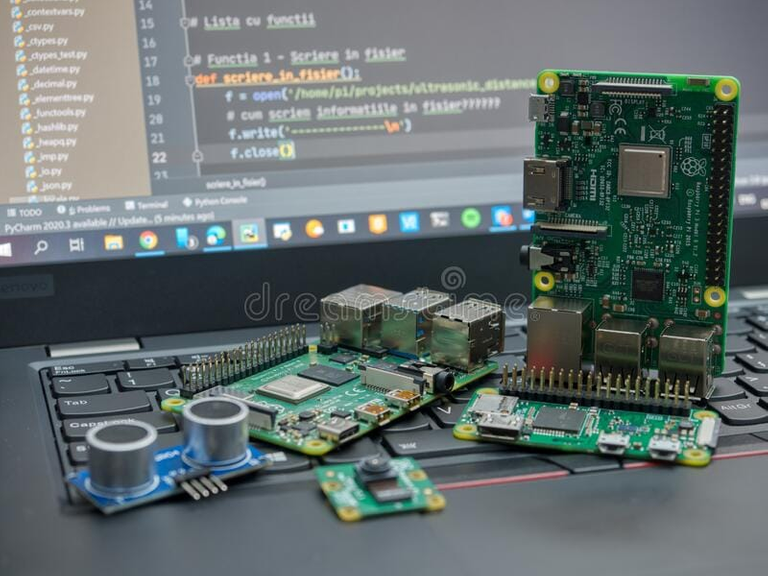 ImageSource
For a couple of years now we've been able to detect and handle computer viruses through the aid of third part anti virus softwares or through an embedded Operating System anti virus software. These various softwares as we all can agree do happen to be annoying sometimes, take up very large amount of space, might not even protect your device, install a hidden software on your pc without your authorization and so much more.
But what if these is about to all change, as a research carried out at the institute of Computer Science and Random Systems (IRISA) in France, was able to break a new barrier by creating a "non-software-based virus detection system". The team of researchers including Annelie Heuser, Matthieu Mastio, Duy-Phuc Pham and Damien Marion, was able to do this by using a Raspberry Pi single board computer, a H-field Probe (this is used for checking low level signals in an electronic device) and a oscilloscope (this is an electronic test equipment that enables wavelengths to be seen, making it easier detect any problems occurring in an electronic circuit ).
The working principle or idea is that, unlike traditional antivirus softwares that work by scanning files as they enter a computer or looks for suspicious behavior in already available files, this new approach generates electromagnetic waves, and each particular file or software in a computer generates a unique set of wave patterns due to the way the it's software runs and complies its code. The researchers capitalized on this intelligence by using a H-field Probe, to capture wave patterns of known computer viruses running on various devices and thereafter viewed the results on an oscilloscope; they found wave patterns that were unique to individual viruses.
Furthermore, the researchers used the obtained data from the oscilloscope to program a Raspberry Pi in order to identify data from another device by recognizing the known virus wave pattern. Using the system as a virus detector; to determine if a virus is running on a computer, In order to demonstrate this a user placed the H-field probe close enough to the pc device in order to read the electromagnetic waves that it generates, the Raspberry Pi then reports on whether it found any virus, if so, which one or ones it was. This testing, found the system was capable of detecting 99.82% of generic malware.
This is a huge break in virus detection not just for PC's alone but for every IoT(internet of things ) device. Could this be the dawn of a new era in virus detection and data protection? Kindly leave your comments below lets discuss.