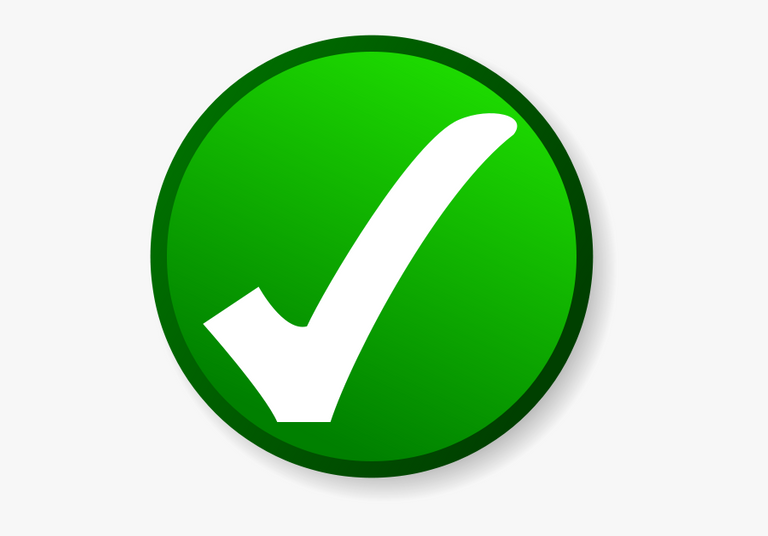 (Image Source: clipartkey.com)
I was thinking about how we ended up with so many problems in our country, and in the world today. At the root of a large majority of it I personally think is the education system. Education has not always been taught the way it is these days. In fact, if we look at the historical context the way education is taught these days is quite young. It hasn't been around for a long time in the span of time.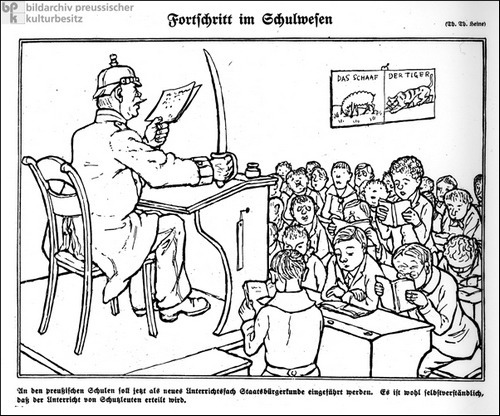 (Image source: returnofkings.com)
The Prussian Education System was introduced in the late 18th and early 19th centuries. It is certainly older than anyone reading this by several generations yet that is a short time in terms of the history. Consider that minds like Plato, Aristotle, Da Vinci, Galileo, Copernicus, and Sir Isaac Newton did not learn under this system. Neither did any of the founding fathers of the United States of America.
Yet, access to education was generally a privilege during those times as well. Far fewer people had access to it. That may be an excuse that comes to mind when thinking our current system is "better".
If you research access to education it usually ended up being restricted to the wealthy mainly for resource reasons. Libraries and books were precious things. They were not everywhere and numerous. Access to them seems to be a common theme in terms of superior education. This makes sense to me and likely does you as well.
One might reason that simply making such things available and encouraging the populace to use them would improve overall education. This too seems reasonable to me.
However, the Prussian Education System was introduced which is also where the term known as "School" comes from.
School
In looking into the Prussian Education System model there are plenty of things that seem to stand out as positive. If you take the time to study the history and pay attention you might find yourself noticing the aspects of this system that its creators found highly desirable. As you think upon these things you might occasionally think "that doesn't sound good..." especially if you are not from an elite family that has any form of control.
This educational system instructed students on basic educational concepts, such as mathematics, writing, and reading. At the same time, it also taught things like obedience, duty to country, and general ethics. One of the main motivators for the Prussian education system, interestingly enough, was religious. Various factions, most importantly the Pietists, believed that the deepest understanding of God could come only through a personal reading of the Bible, therefore literacy was important for all people, not just the wealthy.
That quote is simply one I went and found from this page. I wasn't looking for any particular site, document, etc. I knew what I could find without hardly looking.
Aspects of that quote likely sound desirable...
Other things in the long term sound exploitable...
At the same time, it also taught things like obedience, duty to country, and general ethics.
Obedience to whom? What if that person or those people end up being people that no one should be obedient to? If you can become the person they obey then you have power.
Like so many creations of humanity it wasn't immediately corrupted. It has produced some great minds. Also like every creation of humanity I am aware of it most definitely was corrupted over time.
As this system pushes further and further forward it begins to attack thinking for yourself. Instead it pushes to accept what you are told without question. The facts your educator tells you are the facts. You are to memorize them, repeat them, and believe them for they are the "correct" answer. Why are they correct? Because your educators tell you they are correct.
This is indoctrinating the population into authoritarian thinking. They obey the people they view as authorities. Sometimes the label "experts" will be used. They obey them without question. It can be quite comfortable to simply be able to let someone else tell you how you should think. You then have no need to think about it and try to make a decision yourself. How much of your time does this free up? Or at least that is the imaginary mental internal dialog I think of when I think of people who live and die following the statements of authority figures.
If the authority was actually correct, and they had no ulterior motives then probability is high that it will work out for you. What happens though when they are not correct? What happens when they have ulterior motives? What happens when they know what they are telling you is a lie yet they know you have been conditioned to just memorize, repeat, and believe what they tell you?
Outsider
The system works well for many people who plan to just live and do as expected. It doesn't work quite well for people that may have a slightly different way of thinking. Perhaps their way of thinking can achieve the desired results, yet it may still be discouraged. Perhaps the way they are being forced to view something doesn't work for them. Their mind rejects it. They get bad grades. Bad grades and being wrong are viewed as highly undesirable. There can even be an amount of ridicule attached to it.
Several things result from this. Those viewing being wrong as a very bad thing becomes cemented in our every day thought. Those that cannot conform for whatever reason are often brilliant, but they fail at this system. They may have been amazing people that could do great things but instead they are viewed by society after their schooling as someone who got "bad marks". This limits their chance at higher learning, at jobs, and other aspects of society. Mostly because they were just "wrong" in school and could not do the work "correctly".
History has examples of drop outs that have gone on to be some of the most brilliant people around. They are the exception, not the norm. They are those that dropped out, ignored the system, and found a way to achieve what they needed in spite of the system.
Critical Thinking
The subject of Critical Thinking is taught increasingly less in both lower and higher education. There are courses with the label "Critical Thinking" in their title. They may briefly even touch upon it. There are also people in the Universities teaching the subject that fail to practice Critical Thinking themselves. I've met a few of them. On the other hand at least one of these individuals has become quite wealthy manipulating opinion. He very well may know it quite well. In knowing it you can also notice how society has been conditioned to be susceptible to some forms of logical fallacies. If you are aware of this you can exploit it and manipulate people. The person I am thinking of may have actually known the subject quite well and just be a greedy, manipulative, power seeking person. I am not going to name this person as there are plenty of other people like him. Many of our "authority figures" are likely just like him. Some of them deploy these fallacies without even knowing it.
Appeal to Authority Fallacy: This is extremely common. It is found in statements such as "experts" claim X so X must be a fact. A person claiming a thing does not prove a thing no matter who they are. They are still human, they are still fallible, and sometimes they are intentionally manipulative. If someone was to say "Experts say that if we all jump off the ground at precisely noon GMT the Earth's rotation will be changed" and we were to do this experiment... nothing would happen other than a lot of people jumping at the same time. Now if we swap out the word Experts you can replace it with Scientists, Doctors, Priests, Teachers, Politicians, Democrats, Republicans, Liberals, Conservatives, Anarchists, or any other label you want. It is an appeal to the authority that people perceive that label as having. It is used in lieu of actual proof. This doesn't mean that there may not be a higher probability of it being true. It simply means it may be incorrect, and it could be incorrect by design and counting on you to blindly accept it due to the authority you perceive the person as having. In some cases they may not have even stated it in the first place. The person simply tells you "Scientists say X" and you stop questioning. What if the scientists didn't say that at all? You still responded as if they did. Even if they did you still responded as if them saying X made X a fact. This is what is known as the "Appeal to Authority Fallacy" and once you learn how to identify it and recognize it you will see that it is in rampant use in our societies.
(Image Source: skepticalraptor.com)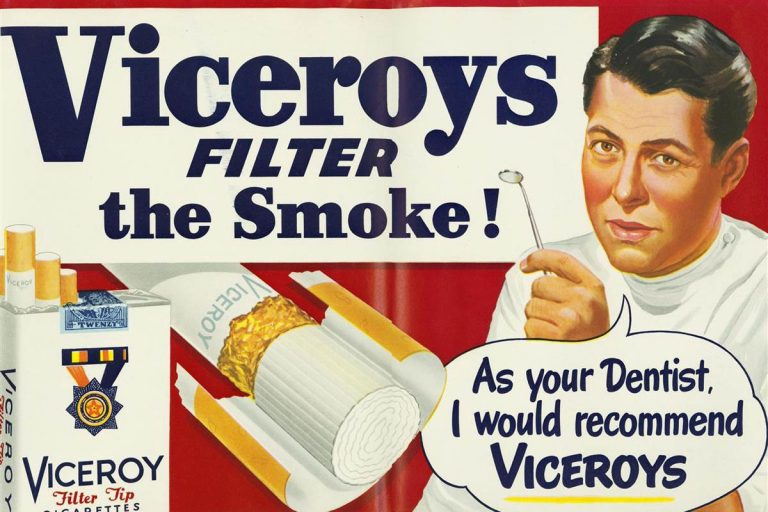 Appeal to Popularity Fallacy: This also very common. It is the appeal that the simple idea that a perceived majority believe a thing is a fact mean that the thing is a fact. This has been used throughout history. You only need to study the history of science to find countless cases where the majority believed X and it turns out it was Y. One person would suggest Y and even prove it. There would be great resistance because the "consensus" was for X. Eventually Y would be accepted. You see if any number of people believe a thing is true that is false, that doesn't make it suddenly true. This is the Appeal to Popularity. It is very common these days. How often do you hear "consensus" as the reason we should believe a thing and take actions on it? What happens to people who happen to be in the same field this alleged consensus is in that dare challenge it? If you need some examples you need look no further than Global Warming (which conveniently morphed into climate change), or Vaccines. There are many other examples. The number of people believing a thing is not proof. That is the appeal to popularity fallacy.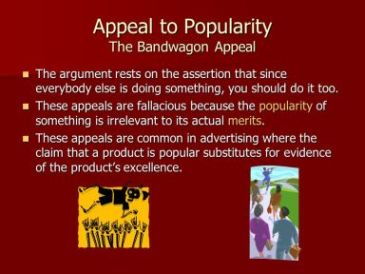 (Image source: josecarilloforum.com)
If you recognize these things it shields you somewhat from common forms of manipulation and it does make you more resilient against some forms of propaganda.
---
Today
Today the education system is making people more and more blind to those forms of logical fallacies. Ask yourself why that might be? What might be the benefit? Who benefits?
If you know your history and you've been paying attention you can't have missed the attempts at rewriting history, adding in information that didn't actually occur at the time, omitting other information to paint the desired picture.
You likely have seen the meaning of words be changed and manipulated. My pet name for this which I use is "Word Hijacking" and those of you that know my writing know I write about the subject fairly often and at the very least mention it frequently. I am not going to dive into it here.
Closing...
What is the correct answer?
ANSWER: Whatever you tell me to say. Whatever you tell me to believe.
Who is the enemy?
ANSWER: Whomever you tell me is the enemy.
What should you do if someone challenges this?
ANSWER: Stop them...
It sounds kind of like an indoctrinated cult to me...