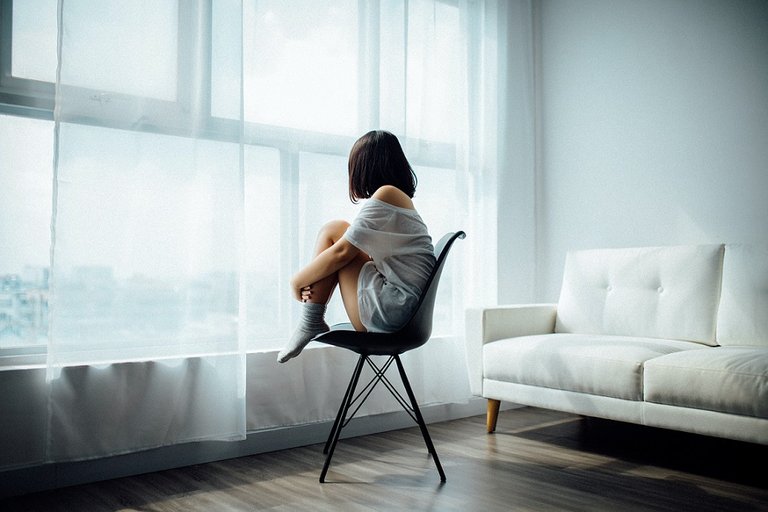 Photo by Anthony Tran on Unsplash




Click here if you would you like to take a moment and learn more about me


Although the beginning of the science of psychology was associated with the establishment of the first laboratory by Wilhelm Wundt in Leipzig, Germany, the philosophical foundations of cognitive psychology can be traced back to the stoic philosopher, Epictetus. From philosophical thought, whose basic argument is that "it is not the events that affect us, but the way we interpret the events is", first Albert Ellis' Rational Emotive Behavior Therapy and then the Cognitive Therapy movement developed by Aaron T. Beck emerged. Accordingly, human beings produce thoughts and theories about what is going on around them every day, just as a scientist does when solving the mysteries of nature. Our thought (theory) about an event also determines how we feel about that event.
Psychoanalysis, which is identified with its founder Freud and was the dominant therapy movement especially in the first half of the twentieth century, was criticized first by behaviorists and then by cognitive psychologists due to the inadequacies in the psychodynamic paradigm in certain conditions.
Aaron T. Beck, a psychoanalyst himself, after a scientific study of dreams that he planned to prove the claims of psychodynamic theory about depression, saw that the psychodynamic claim that patients desire to inflict pain on themselves could not be proven methodologically. Thus he begins to lean more towards directly the content of what patients say, rather than looking for underlying things in their sayings. Beck, primarily applies cognitive methods to the treatment of depression and defines the cognitive triad of depression. Accordingly, depressed patients have negative thoughts about (1) themselves, (2) their environment, and (3) their future. Firstly, The person sees himself/herself as inadequate or defective. Second, he/she evaluates the events around him/her negatively, everything is against him/her. Finally, the future will never bring anything good.
There are automatic thoughts accompanying negative emotions. Beck defines the development process of these biased and negative thoughts as "cognitive distortions".
Cognitive distortions are thought errors filled with false logic or overgeneralizations. These automatic thoughts are often based on beliefs that a person has developed throughout his or her life. The therapist tries to restructure the problematic cognitions and beliefs of the client through Socratic questioning which is the basic interview method of cognitive therapy.
Basically, the aim is to provide the awareness that the thoughts that the person accepts as absolute truth are actually only the theories produced by himself/herself, and to gain the ability to develop alternative thoughts that are more functional instead of these non-functional thoughts. After Cognitive Therapy was developed by Beck in the seventies in the treatment of depression, it continued its development under the name of Cognitive Behavioral Therapy by combining with behavioral therapy modalities in the eighties, adding obsessive-compulsive disorder, posttraumatic stress disorder, anxiety disorder, phobias and panic disorder to its treatment field.
Cognitive therapy, which was first introduced in Turkey by the Department of Psychology at Hacettepe University, Ankara, later became widespread with the work of the Cognitive Behavioral Therapies Association. (https://kdtd.org.tr/)
The Cognitive Behavioral Psychotherapies Association, which was founded in Turkey (2010), determines the necessary conditions for the certification of cognitive therapists' competencies and carries out studies to ensure that therapists who meet these conditions are officially recognized by authorized institutions (accreditation) of Turkey ( https://www.bilisseldavranisci.com/ )
In the NICE depression guideline, CBT methods are recommended during primary care treatment of depression. I hope that CBT will take the place it deserves in primary care in our country, especially in the treatment of depression.
Click here if you would you like to take a moment and learn more about me
References:
Türkçapar H. Klinik Uygulamada Bilişsel Davranışçı Terapi, Depresyon. İkinci Baskı, Ankara, Hekimler Yayın Birliği, 2013
Türkçapar MH, Sargın AE. Bilişsel Davranışçı Psikoterapiler: Tarihçe ve Gelişim. JCBPR. 2012; 1(1): 7-14
Shultz DP, Shultz SE. Modern Psikoloji Tarihi. Birinci Basım, İstanbul, Kaknüs Yayınları, 2007.