Don't do this post at home if you don't know that you can easily get hurt if you use an angle grinder to trim your nails.
They are so hard that snacks and nail clippers fail to cut them off .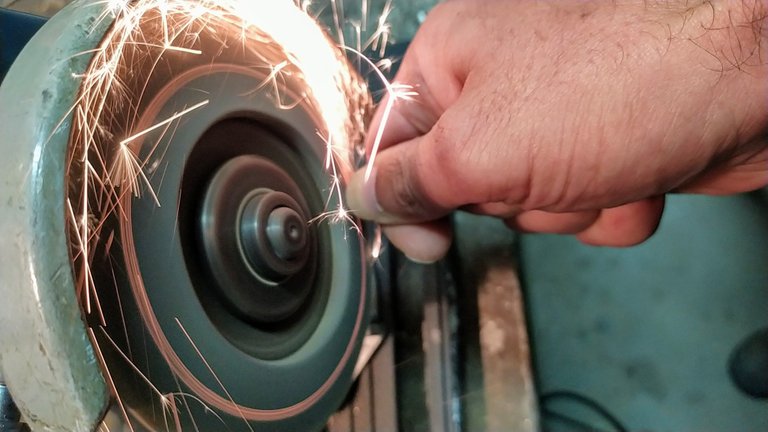 To start from the beginning, I managed to let my long nails not crack this is the nail of my left thumb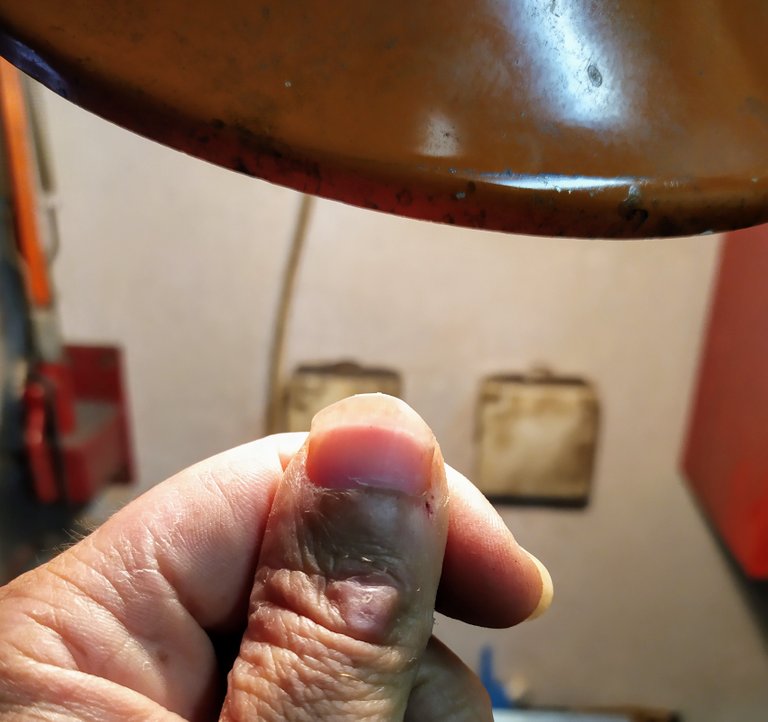 and fingers with long fingernails of the left hand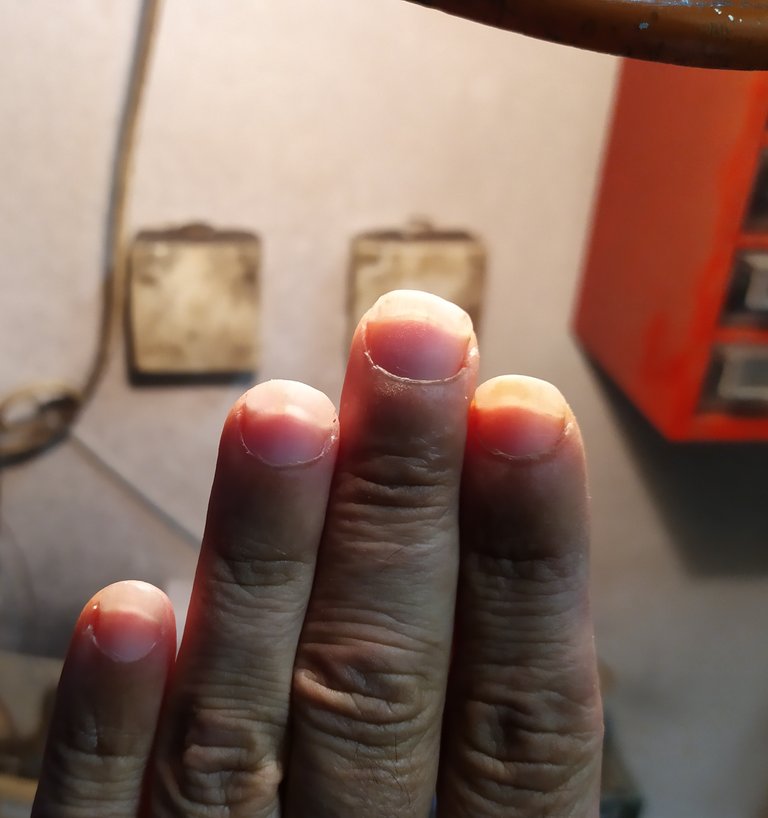 nail on right thumb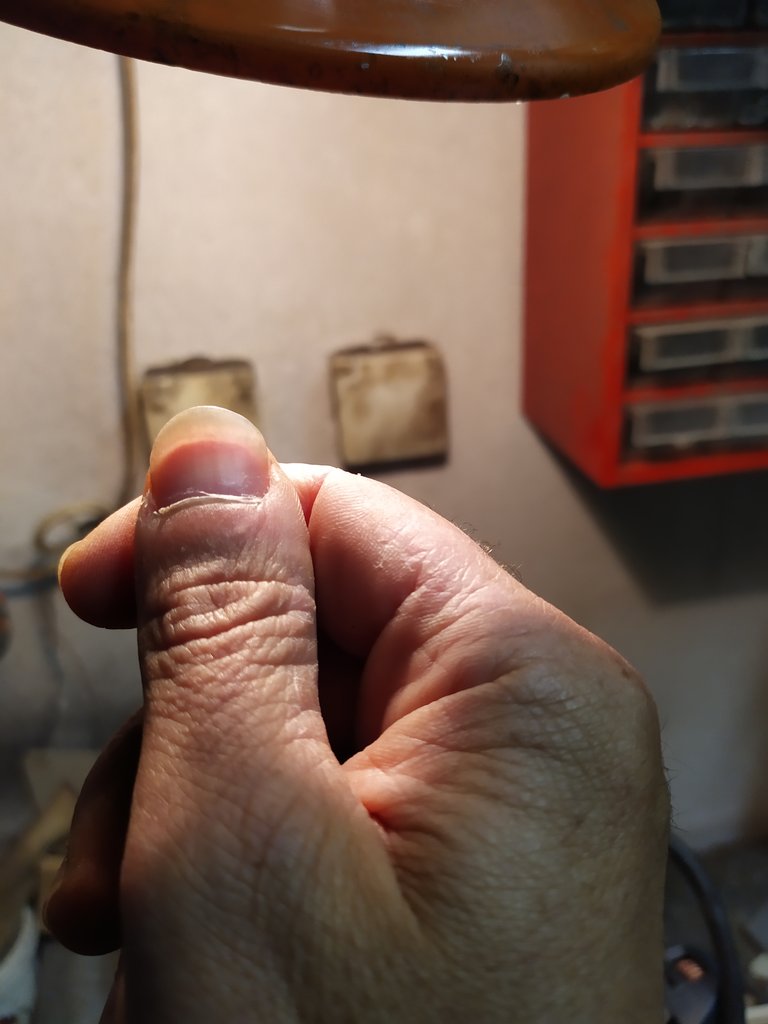 and fingers with rather neglected nails on his right hand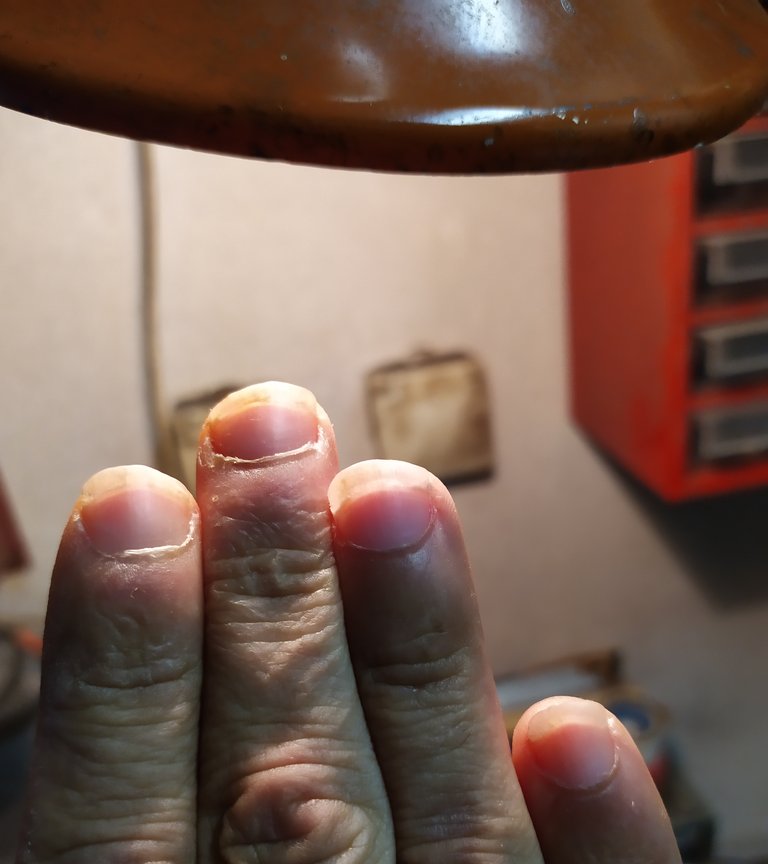 What I'm doing is a little dangerous because the angle grinder rotates at full speed and it's mounted on a grinder bracket to stand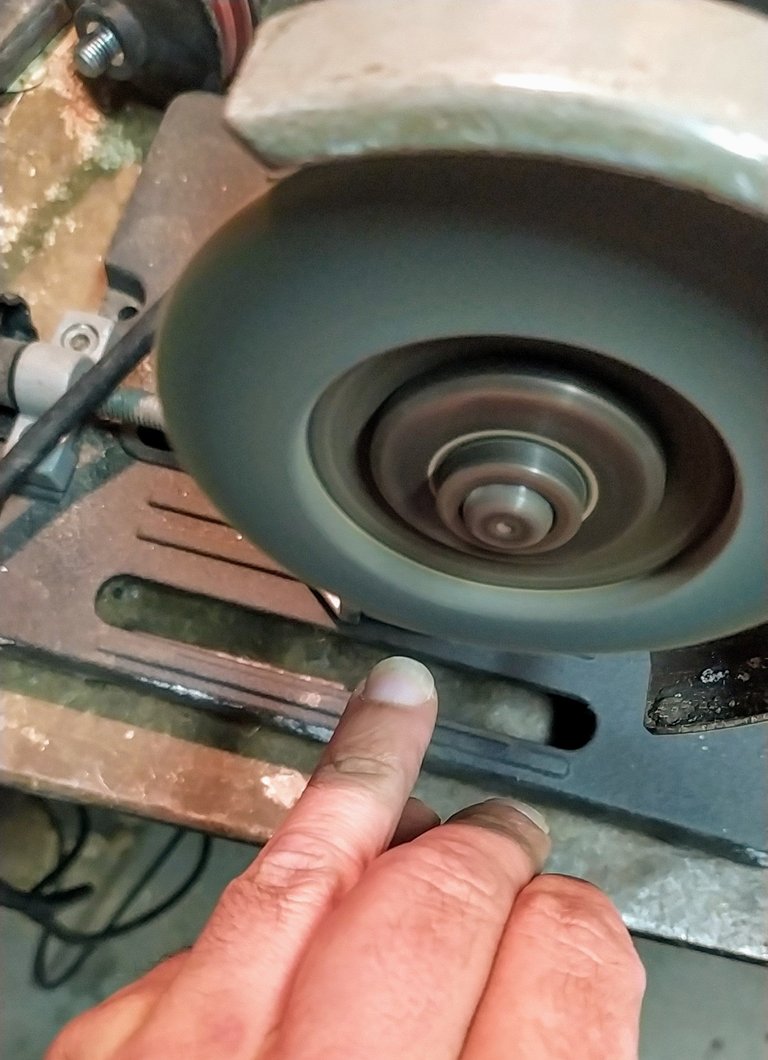 securely and vertically on which the fiber disk is blue of 100 granulation , to be able to record and take photos with one hand looking at the screen what I do with the other hand as the nail approaches the disk that rotates quickly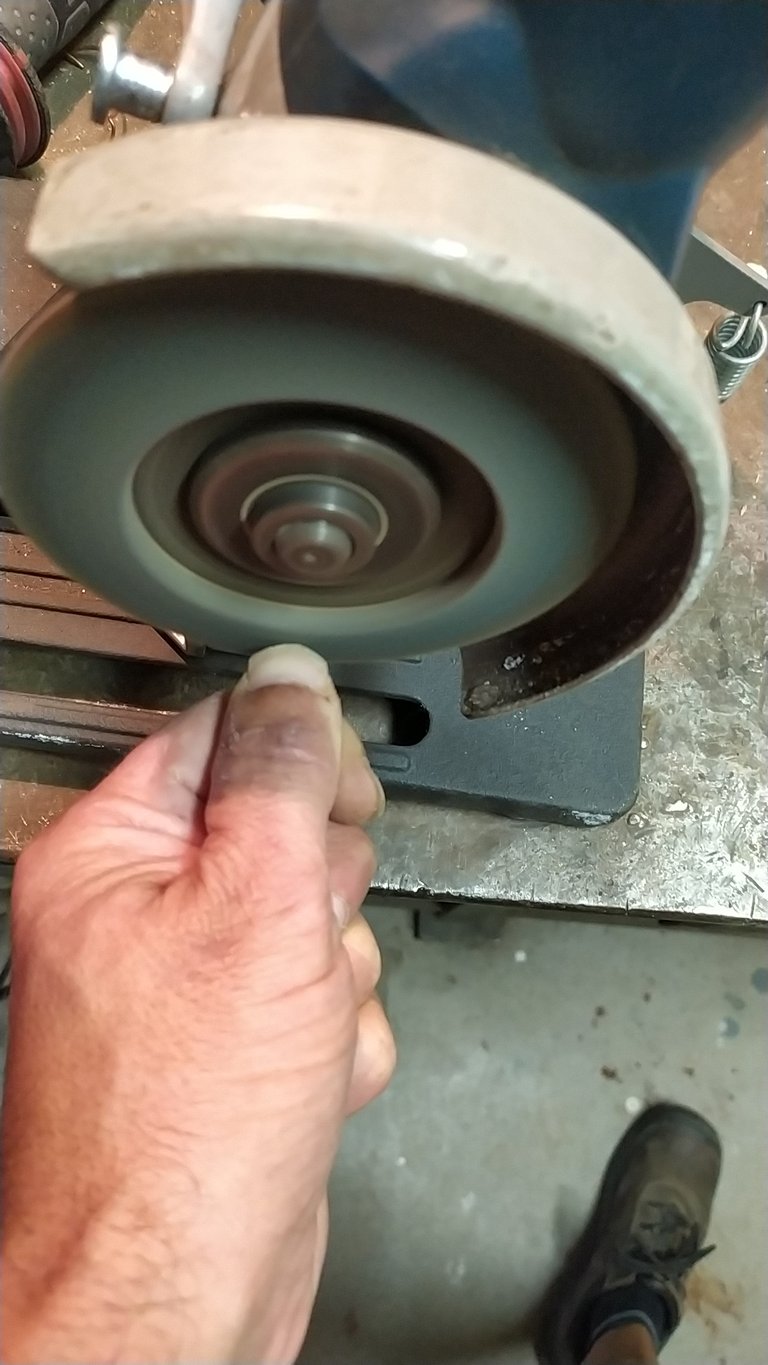 so start sanding your nails very challenging I am doing this for the first time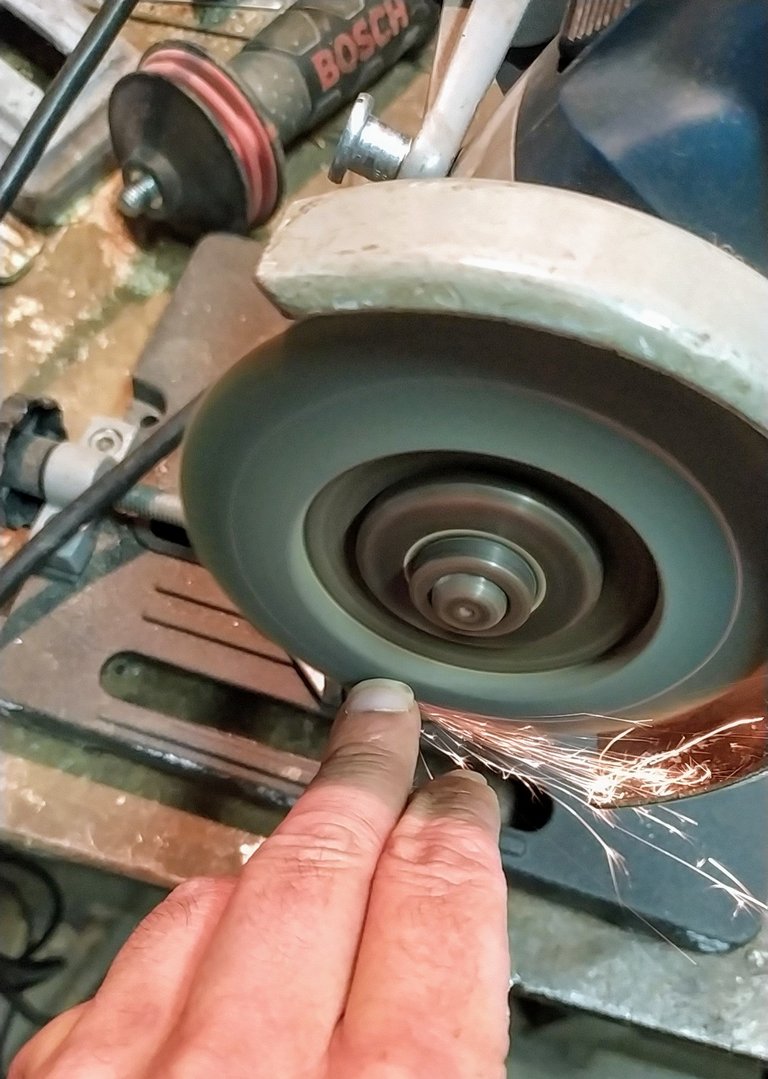 and works nicely removes nails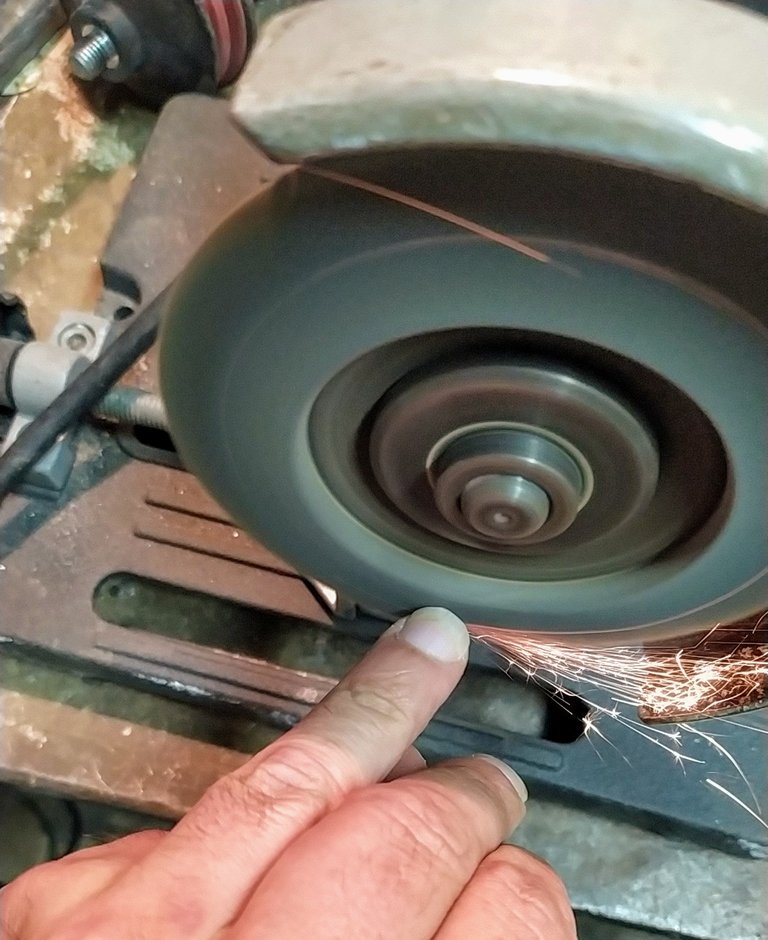 this flickering spark is wonderful to me as it looks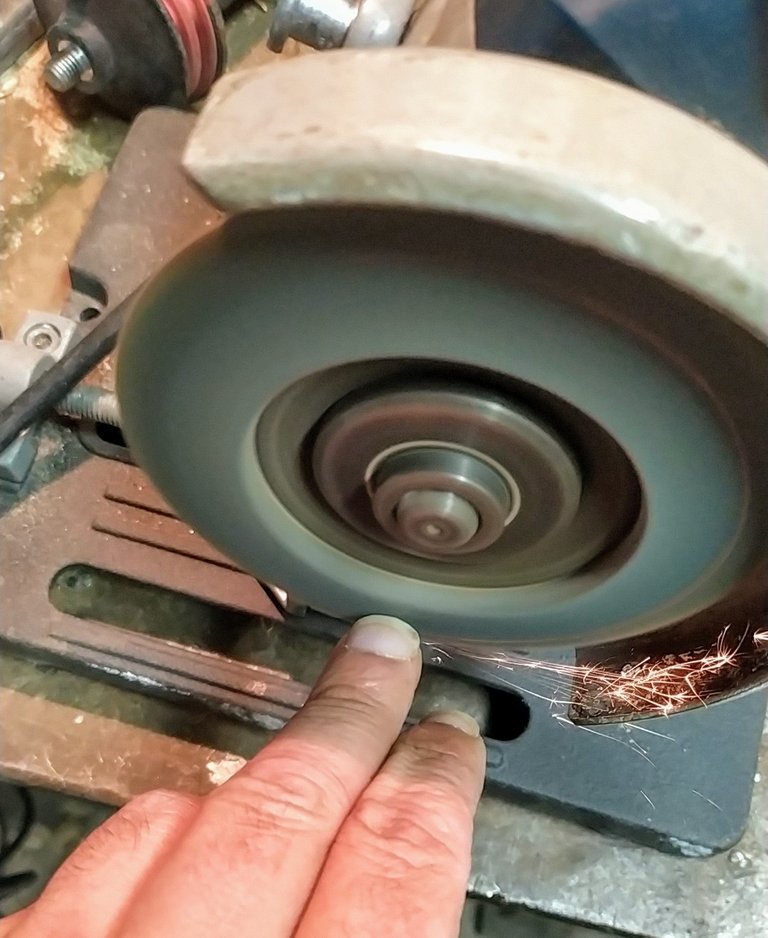 it is not easy to stretch the fingertip to keep the nail in front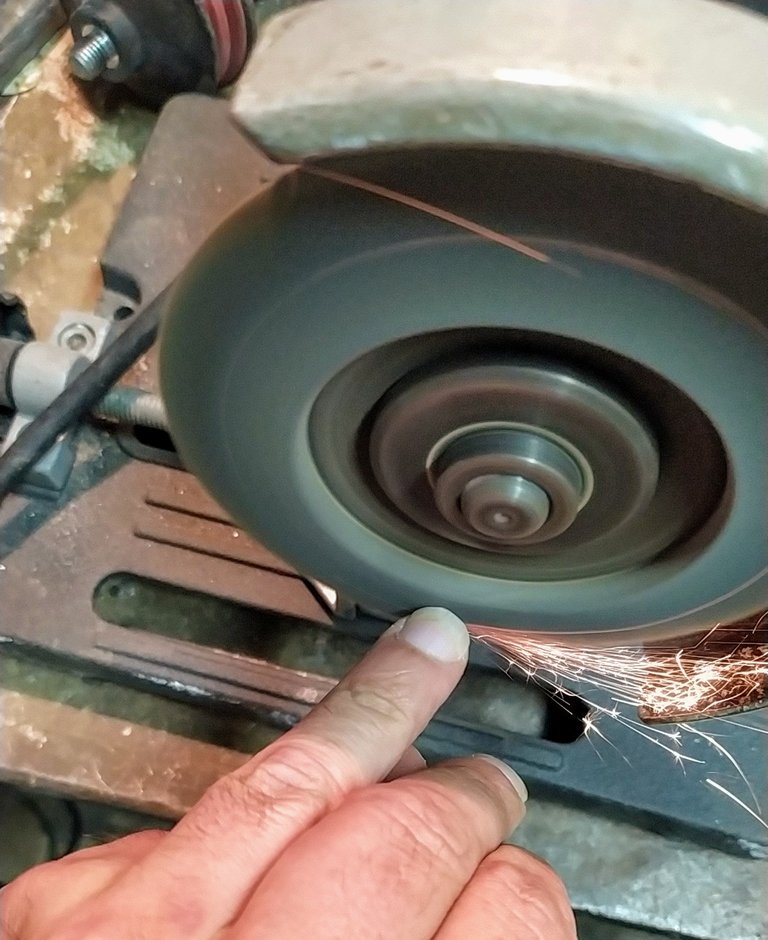 and lean it on the disc with a twist to make it look nice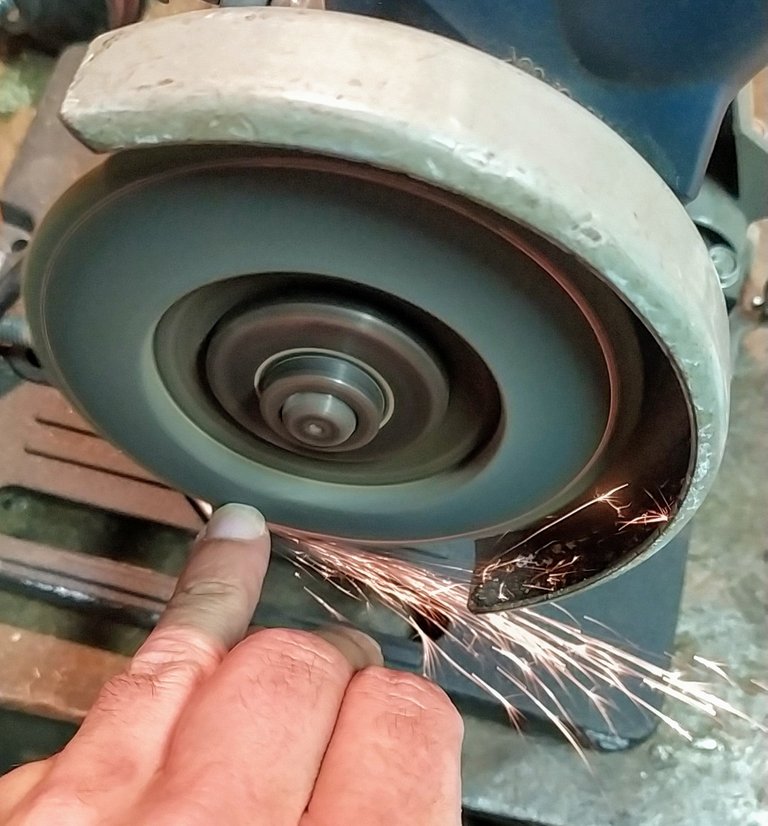 a little nail stinks but doesn't bother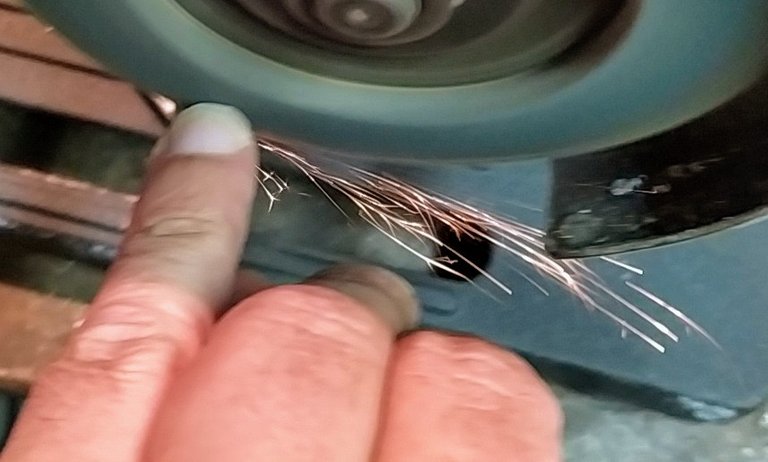 the most beautiful to me are the sparks that fly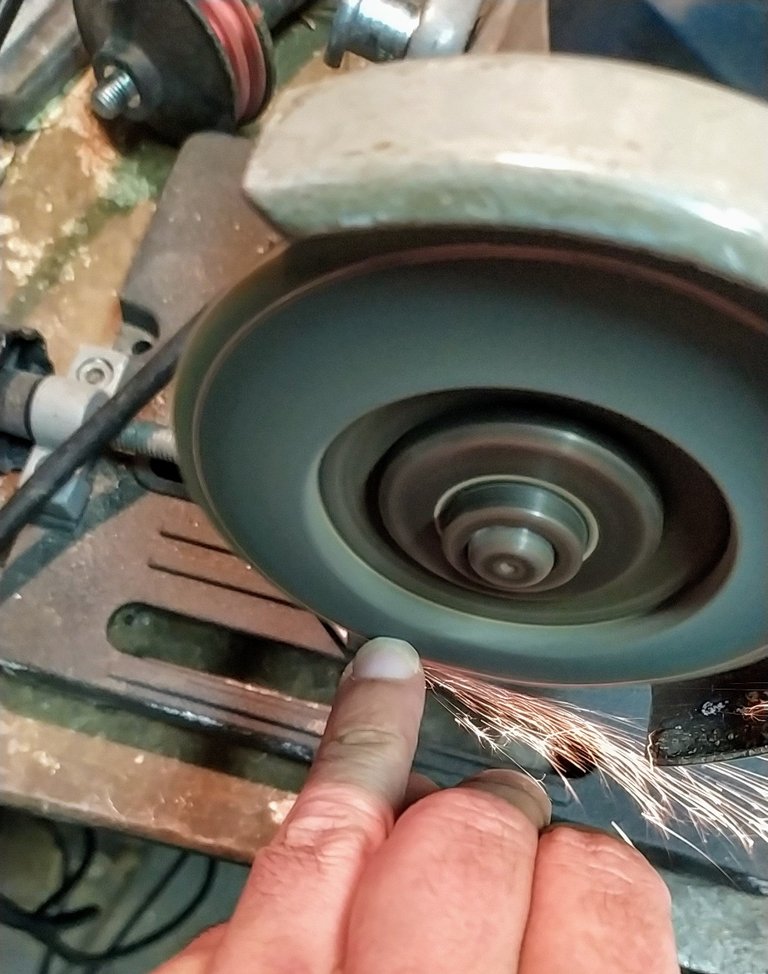 one should be careful all for beauty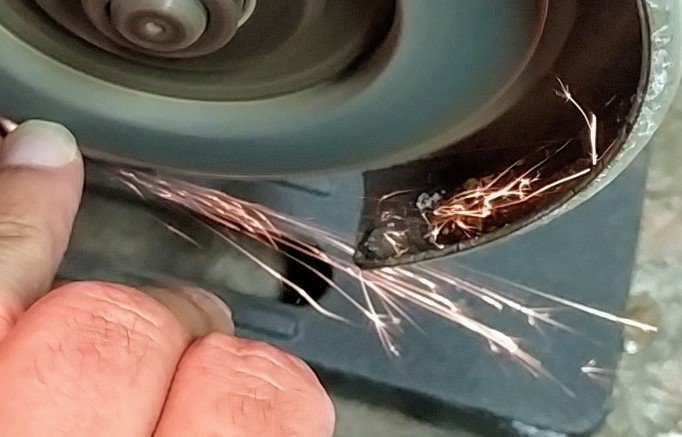 the little finger releases a little spark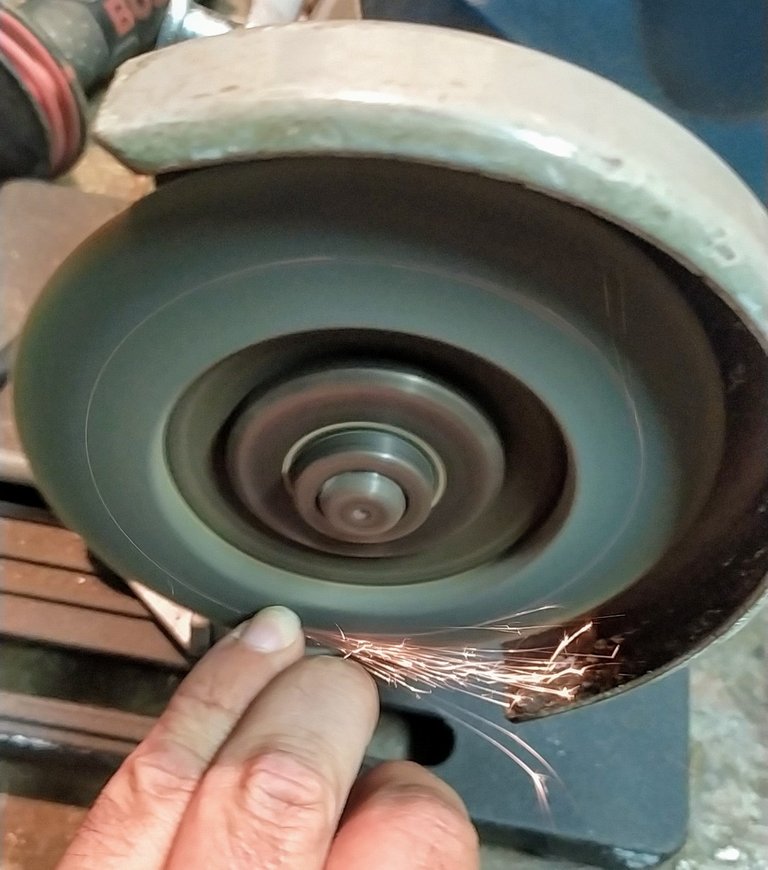 A little repair of this is not right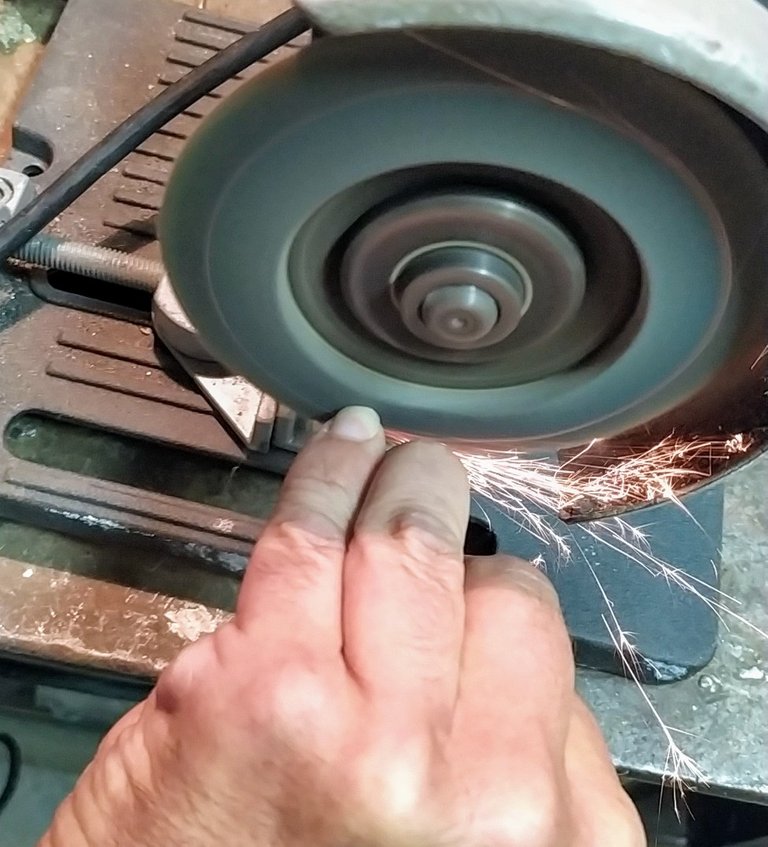 now edit your thumb a little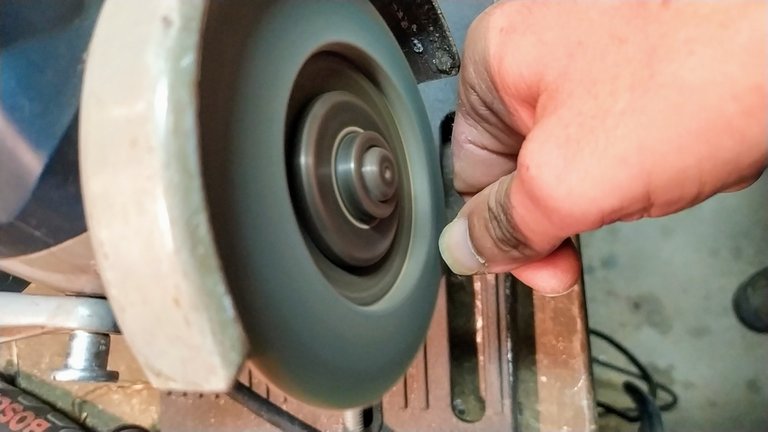 man it's fireworks ,,, how good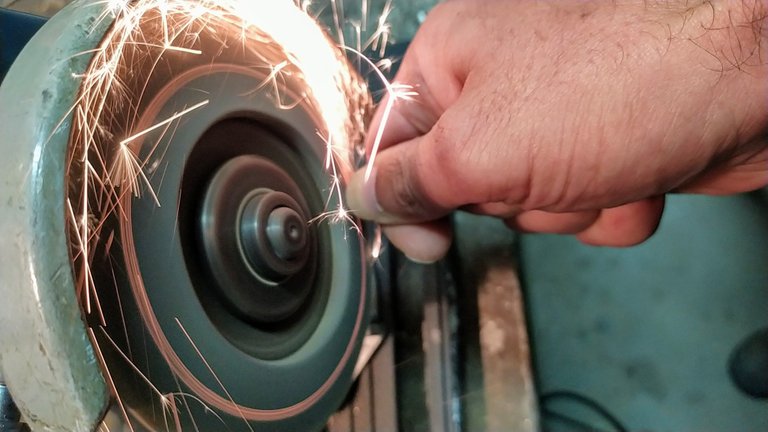 i noticed i need to fix the rest of them a bit because i need to let them cool down a bit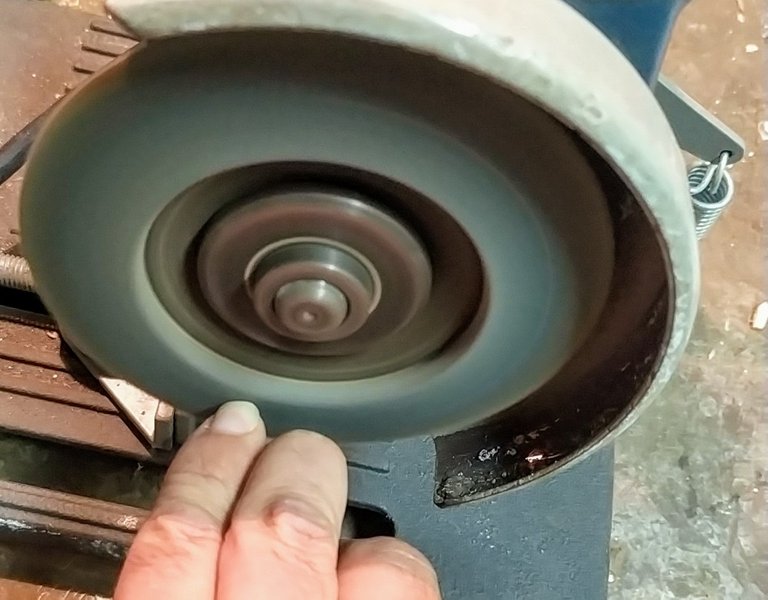 to overheat and even more stink of burning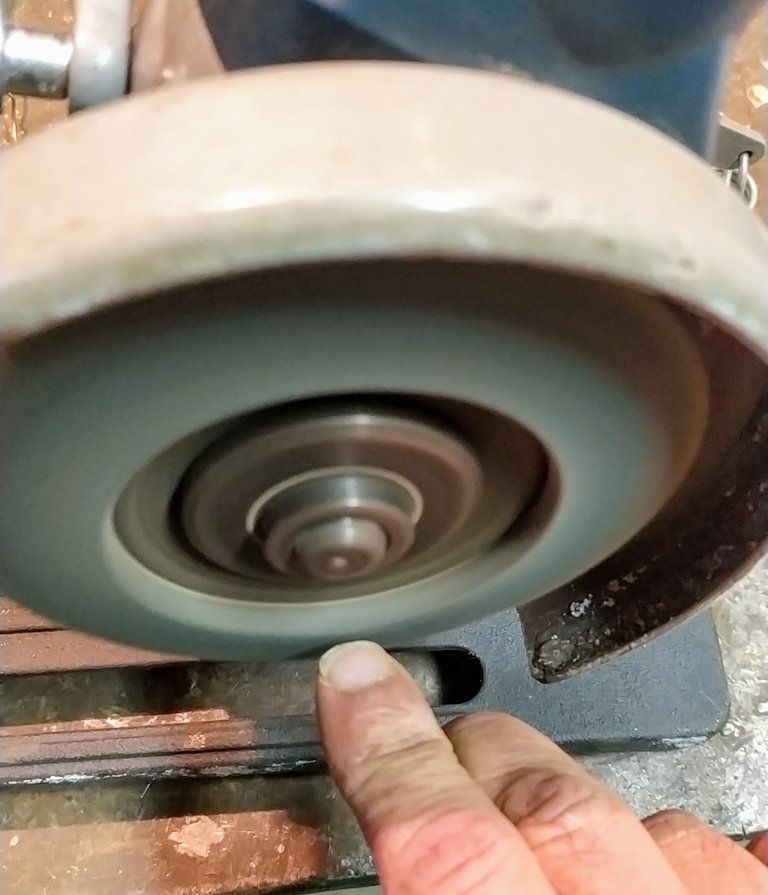 and then the action begins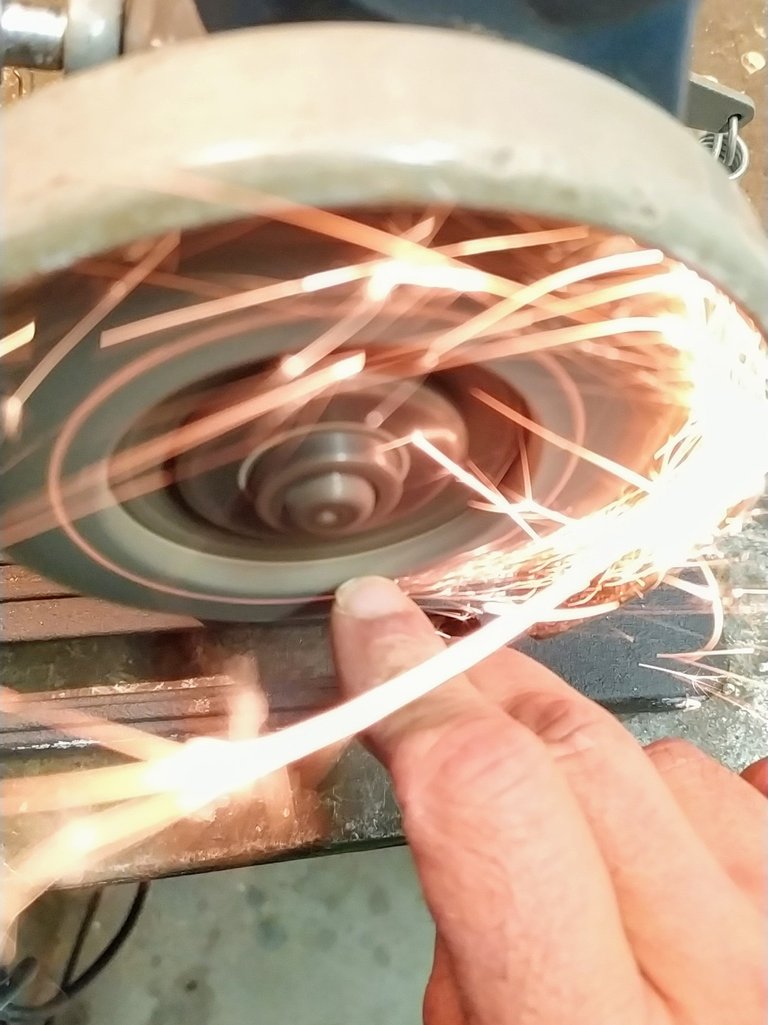 here remained one small tooth on the nail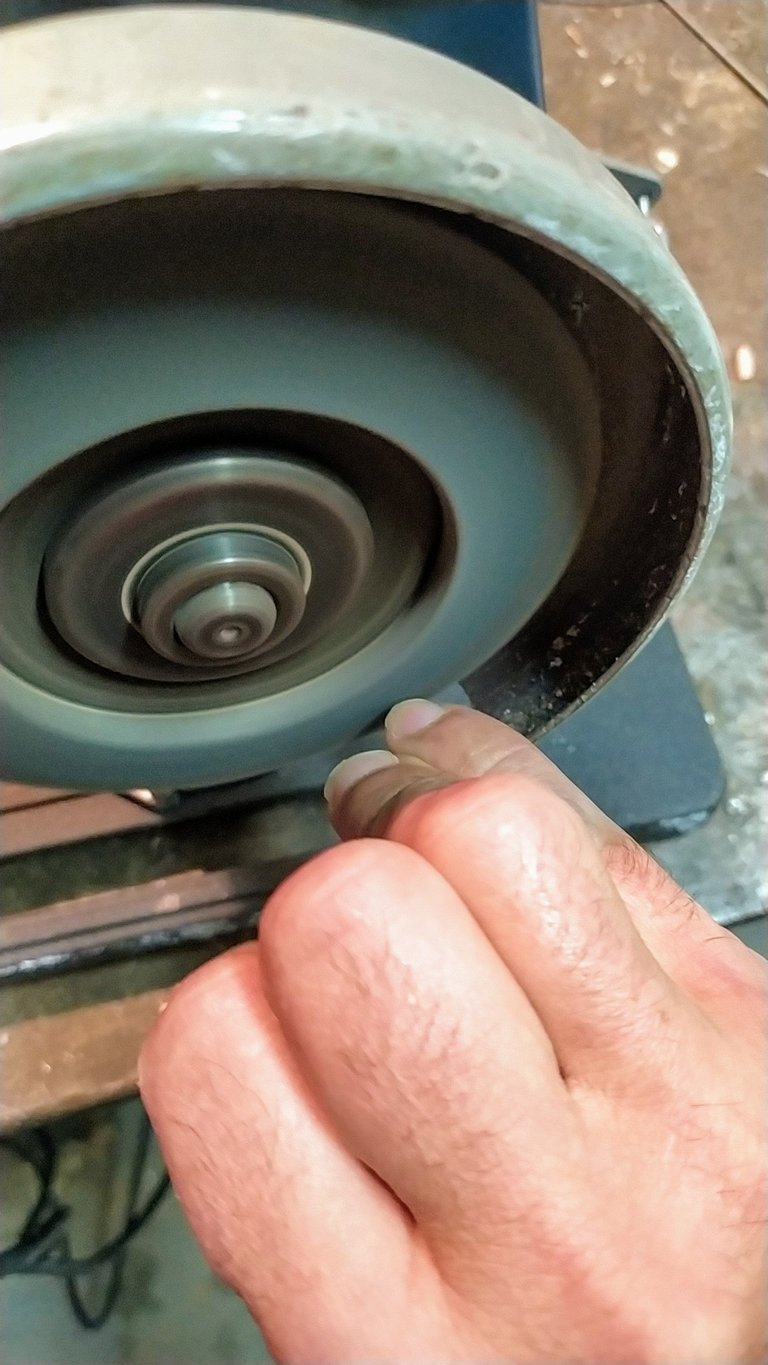 to beautify it a little I love it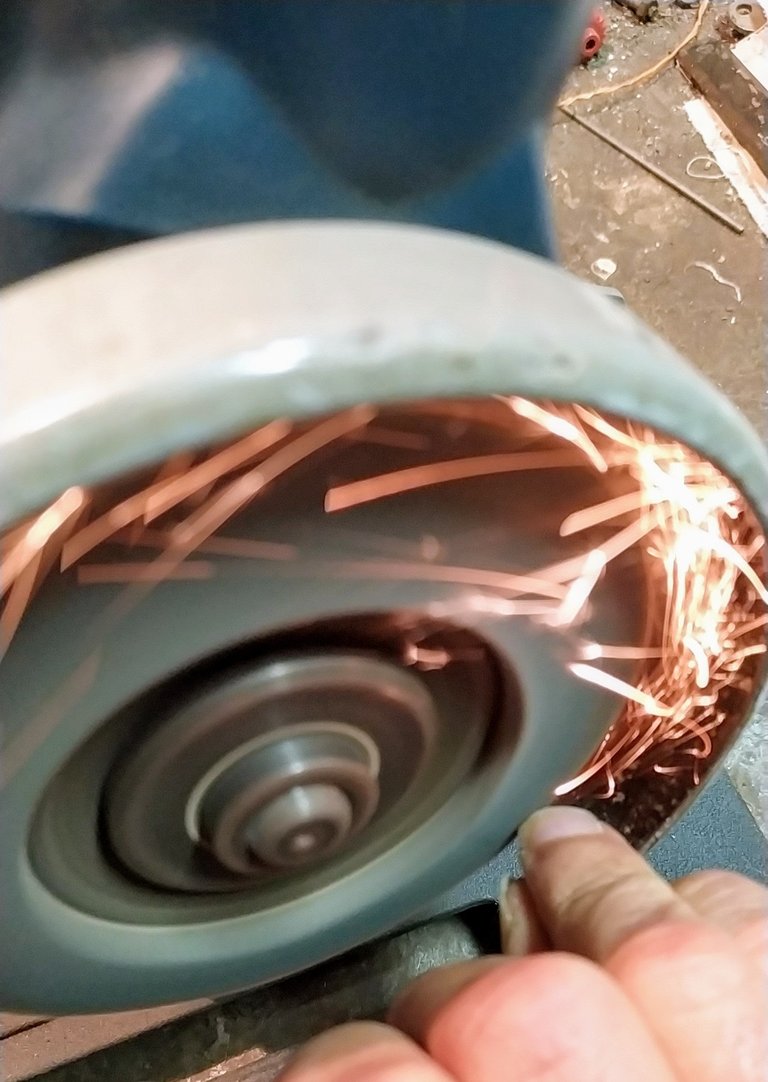 Here the nails are beautiful and very pleased because it passed without injury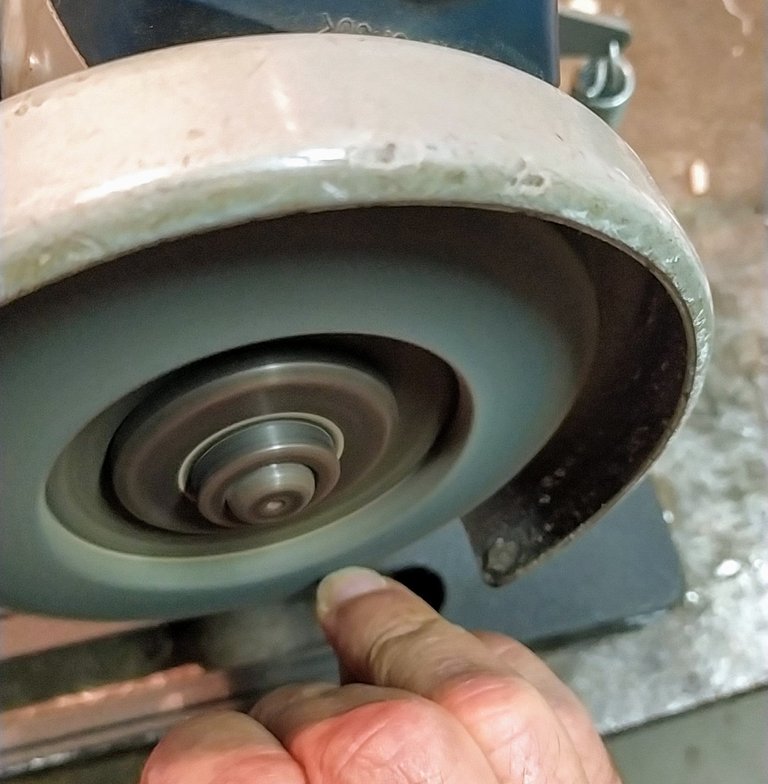 it makes you on HIVE to do this otherwise you know nails like this. sparks impossible to produce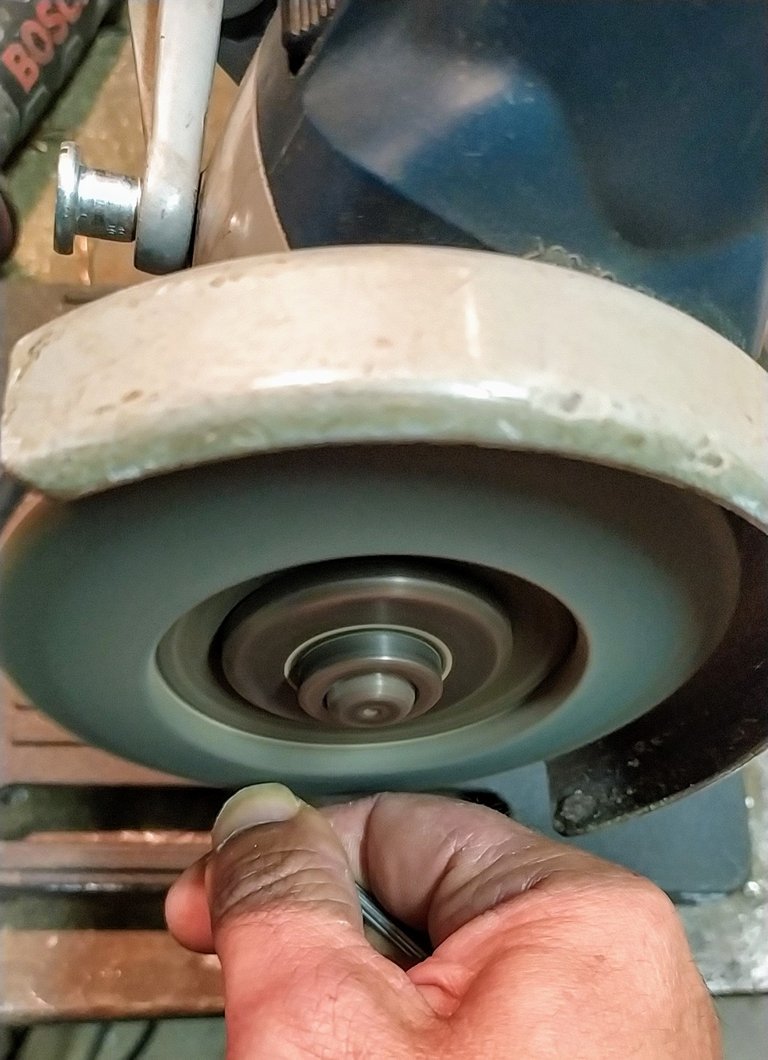 what produces this beautiful fireworks with these beautiful sparks is this steel nail intended for concrete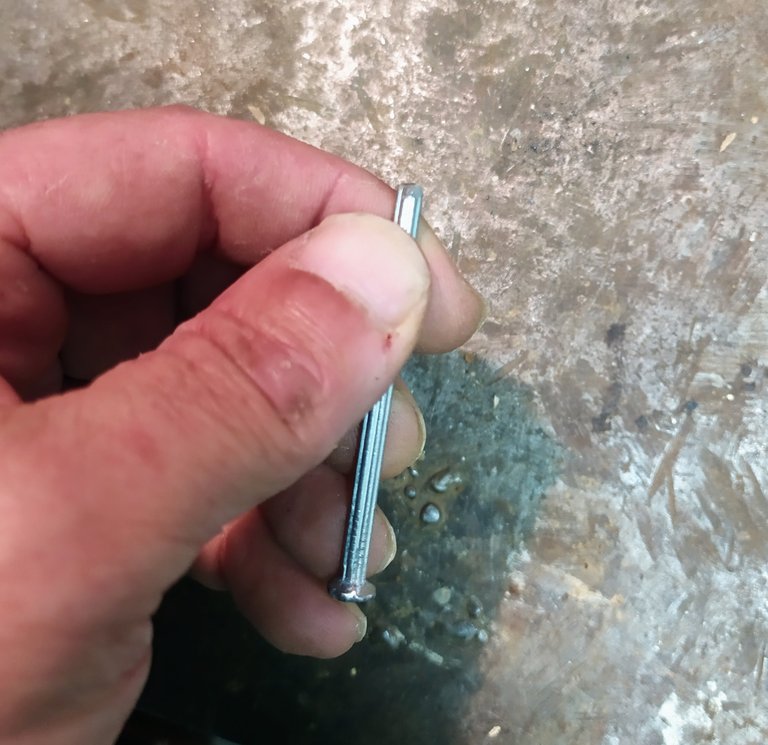 which I placed under my finger and brushed my nails on the disc and he made sparks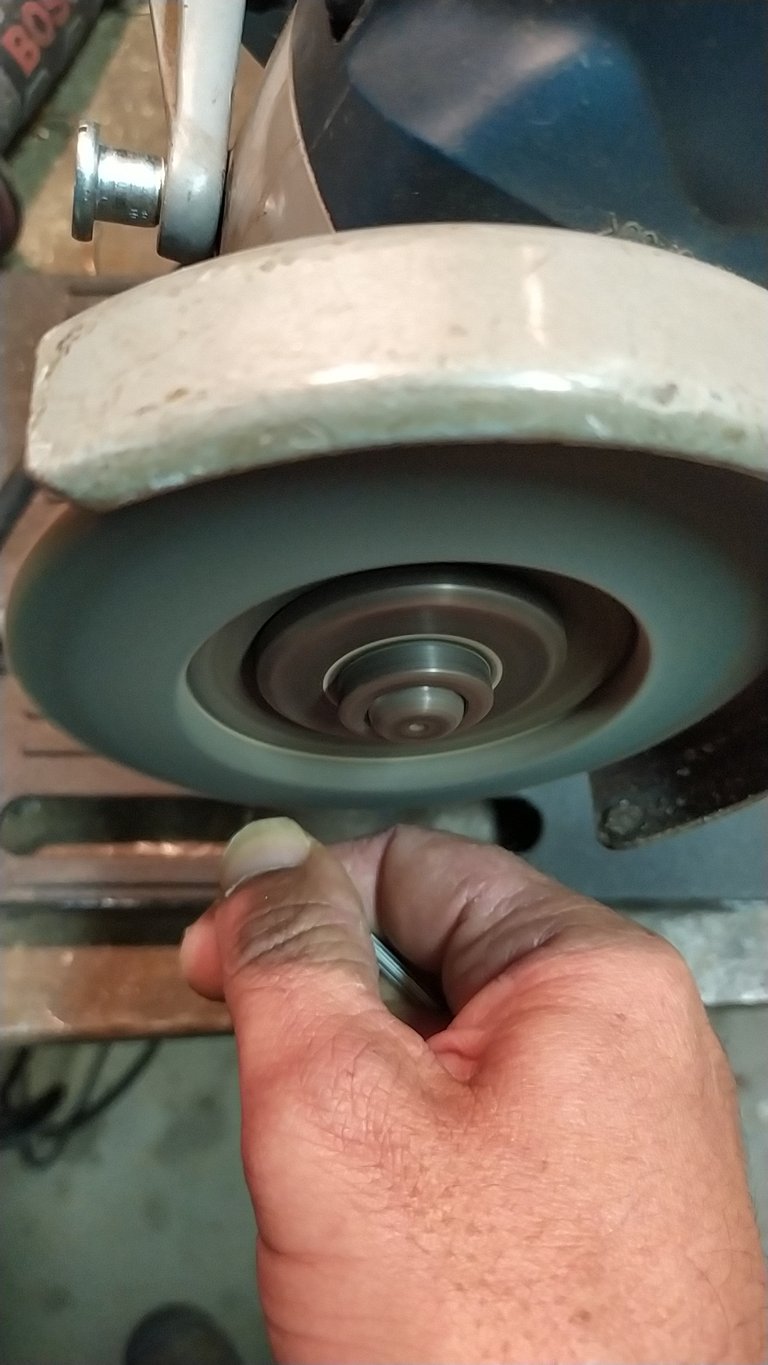 which looks like this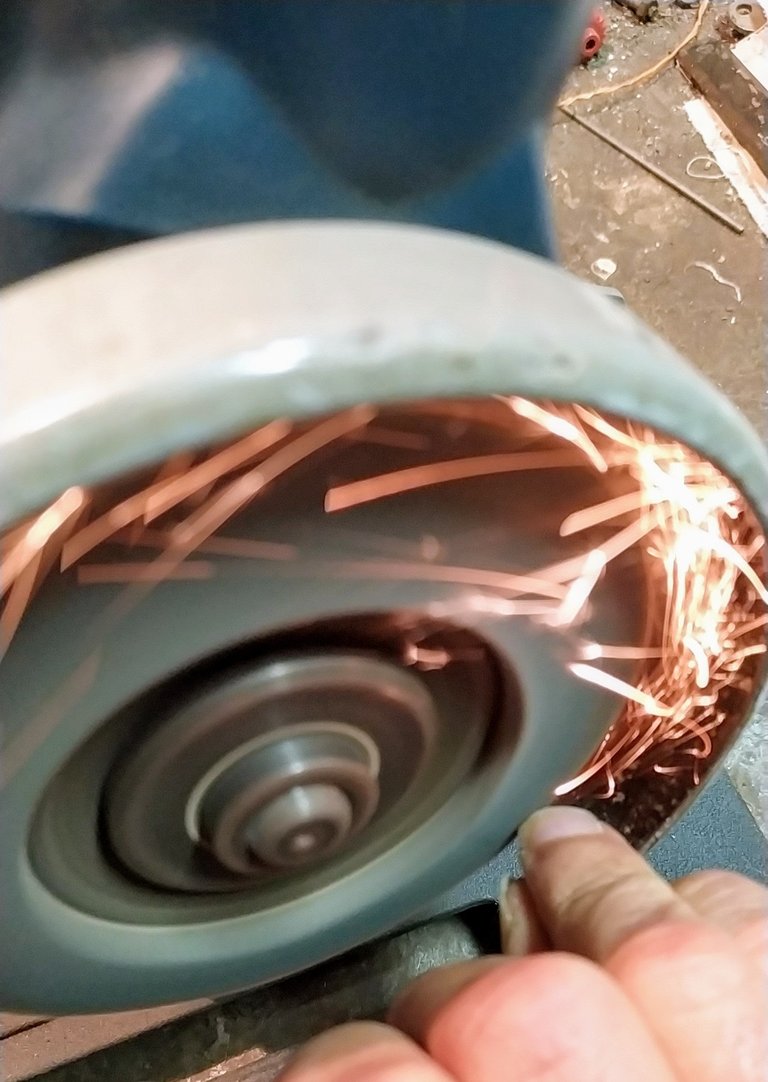 Note again:
Do not do this at home if you do not know how to use machines and tools can be dangerous.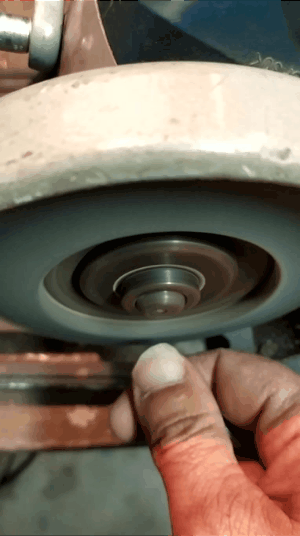 That would be all with this short fiery adventure of arranging my nails for you on HIVE with my photo work and text that enhances the story, there will be a video just to post it .
THE END